Travel
Staycation: Talland Bay Hotel, Cornwall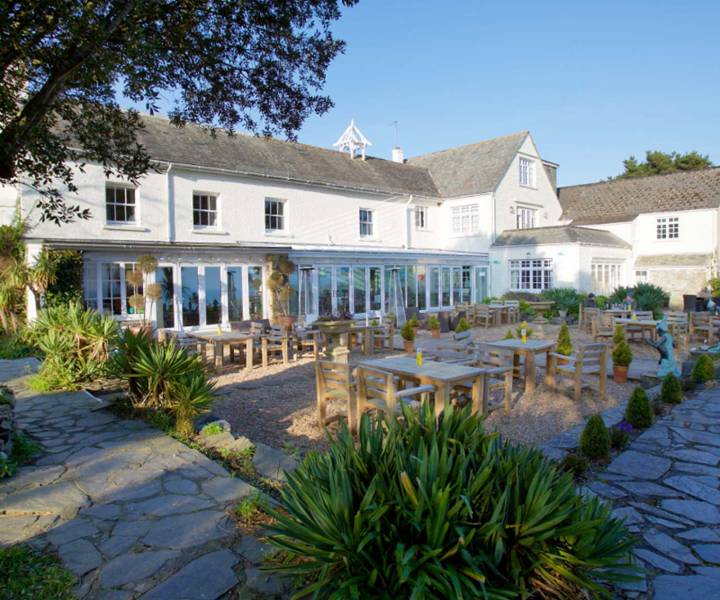 The hotel's impressive exterior
With mythical beasts, an egg-shaped bath and daring art, Talland Bay Hotel is a feast for the senses, reveals Nicola Smith...
The best hotels quickly transport you to another world. Talland Bay Hotel is no different. Its whitewashed form materialises at the end of a network of winding Cornish roads, perched on a hillside that sweeps down to the sea. Yet it is the art that completes the other-worldly picture — the expansive gardens are peppered with unlikely beings, from a row of oversized wooden budgies gazing across the lawns, to a large pig with zebra stripes. Inside is no different.
Random but striking artworks abound, from a pair of ice skates exploding with tinsel to a silver mannequin complete with a lampshade for a head. Around every corner a surprise awaits.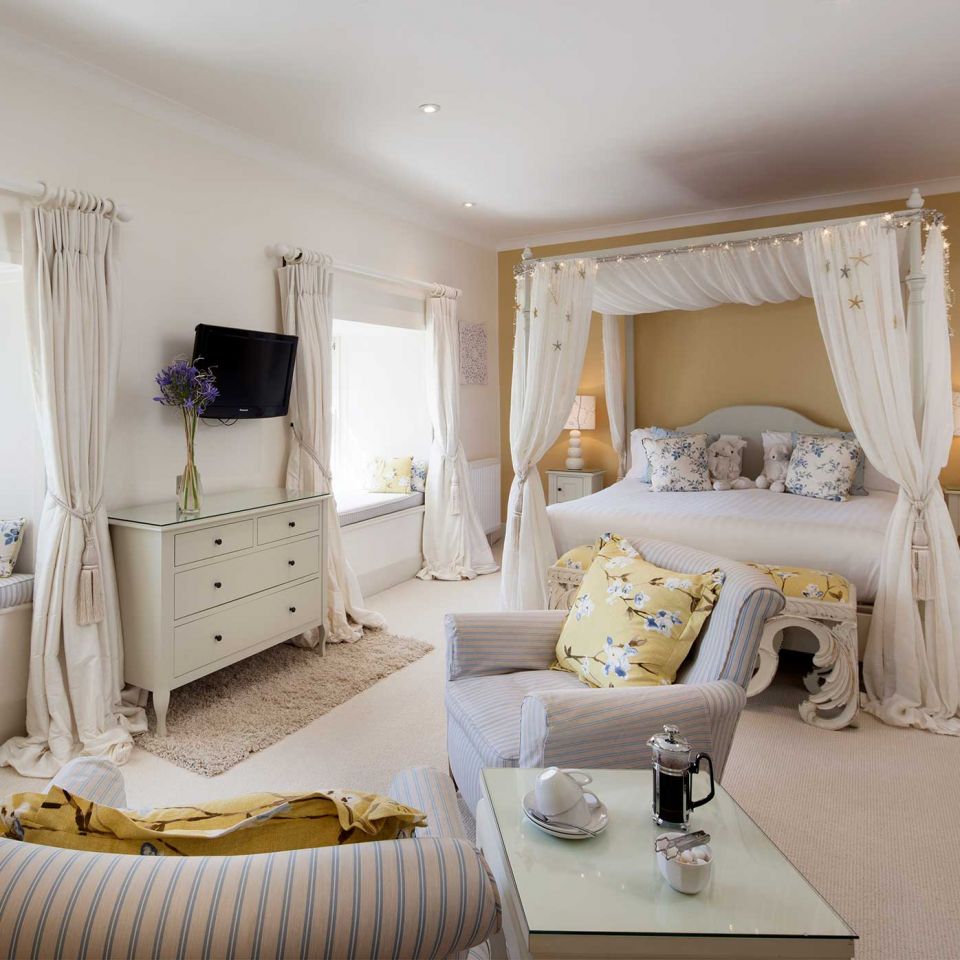 An impressive bedroom at Talland Bay
Our room is just as playful. Double doors open onto a patio from where we watch the pink sun melt into the horizon, and a statement gold sleigh-bed takes centre stage. In the large en-suite bathroom sits an inviting egg-shaped bath, next to a funky transparent orange plastic chair. If it sounds haphazard, it is – but it works. It's audacious, plush and fun. But there is nothing frivolous about the hotel's restaurant; food is a serious matter here, as it should be for an establishment that boasts two AA Rosettes.
After finally selecting a gin from the bar's lengthy list, we're served canapés as we peruse the menu. Each mouthful takes us on a delightful taste adventure; from the mouthwatering Parmesan custard gougère to the beef kromeski. It bodes well.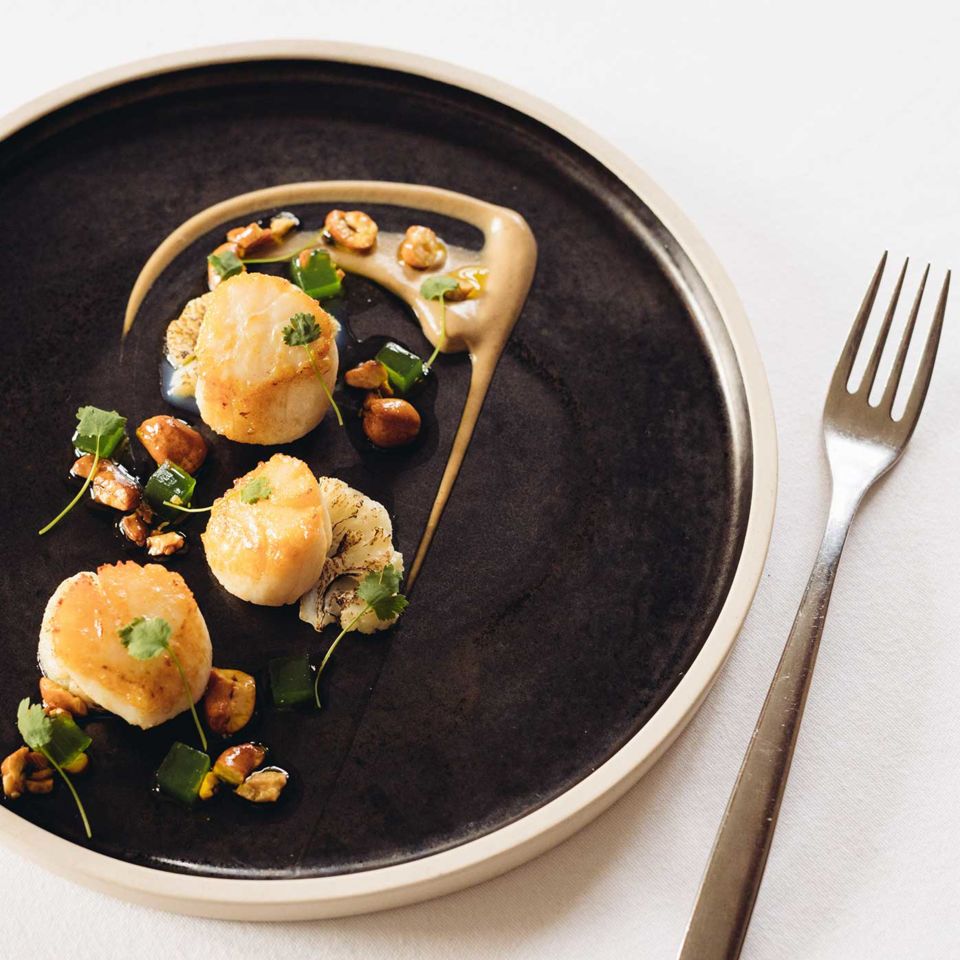 Roasted Cornish scallops
At dinner we tuck into Cornish crab and mussel cannelloni, tender Cornish scallops, followed by roasted pollock, crowned with brown shrimp and cep ketchup, and wild venison served with crisp potato and red cabbage. Each dish leaves us wanting more. We adjourn to the bar to sip coffee and chat to the barman, Saan. Like every staff member here, he's amiable, passionate and embraces the hotel's quirks, taking pride in its singularity. After breakfast in the conservatory, we walk the coastal path to Polperro. Twisting streets and small shops laden with unusual finds await.
The gardens - full of artwork
Aside from a very warm welcome, sumptuous surrounds and excellent food, the Talland Bay Hotel exhibits a refreshingly distinctive character. You certainly won't forget your stay.
How to book
Rooms at Talland Bay Hotel are from £160 per night (B&B) or from £240 per night, including a three- course dinner. Visit tallandbayhotel.co.uk.
Don`t miss

---