Don't miss our new issue
Look inside our March issue
The March issue of Sainsbury's magazine is on sale now and is packed with spring recipes to celebrate the new season. Don't miss our Easter baking special, featuring chocolate simnel cake, cute cheesecake chicks and bluebird cupcakes, pasta suppers for your next dinner party, plus a celebratory menu from celebrity chef Tom Aikens for the long weekend with friends and family.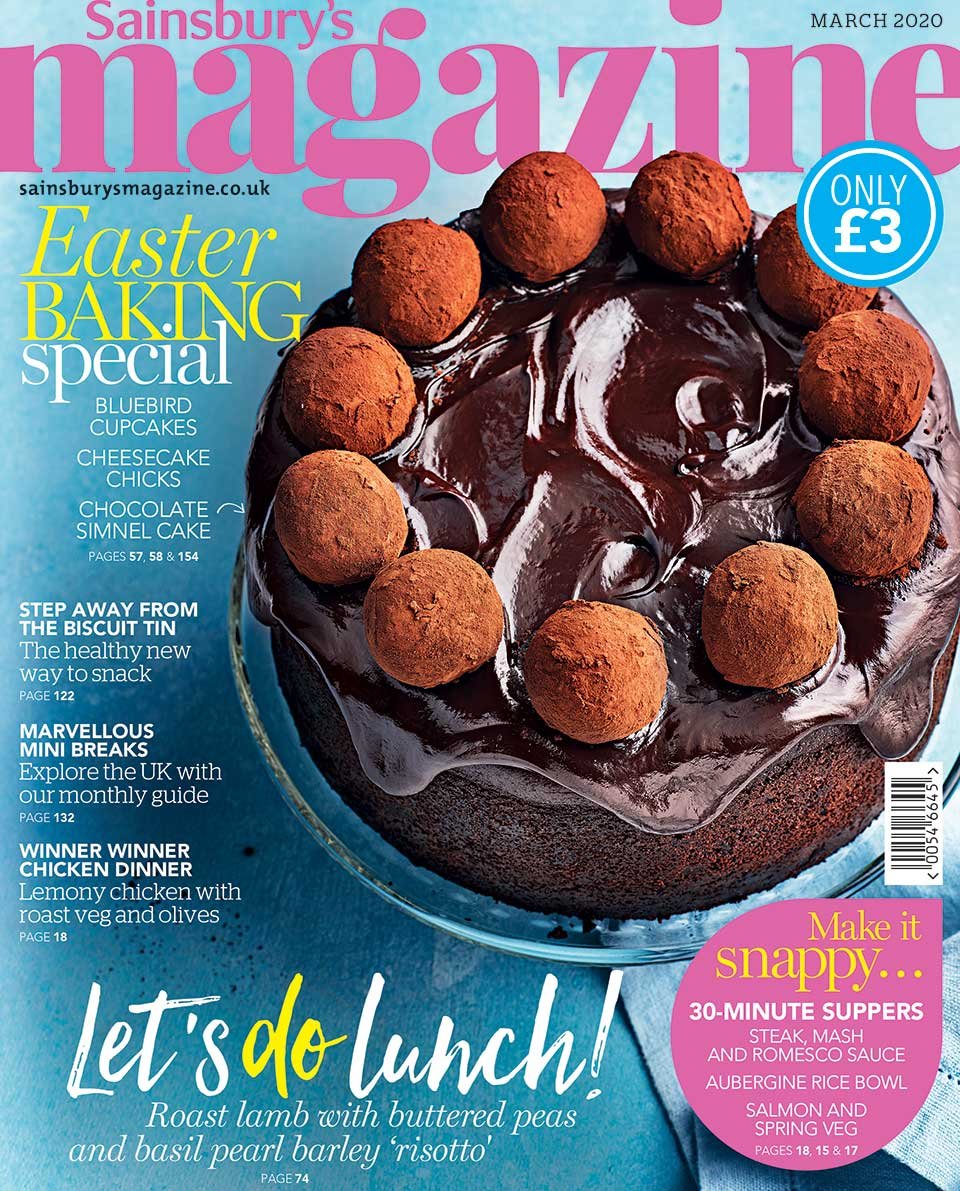 Look out for…
Sugar and spice: new ideas for your hot cross buns
Birds and the bees: the cutest Easter bakes you'll ever see
2020 new ingredients: how to cook with the new products in store
Plus lots more delicious recipes including buttered peas, no-bake cookie bars, smoked haddock toastie, creamy miso mushroom pasta, lobster mac 'n' cheese, mushroom bourguignon, spring onion and ricotta tart, apple, hazelnut and olive oil cake, marbled chocolate feather cake and much more….
Like what you see? Here's how to find us:
* Pick up a copy in store
* Add a copy to your online grocery shop - click here to shop online
* Subscribe to receive the magazine direct to your door - click here to subscribe
* Buy a digital subscription to read on your computer, phone or tablet - click here to buy a digital subscription
If you have a query about your subscription, please email customerhelp@subscriber.sainsburysmagazine.co.uk.
If you're struggling to adapt recipes or need help with your cooking please get in touch! Here are the details for contacting our fabulous food team: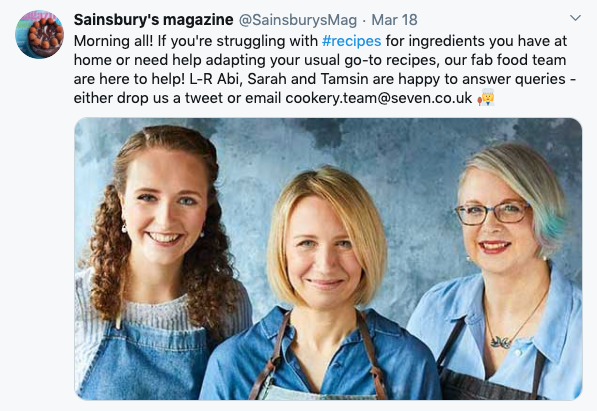 Take a look at some of the delicious recipes inside the March issue below...
Honeycomb cake, part of our Easter baking special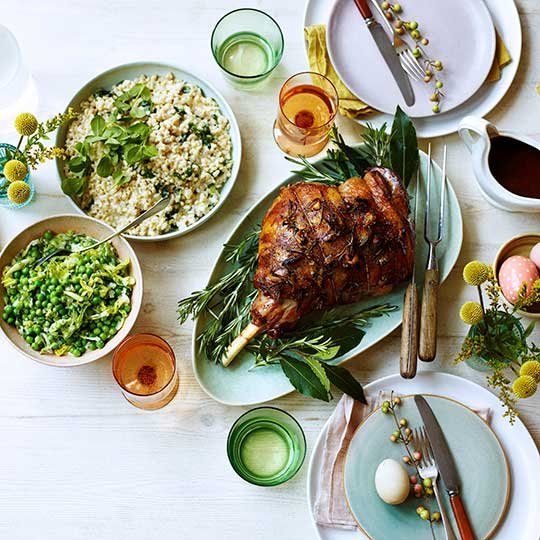 Easter lunch from chef Tom Aikens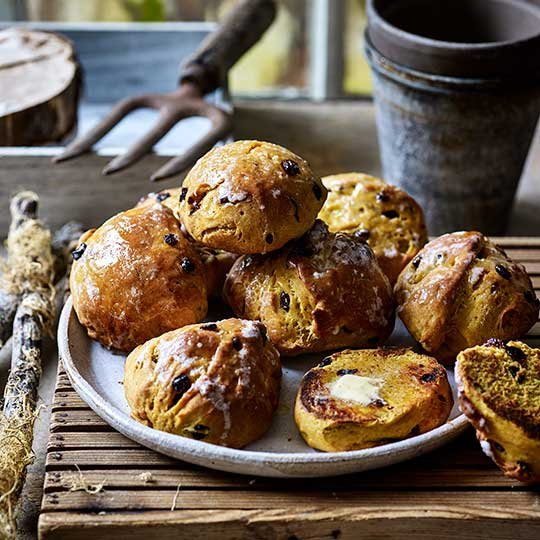 Traditional Cornish saffron buns
Duck, Marsala and chestnut ragu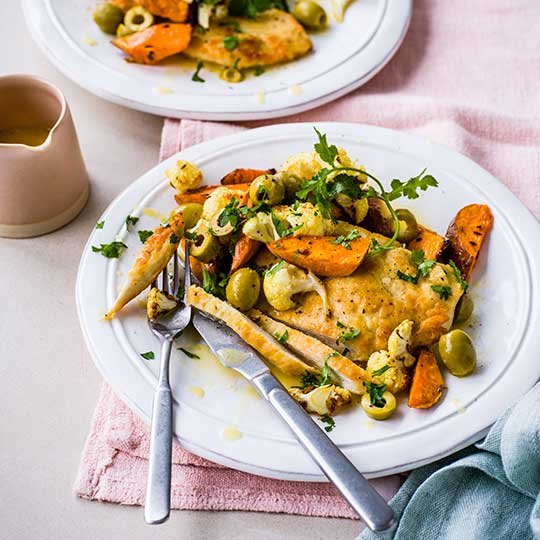 Lemony chicken with roasted veggies