Don't miss our new issue
Look inside our November issue - and find out how to buy a copy
The sparkling November issue of Sainsbury's magazine is out now, and this month every issue comes with a FREE 2021 recipe calendar. Christmas might be a little different this year, but we've got everything you need to still make it magical, however you're celebrating.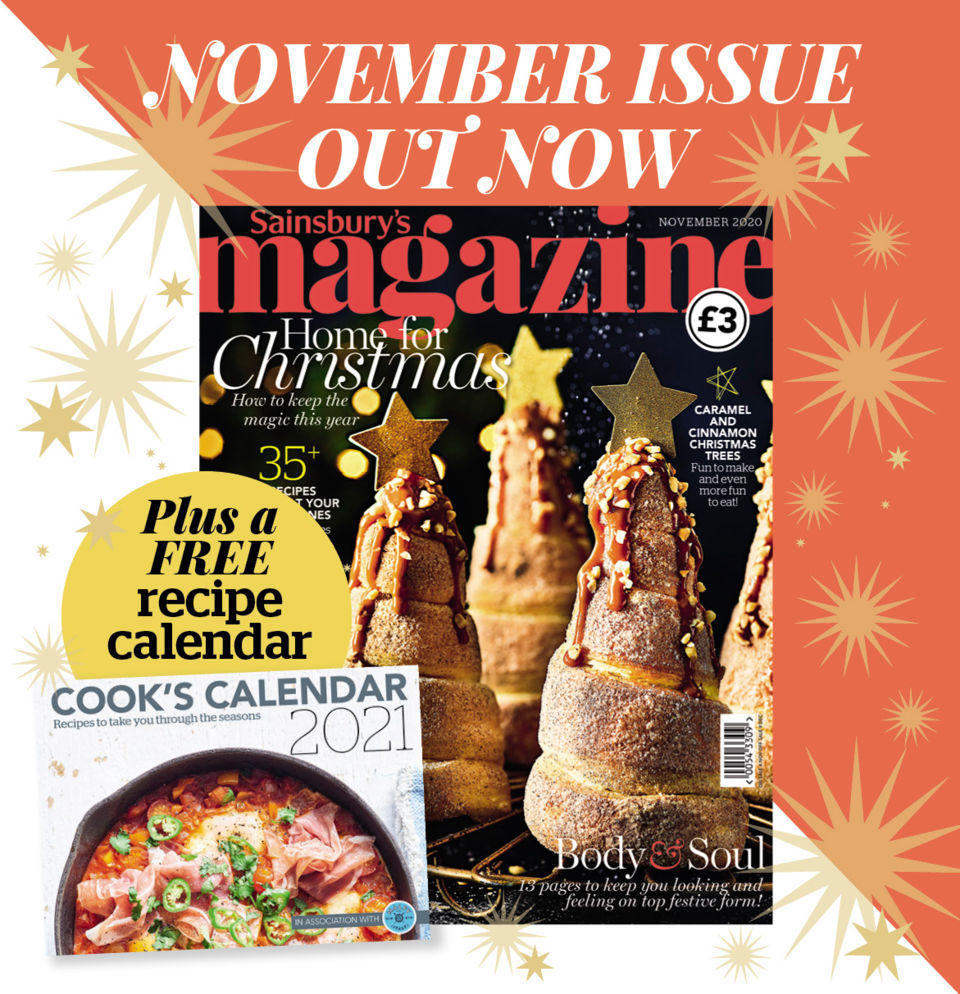 There are lots of ways to find us – please follow the links below to get your hands on a copy:
* Subscribe to receive the magazine direct to your door, with a FREE digital edition - click here to subscribe
* Buy a digital subscription to read on your computer, phone or tablet - click here to buy a digital subscription
* Pick up a copy in store
If you have a query about your subscription, please email customerhelp@subscriber.sainsburysmagazine.co.uk
Here's what the food team have cooked up this month:
• Christmas baking special – mince pie tiffin, stollen cookies, sugar plum cheesecake and Jamaican rum cake
• Flambé party pieces featuring our showstopping golden glow Christmas pud
• Boozy treats – Christmas cocktails, homemade mulled wine and amaretto hot chocolate
• Get-ahead recipes for a stress-free Christmas
Take a look at some of the delicious recipes inside the November issue below...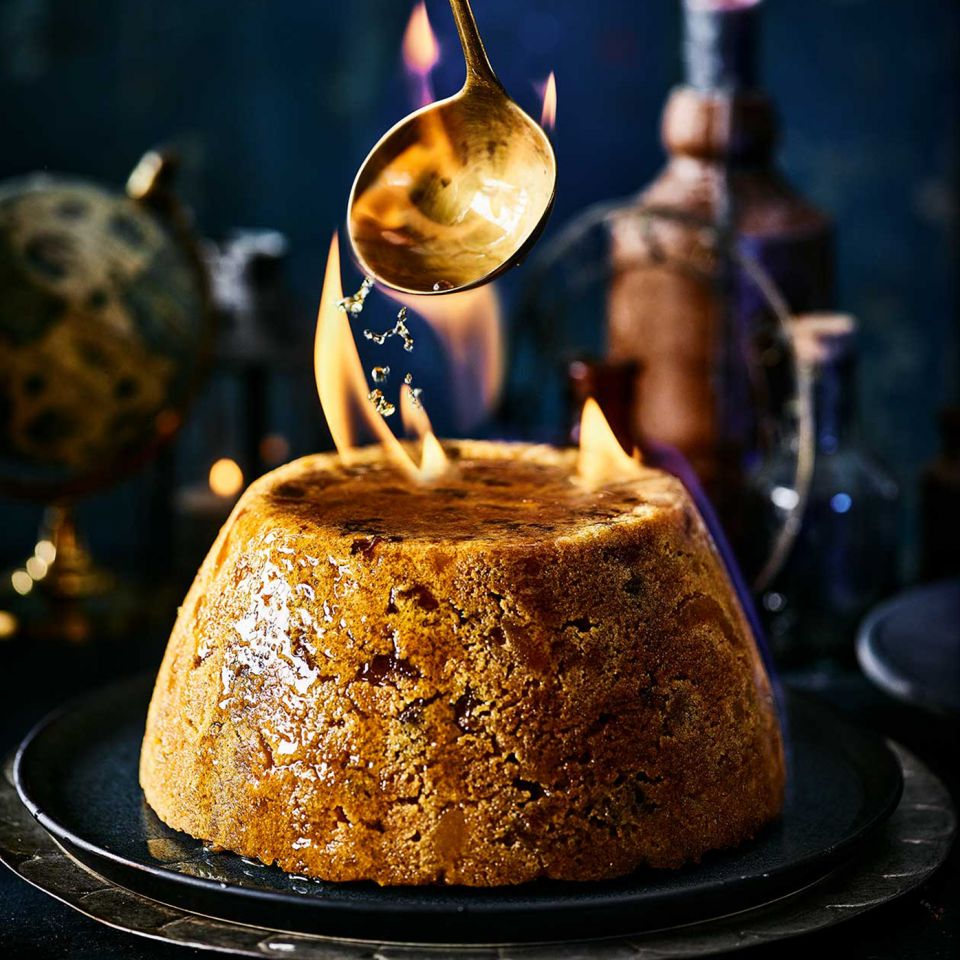 Flambé recipes: ultimate Christmas pudding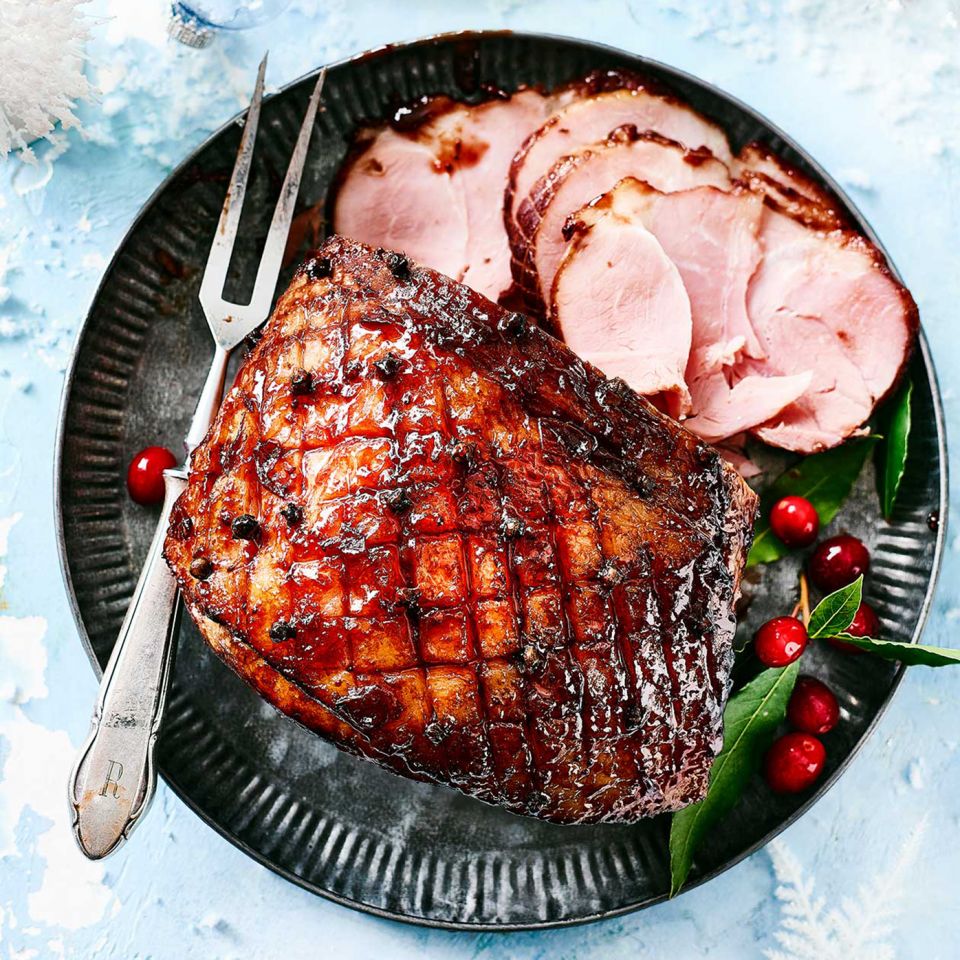 Fill the fridge: Christmas ham
The main event: stuffed squash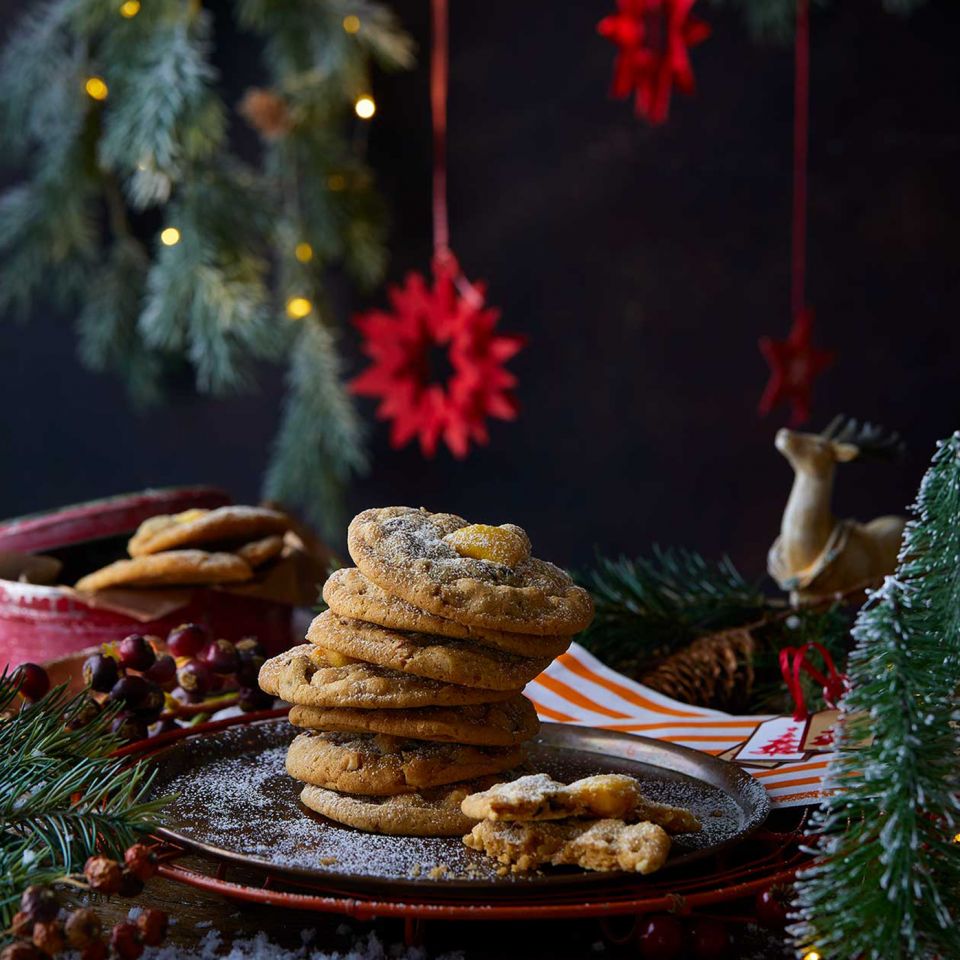 Christmas market treats: stollen cookies