Don't miss our new issue
In this issue... March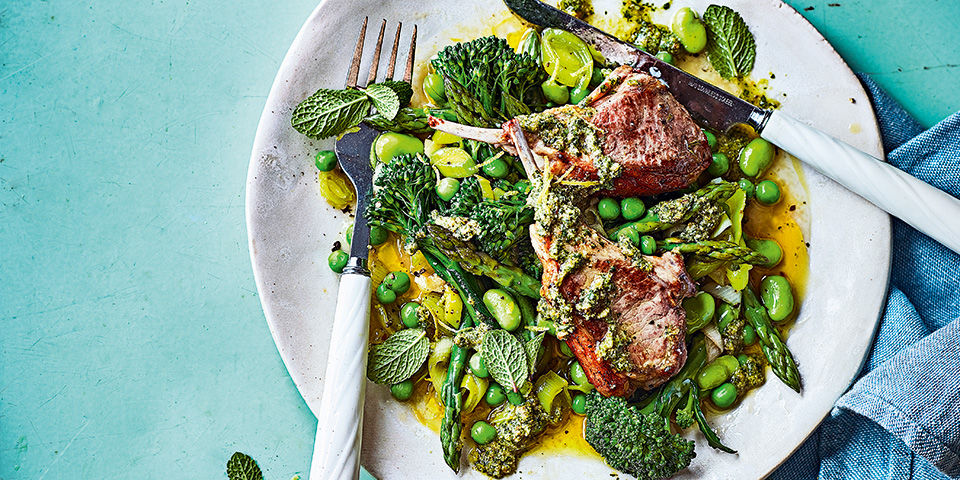 Don't miss our latest magazine, out now and packed with inspirational recipes. Put a spring in your step with fresh, seasonal flavours including our zesty lamb traybake and a beautiful menu from London's hippest caterer, Social Pantry.
Our new regular feature Spend Sunday Making gives you a weekend foodie project to master each month, plus get the Easter planning under way with eye-catching chocolate barks and veggie sides to brighten your roast.
Look out for…
• Animal farm: Fun, farmyard-inspired bakes

• All together now: For the ultimate relaxing Sunday, our one-pot recipes show you ways to roast your meat and veg together

• Made for sharing: A Middle Eastern feast from Comptoir Libanais owner Tony Kitous
PLUS more than 40 tempting recipes including: Creme Egg fudge cakes, smoked mackerel kedgeree, hot cross bun butter, goats' cheese and prosciutto tart, vibrant smoothie ideas… and LOTS more.
Like what you see? Click here if you'd like to subscribe to the magazine, or you can just buy a single issue.