Food
Greek Easter menu serving six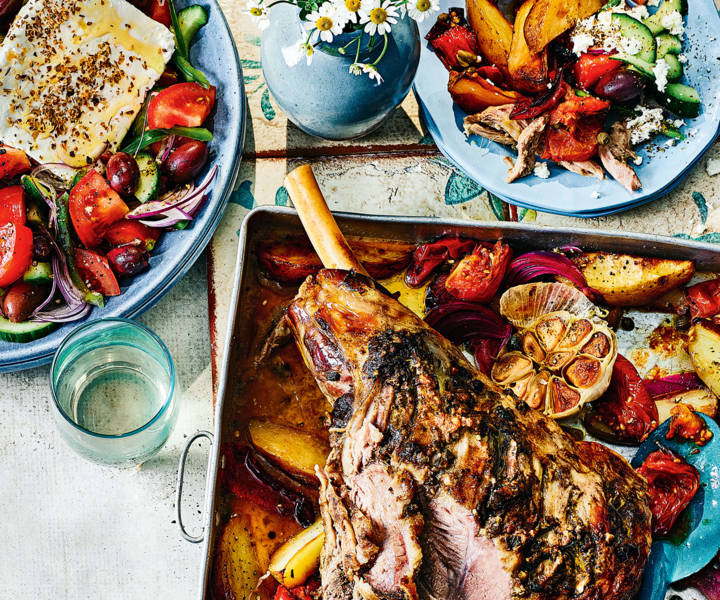 Image: Martin Poole
Give your traditional Easter Sunday roast a Greece-inspired makeover this year, with this easy, relaxed menu that's perfect for spring

STARTER: Tzatziki, houmous and pitta

MAIN: LAMB KLEFTIKO
Everything bakes in the same tray, making this one of the easiest Sunday roasts.
Get the recipe for lamb kleftiko.

SIDE: Ultimate Greek salad
The salty-sweetness of this classic Greek salad pairs brilliantly with roast lamb.
Get the recipe for ultimate Greek salad.

DESSERT: Greek revani
Popular across many Mediterranean counties, revani is a semolina-based sponge typically drenched with a scented syrup. Here, the syrup is bursting with citrus juices for a lovely zingy finish.
Get the recipe for Greek revani.
Don`t miss

---