Caipirinha
Makes
1
|
prep
5 mins
|
total time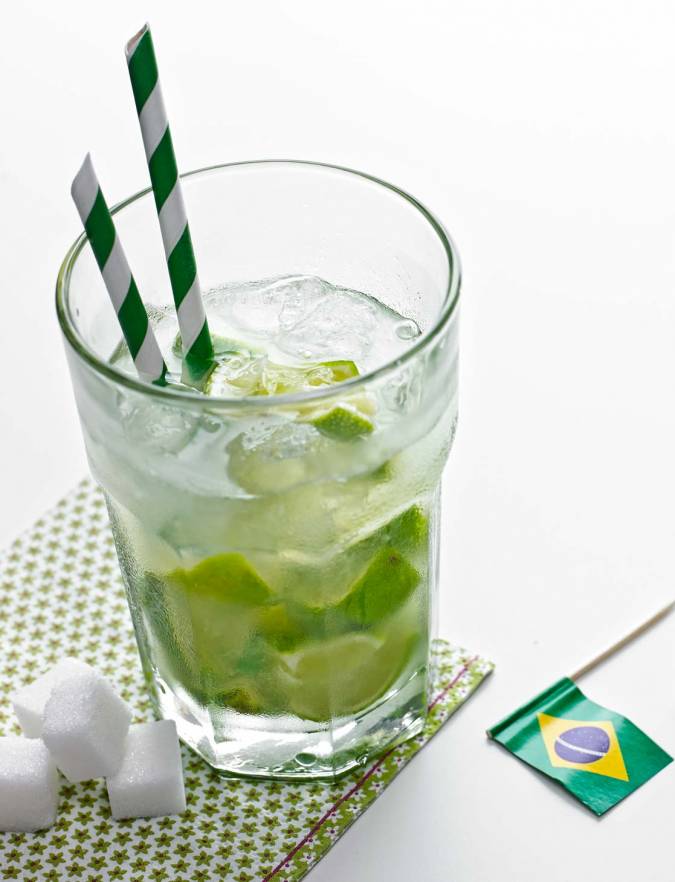 Ingredients
1 lime, plus extra slices to serve

60ml cachaca

20ml gomme (sugar) syrup

A handful of ice cubes

1 sugar cube
Cut the whole lime into pieces and put them into a tumbler. Now you need to 'muddle' them – in the absence of a 'muddler' or handy bartender, lightly bash the lime pieces with the rounded end of a knife. Add the cachaça.
Add the gomme (sugar) syrup along with some ice. Swizzle the contents with a spoon, then strain the cocktail or serve as is. Finish with a straw and garnish with a slice of lime and a sugar cube on the side – use the sugar cube to further sweeten the drink as you wish.

Tip Add passionfruit pulp or strawberry purée to the mix for a variation on the traditional Caipirinha. Or make a Batida – it's from the same family, but often includes fresh fruit and dairy or coconut milk.
The Caipirinha is the national drink of Brazil, has a feisty kick, thanks to the addition of cachaça (kah-shah-sah), a spirit derived from sugar cane.