Travel
The Gainsborough Bath Spa: review
Group publishing director Kirsten Price has had a long-standing love affair with both husband Steve and the city of Bath, so an overnight stay with added spa treats was the perfect getaway...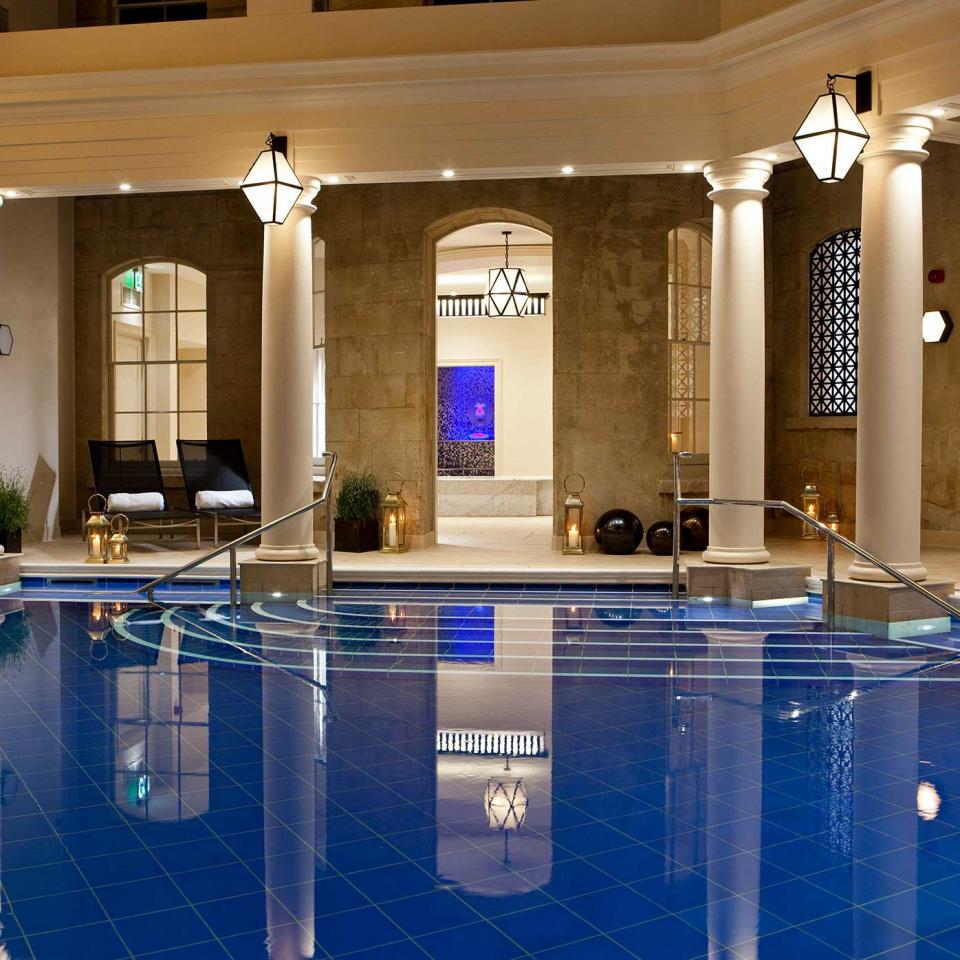 Bath holds a special place in our hearts. Many moons ago, before we were married, Steve took a job there, so I often made the Friday-evening train dash to spend the weekend with him. Fast-forward a few years, and the prospect of going back – this time to stay at the luxe Gainsborough Bath Spa – had me feeling like my most excitable child on Christmas day.
The Gainsborough is in the heart of this Georgian city. It was built in the 1800s as a hospital, but there's nothing clinical about it now. With wide, bright corridors, a smart yet comfy bar, and a stylish lounge ideal for people-watching, it has an air of cool luxury. We were met at the entrance by the valet, who whisked our car away to park it – a particularly useful service in a city where public parking is at a premium.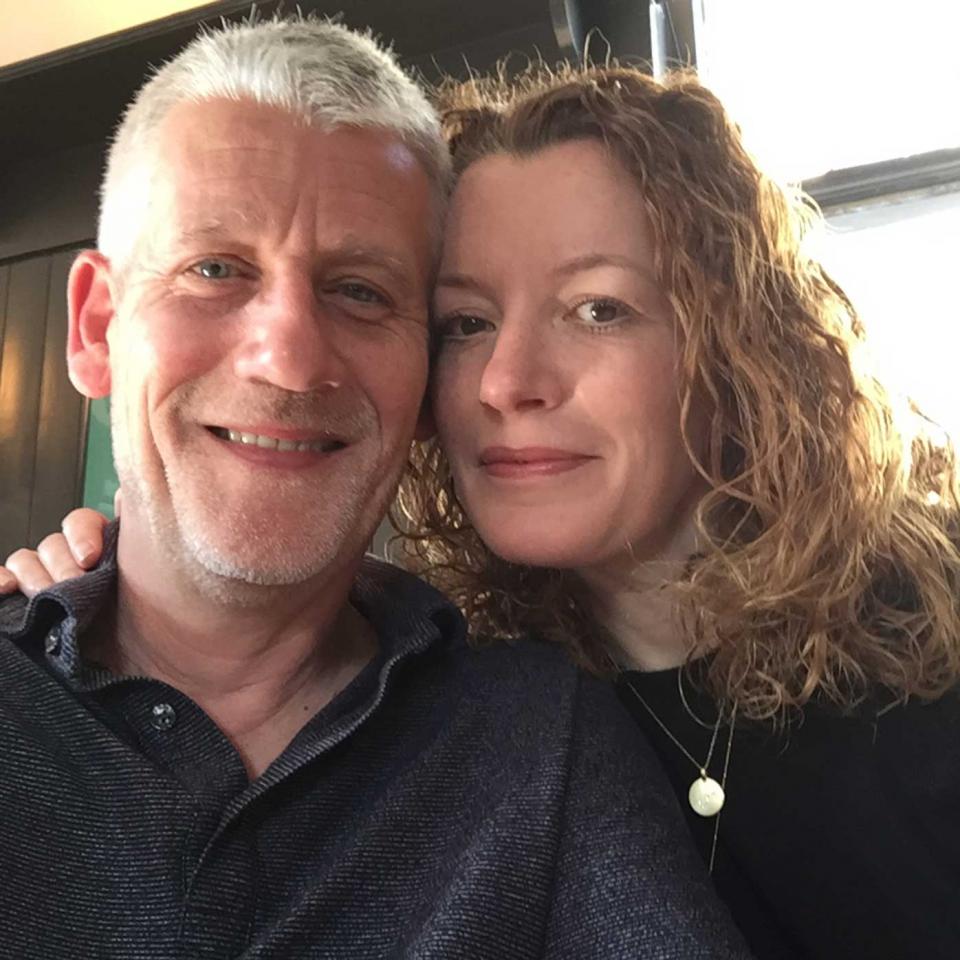 Kirsten and Steve at The Gainsborough
Once we'd checked in, we were shown to our gorgeous room. The high Georgian windows meant there were no gloomy corners, and the deliciously comfy bed even came with a pillow menu, offering a selection from firm to feather. Another nice touch was the array of luxurious Asprey bath goodies in the marble bathroom.
Steve turned on the Roberts radio and got the Nespresso machine on the go, and we enjoyed a coffee before taking a stroll around Bath's streets, revisiting some of our favourite old haunts.
Back at the hotel, we changed into dressing gowns and slippers and wandered down the peaceful corridors towards the Spa Village. The huge number of options made it tricky to decide on treatments, but Steve chose a massage to soothe his aching muscles, while I picked a luxurious hydrating facial designed to calm the skin and restore hydration and elasticity. Combined with a soothing scalp massage, it left me relaxed, with fresh, dewy-looking skin.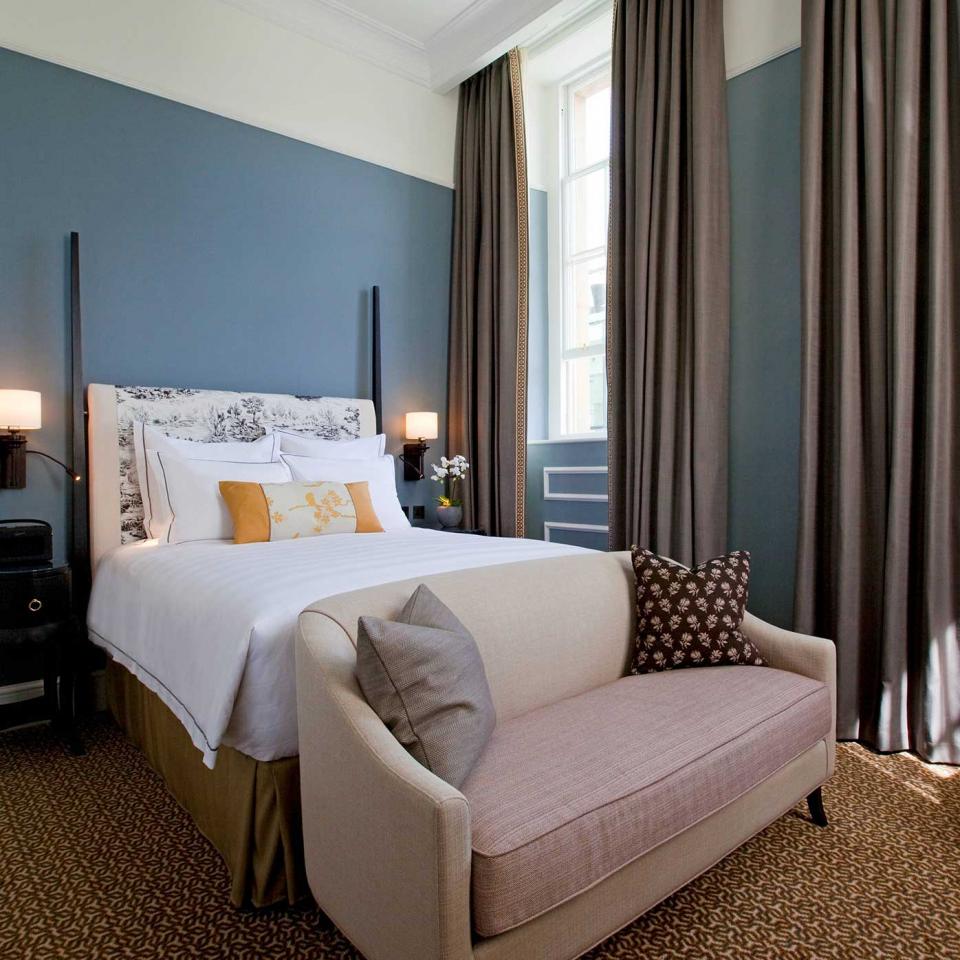 A bedroom at Gainsborough Spa
After all this pampering, we headed to the bath house, whose gorgeous glass atrium left the pool bathed in natural daylight. Herbal tea and a couple of delicious sweet confections soothed away any remaining stress before we began the spa circuit, which involves a dip in two natural thermal pools of differing temperatures, traditional and infrared saunas, a steam room, an ice alcove and elegant relaxation areas. All that chillaxing left us hungry and, pausing only to browse the extensive gin menu in the stylish bar, we treated ourselves to the six-course tasting menu in the Dan Moon restaurant, complete with accompanying wine flight.
My favourite dish was a sautéed scallop with crab risotto, yuzu, king prawn and seaweed, while Steve's highlight was a delicious parsnip velouté with spiced pear chutney. All too soon it was morning, and time to leave that once-in-a-lifetime bed and check out. Luckily, The Gainsborough knows how to treat its guests from beginning to end, and the complimentary bottles of water and travel mints we found in our car when the valet brought it back were a nice surprise which helped us keep that feelgood vibe all the way home.
Getting there
A double room at The Gainsborough Bath Spa is from £225, room only. Thegainsboroughbathspa.co.uk.