Travel
Staycation: the Cartford Inn, Lancashire
by Sarah Akhurst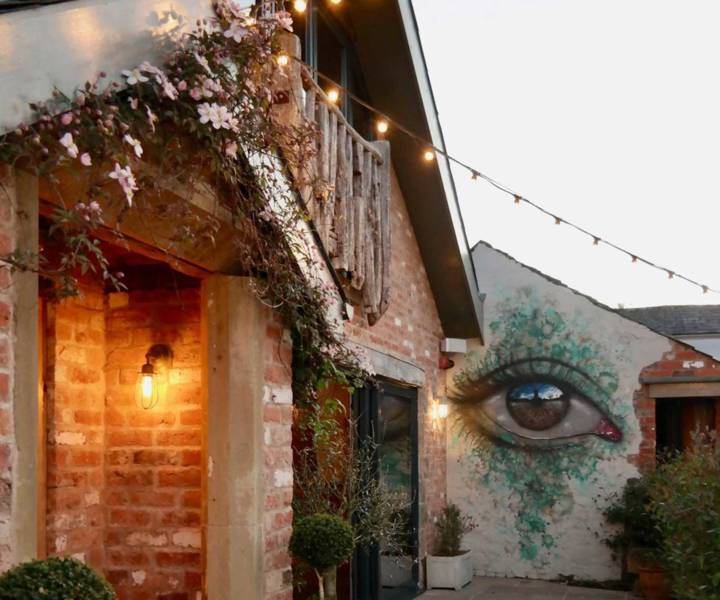 The Inn's beautiful exterior
Sarah Akhurst heads north for amazing food and 'uninterrupted relaxation'. Read her review of a weekend away at The Cartford Inn.
As you drive up to the entrance of The Cartford Inn – located near Little Eccleston in rural Lancashire – you get the same impression of so many ye olde-worlde inns dotted up and down the country. Another perfect place to hole up with a pie and a pint after a bracing walk in the surrounding lanes, but also, somewhere you'll have forgotten the name of two weeks down the line. But appearances can be deceptive, and nowhere more so than here.
After a weekend of chilled relaxation, fantastic food and a more than generous helping of proper northern hospitality, the name of this little gem is definitely etched in my memory.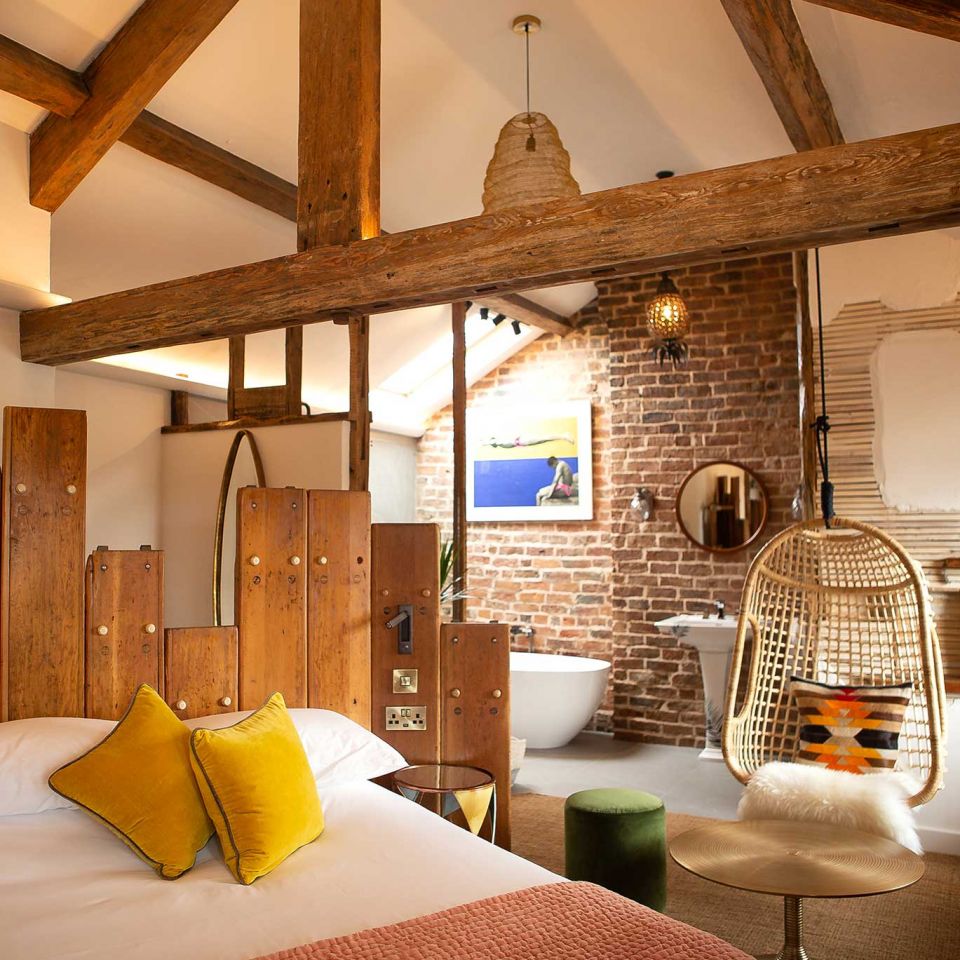 The cabin's beautiful interior with its 'free-standing tub and cosy fur throws'
The sign blowing in the breeze as we arrive advertises The Cartford Inn as a 'restaurant with rooms', a description that massively underplays the quality of the accommodation once you cross the threshold. We're lucky enough to be staying in Robin's Nest, one of two luxury stilted log cabins, which cast an impressive shadow at the bottom of the landscaped gardens. The attention to detail inside the cabins – and quality of execution – is absolutely spot on.
From the beautiful freestanding bathtub carefully dividing the living space from the bedroom, to the heated balcony complete with bucket chairs, cosy fur throws and amazing views over the River Wyre snaking below, everything has been designed with uninterrupted relaxation in mind. Little quirks, such as vintage pottery, give the room real personality and the record player comes with its own well-chosen vinyl collection (only seminal albums need apply). I mean it's not often you get to shower to the sounds of Purple Rain filtering through the Sonos system is it?
And so, to the food – our main reason for the 500-mile round trip from London. I had previously had the pleasure of trying head chef Chris Bury's food at an event celebrating the Lancashire food scene, and with memories of some insanely fresh turbot and hispi cabbage cooked in lardo still tingling on my taste buds, I was excited to try more. The pub and dining room menu showcase the best regional, seasonal produce, peppered with some lovely inventive touches.
This is no ordinary inn fare. Highlights included a delicious starter of pan-fried cod tongues (bigger than you'd think!) with capers, burnt butter and sourdough croutons and a porktastic main course of pork belly and glazed pork cheek with butter roasted cauliflower and white onion purée. Not to forget a side of cavolo nero with wild mushrooms and truffle, the kind of ridiculously rich dish that no-one truly needs in their life but that no-one should die without trying. At the onsite deli – Toti (an acronym of Taste of the Inn) you can stock-up on local Lancashire treats and homemade specialities. That way this very special memory will last even longer, as long as you don't eat everything on the journey home.
How to book
Rooms are from £140 for a Deluxe room, including breakfast; thecartfordinn.co.uk.
Don`t miss

---