Travel
The best eating experiences in Scottsdale
You'll be hard pushed to have a bad meal in this desert oasis of spa hotel resorts, cowboy towns and sleek city suburbs but here are our pick of the best places to eat and the dishes to order in Scottsdale.
Sel is a smart, sophisticated and ambitious downtown restaurant with renowned chef Branden Levine at the pass. The excellent value prix fixe four-course dinner at $80 is a good way to try many of the signature dishes including the always-on-the-menu strawberry-marzipan shortcake with chantilly crème and vanilla bean gelato.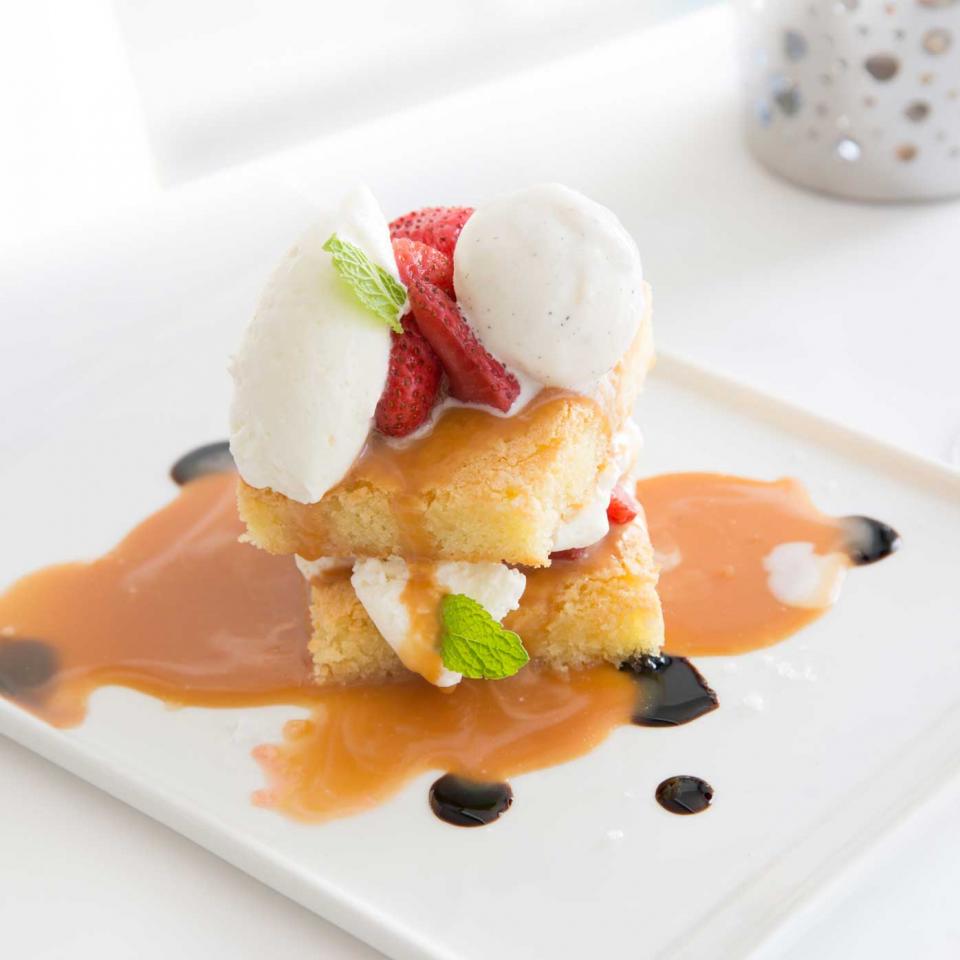 FnB was our favourite restaurant in downtown Scottsdale and somewhere I can imagine eating often if I lived there. Warm, friendly and very local in its choice of seasonal ingredients it has Charleen Badman running the kitchen and her flavour combinations are second to none. The focus is about making the best of great produce, so they start with the veg and then add the fish and meat. Prices are reasonable for heaps of great food so order carefully. We loved the winter Sungold tomatoes, pomegranate, sumac, ginger salad with goat curd and mint and the charred sweet potato with tomatillo sauce, cilantro and cotija cheese, but the menu changes frequently.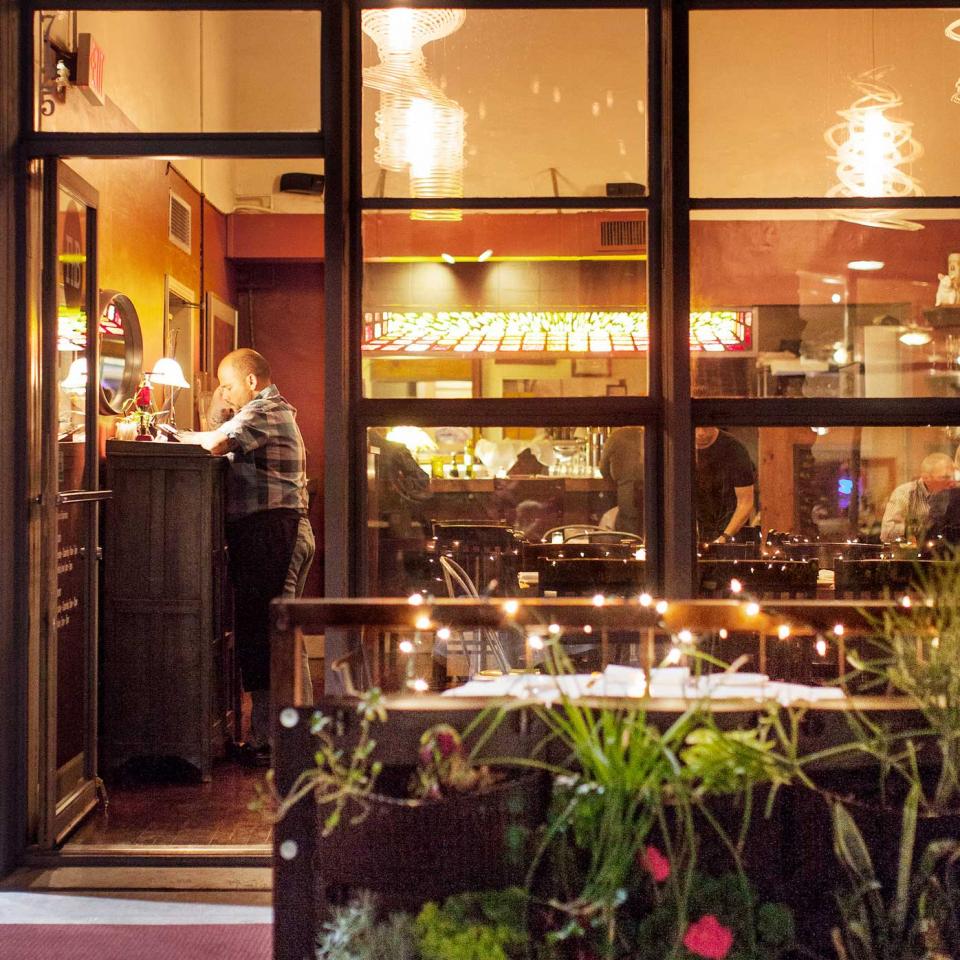 FnB. Image by Jill Richards Photography
For a slice of great pizza grab a table at Craft 64 where the artisan wood fired oven churns out thin, crispy bases and delicious toppings based around their own homemade mozzarella cheese and fresh dough. The 36 local craft beers wash the pizza down nicely as do the great selection of wines which you can also buy to take home.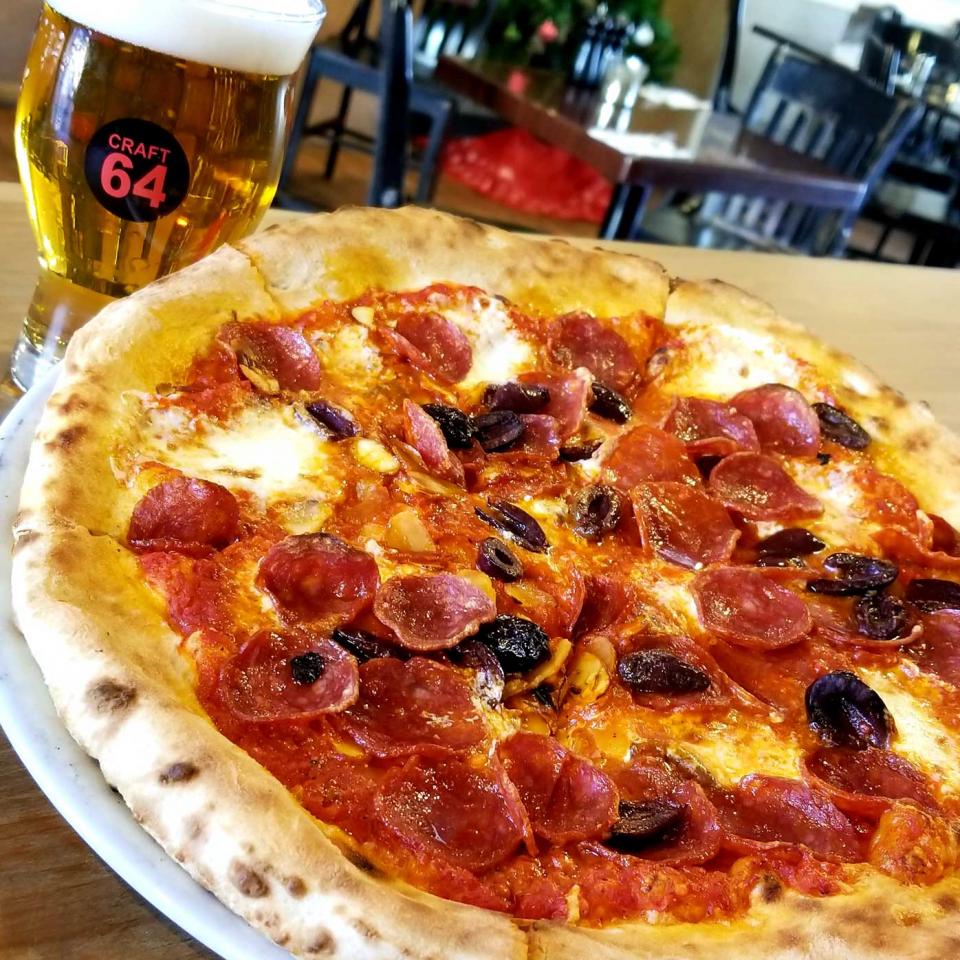 At Virtu Honest Craft you can dawdle over a delicious Mediterranean-inspired lunch of grilled octopus with fennel and chickpeas or grilled asparagus with egg, feta and bacon candy, accompanied by some cool, crisp glasses of great wine and enjoy the simplicity and quietness of their patio garden. The restaurant and bar are part of a small, boutique B&B and it all feels very homely.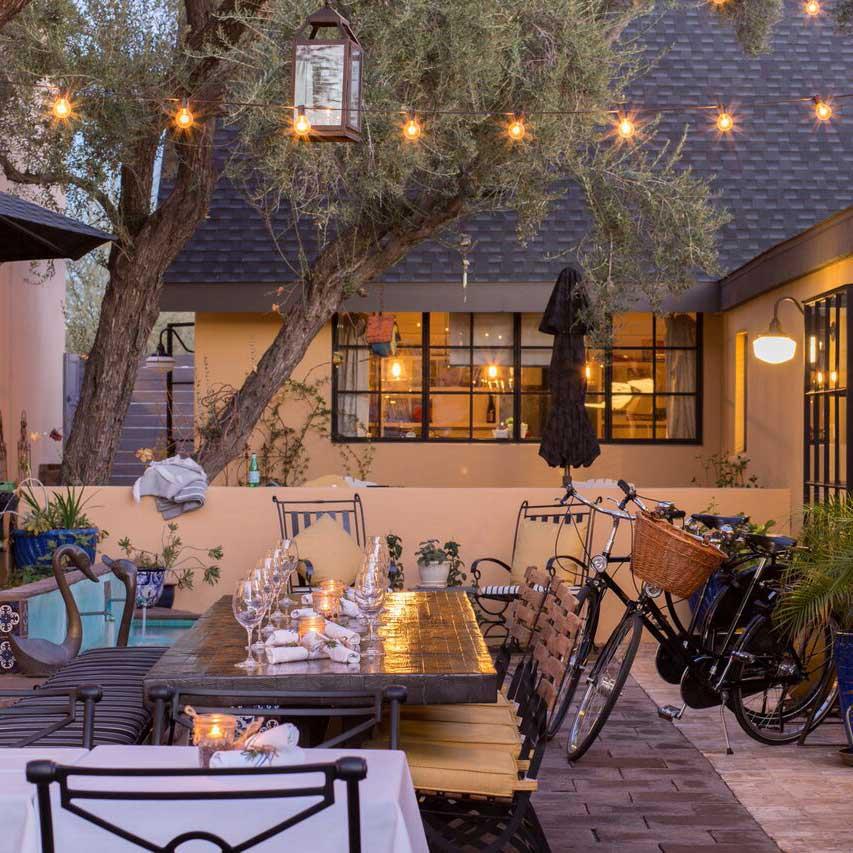 Away from the city you'd be mad not to make a detour to Bryan's Black Mountain Barbecue heaving with authenticity from the cowboys queuing for their after-work supper to the hipsters casually taking the acoustic guitars off the wall and strumming away while waiting for their food. Bryan himself runs the kitchen and the meat that emerges from the smoker is hot, tender and sensational. There's pulled pork, beef brisket and pulled chicken and bowls of their famous olive coleslaw, cowboy beans and black eye brisket chilli. Go hungry.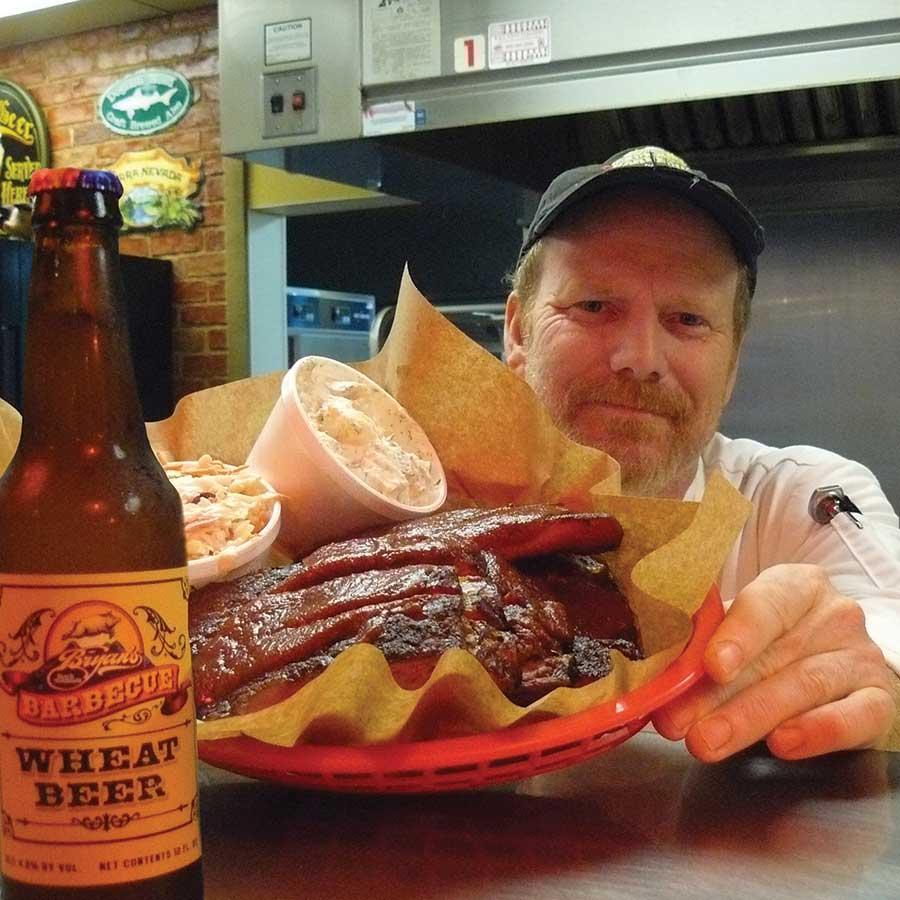 Bryan running the kitchen at Bryan's Black Mountain Barbeque
Don't miss our pick of the best hotels in Scottsdale.
About the author