Travel
Where to stay in Scottsdale
by Helena Lang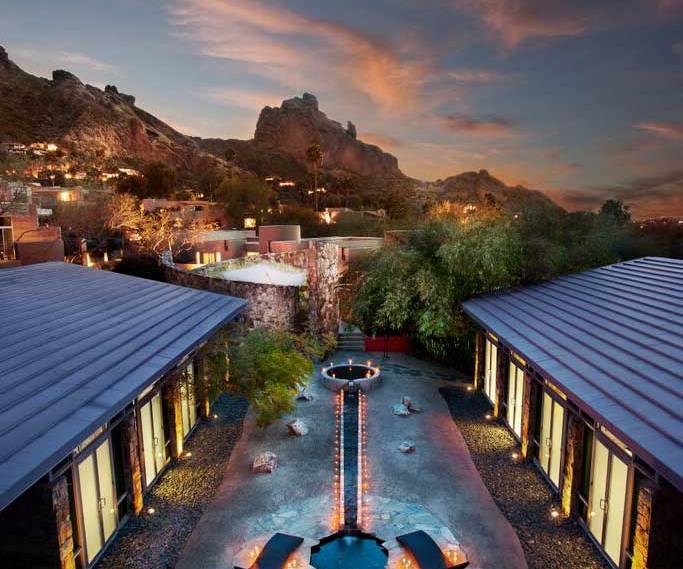 Sanctuary Camelback Mountain
Find the perfect city boutique hotel or wilderness spa resort with our guide to Scottsdale.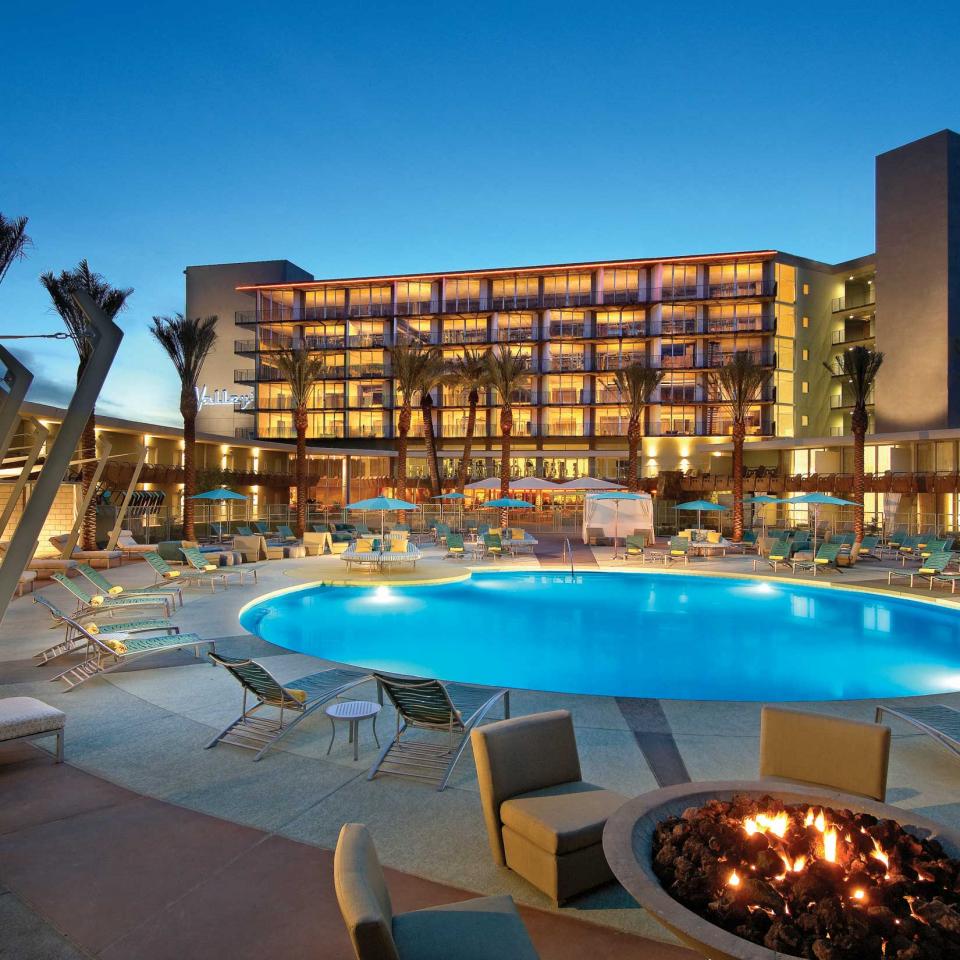 Hotel Valley Ho
This temple to midcentury design is THE place to stay downtown. With its cool bar, movie-worthy pools and stylish rooms you feel like you've just stepped into the pages of Vogue circa 1962. Back in the day Tony Curtis, Janet Leigh, Robert Wagner and Natalie Wood were all regulars (the latter couple held their wedding reception in the ballroom). Today's stars are no different with recent visitors including Hugh Jackman, the Canadian rapper Drake and the cast of TV sensation Glee. There are no boot-cut jeans and rhinestone cowboy boots here - instead the cool clientele are turned out in Tory Burch cocktail dresses with Coach handbags dangling from well-toned shoulders.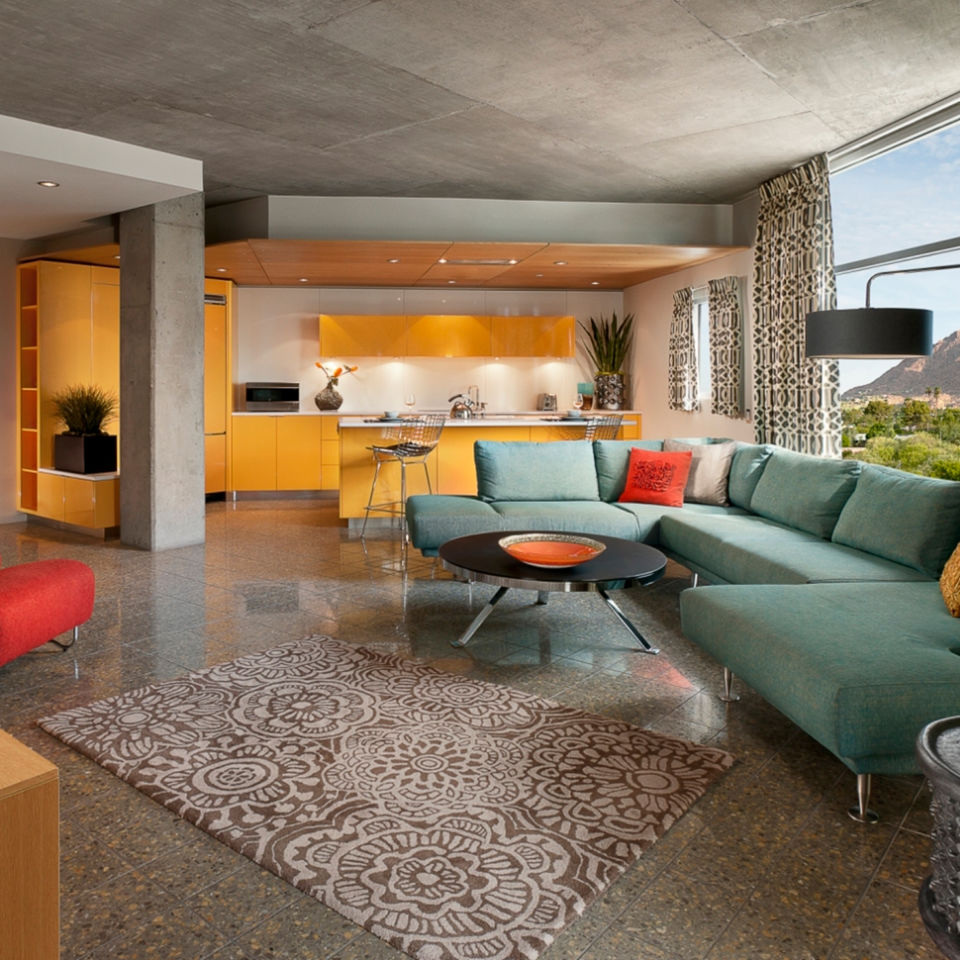 Hotel Valley Ho
We felt right at home in our all-mod-cons suite with swish kitchen, lounge-around sofas and a suntrap of a balcony. There is also a well-equipped gym and treatment rooms if you want a post-Transatlantic flight muscle rub. From the hotel door it's an easy stroll to the city's major shopping and dining options including Fashion Square where you'll find wall-to-wall designer boutiques, department stores and cafes, the art galleries of the arts district and the historic old town. Alternatively, if the sun's out, hit the loungers by the palm tree fringed OH Pool – slip on some shades, order a cocktail from the bar and make-believe there's a Hollywood mogul just about to offer you the deal of a lifetime!
Room rates from: $269.
Beyoncé and Jay-Z honeymooned here and Jennifer Aniston and Vince Vaughn spent a loved up weekend before going their separate ways. Dip your toe in the celebrity lifestyle by booking one of their glamorous suites with epic mountain views and succumbing to one of the first-class beauty treatments in the world-renowned spa or challenging each other to a game of tennis on one of the five championship courts. For maximum spa enjoyment make sure you bring along a swimsuit and workout gear to take advantage of the fitness centre and pools before treatments and chilling out in the beautiful relaxation areas, steam rooms and saunas.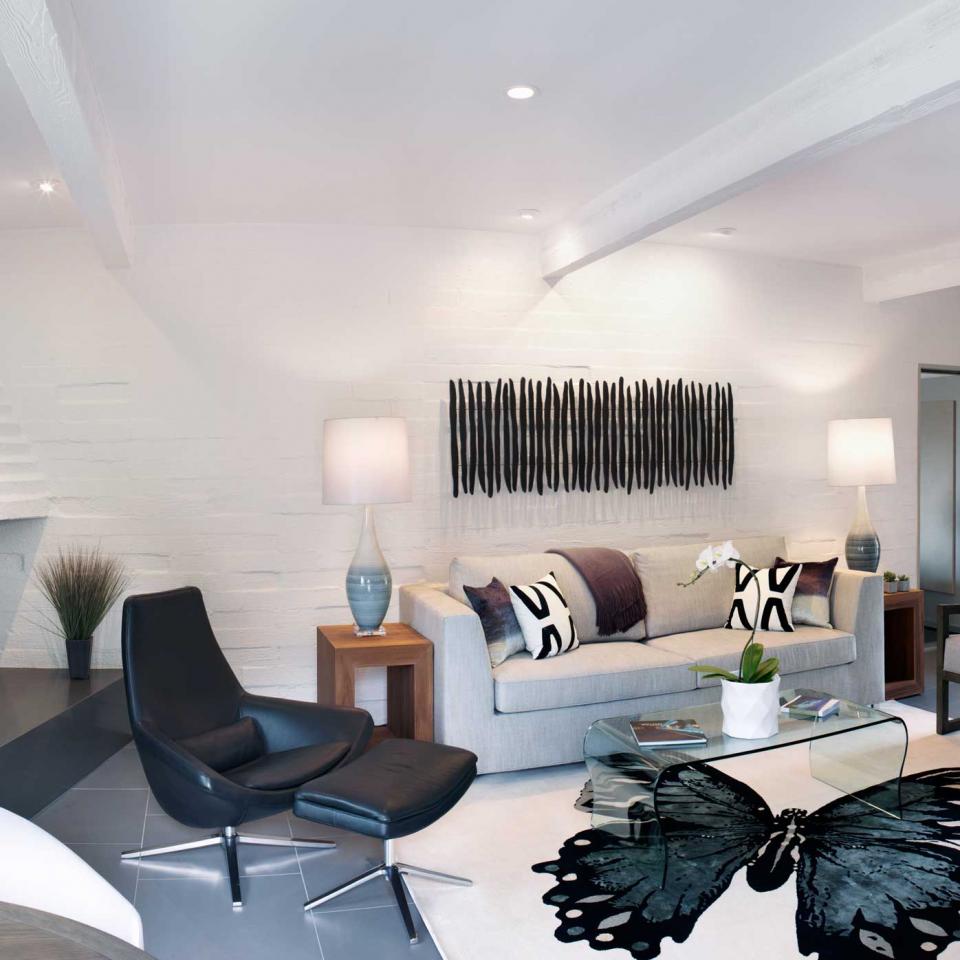 Sanctuary Camelback Mountain
Alternatively, this is the perfect spot to hit the hike trail up the infamous Camelback Mountain, gruelling at times, but fun all the same and you can relish the incredible feeling – and the views – when you reach the top. Back at ground level the hotel's beautiful Jade bar is perfect for people watching and heaves with lovely locals on first dates. Enjoy dinner in Elements, the Asian-inspired restaurant where you should kick off dinner with carrot and millet pot stickers with a soy yuzu glaze before hoisin braised short ribs with fried rice, wasabi crema and Chinese broccoli.
Room rates from: $439.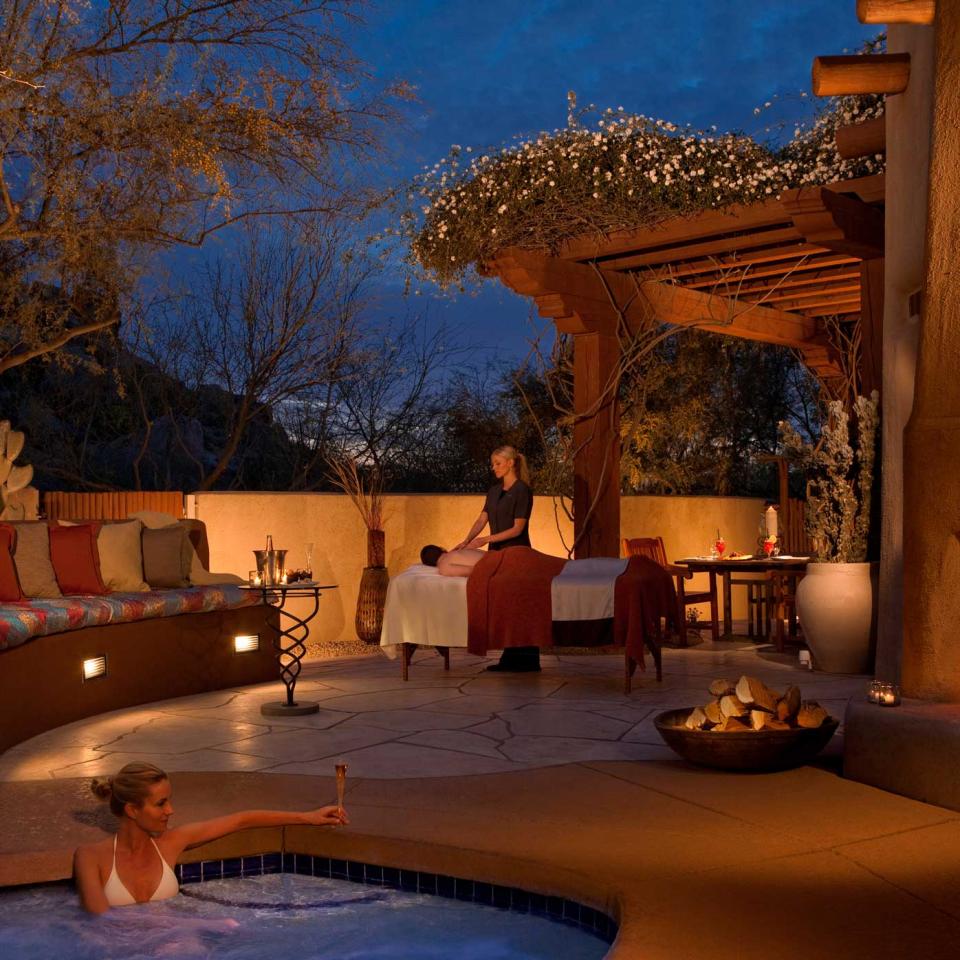 Boulders Resort & Spa
This is a real get-away-from-it-all place, even though it's most definitely a luxe way to do it. Stay in one of the private casitas hidden away among the giant 12-million-year-old boulders that give the resort its name and be ferried around the 1300 acres by friendly staff on golf buggies, or stroll around the grounds on the winding paths encountering local wildlife around every corner with scurrying families of Gambel's quail and groups of javelinas (boar-like creatures).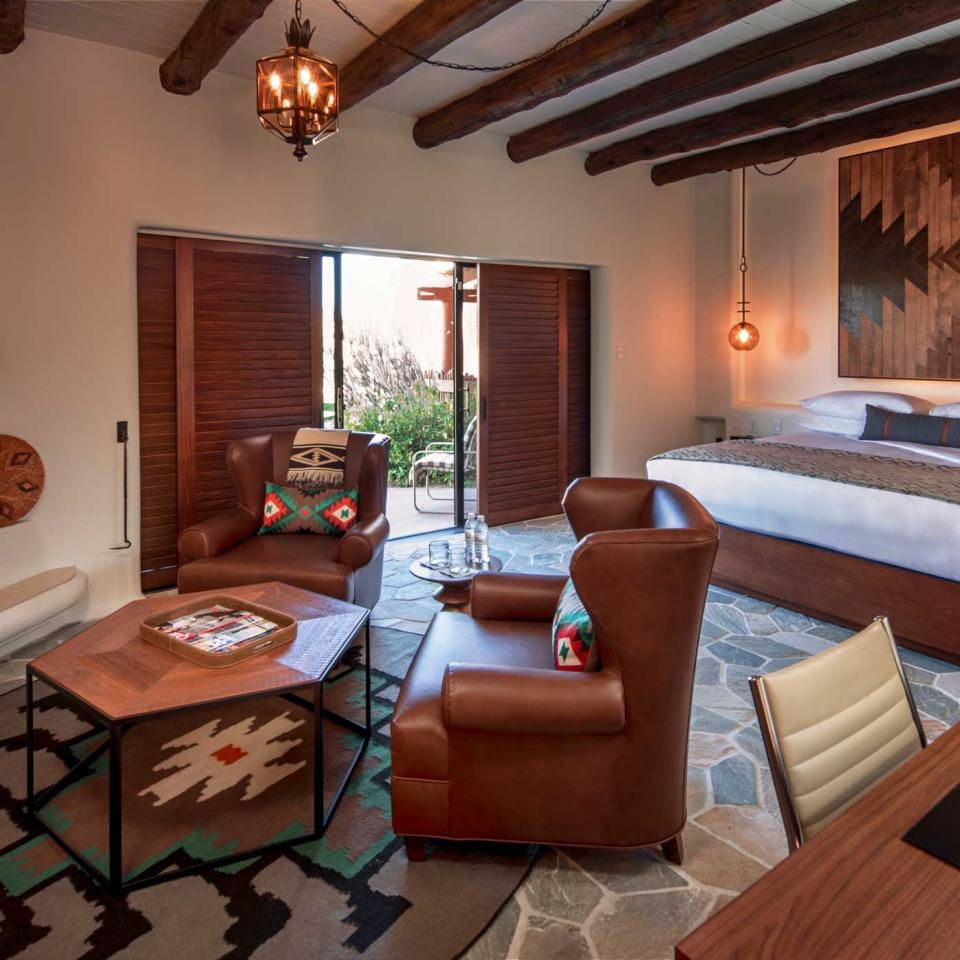 Boulders Resort & Spa
There are two award-winning, world-class golf courses if green grass is more your thing, or a desert-inspired, 3000 sq ft spa, but we thought the cooking at the excellent Palo Verde restaurant was the jewel in the resort's crown. Down-to-earth chef Brian Archibald treated us to a delicious dinner of traditional Southwestern flavours reinvented for more modern appetites in the private tasting room, all served with a delicious selection of wine. The resort is a great base for some exciting outdoor pursuits and a must-do is a guided hike with in-house expert Rico Riley whose knowledge of Scottsdale's history and natural environment is second to none.
Room rates from: $459.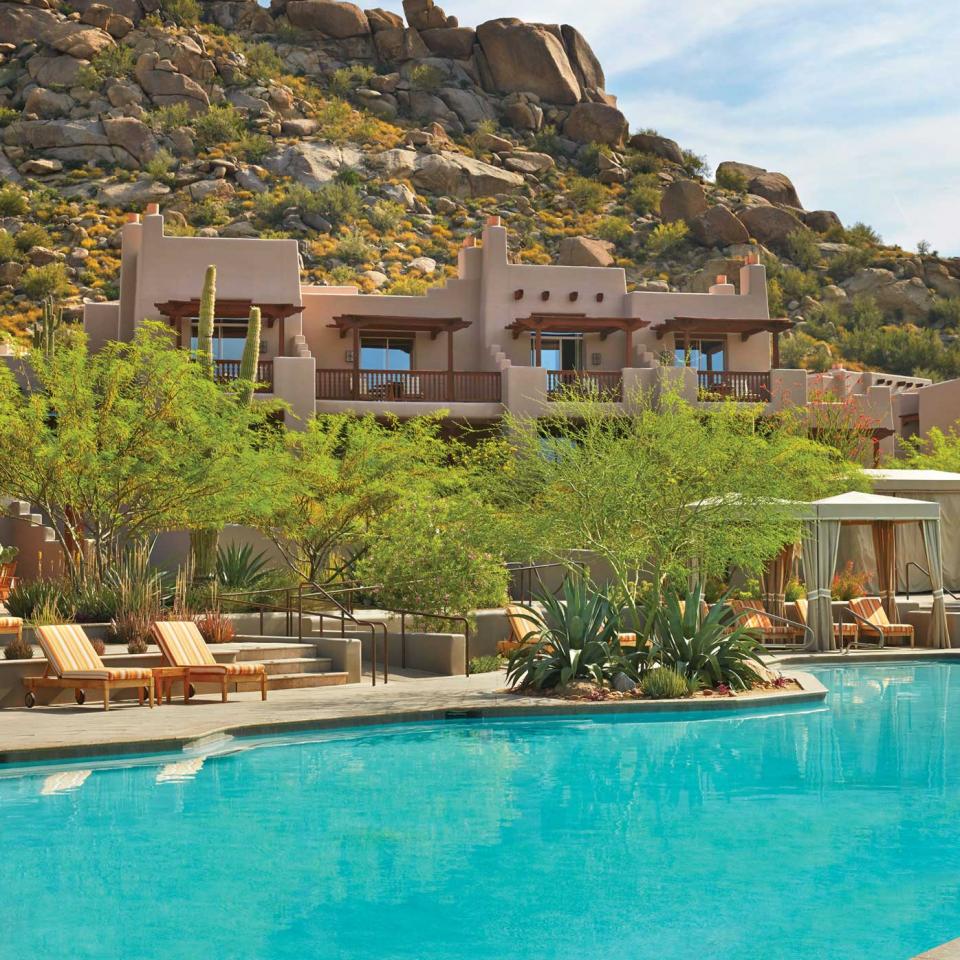 Four Seasons Resort Scottsdale at Troon North
Scottsdale has many smart hotels and luxury resorts but this hotel, our last stop of the trip, was the most enjoyable. The rooms weren't the smartest or the biggest, the facilities weren't better than the others and the location offered similar experiences. What makes the difference here are the people. From the team on reception, to each and every member of the waiting staff, their friendliness and warmth shone through.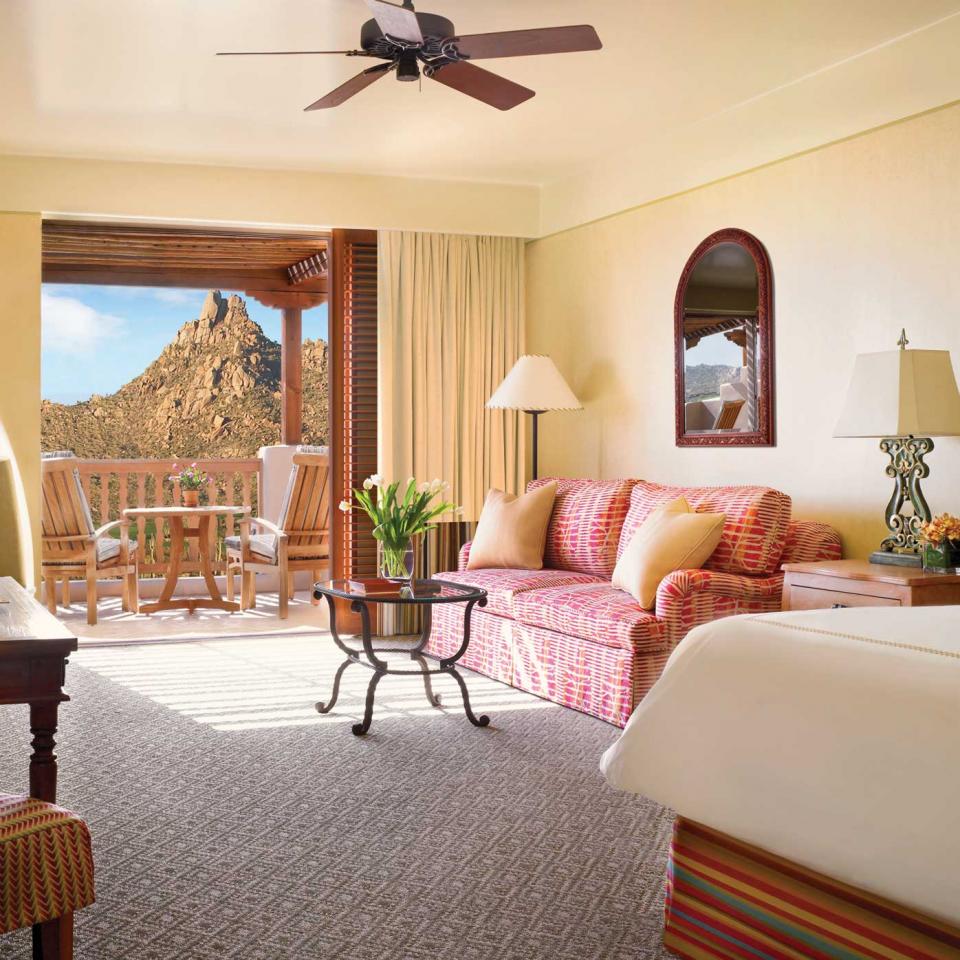 Four Seasons Resort Scottsdale at Troon North
We loved hanging out at the Onyx bar in the evening, chatting to the waiters before toasting every night's epic sunset with a mojito, lingering over our delicious breakfasts in Proof, the diner-style canteen where we could up our anti-oxidants with turmeric smoothies and veggie frittatas. During your stay make sure you take a hike straight out of the hotel to the top of Pinnacle Peak before descending and heading straight to the beautiful pool and a virtuous lunch at the poolside Saguaro Blossom restaurant. If you crave peace and quiet check into the small, friendly spa where you can indulge in a jojoba and prickly pear body polish to leave your sun-kissed skin super smooth.
Room rates from: $579.
Don't miss our pick of the best places to eat in Scottsdale.
Don`t miss

---