Travel
Staycation: Westhills coastal cottages, Pembrokeshire
by Leah Hyslop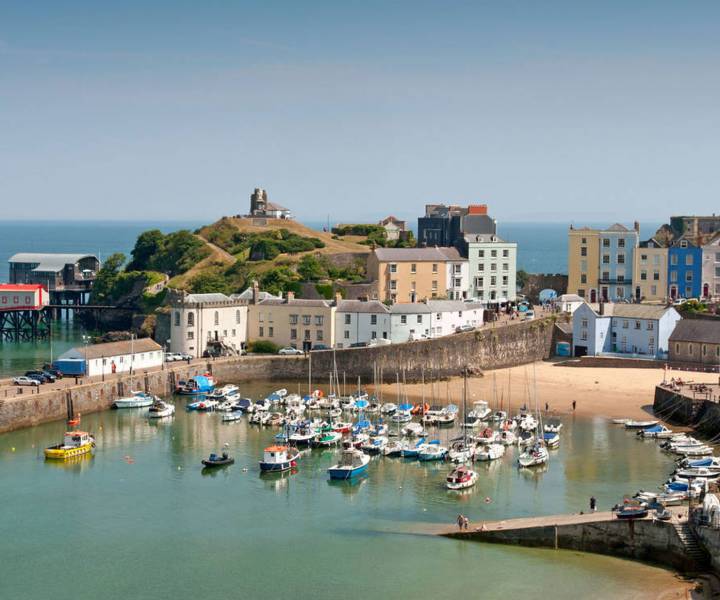 Image: Alamy
Food director Leah Hyslop braves some classic British weather during a self-catering getaway on the rugged Welsh coastline...
It's 8am and I am standing on a remote Welsh beach in a downpour with a man who is trying to make me eat seaweed. Given that my preferred holiday is somewhere hot and sandy with no alarm clock, you might think this is an inauspicious start to my break in Pembrokeshire. But I've rarely felt so cheerful.
The man, you see, is Jonathan Williams, owner of a popular food van called Café Môr on Freshwater West beach. He's also a seaweed expert. Laver seaweed is traditionally used in Wales to make laverbread, a sort of seaweed purée, but Jonathan loves the salty green stuff so much he includes it in everything from brownies to ketchup. 'We've harvested seaweed on this coast for hundreds of years – the little shacks you see scattered on the beaches were once used to dry it,' he explains. As the tide rolls in, I hop about the rock pools, discovering new flavours, like gutweed – bright green and tender – and rock samphire, which is peppery, woody and tastes like thyme.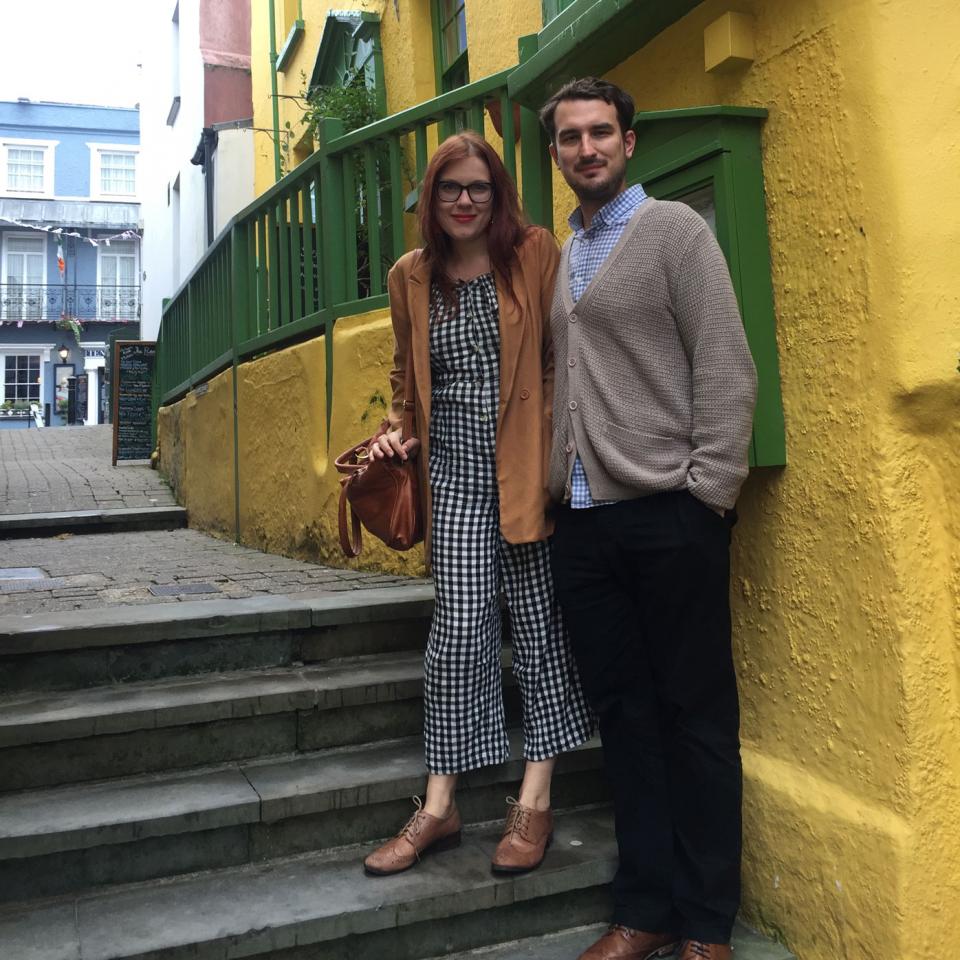 Leah and Craig
The chance to go seaweed foraging has come through holiday rental firm Coastal Cottages, whose 'coastal concierge' service means that a good meal, or unusual experience, is never far away; if you want someone to come to teach you yoga or cook you dinner in your house, it will be arranged. I'm recreating family holidays of yesteryear by staying with my parents and two sisters – plus my husband, Craig – at Westhills, a pretty cottage in Lydstep with enormous grounds. There's also a rope swing with such lovely views of the sea that even my parents have a go.
Lovers of rugged coastlines and crashing waves will find much to love in Pembrokeshire, with its picture-perfect fishing villages dotted along the coast. First stop is Tenby, famous for its brightly painted houses, and where Roald Dahl spent his childhood holidays. On the weekend I visit, the annual food festival is on; my sisters and I have great fun bobbing about in our rain macs, stuffing ourselves on gourmet mac and cheese, Moroccan lamb flatbreads and local fudge. If you're more of a fine-dining fan, head Westhills is set in 'enormous' grounds to Plantagenet House, an historic inn perched at the top of cobbled steps leading down to the harbour. The most popular tables are in the hearth of the medieval chimney, an astonishing structure that soars 40 feet above our heads.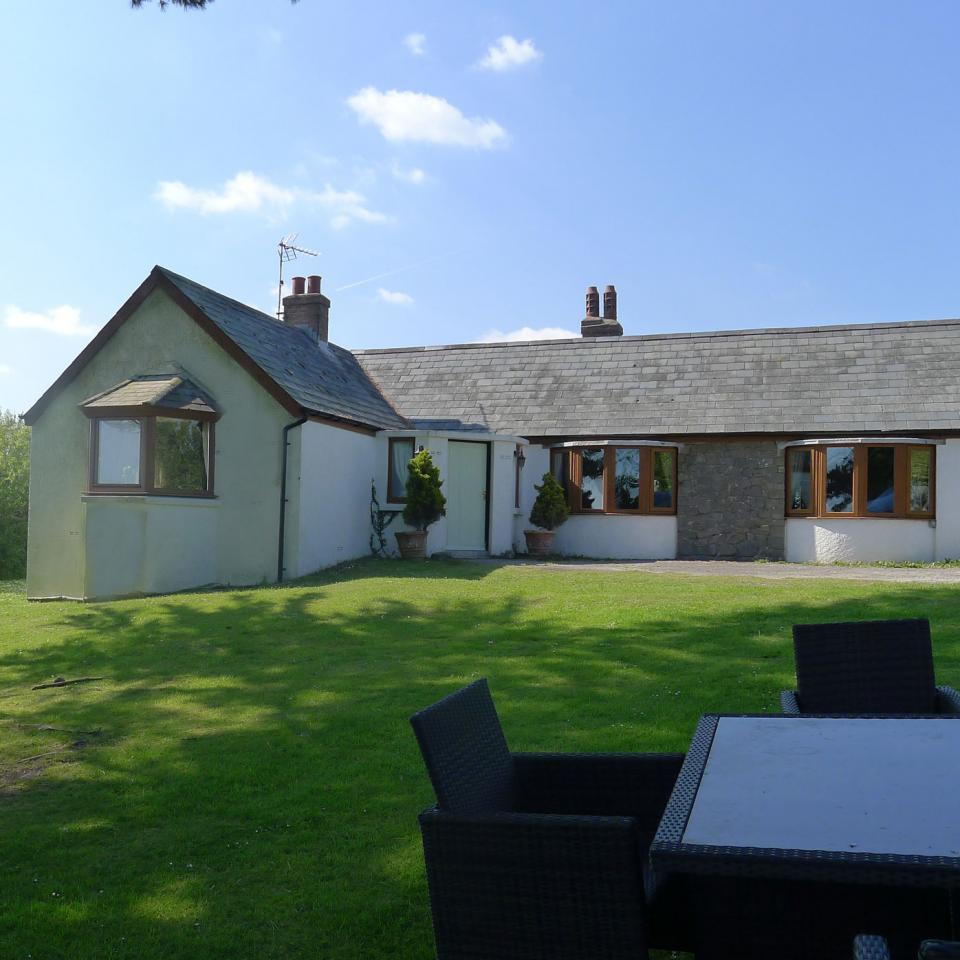 Westhills - set in 'enormous' grounds
Almost everywhere you look, there are independent producers creating delicious foods. My friendly concierge sets me on the trail of Tenby Brewing Co – two local lads crafting unique lagers and ales. Rob and James's success has led them to open SandBar, where you can nibble halloumi fries alongside a pint of Pancakes Not Included (stout with smoked maple syrup) or Son Of A Beach, a session ale with tropical notes.
Then, after a wander round the National Trust's beautiful Bosherston Lily Ponds (at their best in June and July), we stumble upon the quaint Bubbleton Farm Shop. Here, you can feed pigs and chickens and stock up on local treats such as Welsh cakes. We head back to our cottage with a bag of Pembrokeshire new potatoes, still muddy from the earth, which we roast and devour with butter and salt – simple food at its best. It may rain a lot in Pembrokeshire, but I come home feeling bright and sunny. And, strangely enough, with a taste for seaweed.
How to book:
Four nights at Westhills, sleeping seven people in three bedrooms, start from £469; coastalcottages. co.uk. Pembrokeshire Street Food Festival takes place in June.
Don`t miss

---