Travel
Staycation: Stargazy Inn, Cornwall
Nicola Smith checks into The Stargazy Inn in Port Issac, Doc Martin country...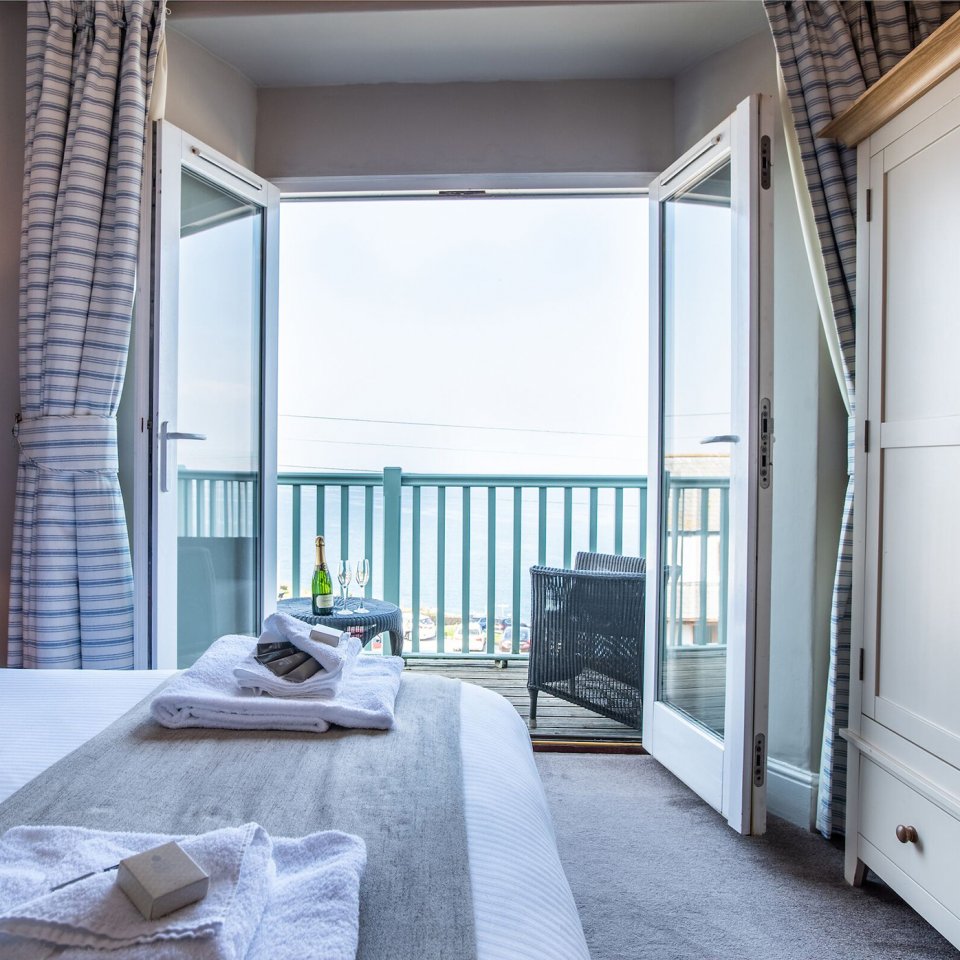 The view from The Stargazy Inn
Up the stairs of this recently refurbished Victorian building, our superior double sea-facing room with its far-reaching views across the sea to Tintagel draws us straight to the balcony. Look a little closer and bang opposite sits Restaurant Nathan Outlaw, a two Michelin-star eatery hiding in an understated building akin to a house.
This village is full of surprises. Whites, creams and muted nautical tones adorn our room, with the exception of a vividly coloured chandelier, suspended like an exclamation mark. Despite the sea views, complimentary biscuits and coffee, we were keen to explore...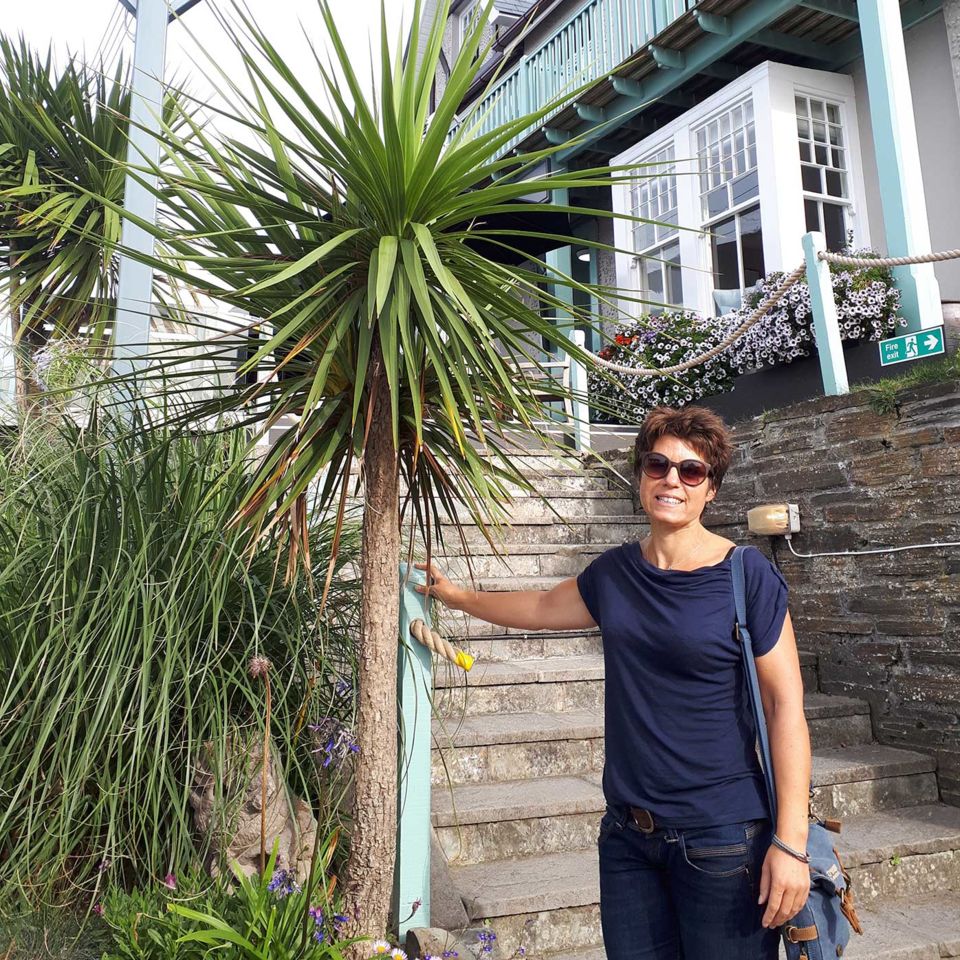 Spotting Doc Martin landmarks on the way – the TV series was filmed around Port Isaac's vertiginous, twisting streets – we descended on foot into the village, marvelling at the narrow roads peeling away up hidden alleys (or 'opes', as the Cornish say). We nosed in small shops and paused at The Platt, a small area on the harbour, before being lured into the Port Isaac Pottery and Chapel Café, a charming mezzanine space with a wealth of artisan goods. Eventually we wended our way back to the welcome arms of the Stargazy Inn.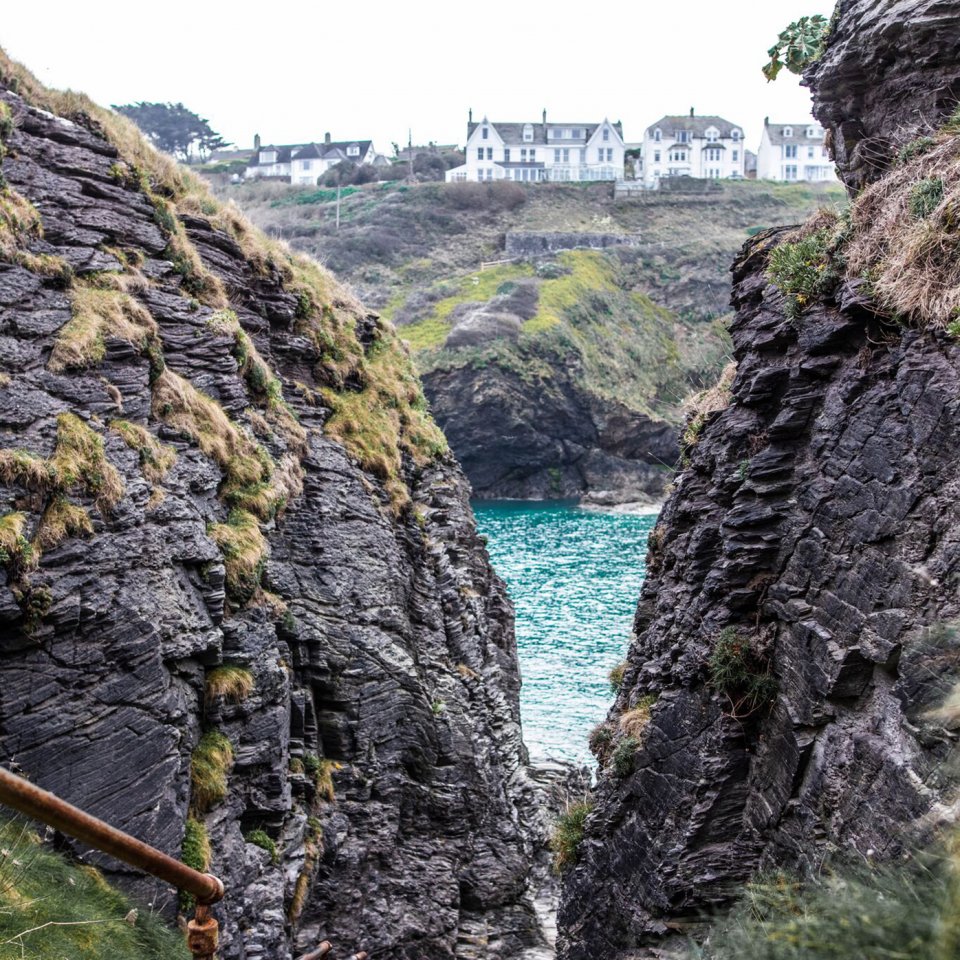 Port Issac's pretty sea views
After a cup of tea and a leisurely soak in the large statement bath, raised up on a platform in the roomy en-suite, we relaxed on the balcony before spotting the familiar face of resident chef, Andrew Sheridan on the terrace below. He appeared on the Great British Menu in 2018 and 2019, moving here from South Wales in May and bringing many of his team with him, including our waitress, Jess. As we took our window table in the cosy dining room, Andrew urged us to try one of his tasting menus – a riot of local produce.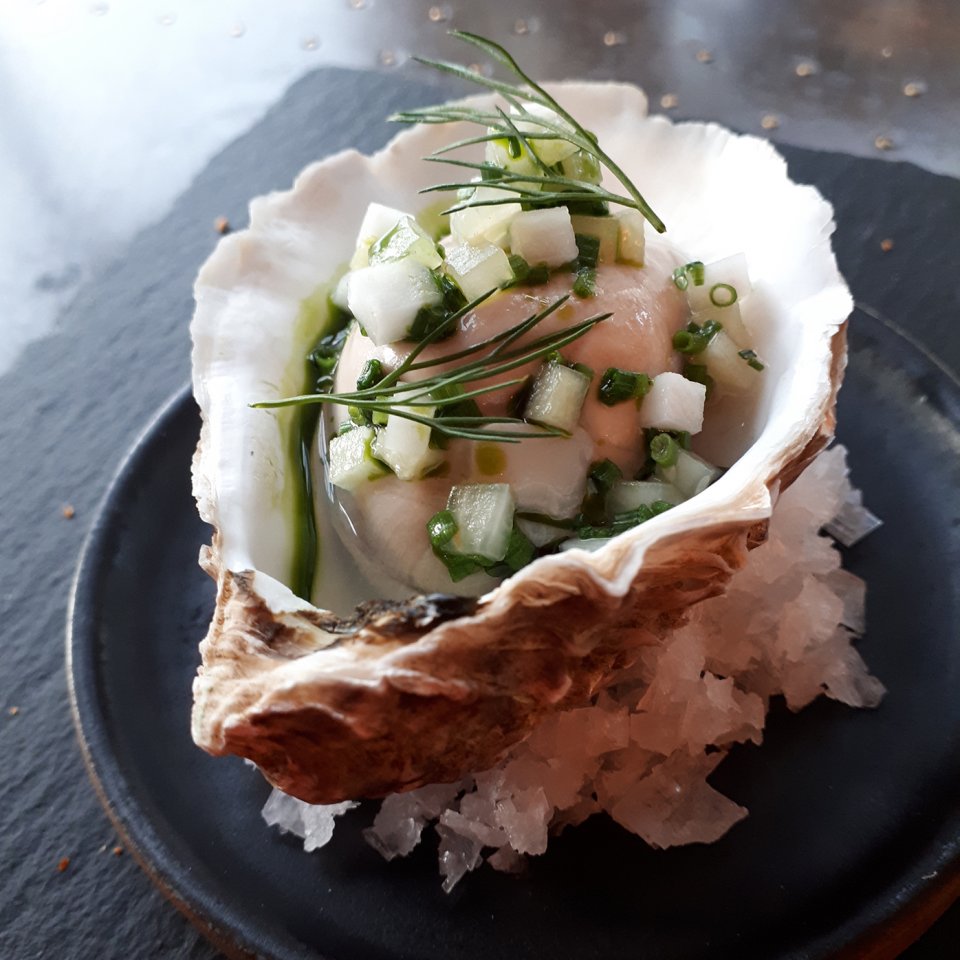 Locally source pickled oyster
We cracked open a bottle of the house red – a French blend of Duras and Cabernet Sauvignon – and kicked off with mouthwatering Marmite-infused butter on rye bread made from a local beer. A pickled oyster – harvested in Port Isaac – and a delectable crab tart followed. Next up was a fusion of tomato and basil – a dish inspired by Andrew's children that featured a memorable basil ice cream.
A tantalising taste of sea trout arrived next, before succulent lamb loin and belly. We just about had room for the strawberries (fresh from nearby Mora Farm) with wood sorrel sorbet – the perfect palate cleanser. The stairs certainly creaked as we made our way to bed but we slept like babies, the Cornish sea air gently drifting the through the open window as we slumbered.
How to book:
B&B in one of the Stargazy Inn's nine rooms starts from £110 per night, based on two people sharing. The five-course tasting menu is £55 per person or £85 for seven courses. Visit stargazyinn.co.uk.