Travel
Staycation: Rockliffe Hall, Durham
by Cassie Eade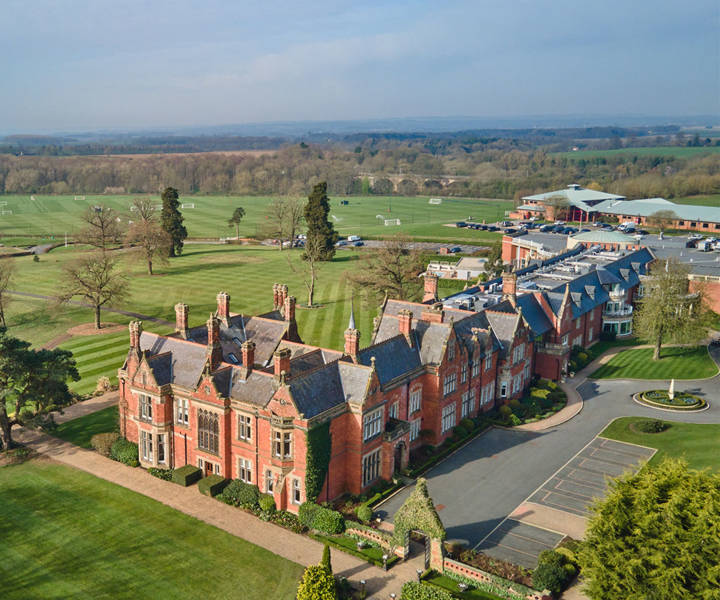 Image: Rockliffe Hall
Dramatic Rockliffe Hall is an impressive place to spend a luxurious weekend eating, drinking and relaxing
It's no surprise that legend has grown up around the landscape of Rockliffe Hall. The area is touted as an inspiration behind Lewis Carroll's Alice in Wonderland stories (he grew up in nearby Croft-on-Tees), and Rockliffe is blessed with views of rolling hills, dense woodland and enchanting valleys that complement the stunning Gothic Revival architecture. Designed in the mid 19th-century, it was the work of Manchester-based architect Alfred Waterhouse, who designed London's Natural History Museum – and this northern star is no less arresting!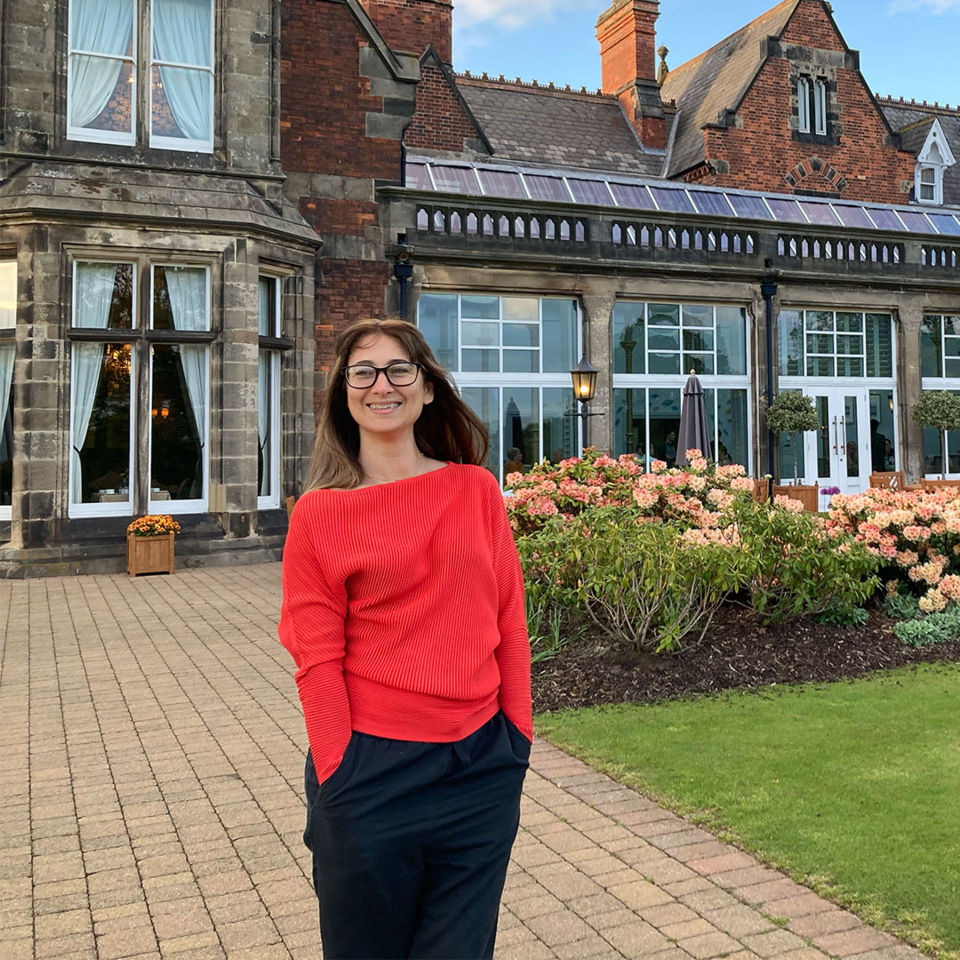 Cassie at Rockliffe
However, it's not all grand and imposing. The welcome at The Orangery restaurant felt warm and genuine, and we ordered cocktails and just-baked sourdough topped with Marmite butter – honestly the best thing I've eaten in a long time! Or so I thought, until the canapés arrived. A trompette mushroom and truffle macaron that melted on contact with your tongue soon had me even more excited for what was to follow...
The Orangery restaurant
The six courses on the tasting menu were enhanced by a delicious wine flight. My favourite dish was the hand-dived Orkney scallops with pork belly, nasturtium and carrot (although the duck liver parfait on brioche topped with rhubarb and smoked eel was a close second). My other half favoured the salt-aged venison with artichokes and goji berry granola. Choosing a favourite from this scrumptious menu was like trying to pick a favourite child – you just can't!
Sated, tipsy and pleasantly sleepy, we headed for a digestif at the hotel bar. One drink, then a movie on the large screen in our chic, modern suite from our giant bed was the plan. But we hadn't factored in befriending some locals and the bar staff, who kept the conversation – and drinks – flowing until past midnight.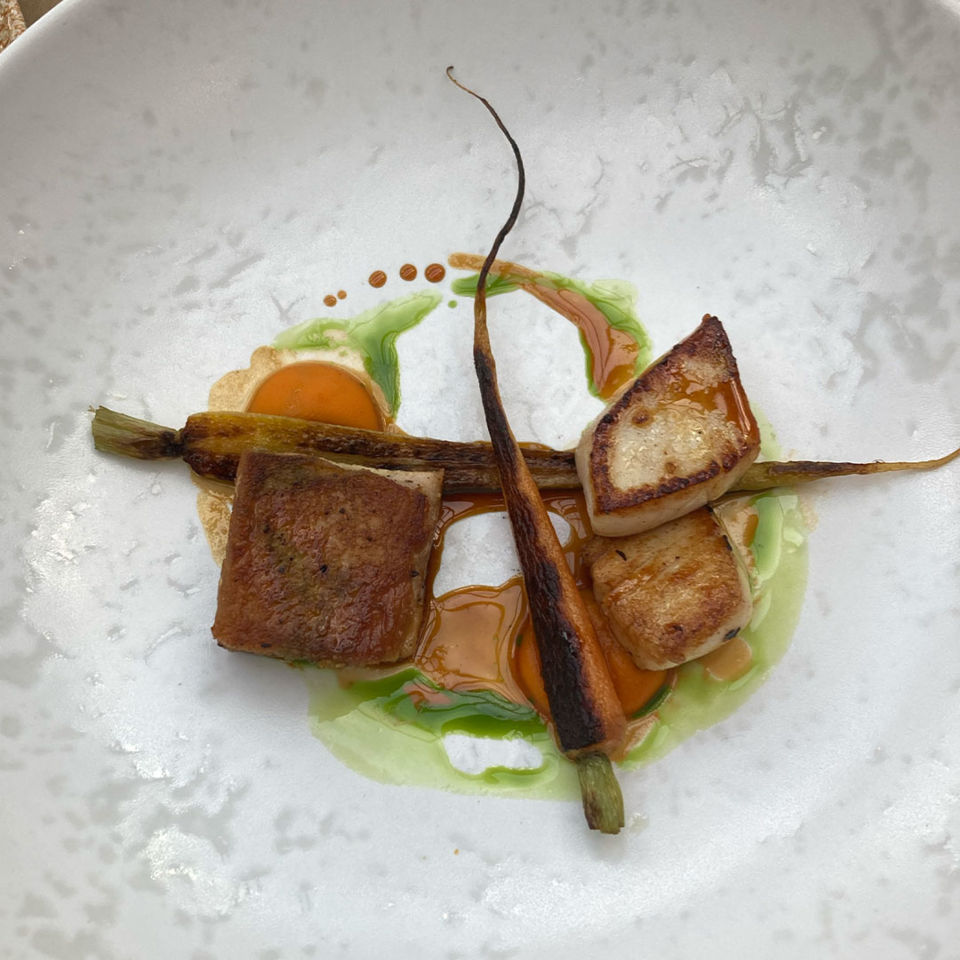 Cassie's scallops with pork belly
A little worse for wear the next morning, we tucked into a breakfast of salmon and poached eggs before heading off for a spa garden experience, which takes place in an exclusive area. Here, we enjoyed the unspoilt views across the golf course and hotel grounds from the glass-fronted sauna, dipping in and out of the infinity pool and relaxing on warm stone beds that fit perfectly to the spine to give the sensation of floating in mid-air. I enjoyed a heavenly nap while my husband kicked back with a fruit smoothie (Champagne also available for the less righteous!).
Detoxed and revived, we opted for dinner in Nu Sana, a smaller restaurant above the spa where the Asian-inspired menu was fresh, clean and nourishing. We completed our evening with a walk around the grounds before bedtime, taking in the sights, sounds and curiosities that inspired Carroll. Although, unlike Alice, we didn't need to fall down a rabbit hole to get to sleep. Our sumptuous emperor bed helped us nod off instead.
How to book
Rooms at Rockliffe Hall start from £210 per night including breakfast and use of the main spa facilities. The signature tasting menu costs £95pp with an optional wine pairing of £50pp or premium wine pairing of £90pp. A spa garden experience costs £25pp for 90 minutes. Visit rockliffehall.com
Don`t miss

---