Travel
Staycation: Marston Park in Somerset
by Amanda Statham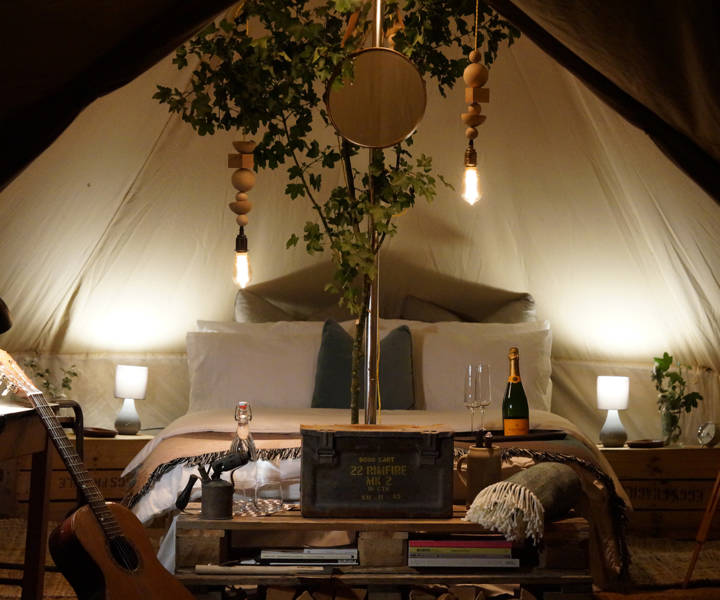 The cosy bell tent at Marston Park
There's a creative, festival-vibe to this lakeside campsite, says Amanda Statham, as she finds herself surrounded by a UFO and swan pedalos in Somerset
Where is it?
Nestled beside a lake on a country estate, eight minutes' drive from arty Frome and half-an-hour south of Bath.
What's the accommodation like? 
Large white canvas suites (bell tents) overlooking the lake house a double bed, two futons, wood-burning stove, dressing table, full-length mirror and two small trees – I've rented smaller London flats. There's a whiff of bohemia in the air, thanks to fringed lampshades, an easel with paints and brushes, and a guitar – you're definitely encouraged to get creative here. Best of all is Futuro, a cool 1960s UFO mobile house on temporary loan to Marston, which four lucky guests can stay in.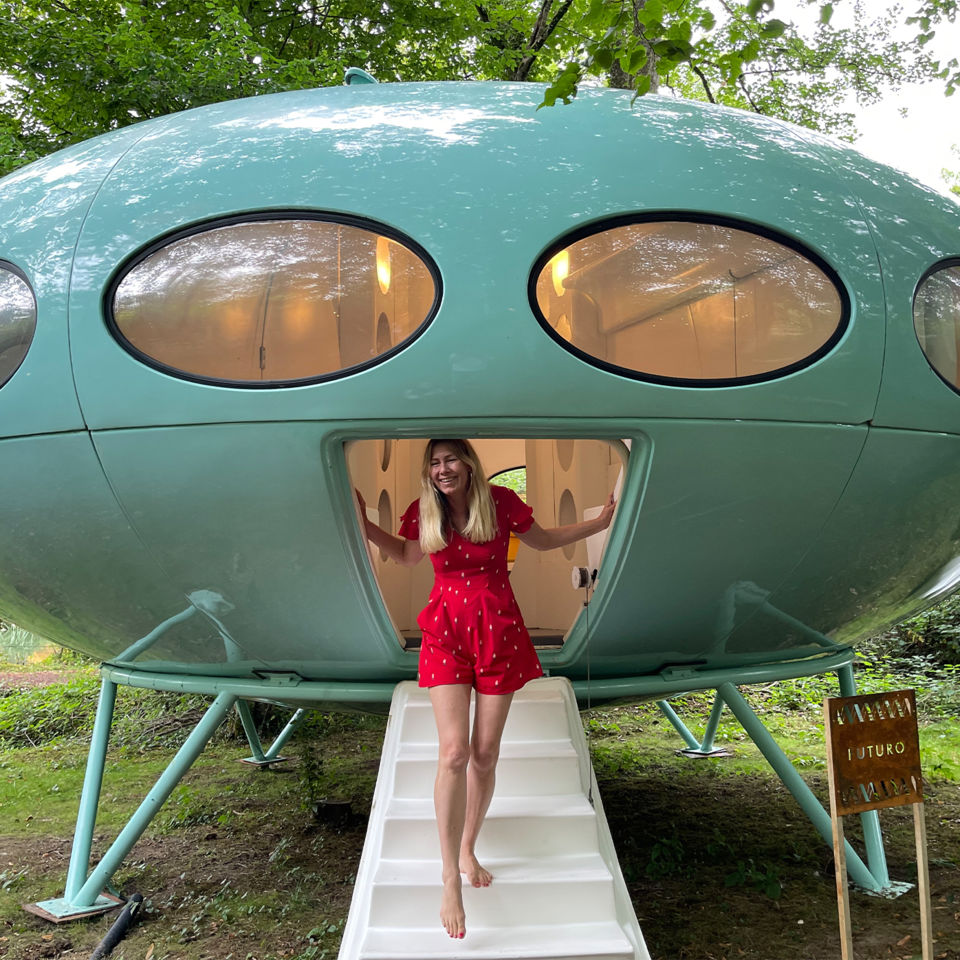 UFO-style Futuro accomocation
What did you eat and drink?
A converted horsebox in the restaurant tent sells local cider, wine, beer and hot drinks. My freshly-baked chorizo and roasted red pepper sourdough pizza was cheesy, gooey perfection, while succulent grilled tiger prawns with a bisque mayo and huge Caesar salad were devoured in minutes.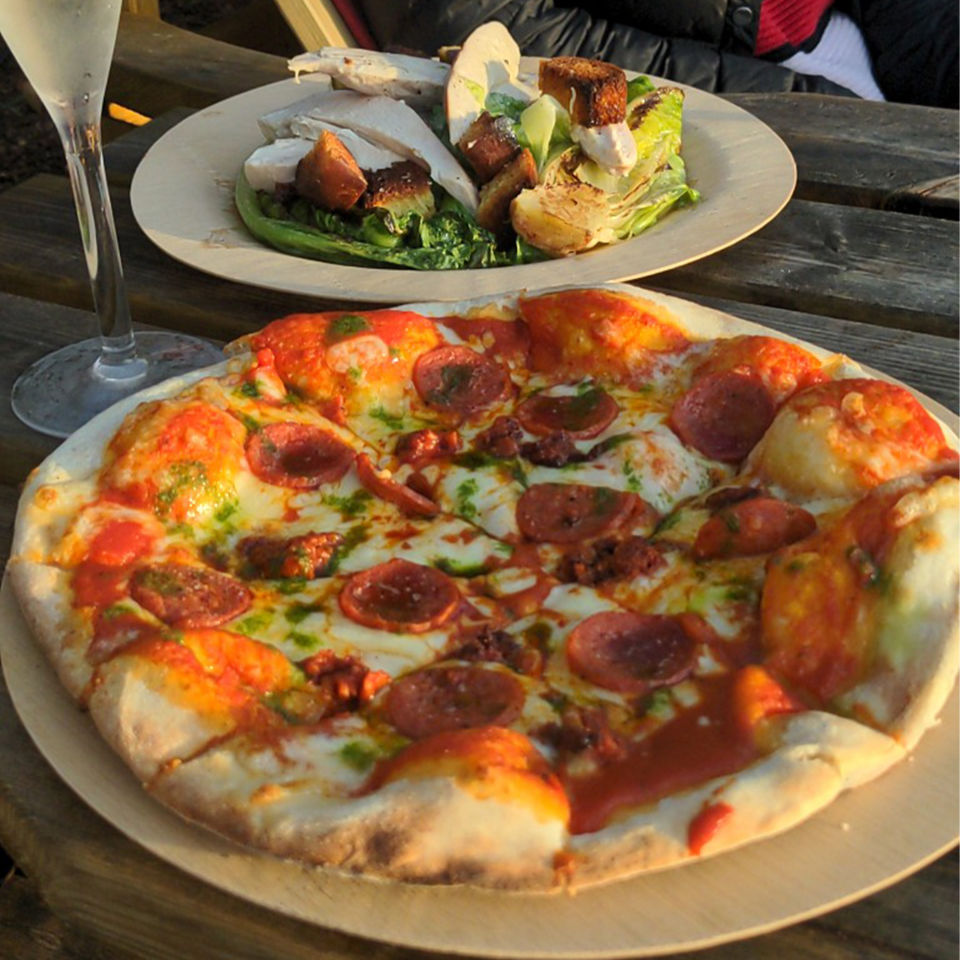 Handmade sourdough pizza
What is there to do?
I booked a session in the natural swimming pool and wood-fired hot tub, there's also a changing programme of wellness and art activities chalked on a blackboard at reception. Visiting DJs play in the bar, plus there are occasional weekend collaborations, such as with Pikes in Ibiza (check the website for details).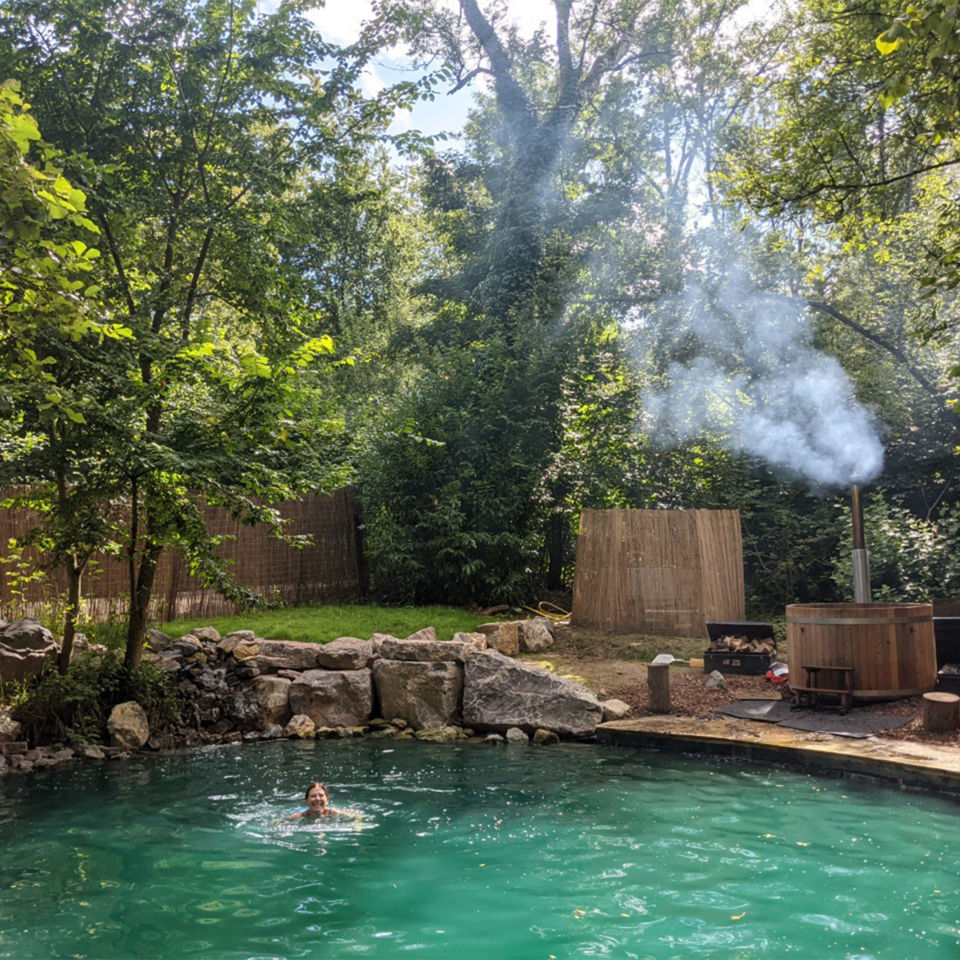 Amanda takes a dip in the wild-swimming pool
What do I need to pack?
A flask. Sounds crazy, but if you love an early morning cuppa in bed you won't want to be hiking halfway around a lake to get one. So ask for a tea at the bar the night before, et voila!
Lasting memory
Taking a swan pedalo for a spin around the lake at sunset.
Sainsbury's magazine insider tip
Ask for a tent close to reception, otherwise you'll have a long walk around the lake every time you need to visit the restaurant and bar.
How to book
Bell tents from £120pn; Futuro from £400pn mid-week (sleeps four). Meditation session, £10. Visit marstonpark.co.uk for more information.
Don`t miss

---