Travel
Staycation: Hotel Brooklyn, Manchester
by Sarah Akhurst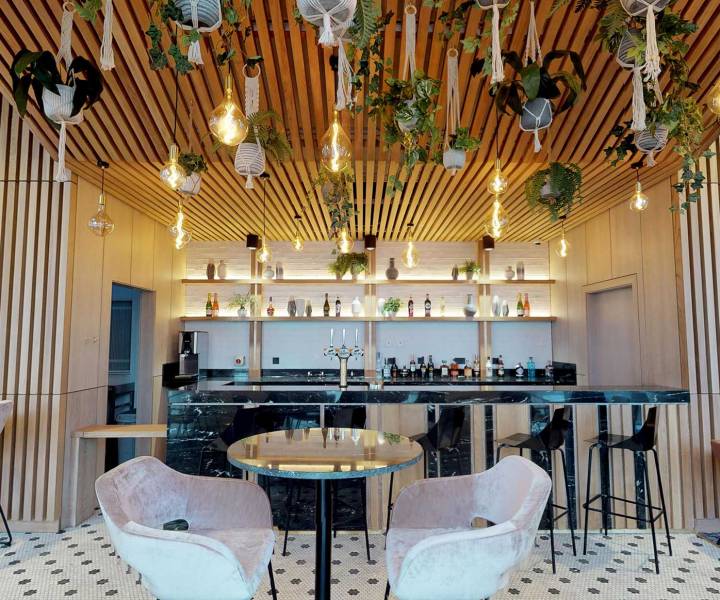 The chic events space at the top of the hotel
Sarah Akhurst finds a refreshingly accessible new hotel in this vibrant city.
Manchester is my kind of city. I love the imposing neo-gothic and Victorian brownstone architecture combined with the vibrant northern energy that typifies so many of the city's bars and eateries. For a London-dwelling Scot, Manchester is the most Glaswegian city I've found outside of my homeland! Nestling between the gay quarter and Chinatown, Hotel Brooklyn settles brilliantly into the vibrancy of its neighbourhood.
The hotel boasts 189 beautiful rooms, a New York-inspired bar and restaurant and a private events space, which offers spectacular views across the cityscape. So far, so Manchester you may say. But Hotel Brooklyn is much more than just another cool addition to the city's bustling hotel scene – what really sets this hotel apart is its truly progressive approach to accessible design.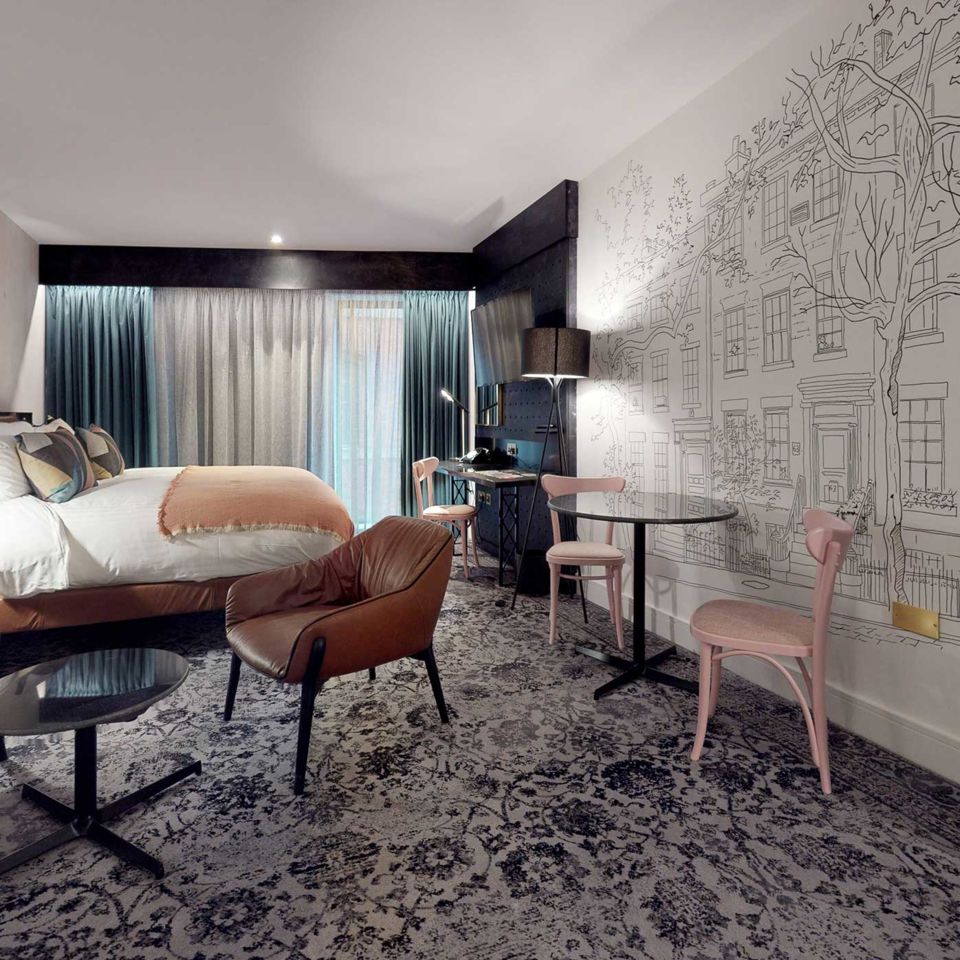 One of the beautifully designed bedrooms
The design ethos behind the hotel is simple (so simple, you do question why it stands out as unique) – sexy, modern design should be for everyone to enjoy, whether you're able-bodied or have any kind of physical or sensory disability. To ensure this inclusive attitude filtered through the entire hotel, Bespoke Hotels – who own Hotel Brooklyn – approached Motionspot, the UK's leading accessible design company, to consult on both the bedrooms and communal spaces.
On first view, the hotel's 18 accessible rooms look exactly like any other room in the hotel, all dark wood, plush velvety furnishings and super- sleek monochrome bathrooms. But on closer inspection, you'll find loads of clever design tweaks, including height adjusted controls, sockets and refreshment facilities, electronically controlled blinds and curtains, beautifully designed integrated hand grips in the bathroom, alongside glare-minimising tiles on both the walls and floor.
Even the special ceiling hoists in two of the rooms are cleverly disguised as a chic lighting circuit. This attention to detail continues into the communal spaces, with carefully chosen furniture in the open plan lobby to offer a range of heights and support levels, plus an ingenious use of wall coverings and soft furnishings to reduce noise reverberation and visual glare for people with a range of sensory impairments. From chilling out over a Brooklyn Heights Fizz in the buzzy bar, to delving into a tasty supper of seared scallops and mustard grits followed by slow-braised short rib, to finally plopping my head on the enticingly fat feathery pillows, I definitely slept better in the knowledge that everyone who crosses the threshold of this hotel enjoys exactly the same experience.
It comes as no surprise to me to find such a forward-thinking joint in Manchester and long may it flourish. Let's hope many more hotels start to blaze that trail too.
How to book
Double rooms are from £130 for a Club Room, including breakfast. Visit hotelbrooklyn.co.uk for further details.
Don`t miss

---