Travel
Staycation: Gliffaes country house hotel, Brecon Beacons
Ailsa Brown spent a couple of days exploring this beautiful part of South Wales, fuelling her visit with delicious local food.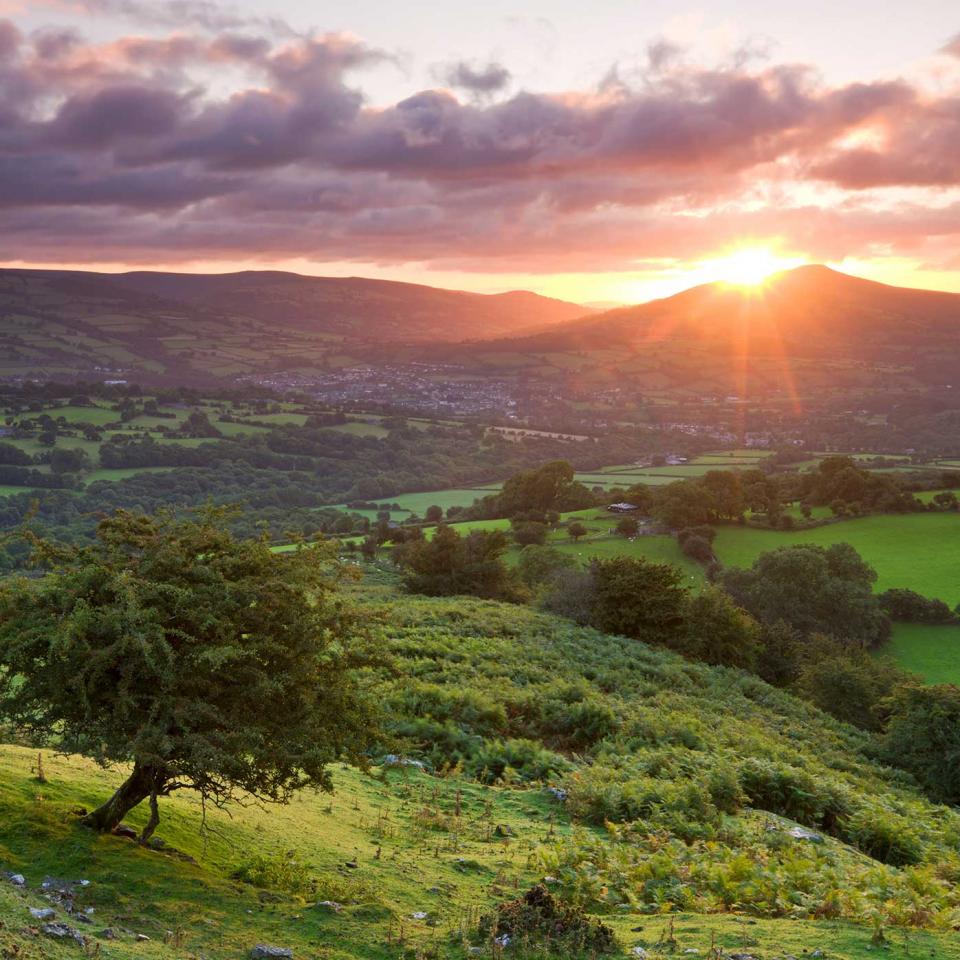 'Nestled among lush green hills and autumnal trees, the red-bricked Gliffaes Country House Hotel is just the kind of old-school chic I'd imagined: all wide corridors and shiny mahogany, with pre-dinner drinks served in front of a crackling fire. The hotel restaurant prides itself on using local ingredients, and for our evening meal we happily sit down to confit duck and wild boar salami to start, with a sturdy portion of Welsh beef and onion three ways to follow. Sharing a plate of delicious local cheeses is all we can manage for afters.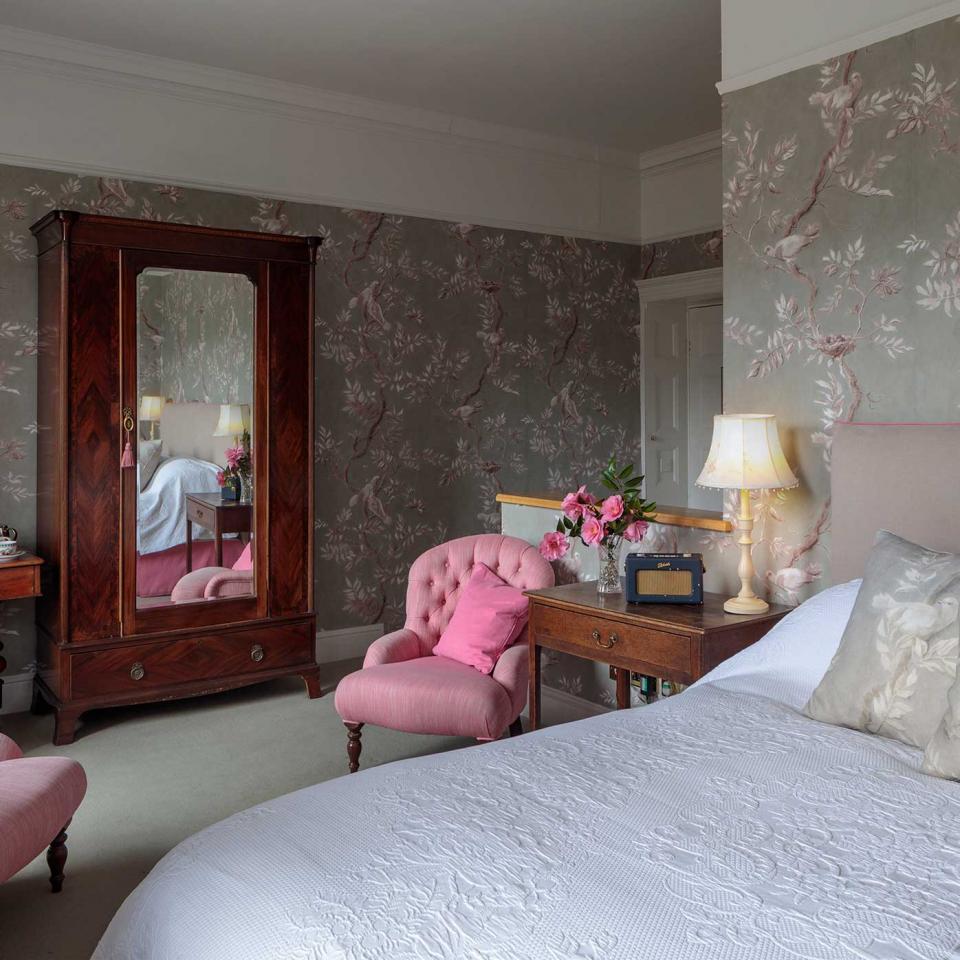 Gliffaes country house hotel
The next morning, we sit down to a slap-up Welsh breakfast before setting out on a hike to the impressive Iron Age hillfort Pen-y Crug. It's a steep climb and, after an hour of huffing and puffing, we reach the top to be rewarded with breathtaking views. On our way back down to our car, we cross picturesque bridges and ramble along bridleways before setting off to The Three Horseshoes Inn in Groesffordd for lunch. It's a cosy local with a stunning backdrop of rolling hills, and a smart menu that includes dishes such as cured salmon with apple crisps and sorbet.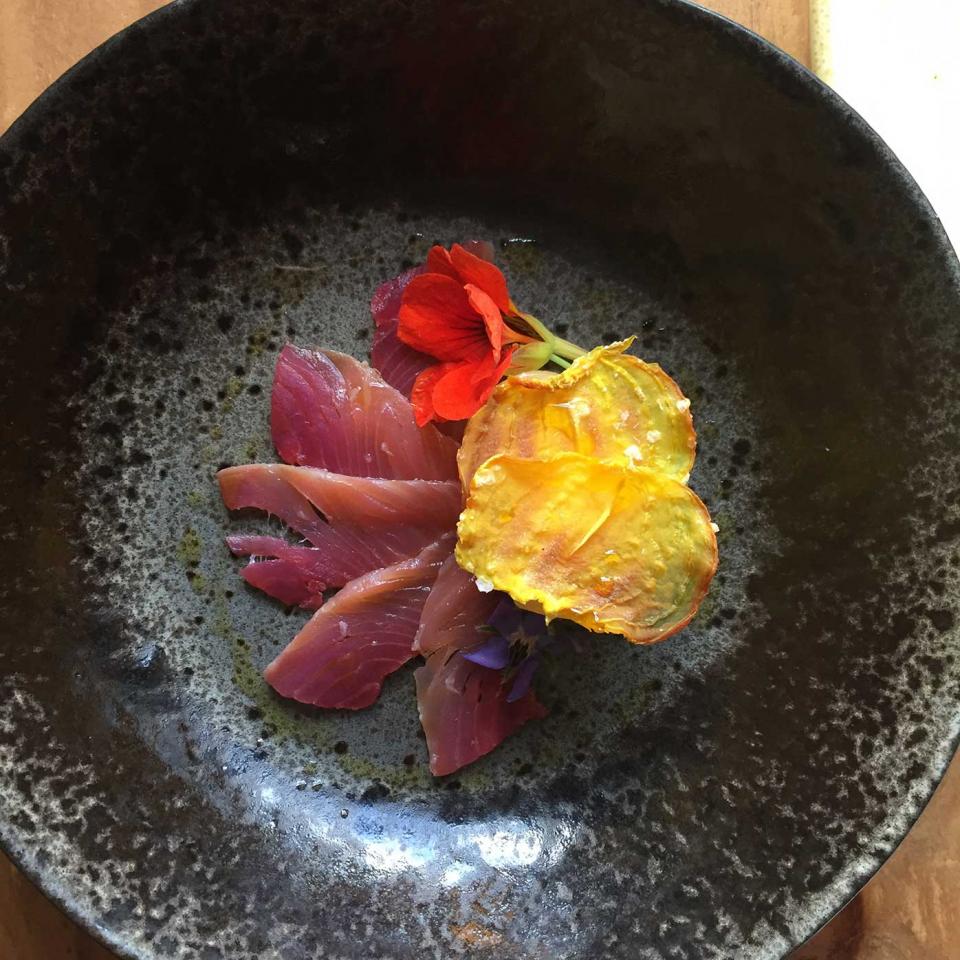 Dinner at The Three Horseshoes Inn
My baker's brain would never allow me to miss out on a visit to Talgarth Mill, a community-run, water-powered flour mill and traditional bakery. We stock up on bags of its award-winning flour and baking kits to go with our delicious purchases from the farm shop at the Welsh Venison Centre. Dinner is at the delightful Felin Fach Griffin, where we tuck into carrot and crab soup and more tender Welsh beef.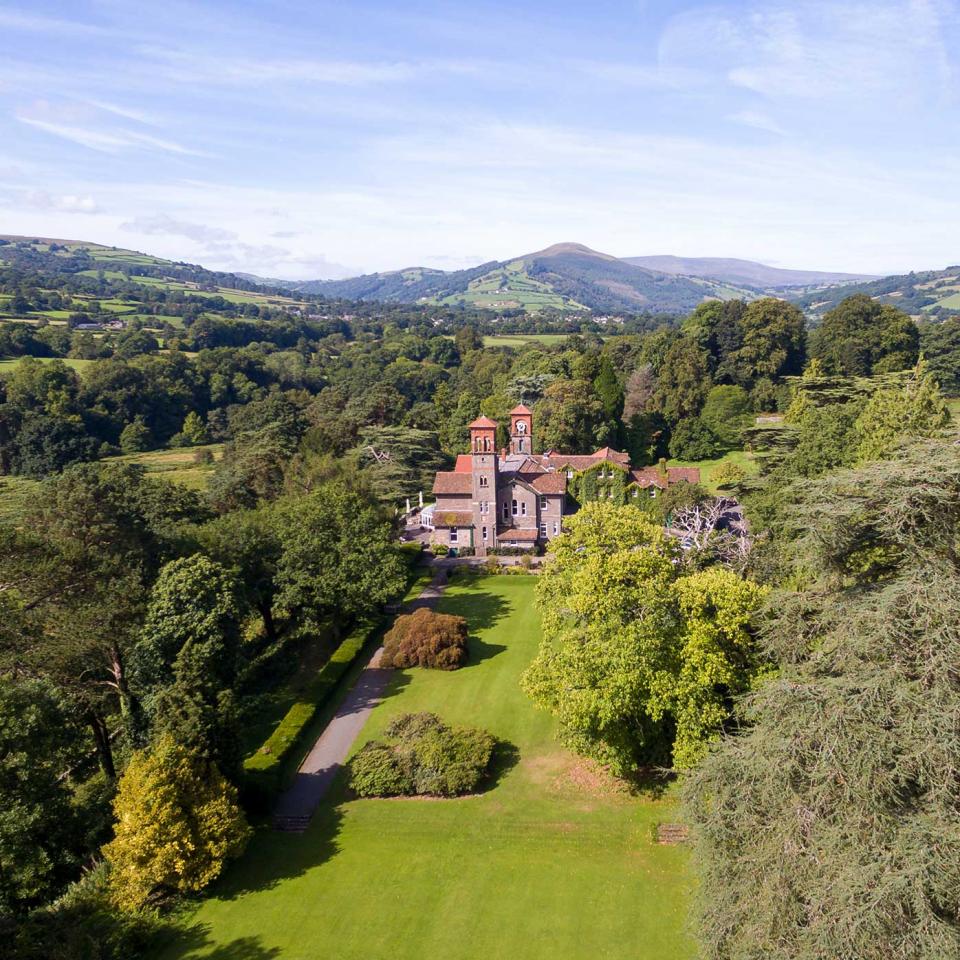 The exterior of Gliffaes country house hotel
Raring to go, the next day's four-mile hike takes us through Norman ruins and across the River Usk to the 451 metre peak of Table Mountain, where we encounter sheep and wild ponies among the ruins of another Iron Age hillfort. Our trip ends with a visit to the Bookish cafe in Crickhowell, where we load up with paperbacks, sandwiches and still-warm Welsh cakes. What a hidden food-lovers' paradise this corner of Wales is, with challenging hikes just right to work up an appetite.'
Gliffaes Country House Hotel B&B from £145 per night.