Travel
Staycation: Baraset Barn, Stratford-Upon-Avon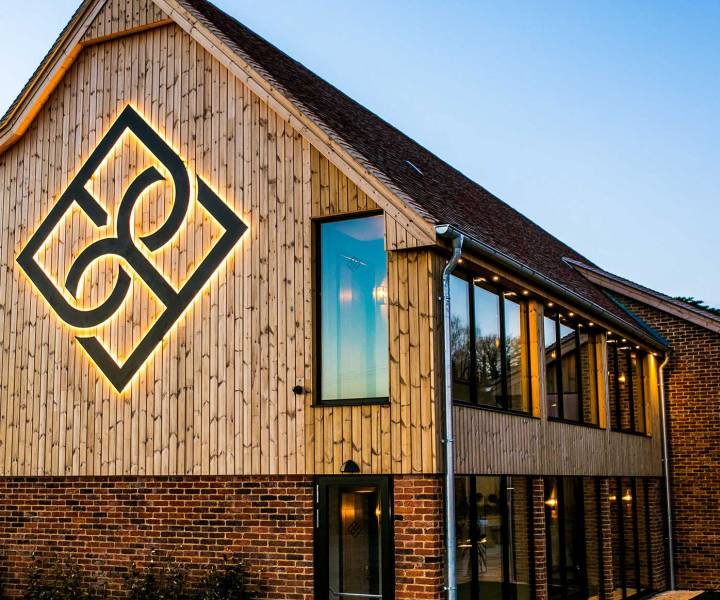 Baraset Barn exterior
Cath Wilkins swaps city life for a rural retreat at this historic barn conversion...
The owners of this 200-year old barn – formerly a popular restaurant – have added 16 stylish rooms for overnight guests. The cheerful chatter of visitors and locals enjoying their evening was an instantly relaxing welcome as we checked in on a balmy Friday night. With newly converted rooms and beautifully designed outdoor areas, Baraset Barn can be found just a couple of miles outside Stratford-Upon-Avon. Our bedroom was pristine.
A combination of restrained rural charm and urban chic with a terrace that overlooks woods and fields, while our bathroom was an envy-inspiring mix of limed floors and a Crittall-style shower screen.
We walked past the Hamptons- esque alfresco seating areas towards the hurricane lamp-lit bar, with an excellent selection of gins and gin cocktails on the menu. A perfectly served G&T was accompanied by a chat with the affable proprietor before we made our way into dinner.
The beautiful dining room
The menu is predominantly a selection of international classics, peppered with daily specials. My husband's scallops were fresh, meaty and beautifully caramelised. My own choice of tuna tataki was delicious, served with dabs of hotter-than-hot wasabi – you have been warned. My main course of seared loin of monkfish with a red lentil dhal, pickled red onions and dukkah was a dish of comfortingly subtle spicing. The rosemary-braised pork belly with a tomato and chorizo salsa was textbook perfect. As much as we enjoyed dinner, breakfast almost surpassed it.
The buffet element was really well done; homemade granolas sat alongside generously sized croissants and pain aux raisin, heaped bowls of fruit and neat pots of yogurt layered with fruit if you didn't have the energy to assemble your own.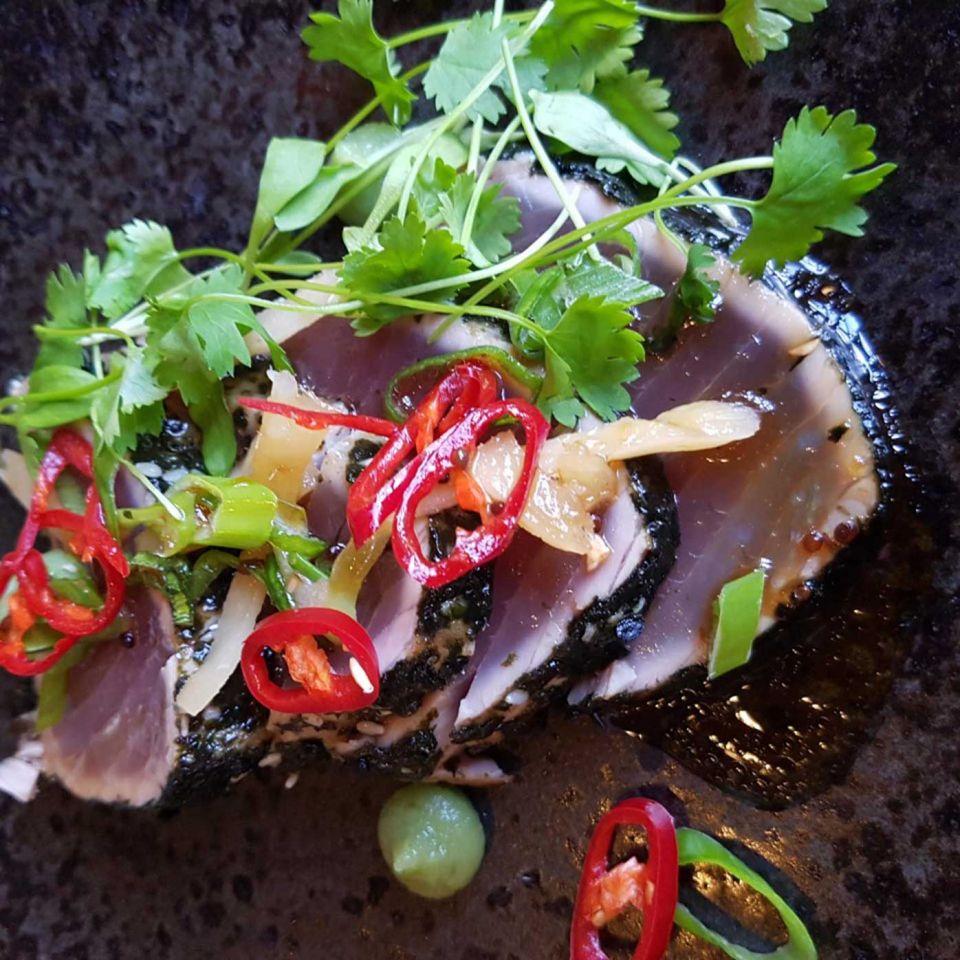 'Delicious' tuna tataki
A first-class full English was devoured quickly as was avocado on toast with chilli and bacon on the side. We didn't have time to make use of the pushbikes and electric bikes available to guests to enjoy the surrounding countryside but we set off to explore Shakespeare's birthplace well-fed and jolly with a car full of chat, Baraset Barn having done its job of providing rest and relaxation perfectly.
How to book
Rates at Baraset Barn start from £120 per night for a double room and include continental breakfast. Visit barasetbarn.co.uk.
Don`t miss

---