Travel
A family adventure holiday in Portugal
by Nic McCarthy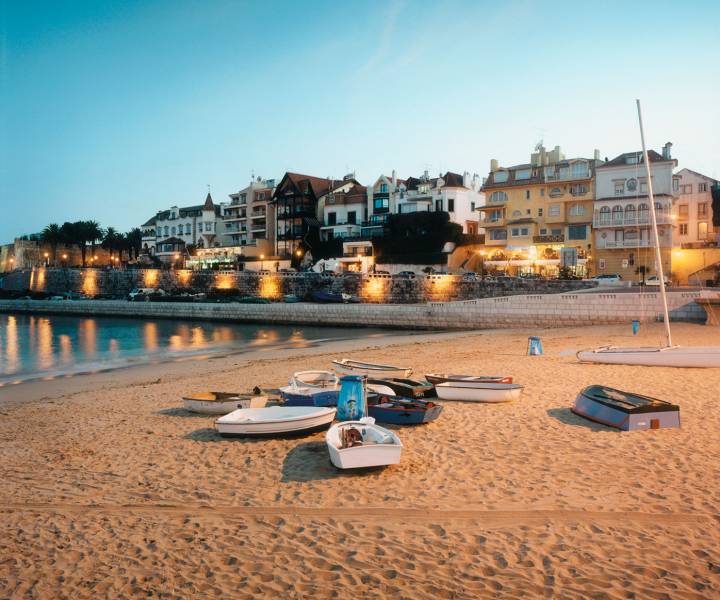 The tranquil beach at Cascais
From exploring Lisbon to learning to surf, there's enough to keep Nic McCarthy and family occupied in Portugal.
This was my family's second trip with Martinhal, a small chain of upmarket hotels in Portugal that pitch themselves as perfect for busy (that's us!) families. Three years ago we stayed in a remote spot down south near Sagres, eating, walking, swimming and having a lovely time doing nothing much. This time around, the children are that bit older (11 and 14), and we want some adventure to go with all those Portuguese custard tarts.
The newest hotel in the chain is Cascais on the Atlantic coast, just 30 minutes from the middle of Lisbon. We step off the train in the capital and into foodie heaven at the Time Out Market, home to 24 pop-up-style kitchens from Lisbon's best restaurants. My husband, Chris, and son, Alex, go for seafood pad Thai from chef Daniel Rente's Asian Lab, while daughter Orla chows down on a very fine burger from Honorato, a legendary joint that started the city's artisanal burger craze. I savour every last bite of codfish with olive dust and pennyroyal from Monte Mar.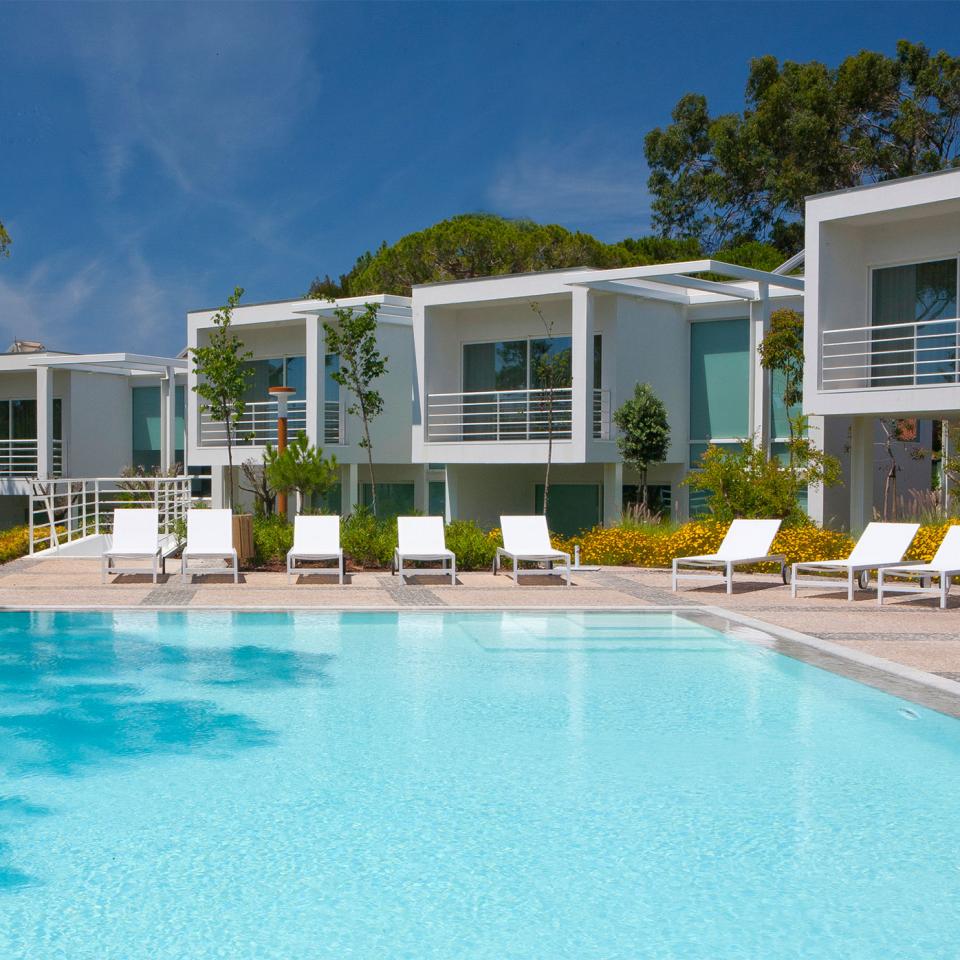 Chic Martinhal Cascais Hotel
Cakes (sold by the slice) are a big draw here. Between us we demolish a slice of chocolate and raspberry tart with a meringue crust, and an unbelievably good lemon meringue.
Lisbon is a beautiful old city and we work off our enormous lunch climbing its steep hills, dodging the trams and stopping for a few glasses of chilled white in the Wines of Portugal Tasting Room, which holds more than 1,000 Portuguese wines. We make it as far as the Lisbon Oceanarium, which houses 450 different species in an arresting modern aquarium that 'floats' on the Tagus River.
Back at the hotel, the four of us bunk together in a comfy family room (the resort also has 12 villas). All rooms have Nespresso machines, which may explain why Alex and Orla never seem tired! The design is modern and stylish, with floor-to-ceiling glass. There's a Kids' Clubhouse in the grounds, where we spend many happy hours playing table tennis, bouncing on the giant trampoline and hanging by the pool.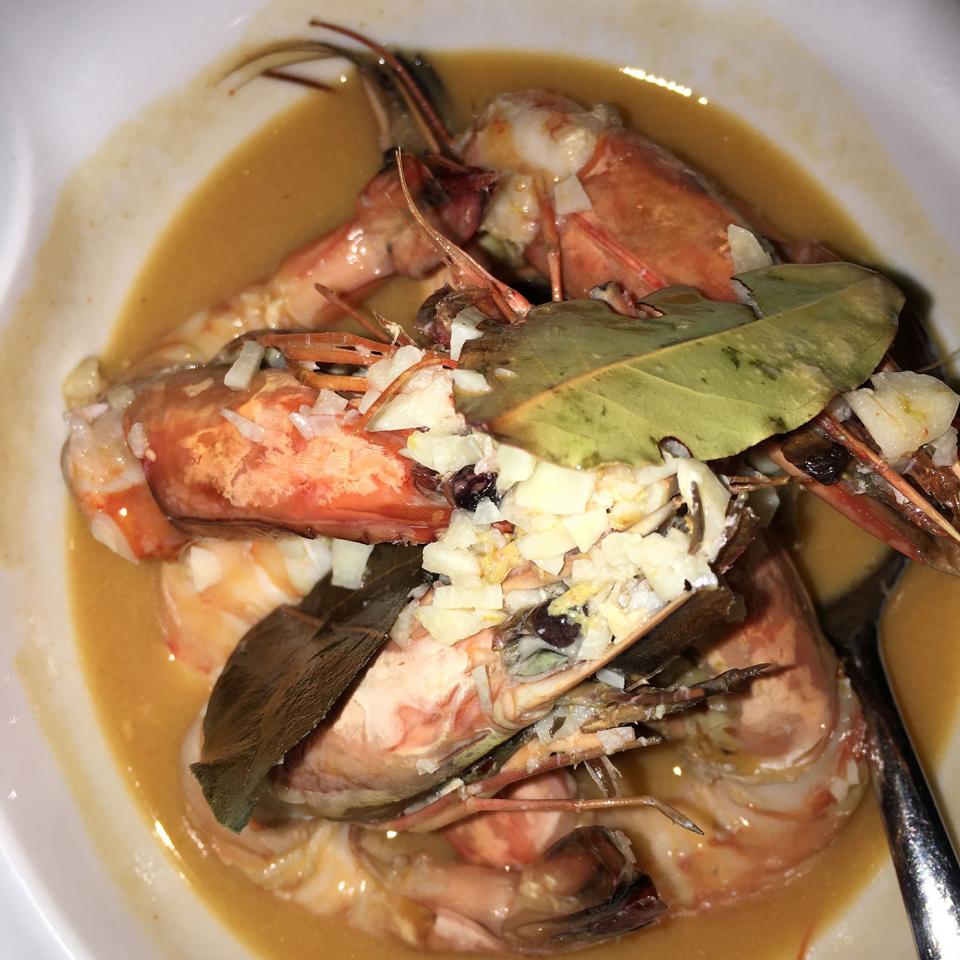 Seafood Portuguese style
One of the best things about the hotel is its food – traditional Portuguese fare with a modern twist, and lots of tasty local fish. The codfish with pak choi and sesame seeds and the crab risotto are especially good.
Luckily for my expanding middle, we have two brilliant days out that don't involve eating. The first is a half-day cycle ride along the (flat and very safe) coastal path into Cascais and back, hiring bikes at the hotel. Although we do make an ice-cream stop at the famous Santini's (apparently a favourite of the King of Spain) for a tub of passion fruit and strawberry.
The second is one of those days you remember forever. On a beautiful beach in nearby Estoril, we spend the afternoon learning to surf at a school affiliated to the hotel. It's so hard to stand up on the board and so much fun. Our small band of novices laugh hysterically while the waves wash over us, and we go home salty and very happy with that 'adventure' box firmly ticked.
Getting there
Rooms at Martinhal Cascais Hotel start from €178 per night, based on two adults sharing a standard double, including breakfast.
Don`t miss

---