Travel
A big celebration holiday in New York
by Abigail Flanagan
When you need to celebrate, there's only one place to go: Abigail Flanagan heads to The Big Apple to welcome her fifties in style.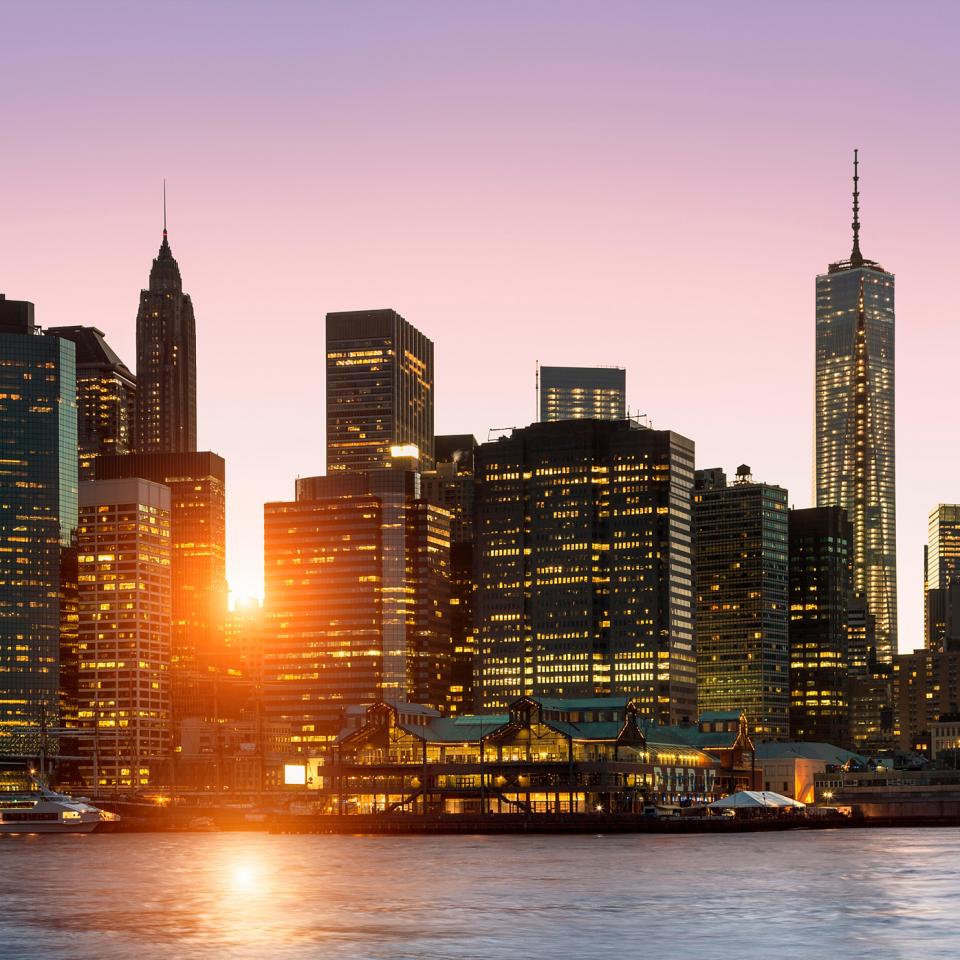 I could have woken up in denial on my 50th birthday. Instead, thanks to a stockpile of air-miles and one accommodating husband, I wake up in The Big Apple.
Big, brash, buzzy NYC is one of the most exciting places on the planet, no matter how old you are. Given Paul and I have our 16-year-old son, Joe, in tow, this is fortunate.
The 'wows' start when we check into the futuristic Conrad New York. Its Guggenheim-cool vast, white atrium is dominated by a 13-storey-high wall painting of vibrant swirls: Sol LeWitt's Loopy Doopy. In fact, there's contemporary art everywhere.
Our sleek suite overlooks the Hudson River and New Jersey's sparkling lights beyond. Its Lower Manhattan location means we're in easy striking distance of several 'must-sees'. So, after a birthday breakfast of buttermilk pancakes, we head out through Battery Park's windy autumn waterfront to join the snaking queues for The Statue Of Liberty.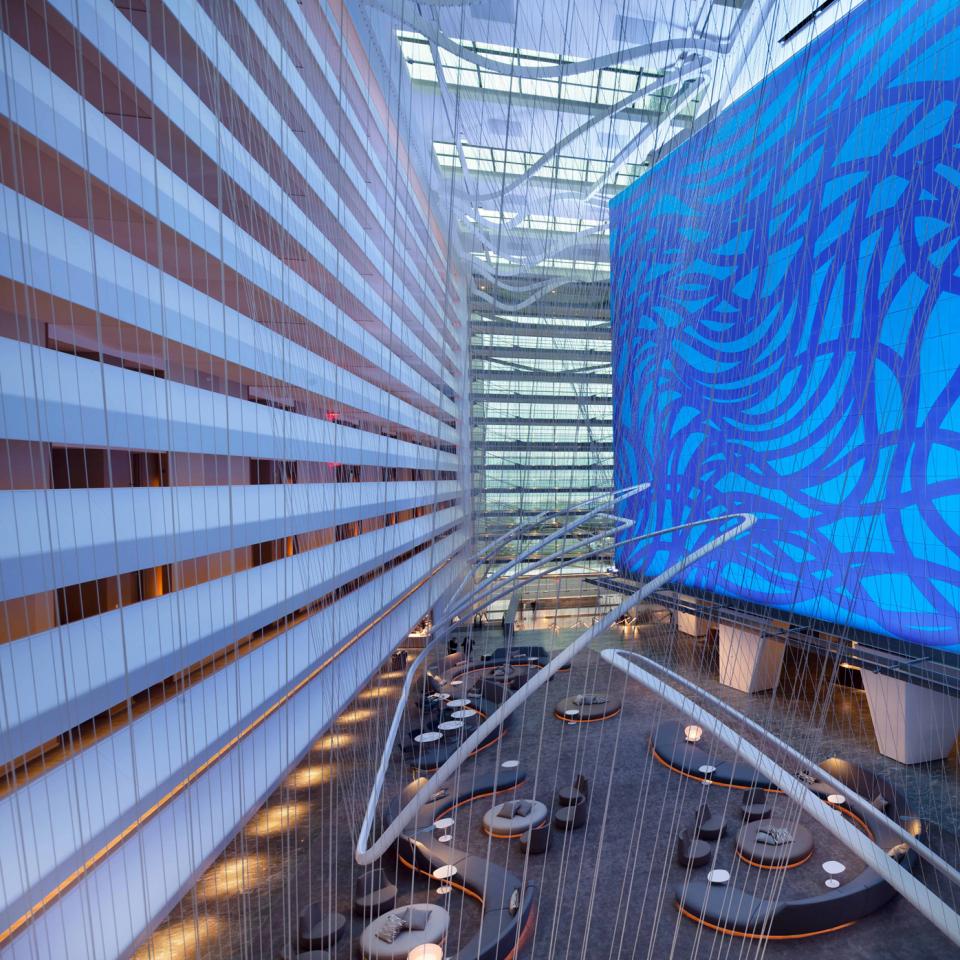 One chugging-ferry to Liberty Island; two sets of airport-style security and 192 buttock-crunching stairs later, we reach her feet. Most visits end here, but we have crown access (with only 240 tickets a day, we booked months ahead), so onwards, 162 steps up an ever-narrowing spiral staircase, we go. The view is astonishing.
My big birthday treat – a 15-minute Big Apple Helicopter Tour – lifts off from Downtown, too. Zooming up the Hudson, past the Empire State and Chrysler Buildings, the five boroughs unfurl before us delivering every major landmark from Central Park to the Brooklyn Bridge.
Dinner that night is at David Chang's two Michelin-starred Momofuku Ko. One of NYC's hottest restaurants; there's graffiti art on the walls, rap on the sound system and a colossal fridge full of cow. Sat at the open kitchen's counter, the baseballcapped, tattooed brigade beavering away before us, this is grunge gourmet like you've never seen before. The draw here is the ever-changing 18-course tasting menu of Asian-inspired American cuisine. We begin with bite-sized lobster paloise – a deliciously light twist on a lobster roll, topped with a mint avocado cream – and chicken oysters with kimchi shots. For me, the mindblowers are a lobster bouillabaisse, its velvety bisque intensified by charcoaled potato; and an umami overload of sea urchin with fermented chickpea and hozon paste. One of the most memorable meals of my life, it's also the most expensive, but, hey, you're only 50 once.
The next morning we visit the nearby One World Trade Centre. The Western hemisphere's tallest building, its One World Observatory has almighty panoramic views and the fastest, funkiest elevators. Like a Tardis, in the 47 seconds it takes to shoot 1,250 feet to the 102nd floor, a virtual 500-year timelapse of the city unfolds around us.
The neighbouring 9/11 Memorial Plaza is a sobering reminder of this city's darkest hours. Set within the Twin Towers' footprint; the two giant pools – steely waters cascading into an unseen void – are mesmerisingly beautiful.
The High Line – an elevated section of disused railway-turned urban park – takes us to the Whitney Museum of American Art. New York has culture fixes for every conceivable taste. Joe loves The Whitney's edgy exhibitions and standing before Vincent van Gogh's The Starry Night at Museum Of Modern Art (MoMa).
Each neighbourhood offers new discoveries. In SoHo we drool over maple-caramel oozing Cronuts, Dominique Ansel's doughnut croissant hybrid at his famous bakery. Chelsea delivers a night at the movies and discount denim shopping at Dave's; the East Village, improvised comedy at Upright Citizen Brigade Theatre East. We scour flea markets in Brooklyn and scoff bao buns at Williamsburg's Smorgasburg food market.
Midway through our week we move to the steaming sidewalks and whooping sirens of Midtown, checking into The Chatwal, an oasis of Empire Art Deco delight, moments from Times Square. With its suede walls, polished chrome and fine leather detailing, our sublime junior suite is straight out of The Great Gatsby. That evening we walk a few blocks to Sushi Yasuda and sit entranced as sushi master, Mitsu, sets to with hypnotic precision. Best is a creamy tuna and a white king salmon nigiri: the melting salmon and perfectly tempered rice is magical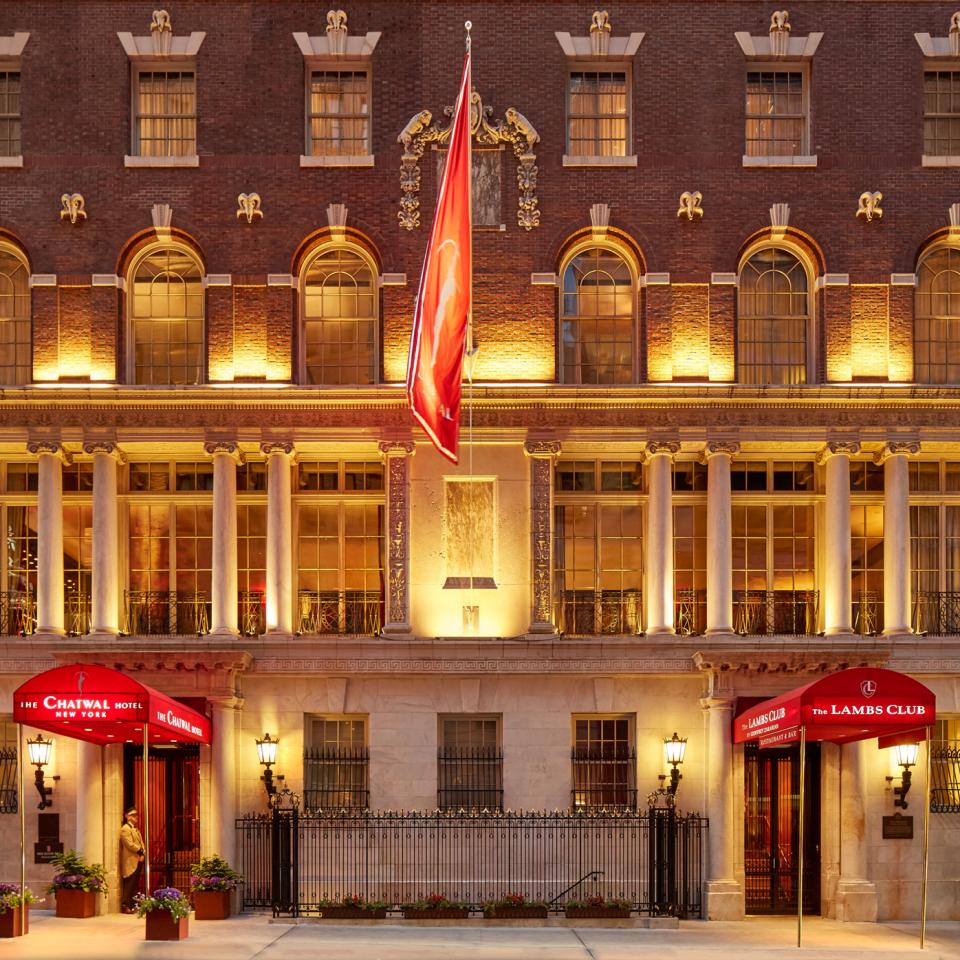 We walk 12 miles or more each day, but calories burned are easily replaced – from pizzas at Nolita's Rubirosa, to burgers at the Burger Joint. We even manage a glamorous, gargantuan brunch at the Rainbow Room on the Rockefeller's 65th floor ($125 per person).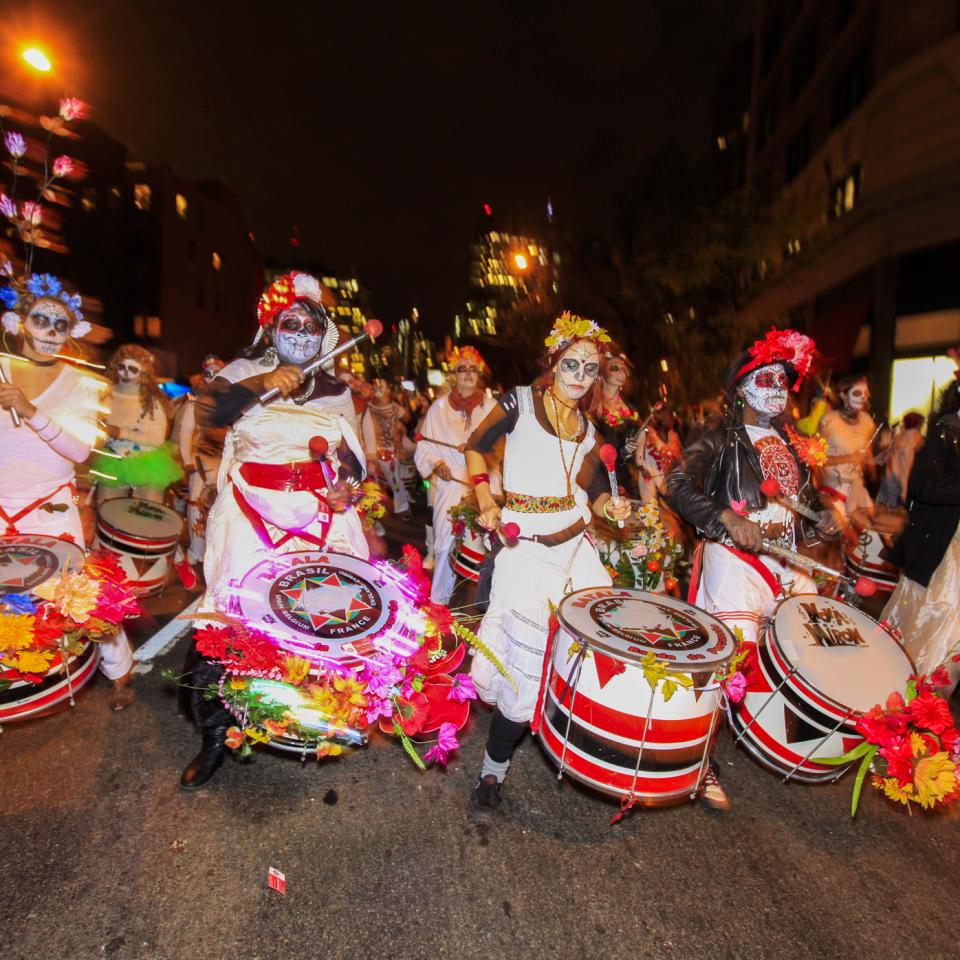 Our last night holds one final, epic first: NYC's annual Village Halloween Parade. Months before, in a moment of insanity, we signed up to be volunteer puppeteers (no experience required). Now, spookily made-up and wielding 10ft poles on which macabre 'ghost butterflies' float, we lead 60,000 costumed New Yorkers down a packed 6th Avenue.
By the time we get back to our hotel, I look like a zombie that's been dragged through a graveyard backwards but I feel like a million dollars. 'Welcome back,' smiles the doorman without batting an eyelid and, at that moment, I couldn't love this city more.
Don`t miss

---