Travel
A magical trip to Lapland
Snow-filled forests, Northern Lights... For a skiing holiday with a difference, Chris Allsop visits Finnish Lapland.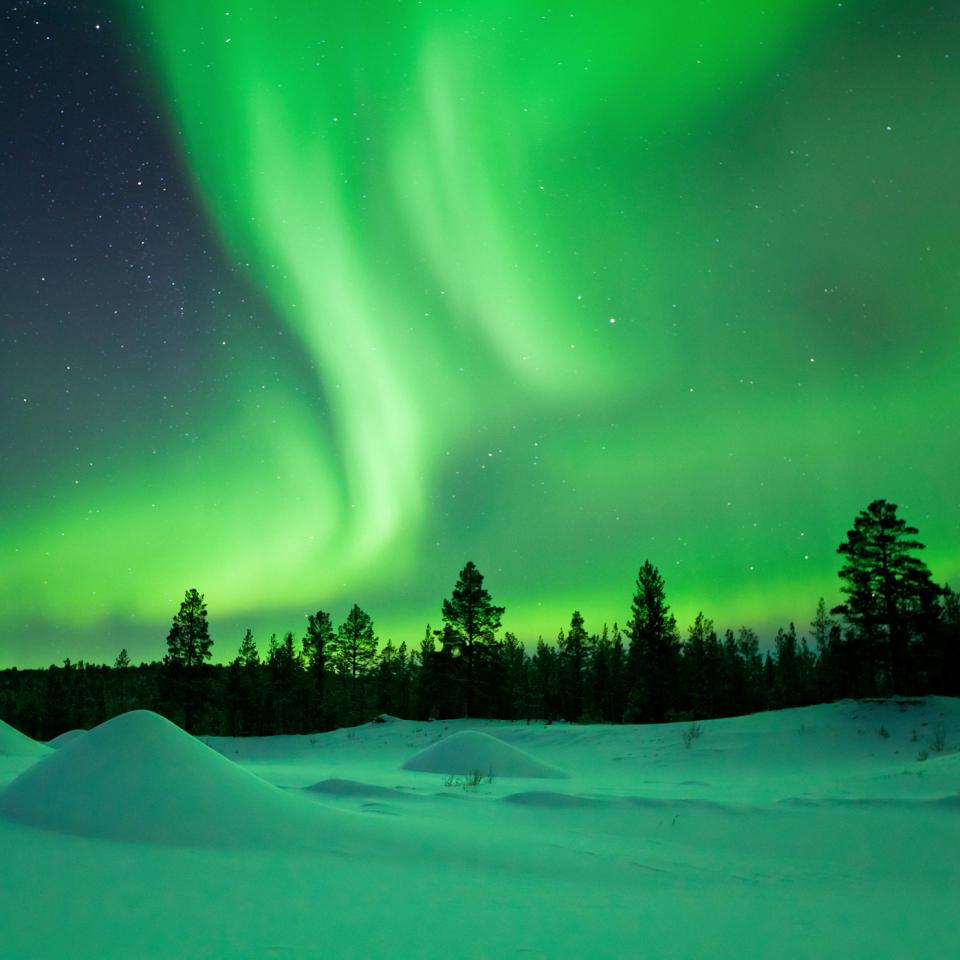 Seeing the Northern Lights on the first night of my trip to Finnish Lapland took the pressure off my need to spot them for the rest of the week, although I still did. It meant I was free to concentrate on the other main reason for the trip: to learn cross-country skiing, which is basically second nature to all Finns. Having spent years on crowded ski slopes, I loved the idea of a slower, more relaxed kind of skiing that meant I could appreciate the incredible landscape.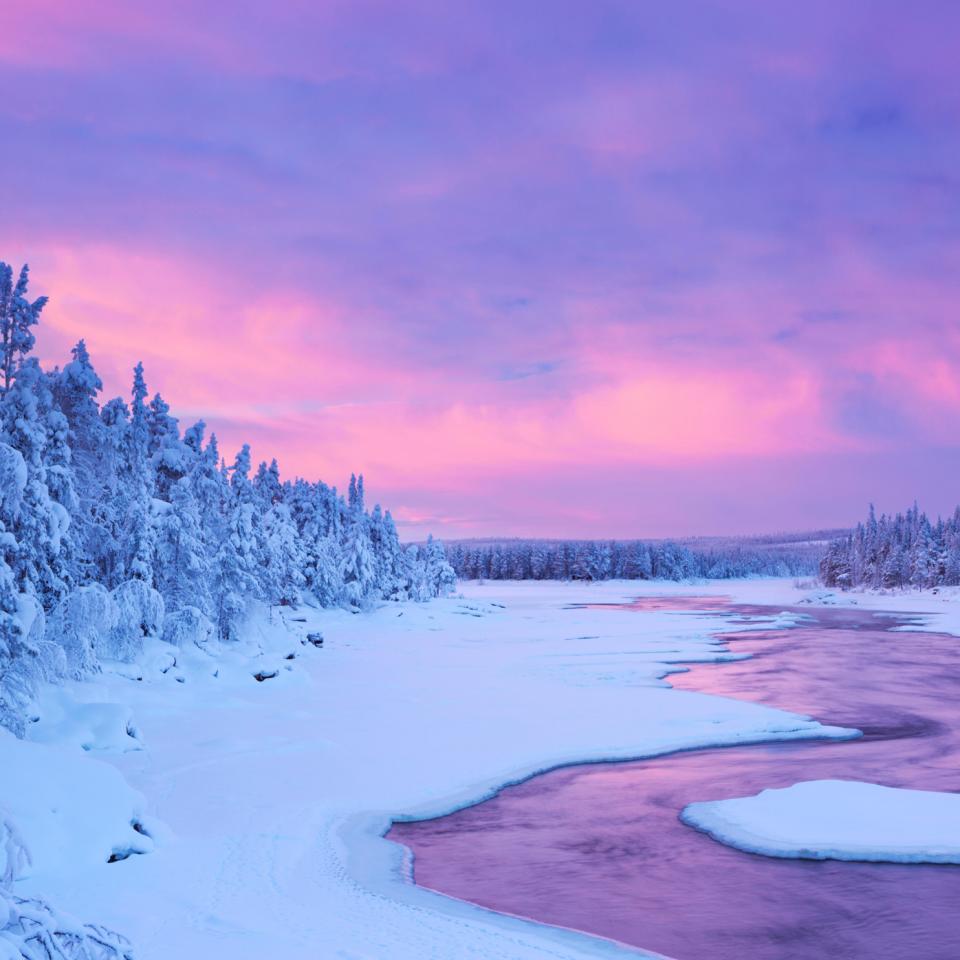 The province of Lapland is roughly all of Finland north of the Arctic Circle. It's a place of teeming lakes, wooded hills beneath a duvet of snow, and tap water purer than bottled. Reindeer heavily outnumber people and the temperature can hit -40°C.
I spent most of my week in the resort of Saariselkä – a cosy town where you can buy toboggans from a vending machine at the subtly named Santa's Hotel. Home was Holiday Club Hotel, a basic but comfortable affair with buffet breakfasts.
Donning my rented thermal suit, I attended my first cross-country skiing lesson. Despite the mercury registering -10°C, with snow collecting in my instructor Danila's goatee, I began to sweat 10 minutes into the lesson. By the second morning my group was happily circumnavigating the village. All this exercise meant I was well up for the hotel buffets, which involved a lot of reindeer, served as a ruby red carpaccio matched with sharp sweet lingonberries or in warming stews. Reindeer isn't gamey, as you might expect, but more delicate and beefy.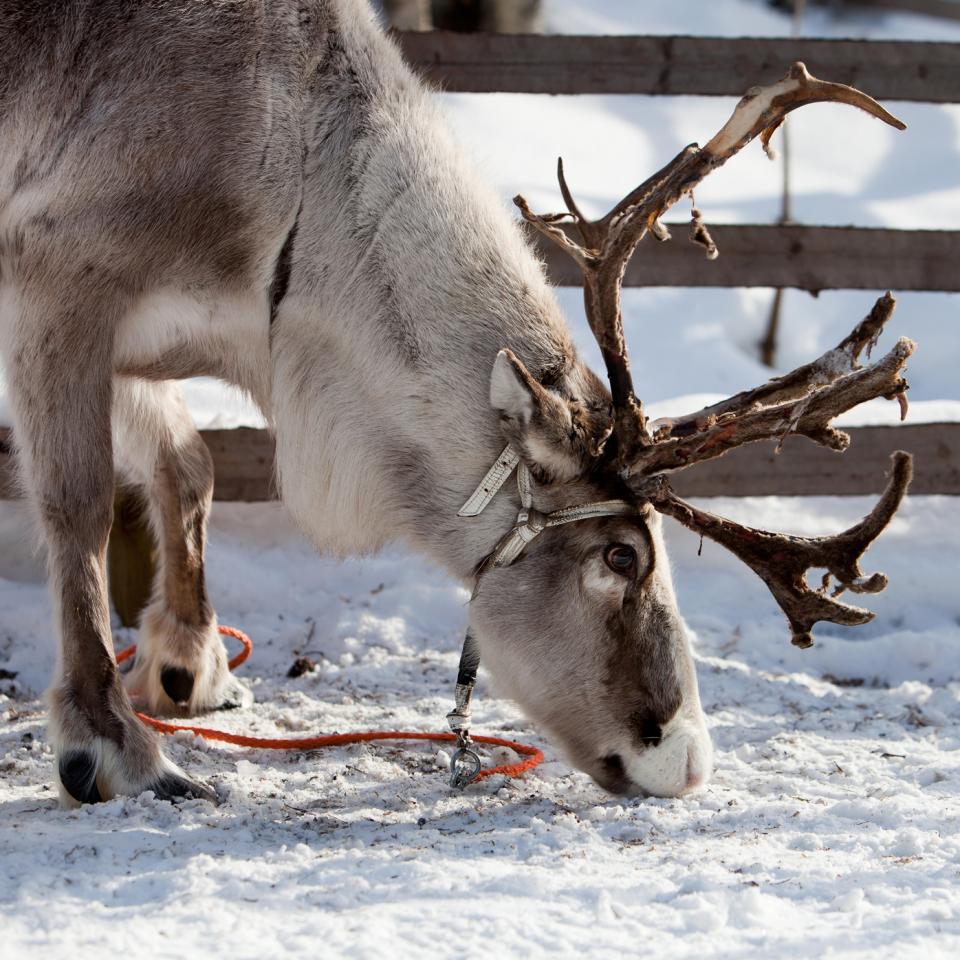 One day, I travelled an hour south to the Sami capital of Inari. Set on the south-west edge of Lake Inarijärvi, the country's third largest, I had a crash course in Sami history at the Sami Museum, Siida, before poking around local silverwear shops and dinner at Hotel Inari's Restaurant Aurora. I sampled delicious lake fish followed by apple pie served with juicy cloudberries.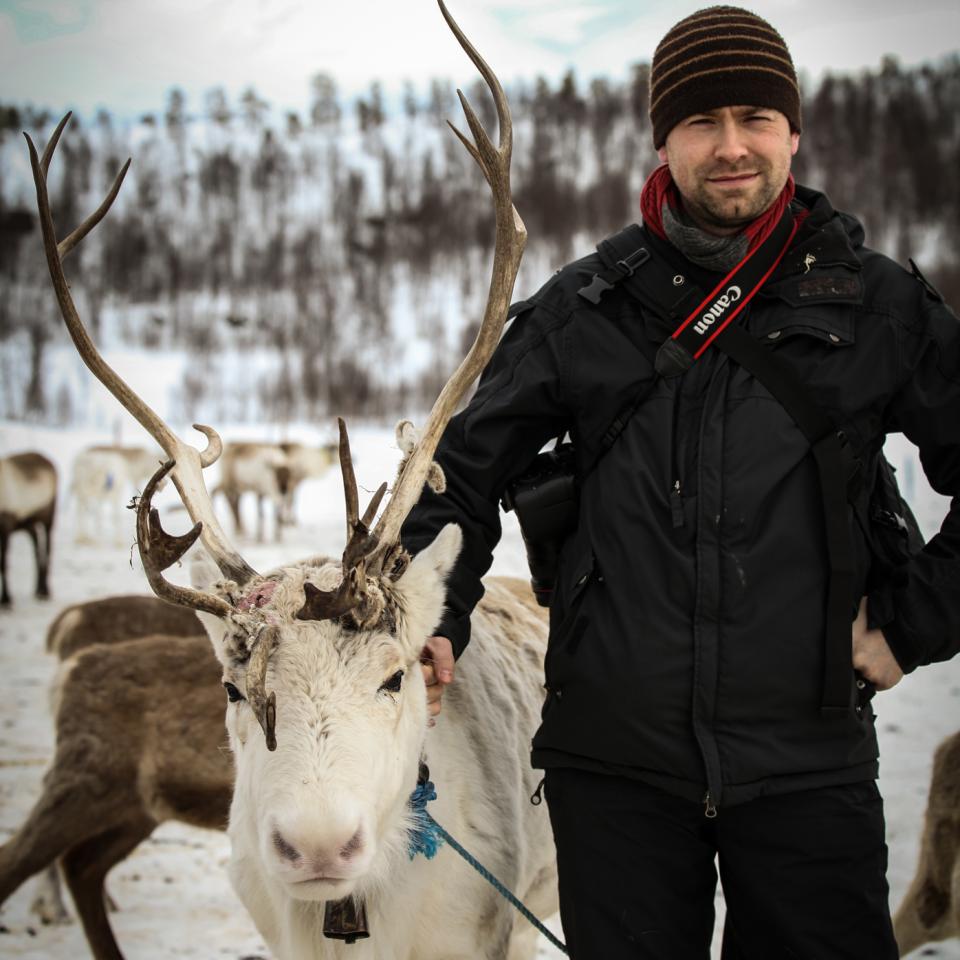 With Finland known as the 'land of a thousand lakes', it's not surprising there's so much good fish on the menus here. The smoked, meaty Arctic Char at Pirkon Pirtti, a restaurant back in Saariselkä was, for me, life-changing for someone who isn't a fish-lover.
I bid farewell to Saariselkä and moved half an hour south to the remote Muotka Wilderness Lodge. These two-person Aurora Cabins (complete with private saunas) let you gaze upon the night sky from your bed. I hardly slept the first night because there was so much to see.
While at Muotka, I also yahhed a team of yipping huskies, was pulled in a sledge by a reindeer and snowmobiled through the still forest searching for more Northern Lights. They were a no-show, but cradling a hot spiced apple drink in front of a bonfire was a compensation almost comparable.
Getting there
Inghams offers a Northern Lights Two-Centre Adventure, combining four nights at Holiday Club Hotel and three nights at Muotka Wilderness Lodge, including a variety of activities such as husky and reindeer safaris and snowmobiling. A four-day 'Learn to Cross Country Ski' package is pre-bookable. The trip runs every Sunday through the season (3 December 2017 – 3 March 2018).
About the author