Travel
Find peace at an Italian mountain retreat
Helena Lang heads to the Hotel Sassongher in the Alta Badia for great alpine food, spa treatments and a fleet of outdoor activities.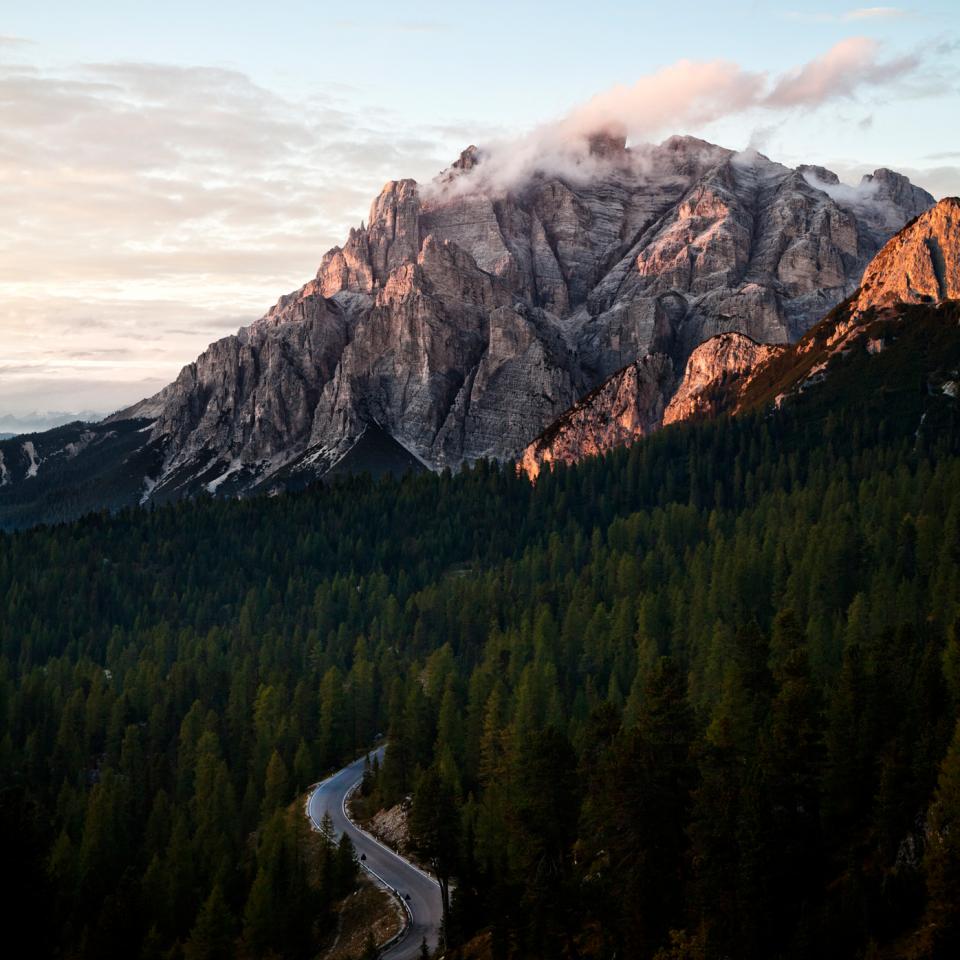 Hale and hearty. That's how I would feel if I lived in the little town of Corvara, nestled between two mountains in the Alta Badia region of northern Italy. Just spending a few days at the traditional family-run Hotel Sassongher late last summer brought out my inner Julie Andrews and I was up with the lark each day, eager to stride through meadows dotted with honey-coloured cattle and charming little shepherd's huts.
A skier's paradise in winter, the Hotel Sassongher, a former farmhouse, becomes the perfect short-break destination for outdoorsy summer pursuits from late spring to early autumn. It has a wellness centre with a Turkish bath, sauna and pool and a moodily lit bar where Saro, the charming barman, rustles up G&Ts garnished with juniper berries, orange and lemon zest.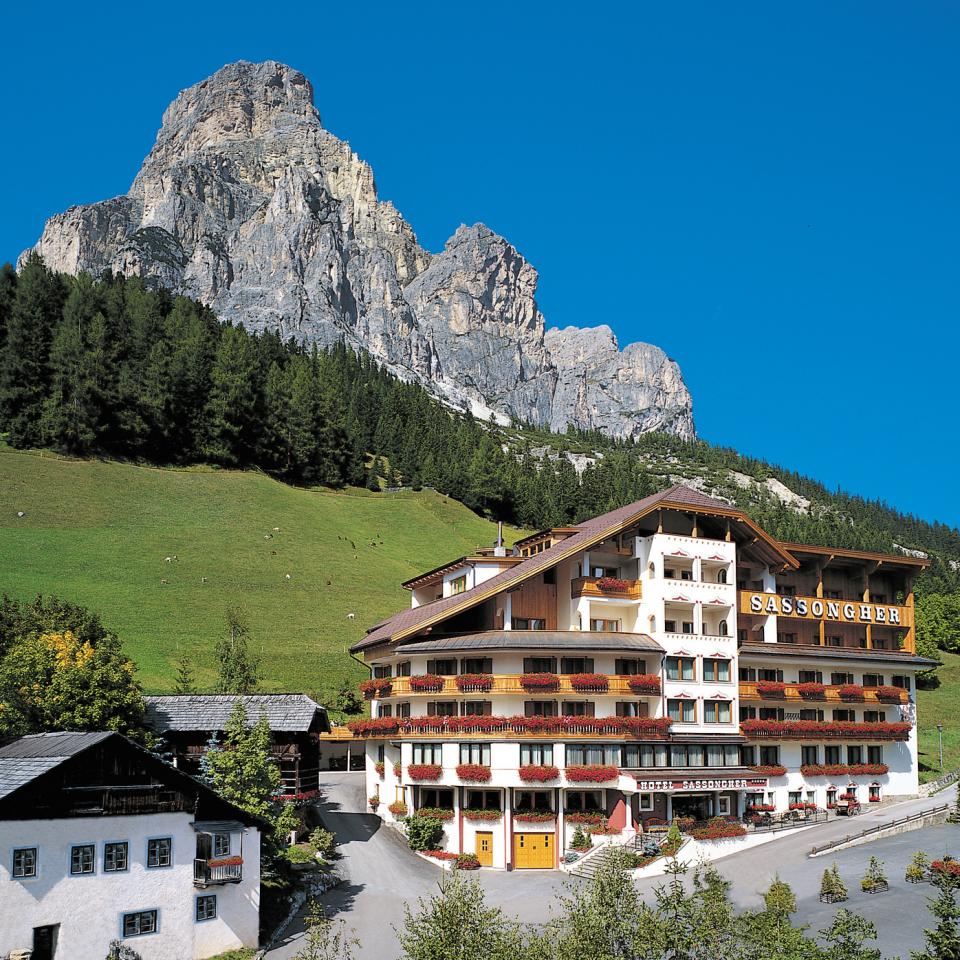 The hotel's restaurant is a quaint series of wood-panelled rooms, some of which date back to the 16th century. The menu is traditional and blends Italian classics, regional ingredients and alpine flavours. At dinner we browsed the cold buffet table for hors d'oeuvres, loading our plates with local hams and cheeses, before enjoying a spinach and ricotta pasta drizzled with sage butter. Main courses included calves' liver, Venetian style, with onions and grilled polenta. The dessert table was loaded with tarts and cheesecakes, gateaux and pastries, and the cheeseboard groaned with local creamy specialities.
Only 600 people live in Corvara. In peak ski season this can swell to thousands, but during the summer months there is just a smattering of tourists, and it all feels much more relaxed. This is when the locals get out to enjoy the landscape – we joined several on a five-mile hike to the beautiful Pisciadu waterfalls before lunch at Rifugio Edelweiss Hutte. This alpine stop-off was as postcard pretty as it sounds, and we spent a sunny afternoon on the terrace sampling steak tartare with truffle oil, a huge cauldron of paccheri pasta with veal ragu and home-brewed pine grappa.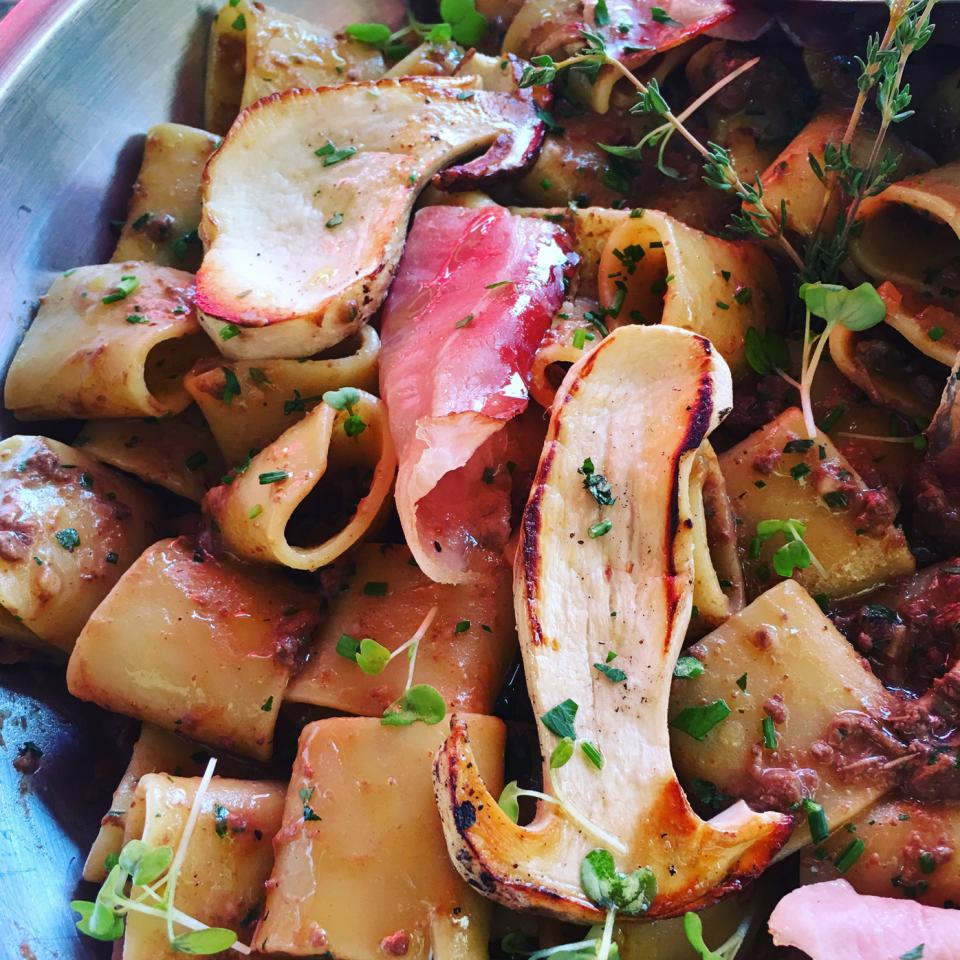 Another day we took a ski lift higher into the mountains to enjoy more epic views and a stop-off for the local's favourite Hugo cocktail, a blend of Prosecco, elderflower and mint, before lunch at La Veranda restaurant, one of the many rifugio shepherd's huts, now used by skiers. During summer the rifugio take part
in a gourmet festival called Peaks of Gastronomy, offering the chance to enjoy Michelin-star dishes at special prices. We tucked into radicchio salad and gourmet burgers as paragliders leapt off the edge of the mountain in front of us like giant birds of prey.
Should you need to take the weight off your feet it's easy to hire an electric bike which makes the mountain trails easier, and one essential is a good camera, as around every corner are some of the most staggering views in Europe. Tall leggy pines; dramatic rocks with sheer drops to meadows below; little hotels and restaurants with their bright window boxes. This part of Italy is a feast for the eyes, as well as the tummy.
About the author