Travel
Where to eat and drink in Copenhagen
Copenhagen is a city that takes its food seriously. All those Noughties food obsessions – sustainability, locally sourced, organic, GM free – crop up endlessly on menus, and eating out isn't cheap (think London prices with small knobs on). However, it's always a pleasurable experience – the Danes are naturally welcoming and want you to have a good time. Here are my top tips for where to go and what to choose.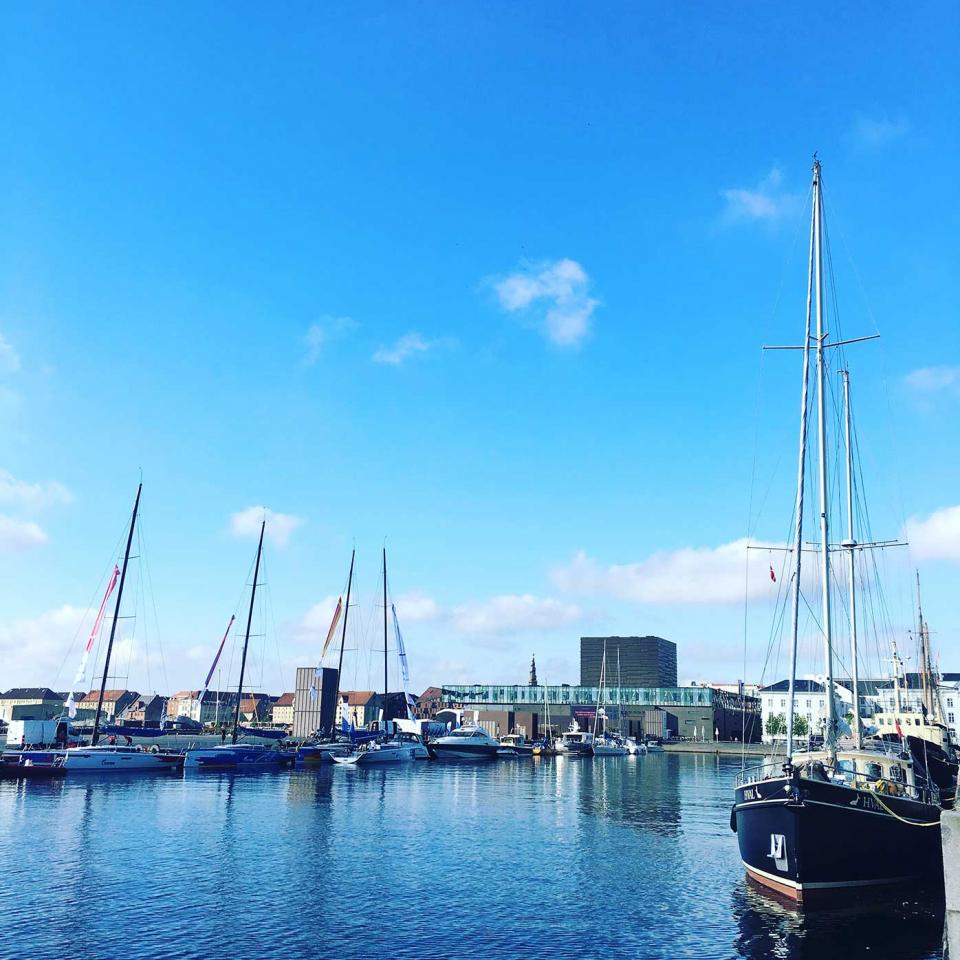 Manfreds is a friendly, funky local restaurant in the trendy Norrebro district. Great veggie-focused food is a speciality, as is raw meat! Sip a glass of good organic wine while perusing the menu from the ex-Noma team – opt for the set menu, which delivers four small plates of their highly prized signature dishes, or go a la carte.
For a very special evening, book a table at Mielcke & Hurtigkarl, beautifully set in the orangery in the city's botanical gardens. The evening will be expensive but totally memorable. It's important to note there is no menu; you just tell them what you hate in advance, then they serve you course after teeny-tiny course of culinary perfection.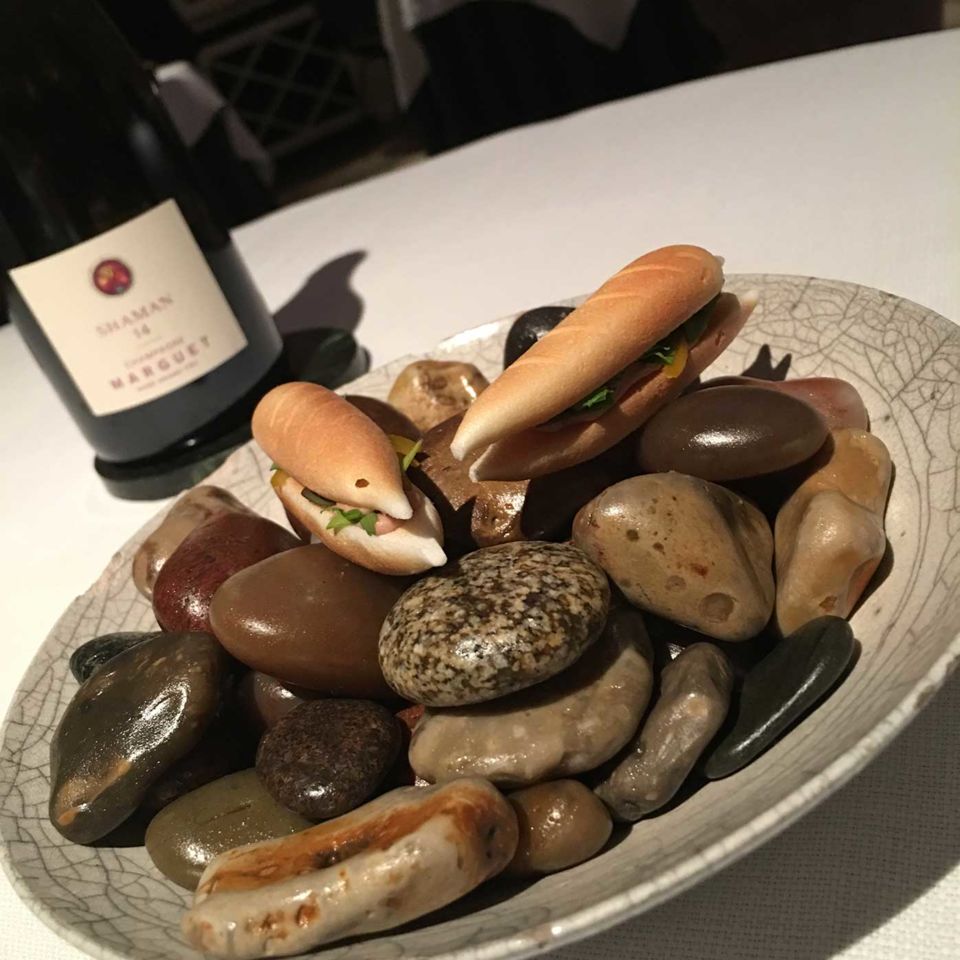 Mini meringue baguettes with foie gras at Mielcke and Hurtigkarl
A must-visit is the Meatpacking District, where trendy cocktail bars, funky restaurants and cool street-food vans rub shoulders with Asian grocers. Spend an evening restaurant-hopping, trying different courses in different venues.
The Radisson Royal Hotel is an Arne Jacobsen-designed mid-century temple of style, and glamour comes first at the cocktail bar here. Try to time your visit with a (pre-booked) tour of Room 606, Jacobsen's very own suite, still in its original style.
You can't visit Copenhagen without indulging in a Danish sandwich, and locals swear the best are served at Lumskebugten, where they have been putting delicious slivers of fish on the tastiest rye bread since 1854. If it's sunny, sit outside near the water and experience this proper Copenhagen ritual. Do try the smoked herring.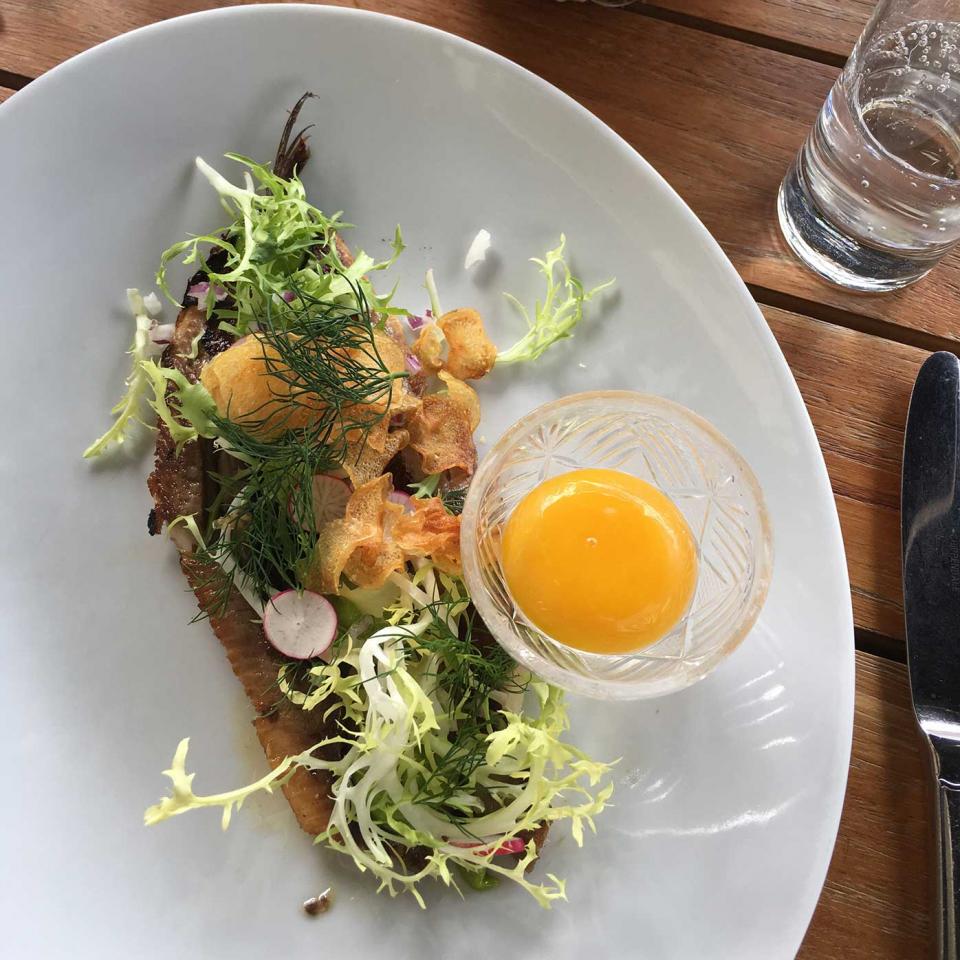 Smoked herring sandwich at Lumskebugten
HM800 Fisk is a very informal fish restaurant on a boat right in the centre of the city. It's where the city's workers go on a Friday night for supper.
The Bridge Street Kitchen, a new concept in street food, is a series of permanent covered food stalls serving everything from gourmet hotdogs to Vietnamese pho.
The Corner at 108, new from the Noma crew, is a restaurant with a classy bar-cum-café next door. Order breakfast, or stop for coffee and a pastry.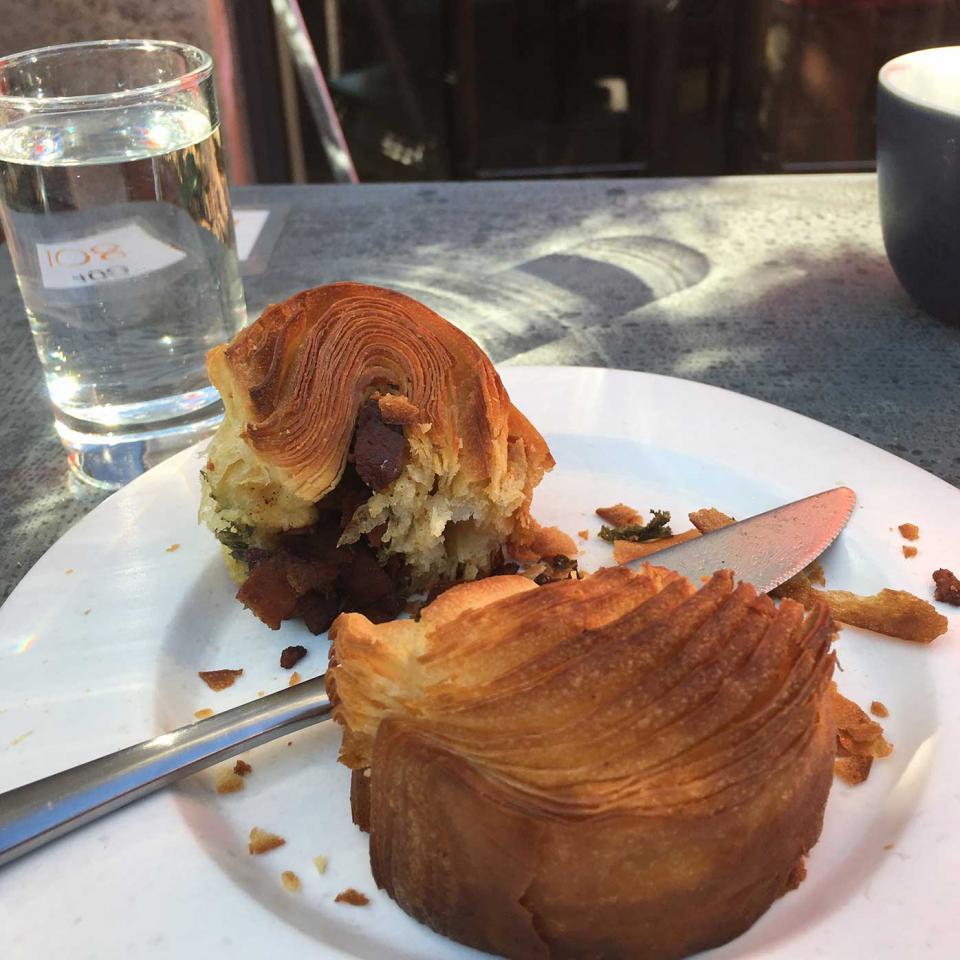 Bacon roll at The Corner at 108
Cake-lovers should seek out the clusters of wonderful contemporary bakeries on cobbled street corners. Sankt Peders Bageri is famous for its sweet, sticky cinnamon rolls while, at Brod, cool Copenhageners stock up on plump loaves of sourdough and rye, and Leckerbaer sells the prettiest pastries in the coolest flavour combinations, including liquorice and cherry, and peach with cardamom. Yum.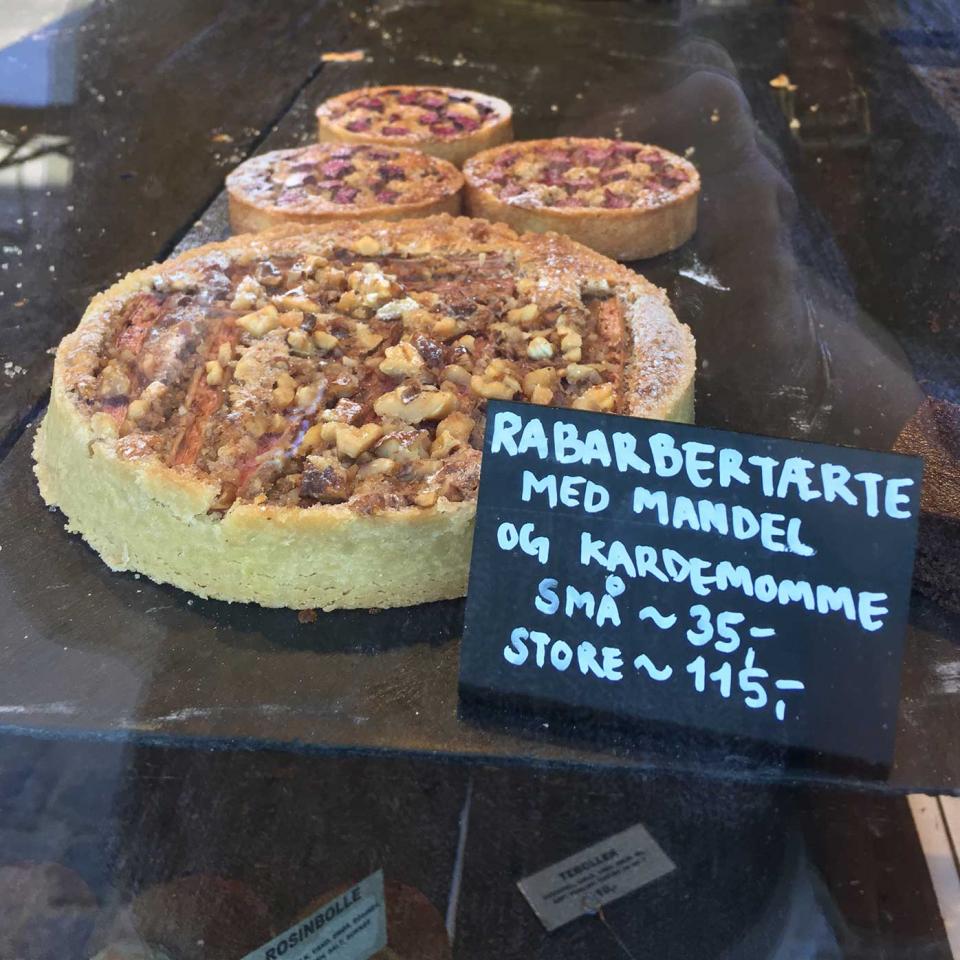 Tarts at Sankt Peders Bageri
About the author