Travel
Staycation: The De Vere Cotswold Water Park Hotel
A 10-minute drive from Cirencester, this lakeside resort is teeming with waterfowl and wildlife and heaving with activities for families and foodies. Sarah Maber, husband Rufus and children Martha and Seth checked in – along with Maggie the dog.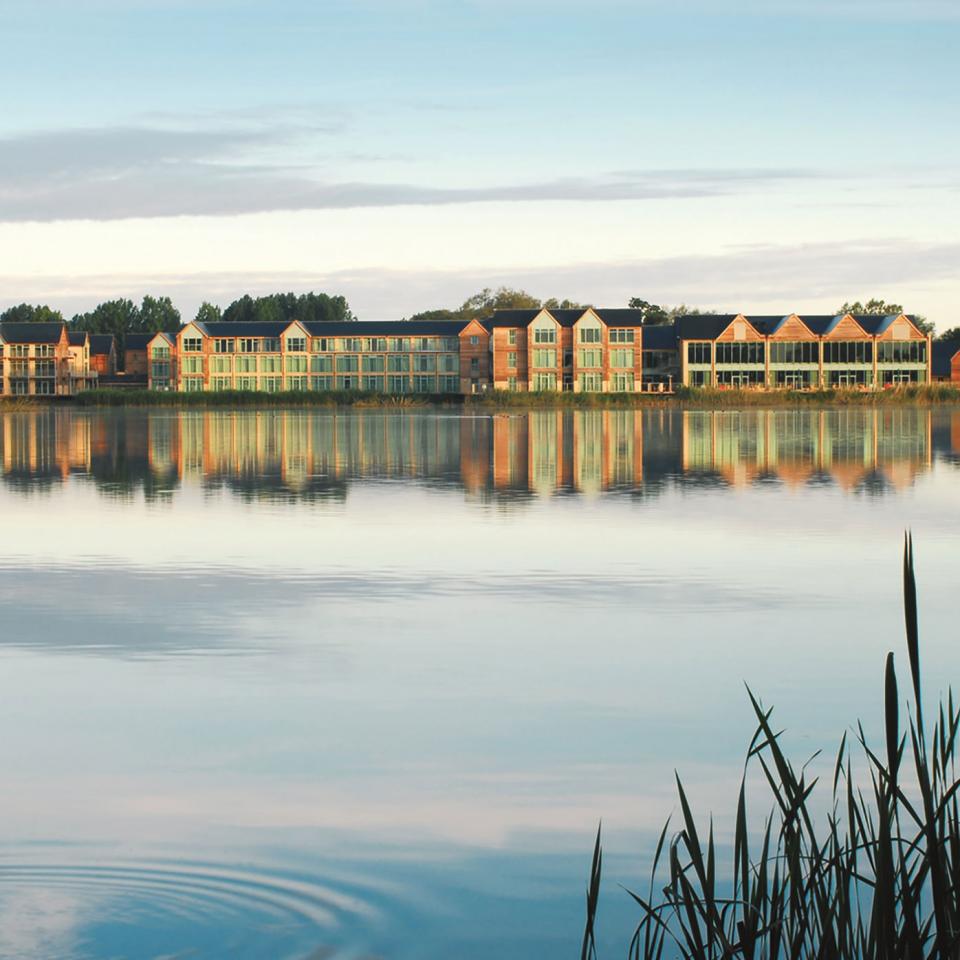 'The kids are asleep, Maggie has been tucked up in her specially supplied dog bed and I'm just dropping off next to Rufus when suddenly... bumph! – four stone of furry warmth lands between us. This may be a dog-friendly apartment, but Maggie has separation anxiety, and has eschewed her cosy basket in favour of the familiar smells of home.
We arrived at our sleek ground-floor pad – just yards from the shore of one of 150 lakes – to squeals of delight from the children at their welcome packs and yelps from Maggie, who found the pile of treats and toys waiting for her. On day one, we take advantage of the 40 square miles of lakes and waterside trails and hire bikes from go-by-cycle.co.uk. Afterwards, we head back to the hotel to debate whether to have pizzas in the lounge bar, modern seasonal dishes in the smart brasserie, or British classics in the Old Boathouse.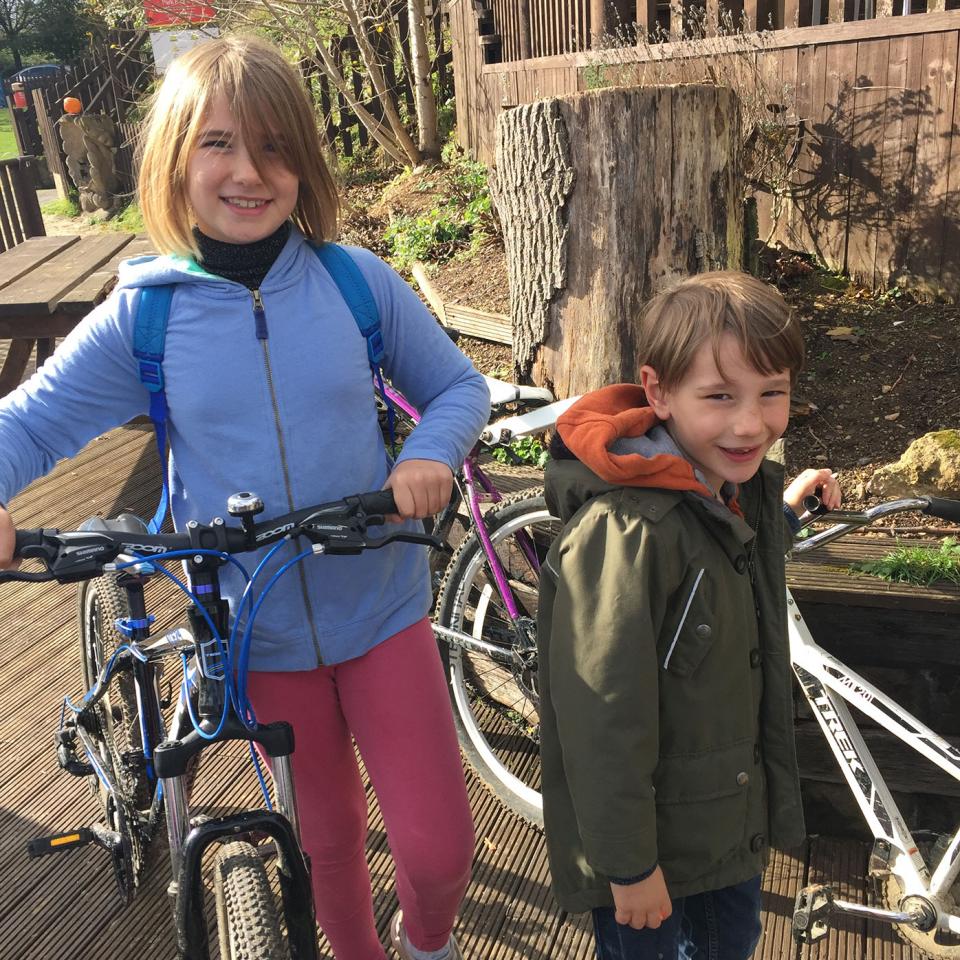 We opt for the informal atmosphere of the latter, and children and dog are made welcome by attentive staff.
Rufus orders the soft-boiled Scotch egg to start, followed by an excellent dry-aged sirloin steak; I have a beetroot and goats' cheese salad, then a haddock fishcake. The children's menu was great, too – pasta, roast chicken, sausages or stir-fry, with banana split or ice-cream sundae for pud.
Best of all, though, is the spa, which admits children at set times throughout the week. The Jacuzzi emits such strong bubbles that our swimming costumes grow to Michelin-man proportions! Rufus raves about his massage, and I enjoy reading by the pool while he entertains the kids in the water.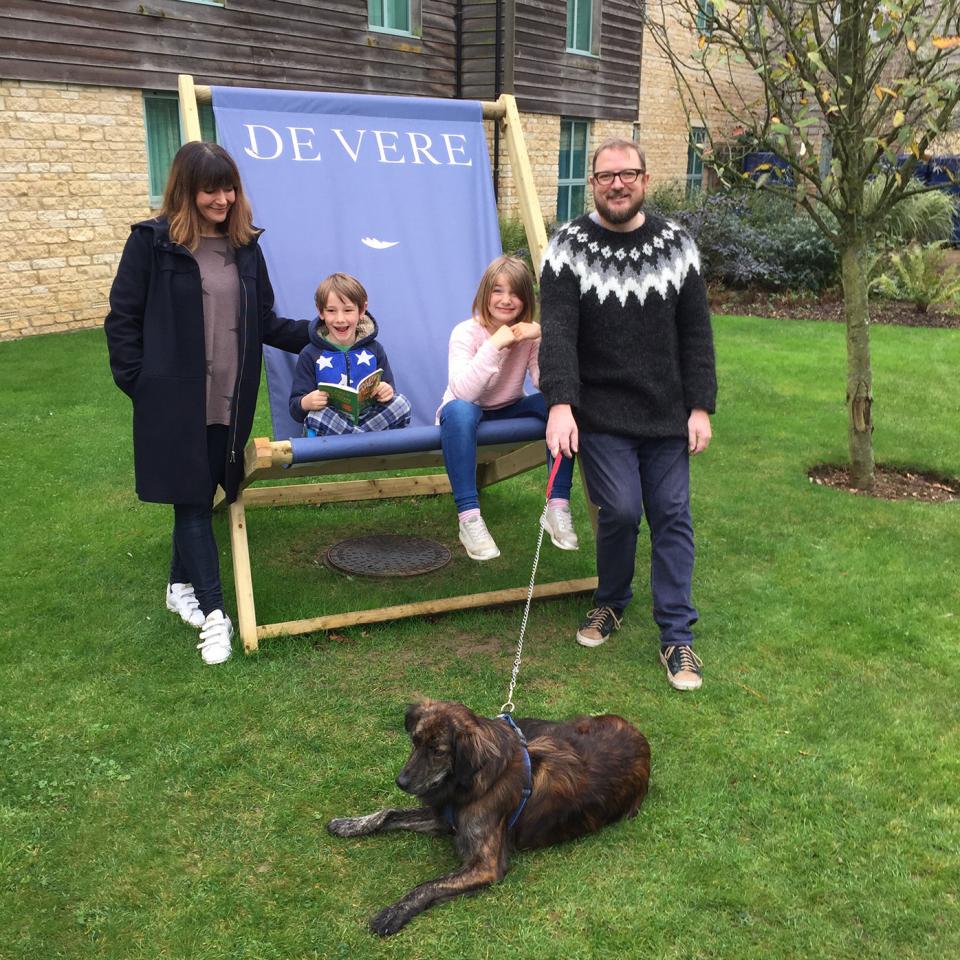 Unspoilt villages and historic Cotswold towns are on our doorstep but, for us, the comfort and ease of the hotel and spa are unbeatable. The dog seems to agree – she's so pleased to get back to the apartment after our epic cycle ride that she even flops in her bed for 15 minutes... before migrating to our room and, once again, refusing to move.'
Room-only prices from £79; phcompany.com/ de-vere.
About the author