Travel
Staycation: Glebe House, Colyton, East Devon
by Nicola Smith
The sitting room at Glebe House
Nicola Smith travels into deepest Devon to enjoy a country house party vibe in a Georgian former vicarage, now reimagined as an 'agriturismo', where a regularly changing fixed menu is rooted in a growing bounty of homegrown ingredients and produce sourced from neighbouring farmers…
Where is it?
Glebe House is in East Devon, nestled in rolling countryside with a remote and rural feel, yet not too far from the A30.
What's the accommodation like? 
There are five boldly styled individual rooms – from cosy to large, each evoking the arts and crafts movement with antiques and statement furniture, not to mention a wealth of art – plus a self-contained (dog-friendly) annexe.
One of the five bedrooms
What did you eat and drink?
We tucked into succulent homemade chicken pie, teased with tarragon and fennel, accompanied by crusty roast potatoes and green salad, and washed down with a crisp, dry Austrian white wine, the Funkstille Grüner Veltliner. Dessert was chef-owner Hugo's zingy lemon tart, complete with beautifully crusty pastry and dressed with whipped cream.
What is there to do?
A wealth of walks awaits, as well as an on-site swimming pool and tennis court, not to mention resident pigs and an artisan charcuterie and bakery in the grounds… For less clement days there is an array of books and board games.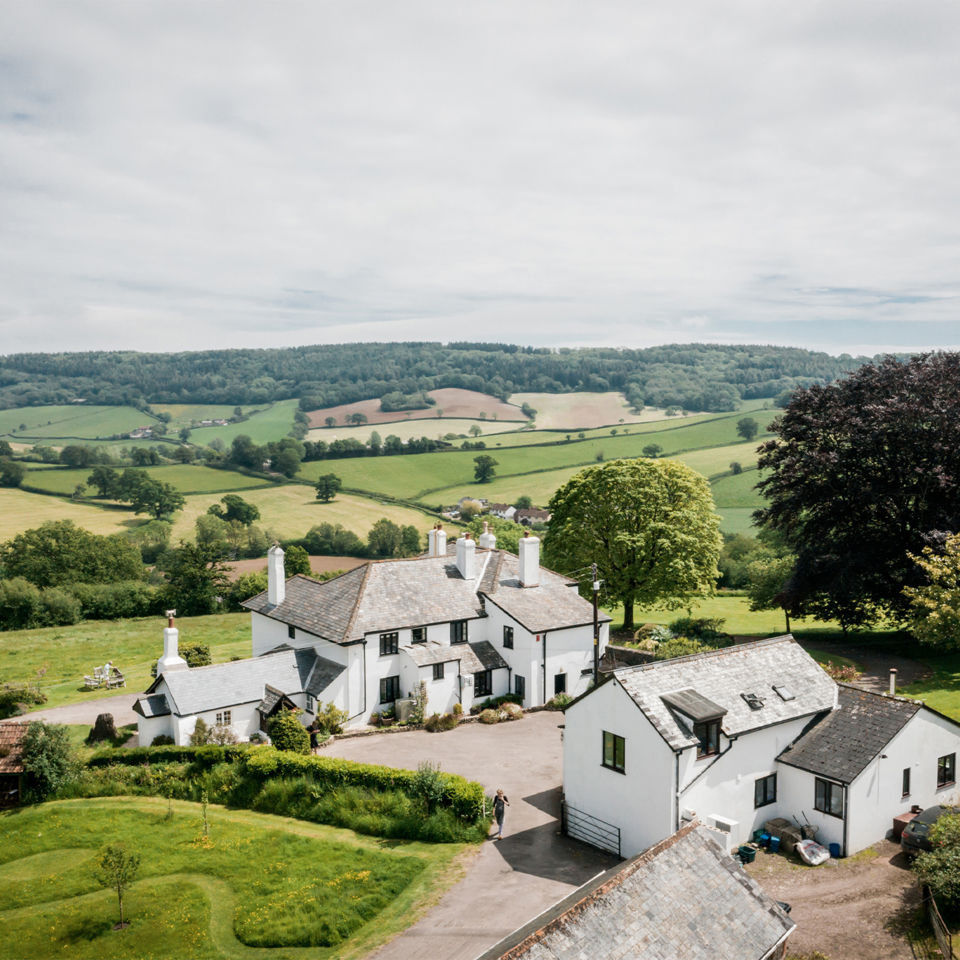 Glebe House's grounds
What do I need to pack?
Tennis racket, swimming costume, wellington boots, walking shoes.
Lasting memory
The vibe. Run by couple Olive and Hugo, Glebe House is like being at a country house party, with its relaxed welcome, long wooden dining tables, a drawing room made for sprawling and chatting over tea (and gooey chocolate cookies) or a tipple, chilled background music, and an atmosphere which quite simply defies you to be anti-social. Even the couple with the young baby were embraced into the fold!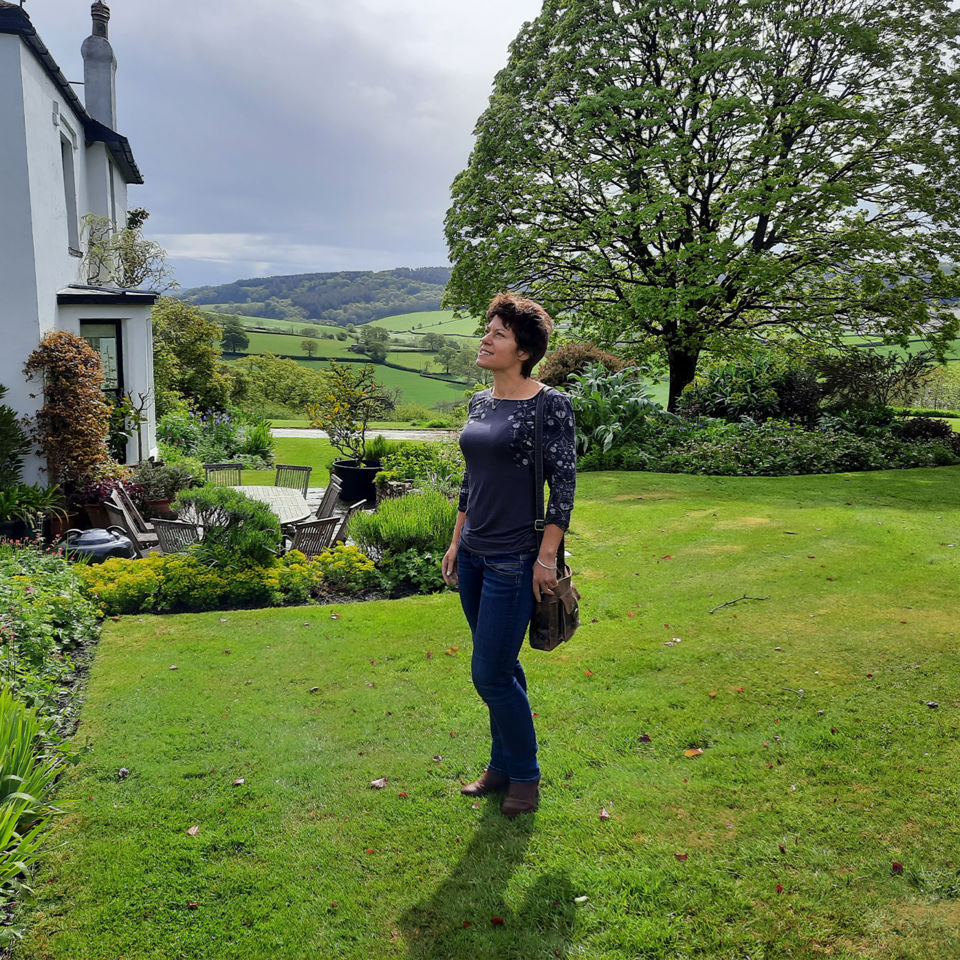 Nicola surveying Glebe House
Sainsbury's magazine insider tip
Chill out and go with the flow. Glebe House is all about relaxing. Service might not be ruthlessly efficient, but some things are worth waiting for.
How to book
Glebe House has six rooms (five plus a self-contained annexe). Prices start from £129 per night for double occupancy (including a farmhouse breakfast). Dinner costs £48 per head for residents and non-residents alike. (Sunday lunch is £35 per head).
To book, visit glebehousedevon.co.uk or call 01404 871276.
Don`t miss

---