Travel
Staycation: Cruising around the British Isles
by Mitzie Johnson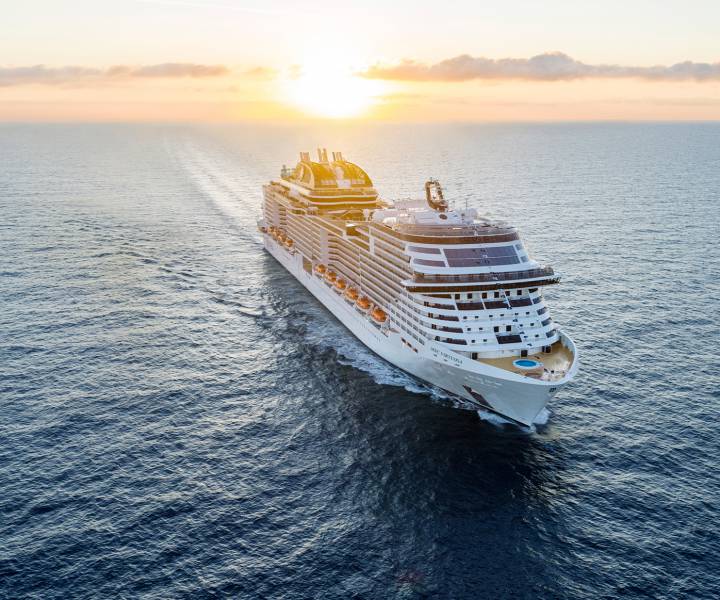 Image: MSC Virtuosa Cruise
The British Isles might not be the first place you'd think of taking a cruise, but Mitzie Johnson discovers a trip on the MSC Virtuosa from Southampton to Belfast is brilliant fun
Where is it?
We boarded the ship at Southampton and sailed overnight to Portland, where, if you wanted, you could take an excursion to Cerne Abbas Giant or take a coach trip along the Jurassic coast, but as the sun was shining we decided to make the most of the ship by sunbathing on deck, swimming in the pools and sipping cocktails. The following morning, we woke up in the Mersey, looking at Liverpool's famous Liverbird building, and stayed in the city for two nights (the original plan was one night – the next stop being Greenock, but Scottish restrictions meant the ship was not allowed to dock). Many passengers did a walking tour of Liverpool or took a coach trip to Chester, but as its familiar territory for us we stayed put – why get on a coach when there's sunbathing to do? Our final stop was Belfast – with a sightseeing tour of the city and a drive along the Ards Peninsula before sailing back to Southampton.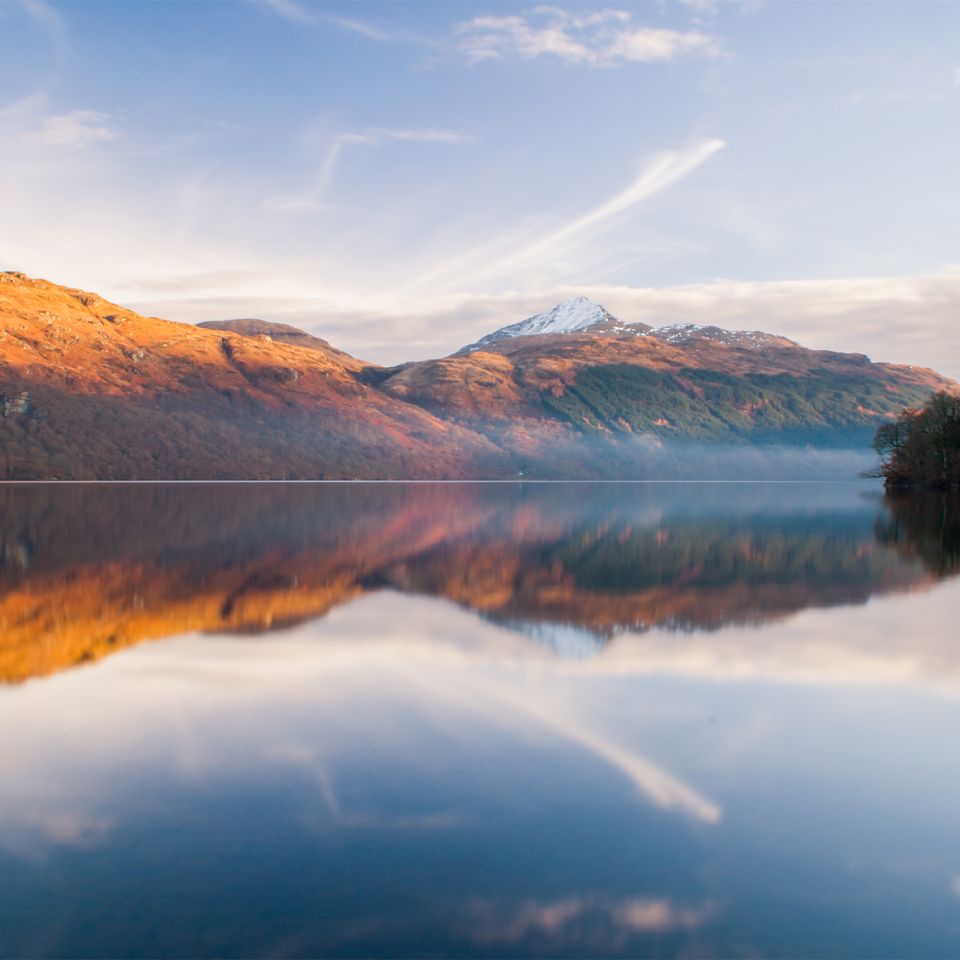 Image: Getty
What's the accommodation like? 
Brand new, shiny and so glamorous! At the centre of the ship is a stunning atrium, where glittering Swarovski crystal staircases lead you to the restaurants, champagne bars, casino and theatres, and there's an amazing promenade of shops and cafes, covered by a domed ceiling with ever-changing LED light shows. Our balcony cabin was small but perfectly designed, with a super cosy bed and essential kettle for our morning cuppa.
What did you eat and drink?
We couldn't fault the food on board; everything was cooked to perfection, and there's so much choice from the excellent all-day buffet to the main restaurants, which offer three different courses every night.
We paid extra for three special dining experiences and were entertained at the Kaito Teppanyaki restaurant by a very amusing and skilled chef, tossing knives in the air as he cooked our salmon, prawns and steak in front of us on the hotplate. Next up was the Indochine restaurant, where a mouth-watering selection of Vietnamese paper rolls, the crispiest freshly cooked squid, and blackened fish were all so delicately flavoured and fragrant. We saved the Butcher's Cut – and a filet mignon steak – for our last night.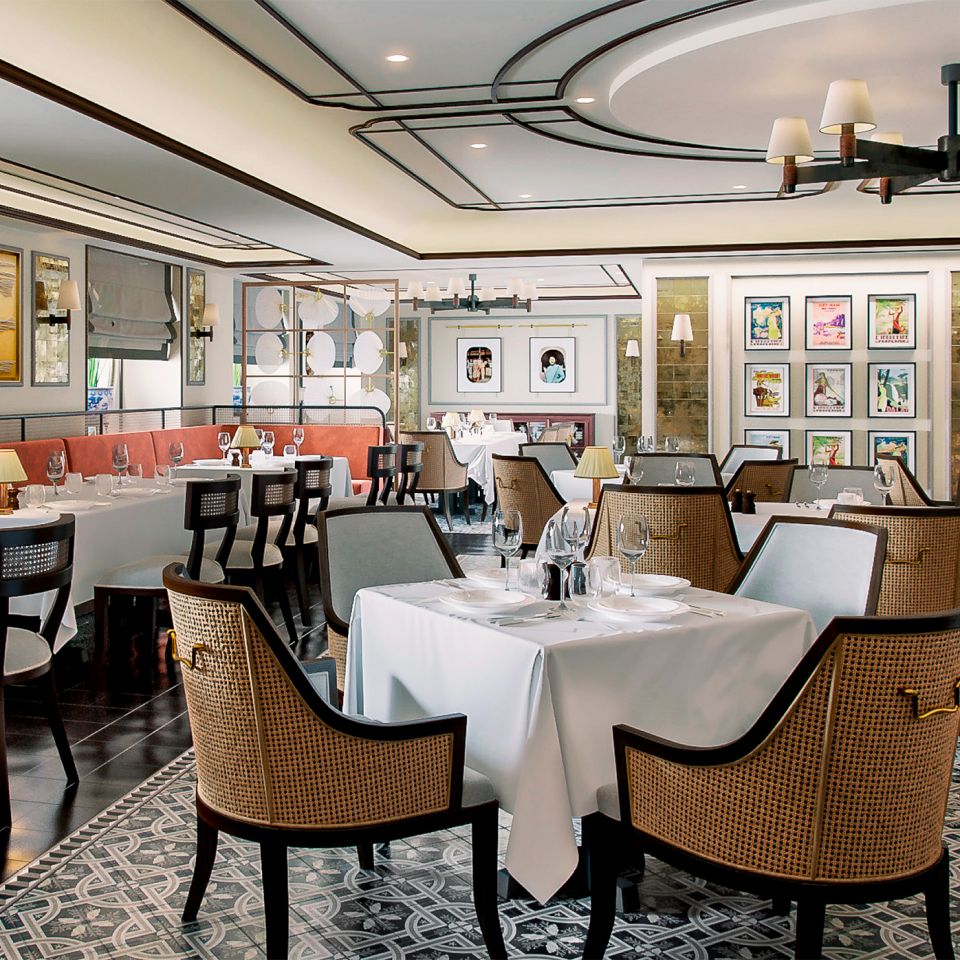 Image: MSC Indochine restaurant
What is there to do?
We had such amazing weather, and we soaked up the sun on loungers around the main pool, joining in the trivia quizzes and outdoor games. When it rained, we gathered in the warm tropical indoor pool, which has a sliding roof, and there's plenty of hot whirlpools to soak in – even in the rain. I was rather relieved to think that we didn't have children to take on the huge waterslides on the top deck, but the waterpark looked great fun, and there's a Lego club for the kids too. For those who want to make sure they don't pile on the pounds, there's a gym, aerobics and dance classes to join, as well as a walking and running track on deck. In the evenings, we enjoyed sitting in the sky lounge, chatting to other guests over a cocktail, along with the slick daily shows. Wherever you go on the ship, there seems to be a singer or a piano playing, and there's the casino for those who like a flutter.
What do I need to pack?
The joy of being on a cruise ship is the chance to glam up and take a few posh frocks for the smart dinners, but it's not essential here. You'll need swimwear and sun cream, as well as woolly jumpers and a windproof coat to cope with every type of British weather!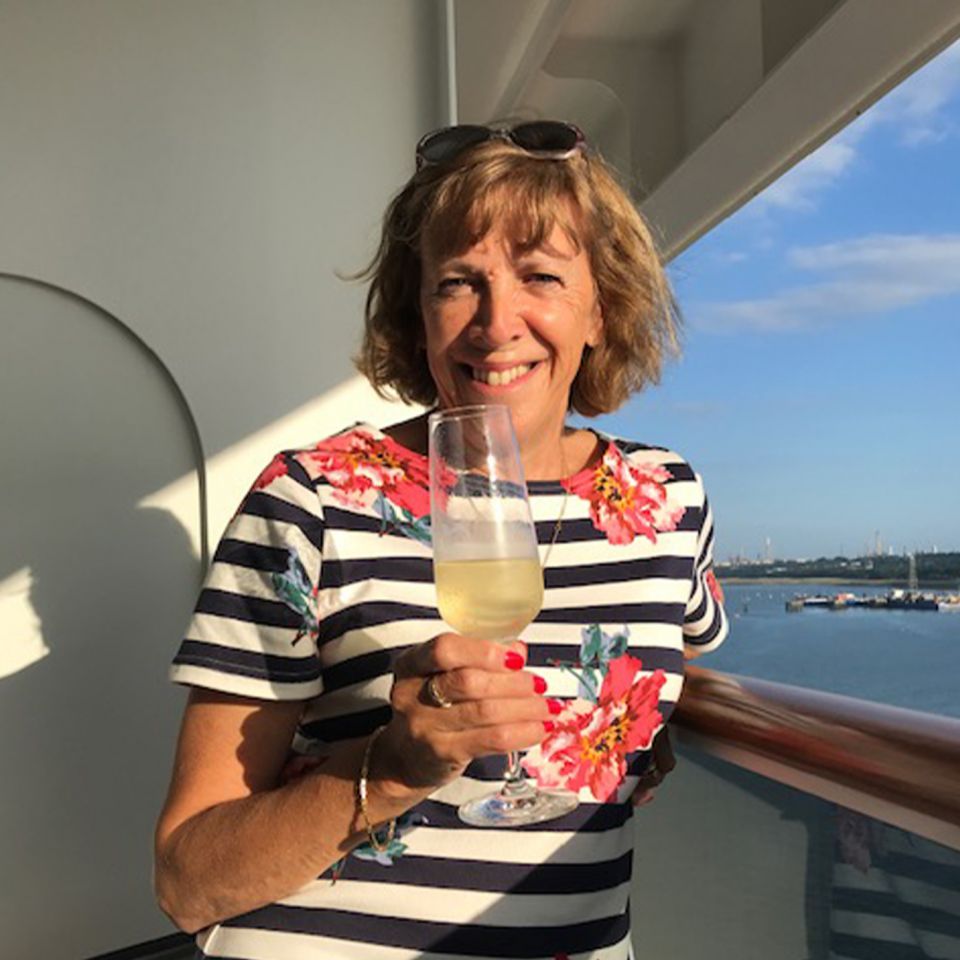 Mitzie enjoying the sun
Lasting memory?
The whole thing. This was a week of total relaxation – we were rocked to sleep every night, didn't lift a finger, were so well fed, chatted to lots of passengers, enjoyed a glittering show, and it was a pleasure to be away for a carefree week.
Sainsbury's magazine insider tip
Take a small pair of binoculars so you can look more closely at the bird life, shoreline and other passing ships. Make sure to buy a drinks package, as you will be unable to resist the cocktails!
How to book
MSC Virtuosa returns to the UK for summer 2022 offering a range of stunning itineraries, including a 3-night sailing to Rotterdam, with prices starting from £299, and seven nights exploring the Norwegian Fjords, with prices starting from £869. For more information, visit msccruises.co.uk.
Don`t miss

---