Food
Why do we love fish and chips so much?
by Sarah Alcock
We Brits have had a love affair with fish and chips for well over a century now. It's uncertain exactly when the first fish and chip shop opened, but it's said to be during Victorian times.
For most of us, fish and chips conjure up sweet memories of sitting by the seafront with a soggy parcel or popping to the chippy on a Friday night when you can't be bothered to cook. Let's face it, is there anything better than moist white fish coated in crispy batter served with hot chips doused in lots of salt and vinegar? That's a 'no'.
To celebrate National Fish and Chip Day (3 June), here are some of the Sainsbury's magazine team's favourite chippies:
• Tucked away on a housing estate in South Croydon, McDermott's Fish And Chips is not to be sniffed at, it's 'delish', according to freelance designer Sean.
• Digital and content editor Lisa loves Suttons And Sons Fish And Chips in Stoke Newington. She says. 'While you're there, get some Maldon oysters, too!'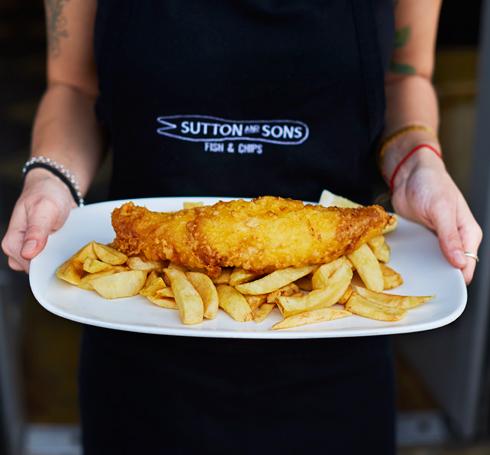 • Rockfish, Dartmouth (branches are also in Brixham, Torquay and Plymouth) serves, 'Five-star fish and chips in gorgeous surroundings!' says editor-in-chief Helena.
• Art director Angela says, 'The batter at Harbourside Fish And Chips in Plymouth is so light it's almost tempura-like, and the chunky chips are heaven, the perfect size to hold the lashings of salt and vinegar.'
• Graveleys of Harrogate is digital content and social media editor Sarah's top pick. 'They do JUMBO sized cod and chips. And the take away portions are even bigger!' she says.
• Acting food director Mitzie loves Hook in Camden. 'This is not your average fish and chip shop – they use interesting fish, intensely flavoured batters and crumb coatings, pimped up sides and spicy chips, a real feast!' she says.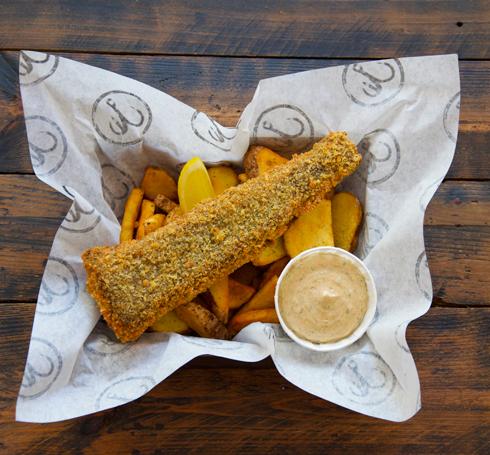 • Acting food editor Tamsin loves the super-crisp fish and chips at The Beach Cafe on Southwold Pier. She says, 'Eat in the diner-style cafe or take away to enjoy on the beach wall, then enjoy a stroll down the traditional pier. Mind the seagulls!'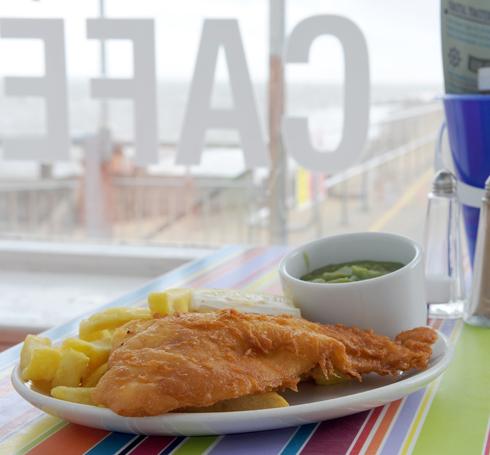 Of course, you can always make your own fish and chips at home. Try these great recipes: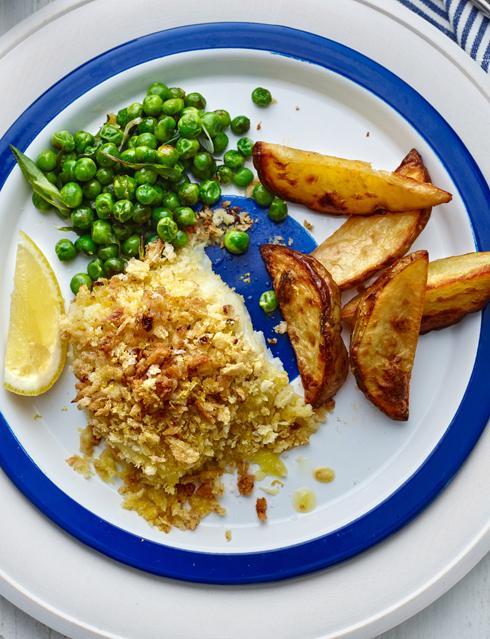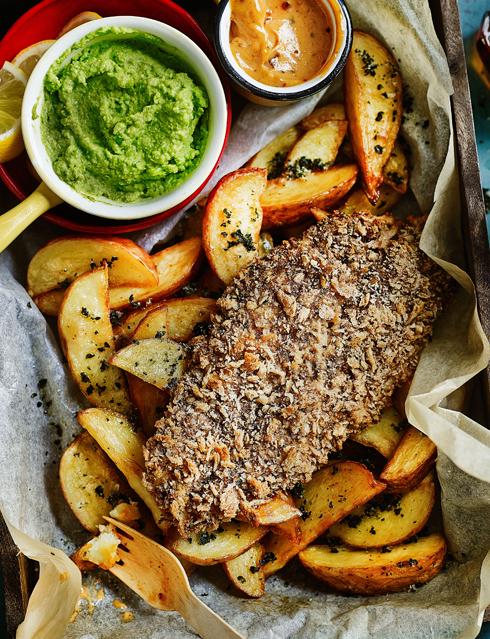 Don`t miss

---