Food
Taking Orders: Korean Thanksgiving menu at Jinjuu
by Tivina Elliott-James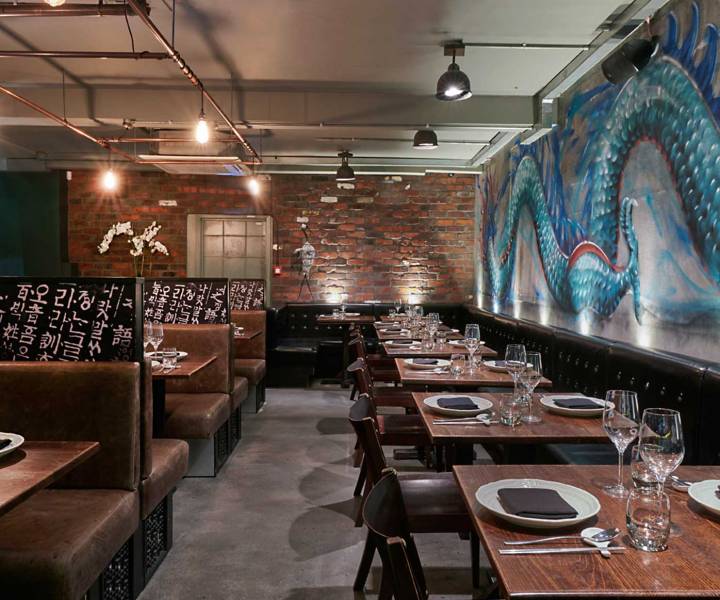 Jinjuu
We try the special Thanksgiving feasting menu at Soho's Jinjuu...
Where is it?
Slap-bang in London's buzzing Soho, Jinjuu is in the thick of the capital's nightlife and dining scene.
What's all the fuss about?
Chef and owner Judy Joo has combined her love of traditional Korean home cooking with her classic French culinary training to create a restaurant that is true to its roots and modern in its thinking.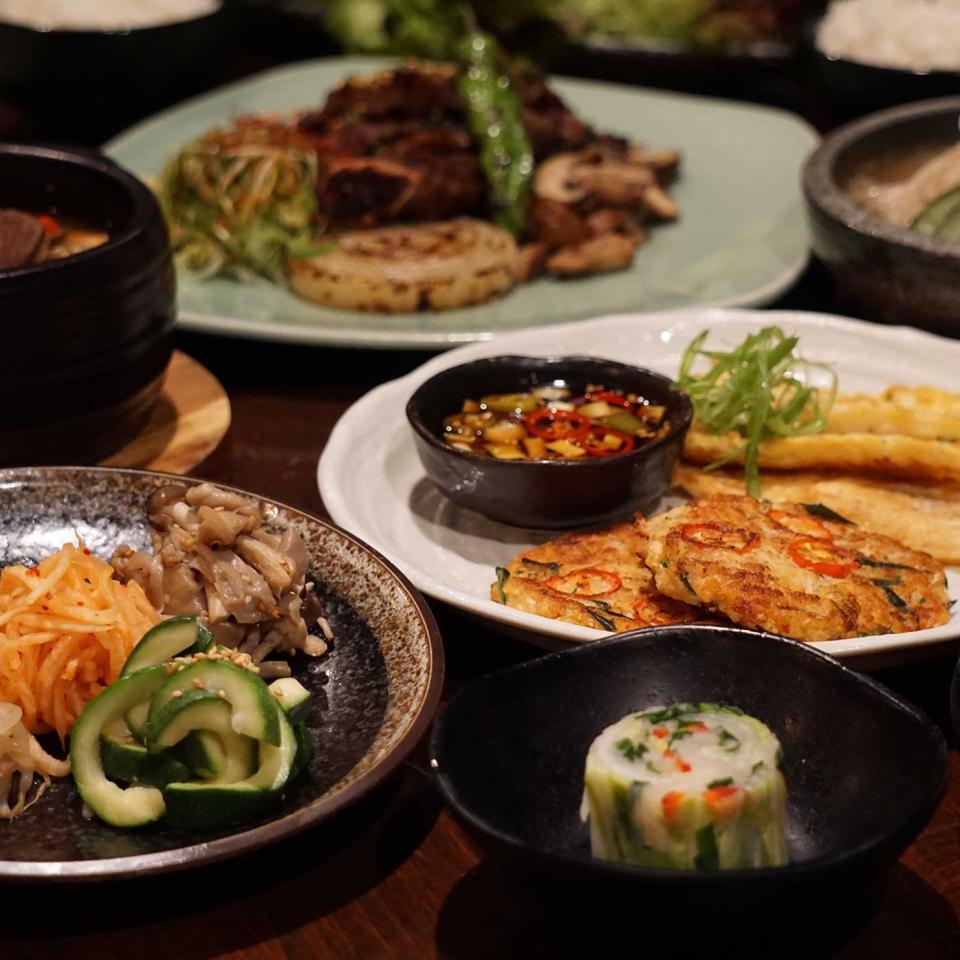 The Thanksgiving feast
What's the place like?
The low-lit ground-floor bar and dining room is cool and fun while, downstairs, an open kitchen is a buzzy place to catch up with friends. I also enjoyed the playful K-pop playing in the bathroom.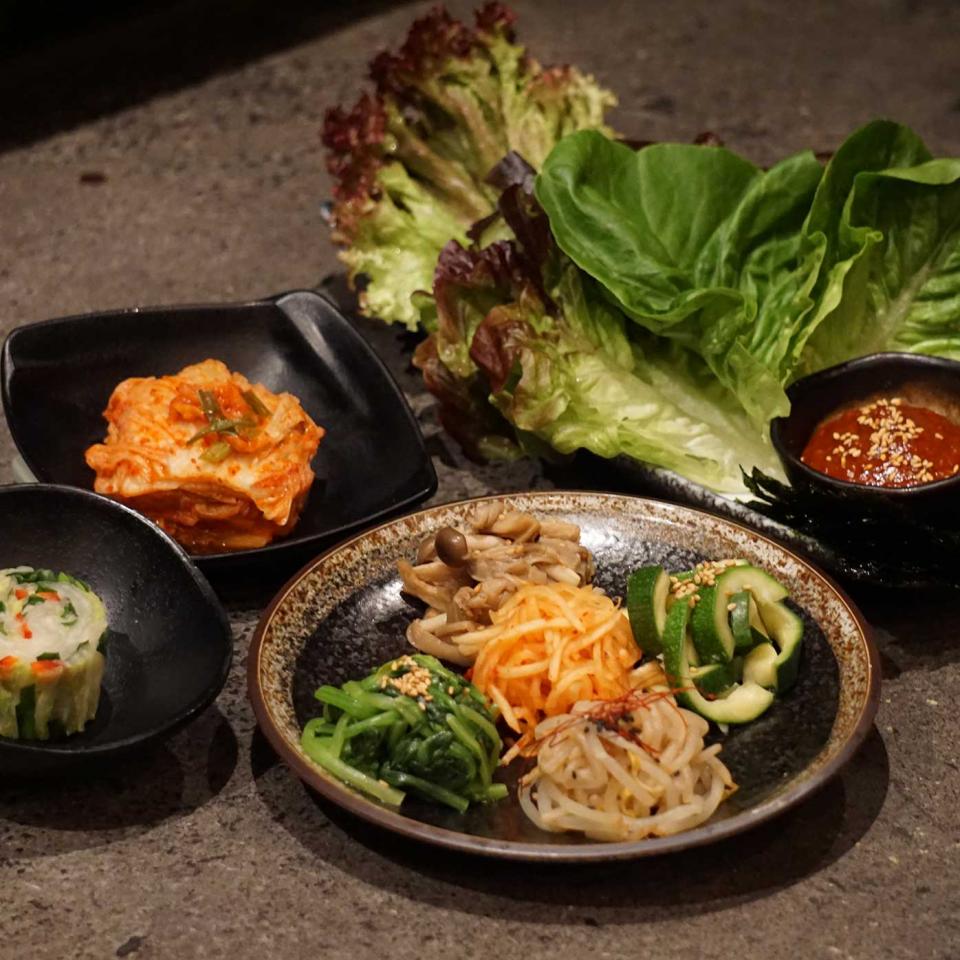 Veggie sides
What did we eat?
What didn't we eat? The Korean Thanksgiving menu was an epic feast. As Judy explained to us, Korean meals traditionally include five colours for balance, and our menu was feast for the senses. The idea of starters, mains and sides went out the window, with all the savoury dishes arriving at once. We ate a medley of foods, including saengseon-jeon (fried thinly sliced cod fillets with a vinegar soy sauce), wang-galbi gui (grilled beef short rib), perfectly cooked and served with a mix of traditional vegetable sides. The meal also included Jinjuu's famous homemade kimchi – by far the best I've tried.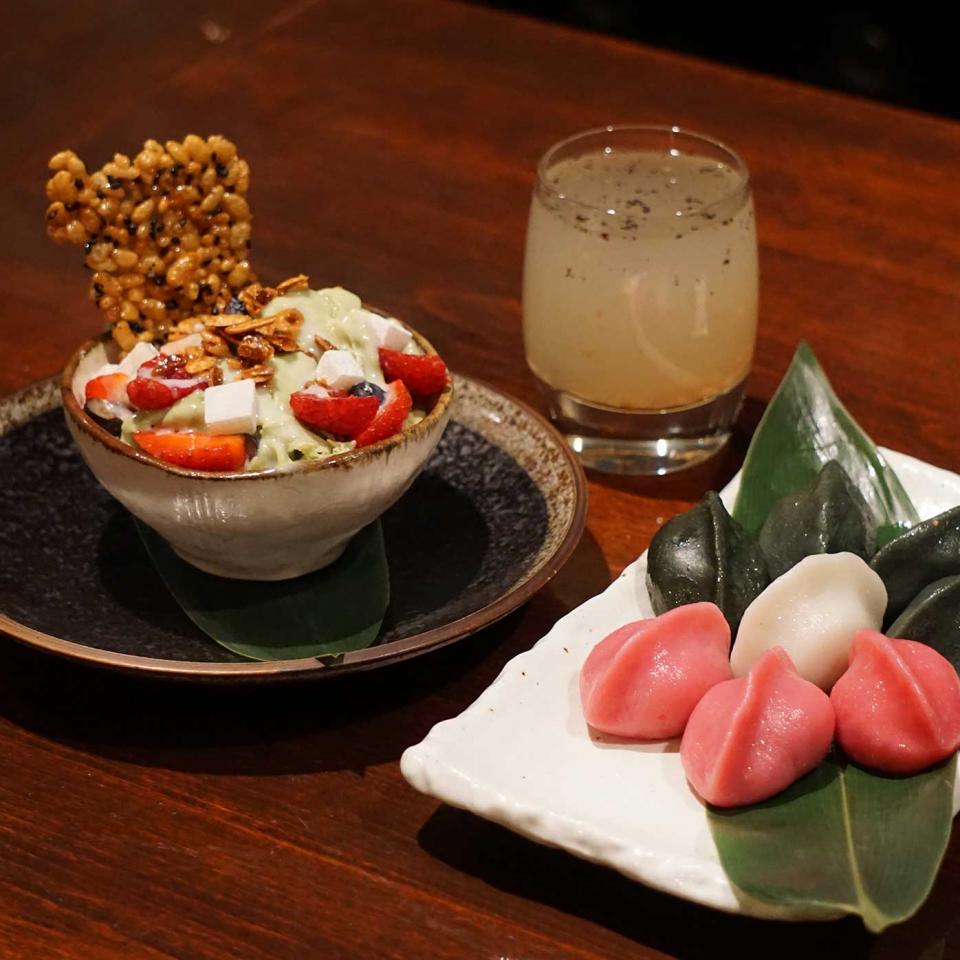 Bingsu dessert
Your verdict?
The menu was a great intro to Korean food for a novice like me. I'll certainly be back.
Lasting memory?
It has to be the bingsu – a delightful shaved-ice dessert served with fresh fruit and a sesame rice cracker. It left me in foodie heaven!
Don`t miss

---