Food
6 things... I've had to drink recently
Sub-editor Emily sipped and swilled her way around London, finding the very best beverages that the capital has to offer. Highlights include a smoky surprise, a twist on a British classic and a sweet non-alcoholic treat.
1. Alice In Wonderland tea, £3.80 at Drink, Shop & Do (@DrinkShopDo)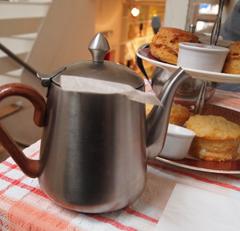 Fancy a cuppa? It's time to leave your builder's brew behind and go upmarket. For an extensive range of more unusual tea blends, head to Drink, Shop & Do in London's King's Cross. I recently enjoyed the 'Alice In Wonderland' tea there (pictured above) – a fragrant mix of rooibos earl grey, honeybush, lavender, rose and cornflowers. And for £3.80, you really get your money's-worth – my bottomless pot lasted well over an hour and filled multiple teacups.
2. Ember & Ash, £10 at Ember Yard (@EmberYard)
'What would you recommend?' I asked the waiting staff at Soho's stylish new Ember Yard restaurant. 'Ember & Ash!' came the enthusiastic reply – and who was I to argue? This turned out to be a large wine glass with a lid, which, once lifted, billowed pale grey bourbon-flavoured smoke as you took your first sip. Ember Yard specialises in smoky Spanish flavours, so it was fun for this to extend to the drinks menu. The cocktail itself comprised an aromatic mix of raisin-infused rum, Pedro Ximénez sherry and the bourbon smoke – an exciting, theatrical combination.
3. Batemans Mocha, £2.05 at Sainsbury's (@batemansbrewery)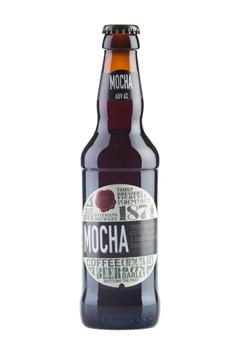 I must admit, while I'm something of a devotee, ale is an acquired taste. So, for the uninitiated, why not ease yourself in with this chocolaty, coffee-laced delight? It's both warming and highly drinkable. The Batemans have been making beer in their Lincolnshire brewery for more than 140 years, so it's nice to support the 'original craft brewers' (their words) by drinking and championing their creations. Plus Mocha is just one of a range of moreish bottled beers they've released, which also include Orange Barley and Hazelnut Brownie flavours. Well worth a glug.
4. Mataró Monastrell Alella, £5 for a 50ml glass at José (@Jose_Pizzaro)
When I paid a visit to José Pizzaro's bijou tapas bar on Bermondsey Street, I decided to round off my meal of meatballs, chorizo, beetroot, tomato bread, croquettes, squid and cheese (I'm all for eclecticism) with a glass of organic fortified Spanish wine. Well, wouldn't you? On ordering the Monastrell Alella, the bar staff nodded and gesticulated in appreciation, and they were quite right – it was smooth and sweet but not honeyed, with rich raisin notes.
5. Marmite Black Velvet, £14 at Duck & Waffle (@DuckandWaffle)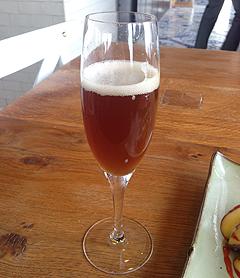 As we should all know by now, Marmite is one of those 'love-it-or-hate-it' ingredients that divides the nation. I love it, so when I saw this cocktail on Duck & Waffle's brunch menu I felt it my duty to give it a try – otherwise it's just taking up valuable menu space. Made from a syrupy reduction of Marmite and Guinness topped up with Champagne, the flute arrived at my table containing a mud-brown fizzy liquid. Thankfully, it tasted a lot better than it looked, with a pleasant salty tang that complemented my ox cheek benedict and bacon-wrapped dates. It's unlikely to convert a Marmite-hater to the joys of the yeasty brown stuff, but those who already like it will love this.
6. Luscombe Cool Ginger Beer, £3.50 at Workshop Coffee Co (@WorkshopCoffee)
Another one for those on the wagon – a lunchtime meeting at the Workshop Coffee Co's Clerkenwell outpost facilitated the indulgence of my ginger beer habit. I drank a delicious bottle of the Luscombe stuff with my baked eggs. Unlike the 'hot' variety that Devon-based Luscombe also make, this is a 'cooler', less spicy drink made with milled fresh root ginger and Sicilian lemons. More subtle than its ginger-packed sibling, Cool Ginger Beer is still full of flavour while also being super-refreshing. I'll definitely be revisiting this at summer picnics.
About the author