Travel
Staycation: the Tamburlaine Hotel, Cambridge
Long-time fans of a city break in Europe, Liz Stansfield and her partner Simon stayed closer to home for their latest weekend away.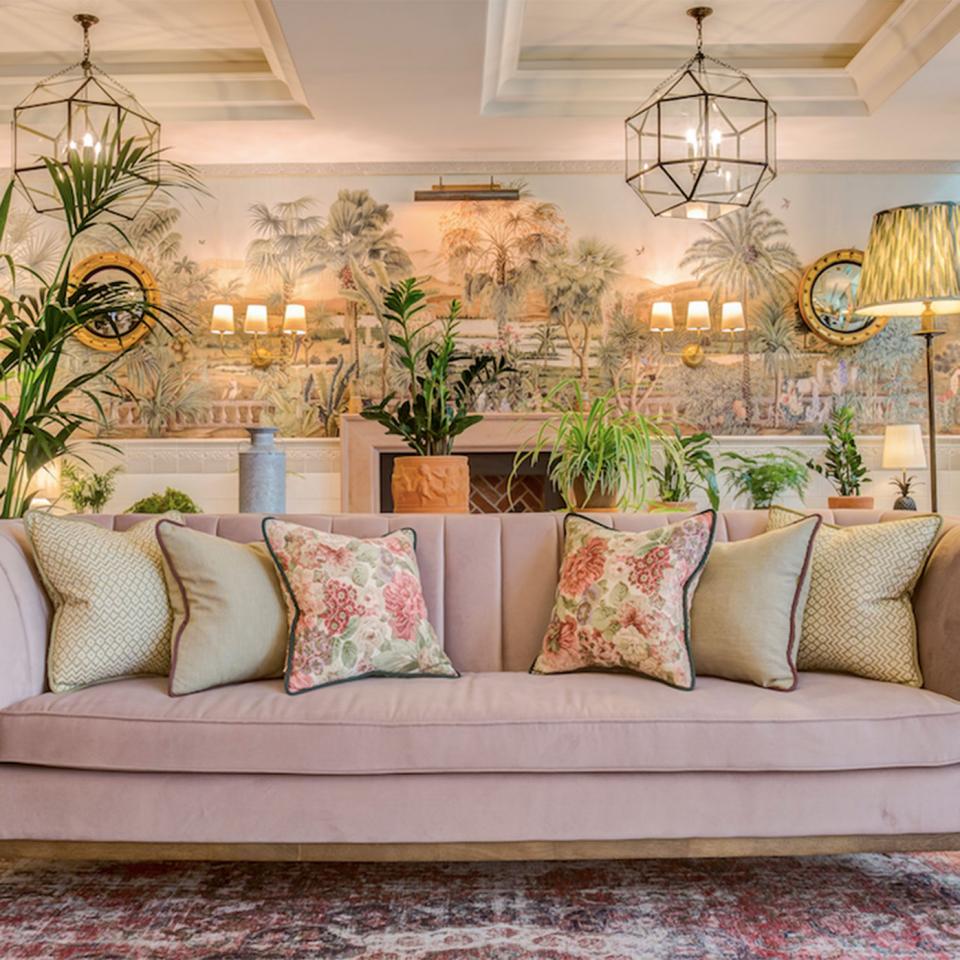 I'm a firm believer in spring resolutions, and one of this year's was to see more of the UK. So Simon and I hopped on a train to check out a new arrival on the Cambridge hotel scene – the swanky Tamburlaine.
Stepping into the lobby was like walking into an interior designer's Instagram feed. The grand entrance hall opens onto an indoor/outdoor garden room where afternoon tea is served, and an Art Deco brasserie with curved marble bar and brass lighting. We lounged on the plush pink sofas, surrounded by houseplants, and checked out the library at the top of a spiral staircase, before heading out to explore.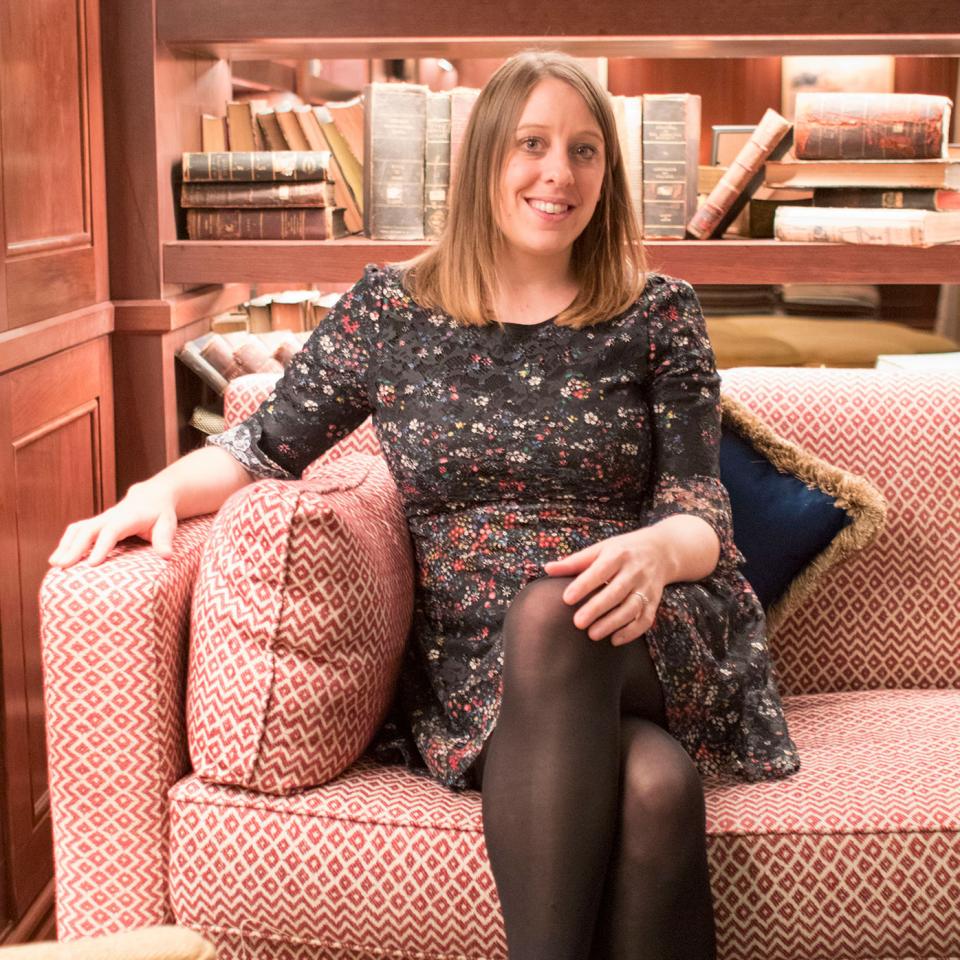 Liz in the hotel's library
The hotel is a stone's throw from the station but 25 minutes on foot from the city centre, the famous university buildings and the River Cam, so pack sensible shoes – and, if you prefer two wheels, free bike hire is available for guests.
Having admired the picture-perfect Mathematical Bridge, which connects two parts of Queens' College, we enjoyed lunch at Bread & Meat (breadandmeat.co.uk), where the cutting of crackling made the most wonderful sound before it was loaded into ciabattas.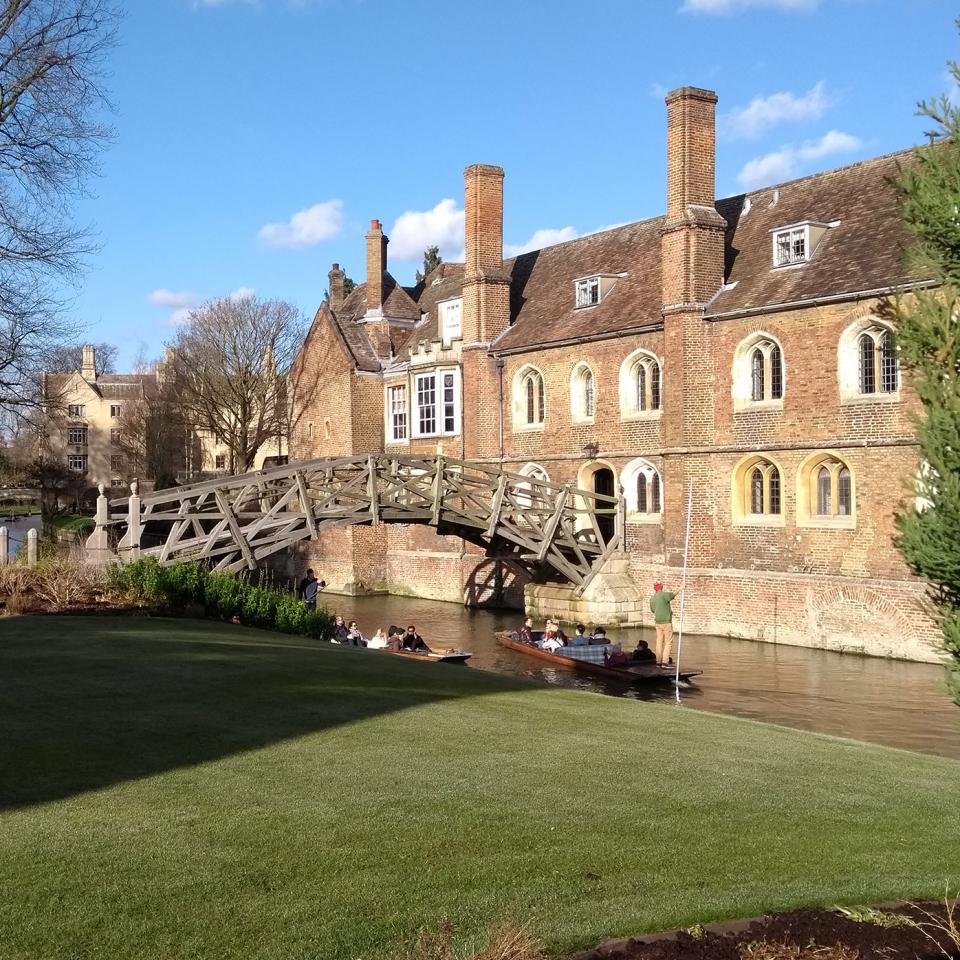 After an afternoon seeing the city, we headed back to check in – and the room was a treat. You actually needed to climb aboard the king-sized bed, and I spent a lazy two hours flopped on it with my book, enjoying a cuppa from the antique tea set provided.
For dinner, I chose the goats' cheese and sweet potato stack (served with gluten-free bread, the hotel taking allergies in its stride), and Simon had wild mushrooms with blue cheese. Our main courses of stone bass with red-wine sauce and loin of venison arrived promptly, to an excited exclamation of 'Ooh, it's a bit MasterChef!' from my thrilled companion. Of course, we couldn't say no to dessert – a delicious cheeseboard, and chocolate, pear and honey served with edible flowers. We climbed back into bed with sighs of contentment and round tummies.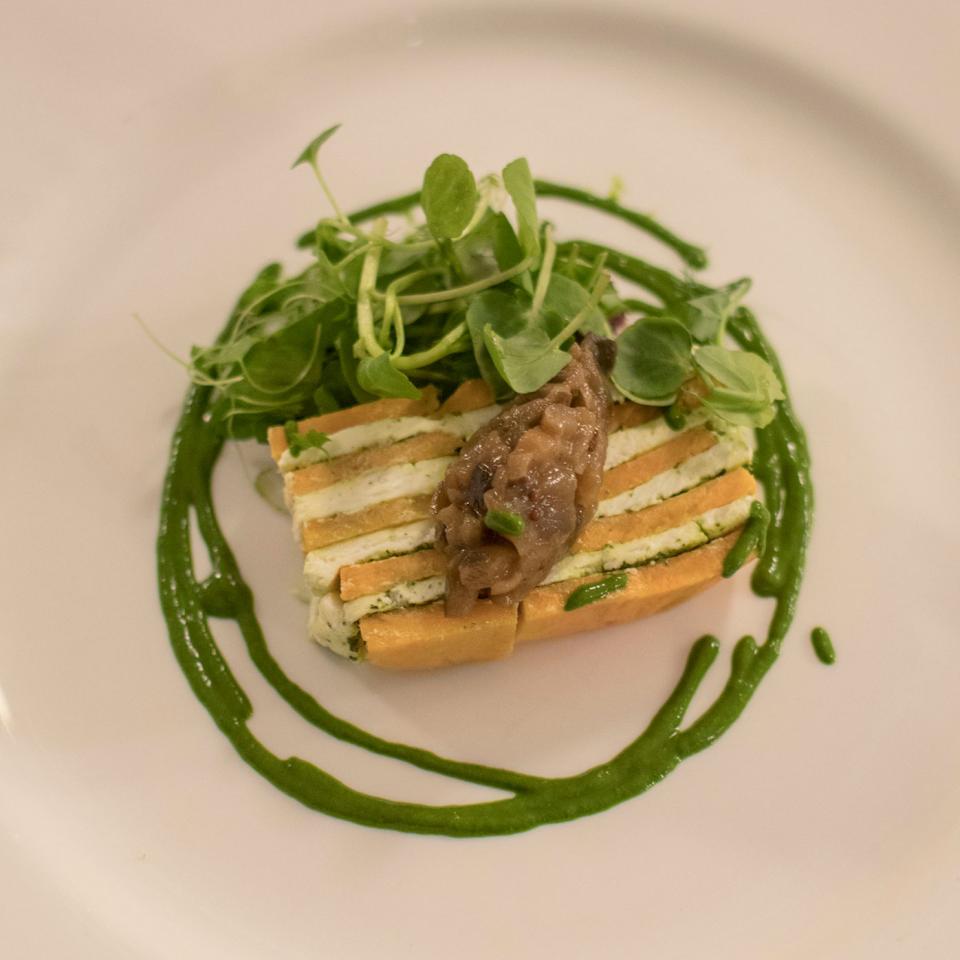 Checkout the next day was at a civilised midday, after which we visited the nearby botanical gardens. We returned to London relaxed and happy – and all without a passport control queue in sight.
Rooms from £200 B&B. (thetamburlaine.co.uk)
About the author