Travel
Staycation: The Feathered Nest, The Cotswolds
Leah Hyslop discovers first class food and some rather special bar snacks at this Oxfordshire inn...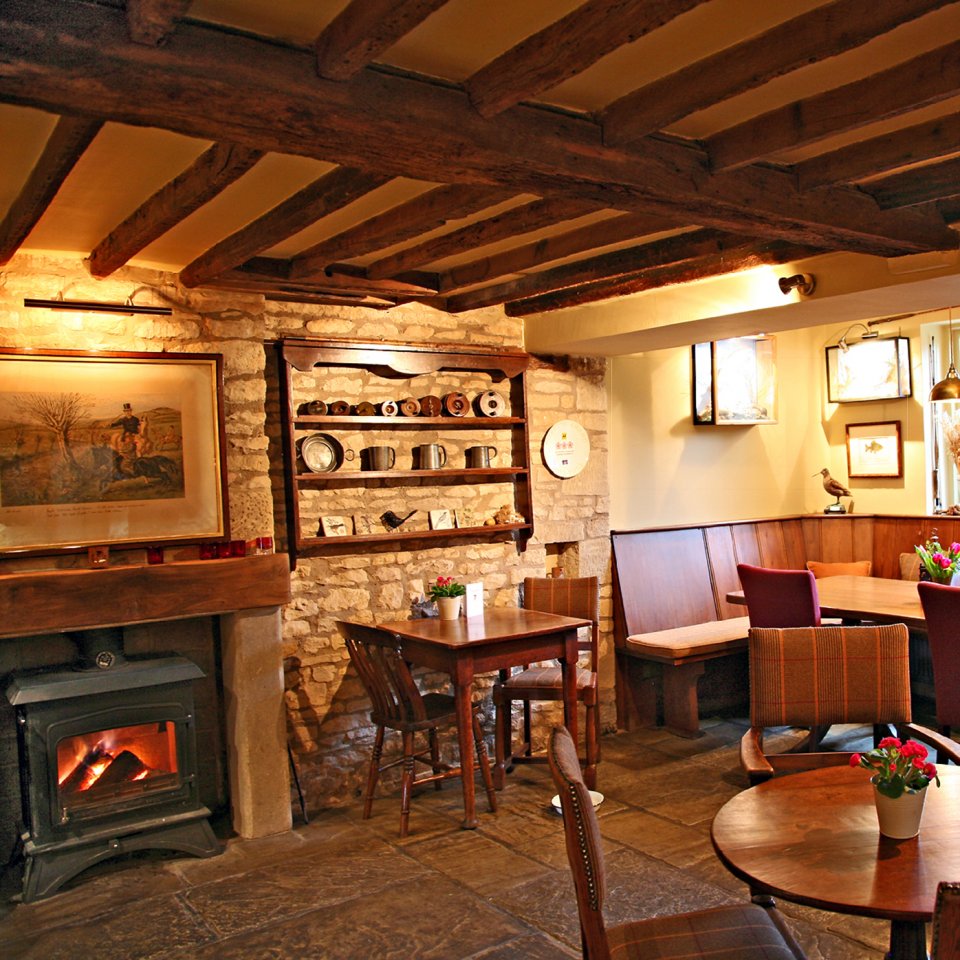 In some ways, The Feathered Nest is the quintessential British pub. A restored 17th-century malthouse with stunning views over the Evenlode valley, it's got rustic beams, flagstone floors and blazing fires. But when owners Tony and Amanda Timmer took over nearly a decade ago, they decided to transform it into a fine dining destination, complete with cosy rooms where guests could stay overnight. These are spacious and beautifully decorated in a restrained countryside style and, as there are only four rooms to choose from, a good night's sleep is pretty much guaranteed.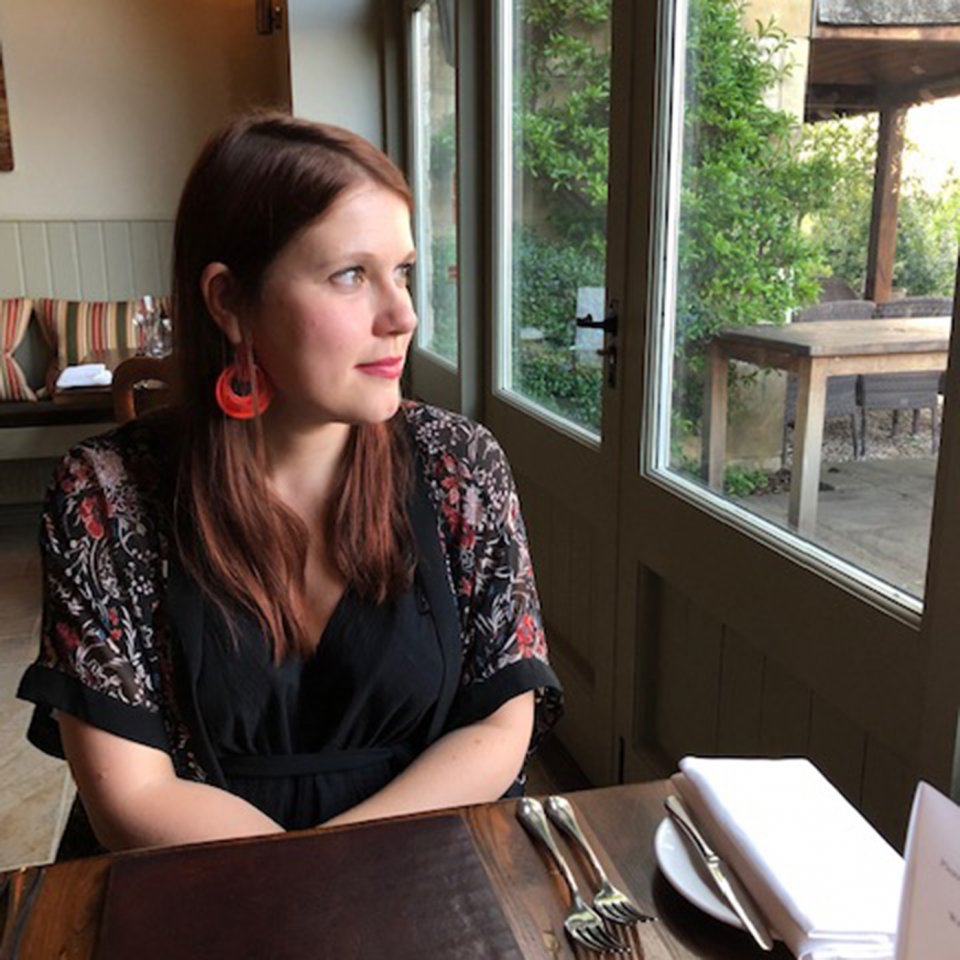 Leah at The Feathered Nest
After unpacking, we headed for a drink at the bar, where we plumped for local Cotswolds Gin and couldn't resist the lure of the battered leather sofas by the enormous fireplace. Braver guests chose to straddle the quirky bar stools made from old saddles. The chef who put the pub on the map, Kuba Winkowski, was recently named National Chef of the Year by the Craft Guild of Chefs, and, although he's now moved on, his style of tasting menu is still available.
Combining British ingredients with global flavours – from sturgeon served with an almost Thai-like zingy lime sauce to hogget with houmous and apricots. Winkowski was originally from Poland, and Eastern European flavours like dill and beetroot seemed to dance through the courses like a musical refrain.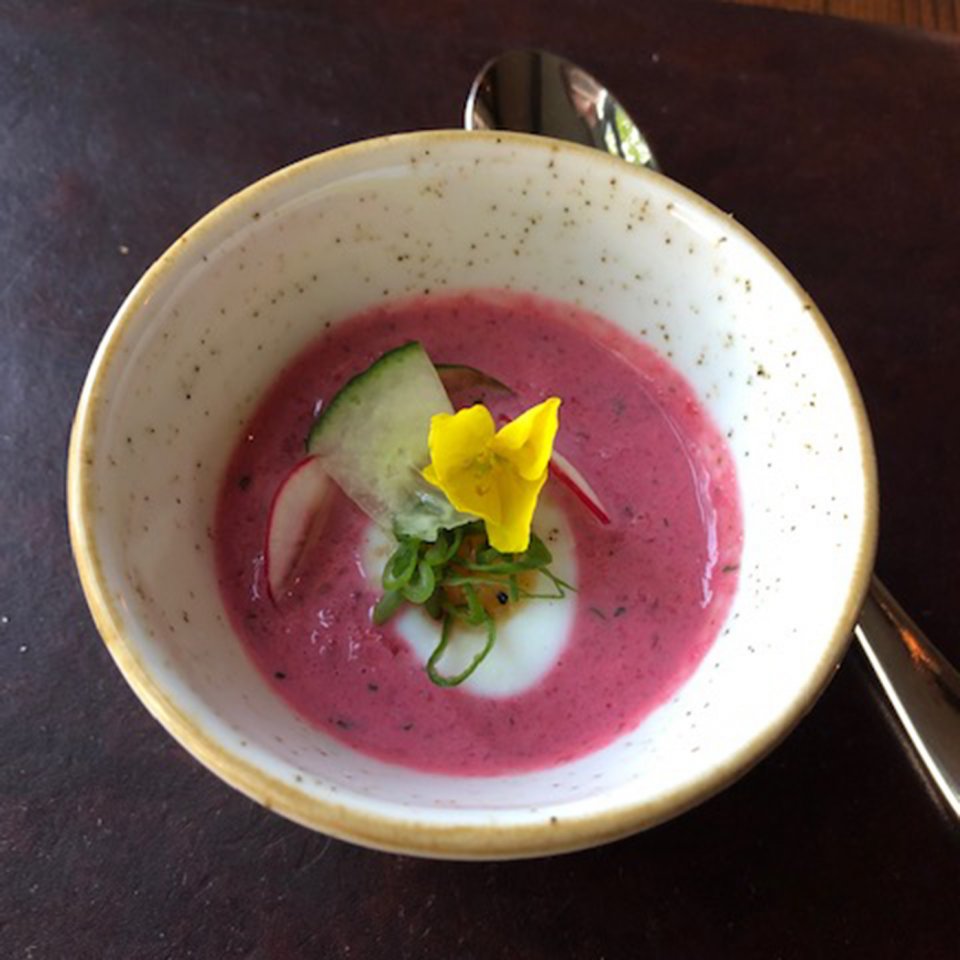 Everything was homemade, including the bread and the butter – and we even enjoyed home-smoked charcuterie as a snack before dinner. It certainly beat your rather more typical pack of peanuts. The pub is well situated with postcard-pretty Cotswolds villages and towns like Stow-on-the-Wold only a quick jaunt away. We spent the next day on a three-hour ramble to Bourton-on-the-Water, a historic village known as the 'Venice of the Cotswolds'.
It was a stunning walk; we jumped across gurgling streams, pushed our way through fields of golden rape flowers, and pottered through woods where the last bluebells of the year were in full bloom. On arrival we couldn't resist joining the queue outside the Marshfield Farm ice cream parlour. As I sat by the water, enjoying my cone of strawberry ice cream, I started wondering how soon I could fly back to my nest in this pretty corner of England.
How to book:
B&B starts at £260 per night for two people. Dinner, bed and breakfast starts from £345 per night for two people staying two nights. The inn is closed Monday, Tuesday and Wednesday. Visit thefeatherednestinn.co.uk.
About the author