Travel
Staycation: The Yan, Lake District
by Lisa Harris
The Yan
Even a heavy downpour can't detract from the hearty Cumbrian hospitality at this small, family-run hotel says Lisa Harris...
When you can stroll up a mountain minutes after finishing breakfast, you know you're onto a good thing. The boutique Yan hotel at Broadrayne farm is so deeply rooted into the heart of the Lake District, that we didn't even have to get out of bed to see the views; on the first morning, the summit of Helm Crag peaked through our skylight window, beckoning us out from under the duvet to start exploring.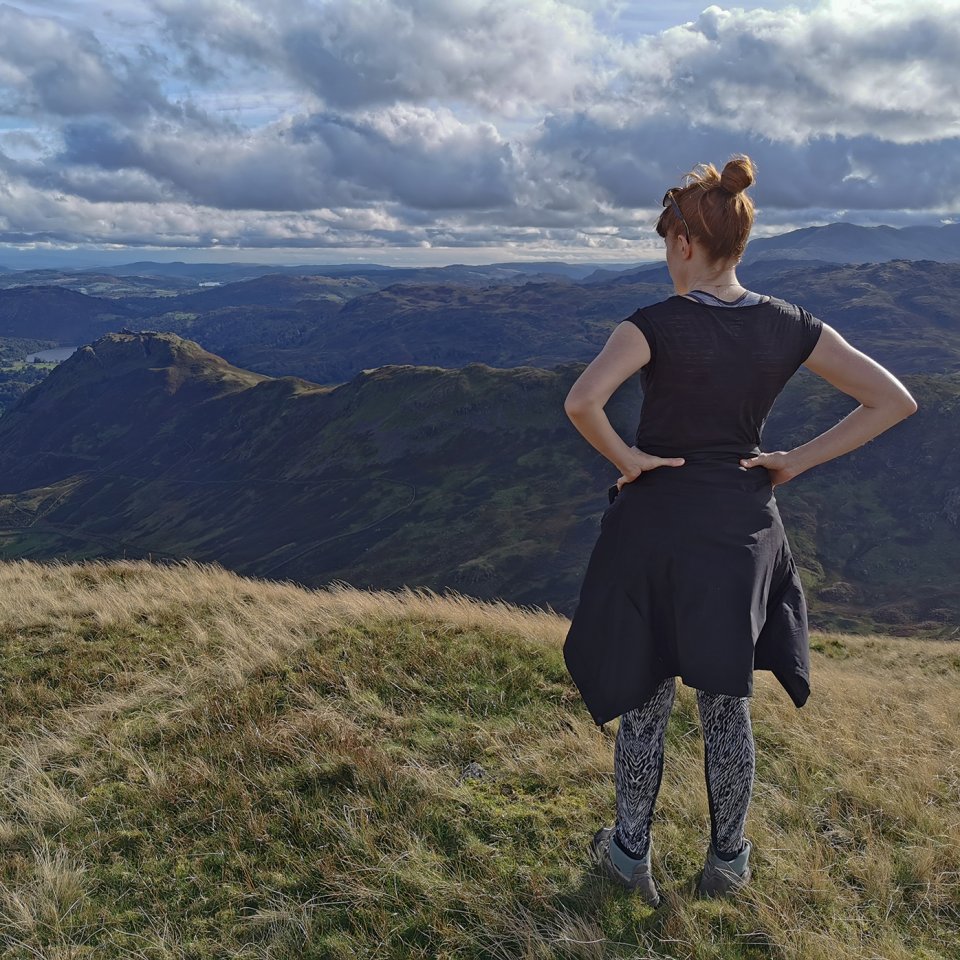 Lisa walking Seat Sandal peak
Run by Dave and Sally, along with their daughter Jess as front of house and her husband Will in the kitchen, The Yan is very much a family affair. There are seven en-suite rooms, three self-contained cottages and two luxurious micro Lodge Pods for glamping on-site. The rooms are cosy, with thick woolly blankets on the bed, a kettle for your morning cuppa, and gorgeous locally made products in the bathroom. There's a boot room to dry your soggy socks, and a communal living room to meet fellow guests and pick up walking tips, too.
After arrival we took a four-hour walk along the crest of Gars Brow, ending back at our door just in time for dinner. And what a dinner it was! The Guardian's restaurant critic, Grace Dent, recently reviewed the hotel's unassuming little bistro and called it 'rustic stuff with finesse' – and we dug into a generous portion of fish and chips and a next-level shepherd's pie made with slow braised lamb and very cheesy mashed potato.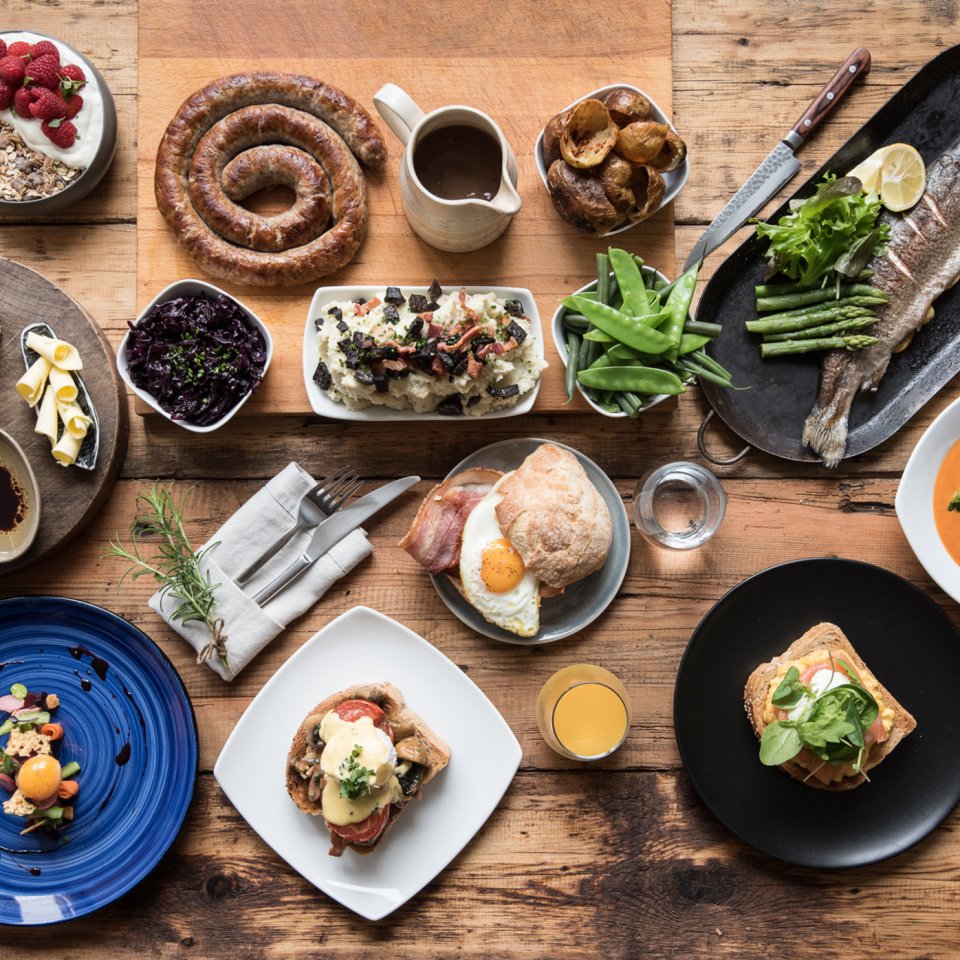 'Next level' comfort food
The next day, we ignored the grey clouds and persistent rain by concentrating on breakfast plates piled with black pudding, sausages and homemade baked beans. The friendly waiter reminded us that: 'There's no such thing as bad weather, just bad clothing.' So we strapped on our waterproofs and headed up to Seat Sandal peak.
After a heavy downpour we were very glad to be back in bed with a hot chocolate three hours later. The following morning blue skies emerged so we collected a packed lunch from the kitchen and this time got to enjoy our ham hock sandwiches and homemade jammy flapjacks from the spectacular High Street route, 828 metres up. A trip to the Lakes can so often include bad weather and tricky walks, but it makes those rare moments of glory even sweeter.
How to book:
En-suite rooms start from £100 per night or deluxe en-suite rooms from £120 per night (breakfast not included). Visit theyan.co.uk.
Don`t miss

---