Travel
Staycation: The Scarlet Hotel
Glorious sunshine, crashing waves and delicious food and wine made this a weeken break to remember for writer Mitzie Wilson.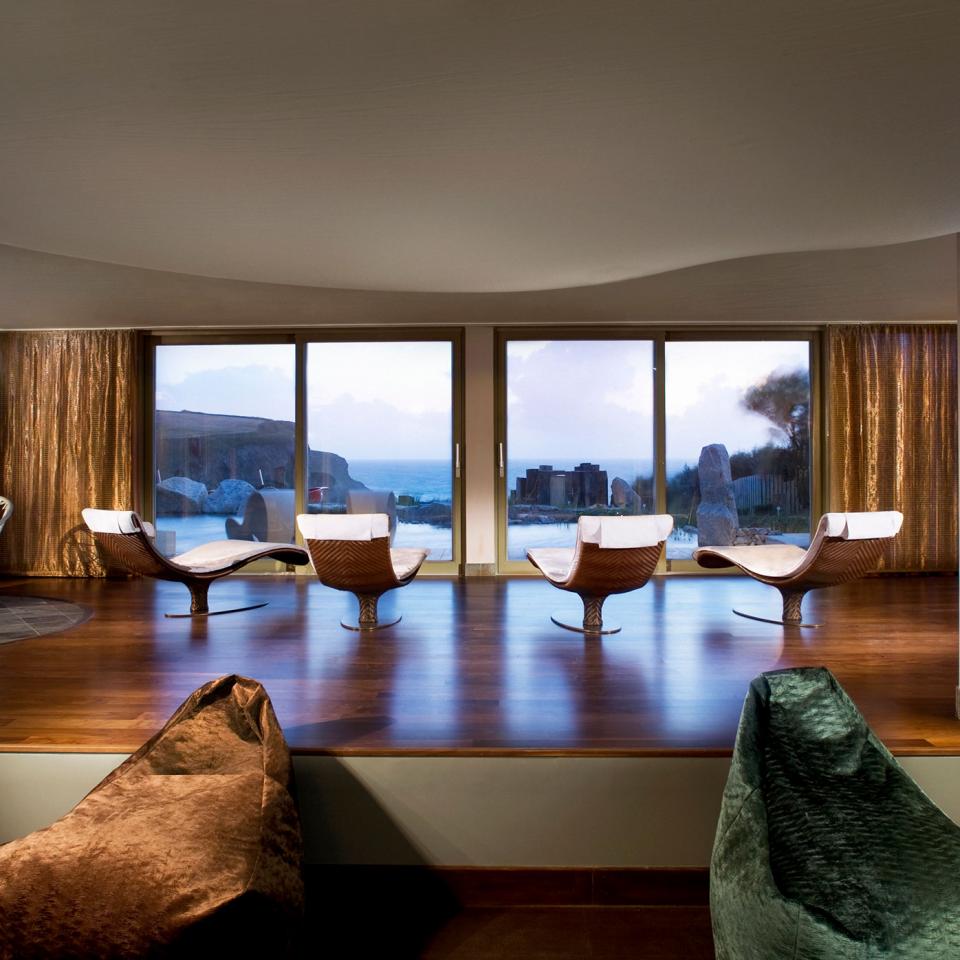 I lost count of how often we said 'This is heavenly!' during our Cornish Wine Adventure weekend at the Scarlet Hotel. The views over Mawgan Porth Beach are breathtaking, and the gorgeous architecture means you gaze out in awe from every room. This is an adults-only spa hotel, and when we arrive, everyone is dozing on the loungers either outside in the sun or in the sweeping glass-fronted retreat overlooking the sea. There are hot tubs and an outdoor steam room nestled in the cliffs.
The spa offers every kind of treatment you could want, plus hanging pods to snooze in, and complimentary yoga. If you do want to venture out, a coastal walk is easy – one day we went over the cliffs to Watergate Bay; another to Bedruthan Steps.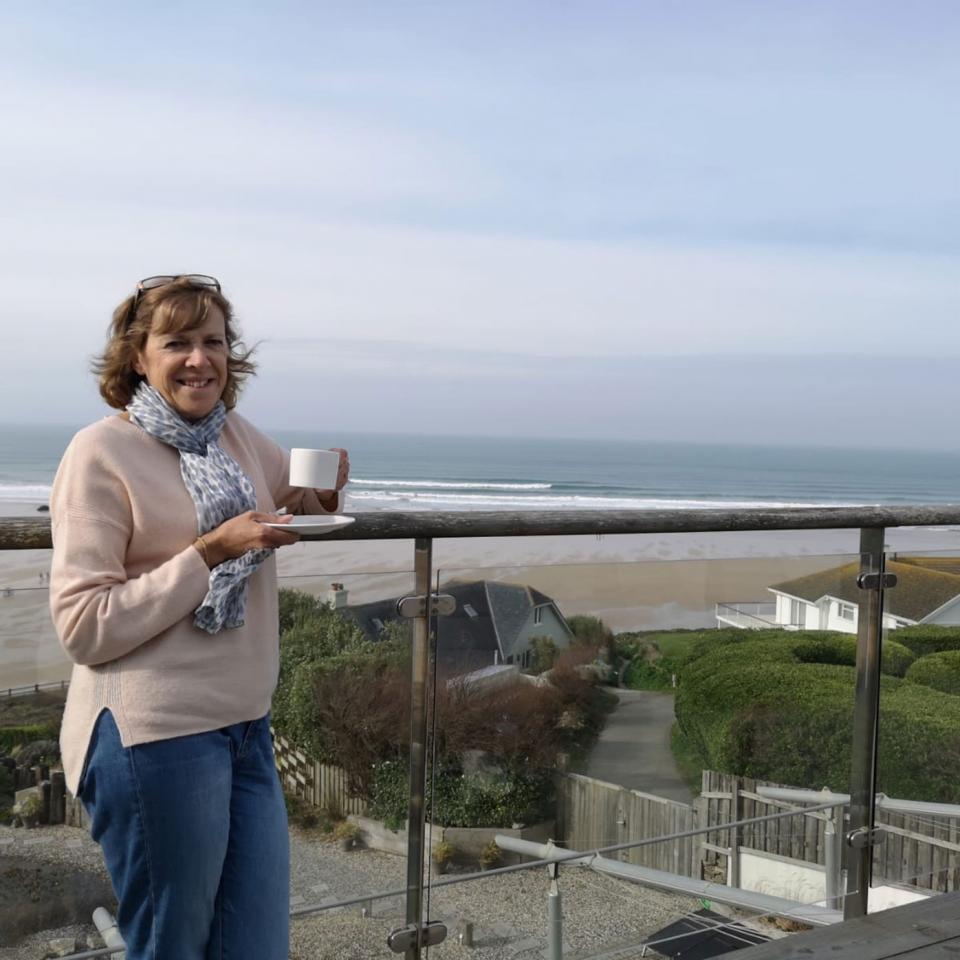 Our gastro weekend included a tasting dinner at the Scarlet's restaurant, where deeply savoury mushroom bread was followed by a light but richly flavoured curried parsnip soup with crispy onion fritters. Then came pan-fried gurnard with pickled mushrooms and grapes, and roasted duck breast with red cabbage – all delicious. We followed this with some wonderful West Country cheeses and a show-off dessert – a globe of honeycomb smashed to reveal a light-as-a-feather white chocolate mousse. All this was accompanied by a flight of amazing organic wines introduced by the friendly and knowledgeable sommelier. The rich meal didn't stop us sleeping blissfully with the windows open and the breeze on our cheeks.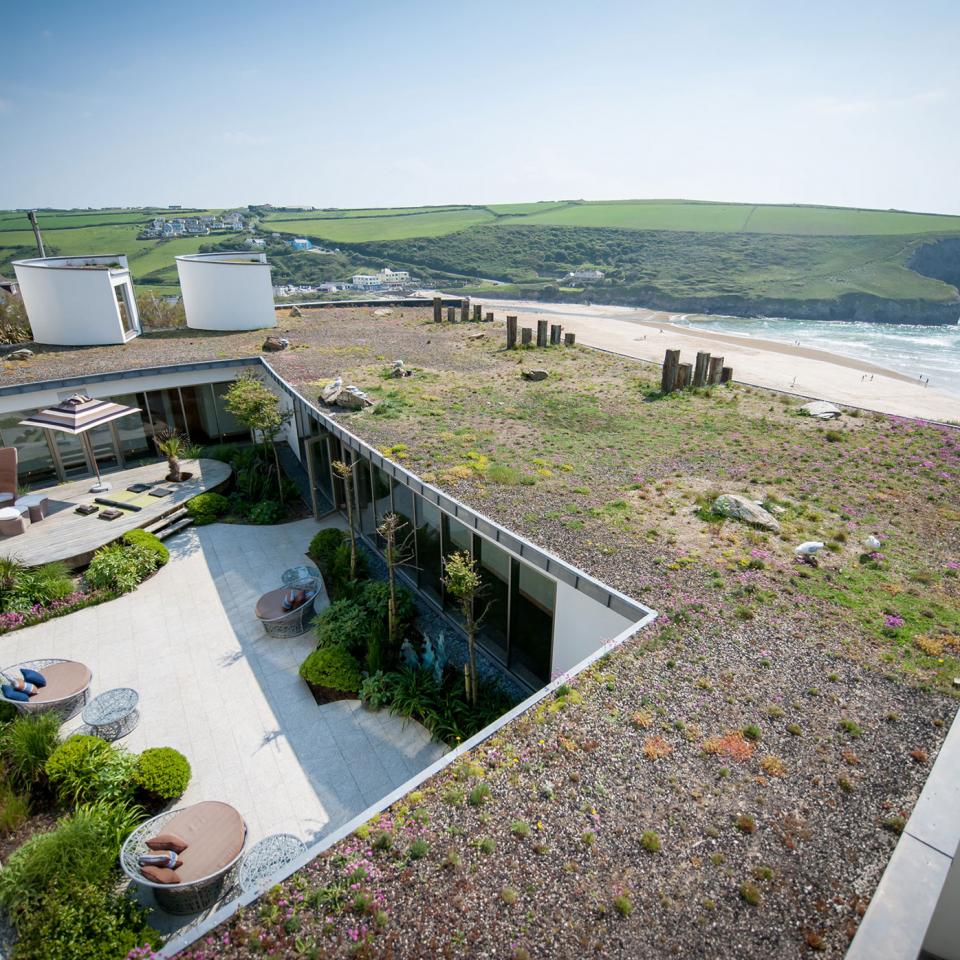 A short taxi ride from The Scarlet, hidden from the main road near Padstow, is Appleton's At The Vineyard, where Andy Appleton (formerly head chef at Jamie Oliver's Fifteen) and his partner, Lyndsey, have created a light, airy restaurant serving stunningly original food. Highlights we sampled included to-die-for tempura- style sage and anchovy 'crispy bits'; the most unctuous cavolo nero agnoletti of smoked potato, taleggio, cauliflower and walnuts; and a refreshing blood- orange sorbet with rhubarb – all served with stunning wines made from vines grown outside the door, in the Trevibban Mill vineyard.
The fantastic view from one of the rooms
It all confirms my belief that Cornwall is a food-lover's dream. Go out of season to avoid the grockels (West Country code for tourists) and, if you want to combine great food with a stress-busting break, I can't recommend the Scarlet Hotel highly enough. You'll come home totally blissed out, if no slimmer!
How to book
The Cornish Wine Adventure at the Scarlet Hotel costs £1,155 for two people sharing a Just Right room for three nights. The price includes breakfast, one hotel tasting menu with paired wines, one lunch or dinner at Appleton's with paired wines and taxi transfers, Camel Valley fizz on arrival and a separate Scarlet wine-tasting.
About the author