Travel
Staycation: Rockliffe Hall, County Durham
by Corrie Heale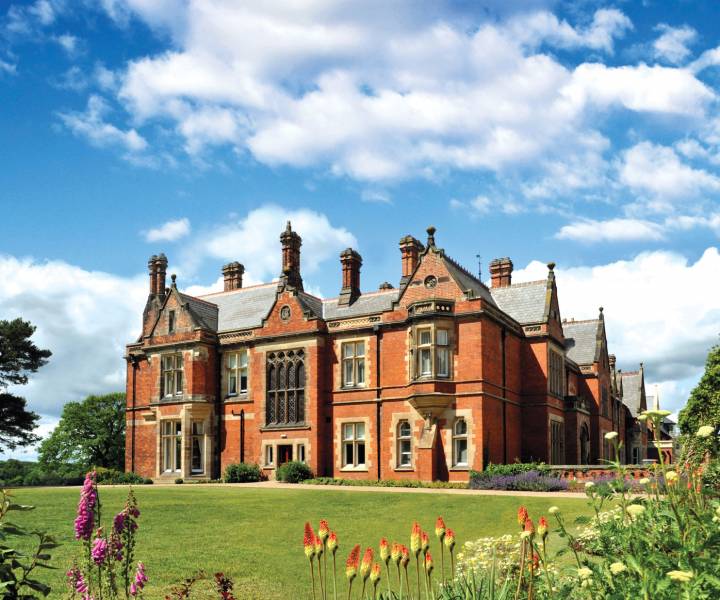 Rockcliffe Hall
To say art editor Corrie Heale loves Rockcliffe Hall is an understatement - she hasn't stopped raving about this gorgeous Victorian mansion and its five-star loveliness since her memorable stay there...
A little later than planned, my boyfriend Jamie and I hurriedly enter the grand lobby of this beautiful Victorian pile before I topple over my suitcase and land flat on my face. Slightly pink, I am grateful to be scooped up by the kindly concierge, along with the contents of my handbag. Half an hour later my embarrassment evaporates into contentment as I sink into the steamy open-air hot tub, munching frozen grapes and admiring the view.
We spend the next couple of hours slipping back inside to the glass-walled sauna, curling up in front of the firepit and being pummelled by the jacuzzi before accidentally falling asleep on the warm, body-shaped beds in the tepidarium – a kind of low-lit sauna that relaxes the body and mind.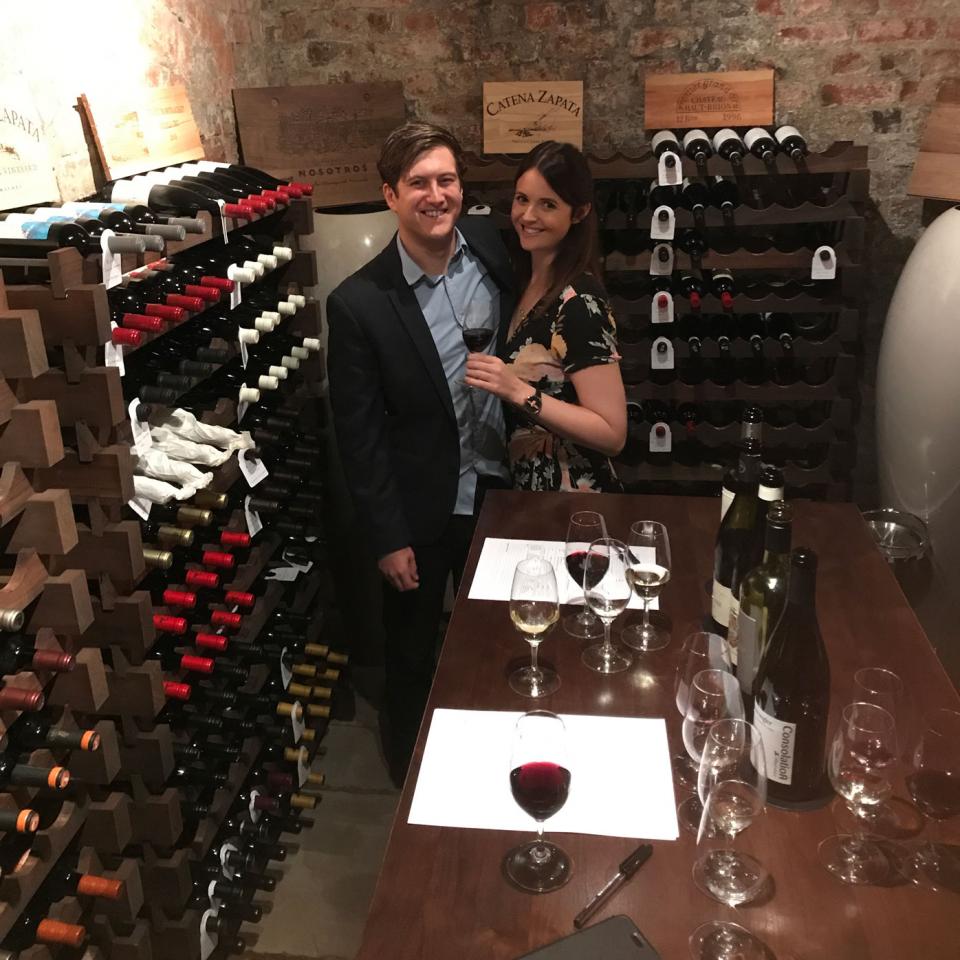 Corrie and partner Jamie
Set in the quiet village of Hurworth-on-Tees, Rockliffe Hall is a stone's throw from the North York Moors. There's a long list of outdoor pursuits on offer, from horse riding to stargazing, but we decide to pad back for some R&R in our spacious room. Contemporary and with views of the grounds, it's my very definition of luxury. King-sized bed and mood lighting? Check. Dressing room and lounge seating? Check. Marble bathroom with double sink and TV above the bath? Check.
So, after yet another bath and an episode of Countryfile, we head to the cellar to sample wines with sommelier Daniel. Speaking as someone who only really knows the difference between red and white wine (the colour being a giveaway), this kind of exercise has been a bit lost on me in the past. But Daniel's passion and knowledge is so infectious, I leave for dinner rosy-cheeked and with a greater respect for the drink I've been quaffing for well over a decade. Dinner is served in The Orangery, Rockliffe Hall's flagship 4AA Rosette restaurant, whose extraordinary tasting menus come with optional wine pairings.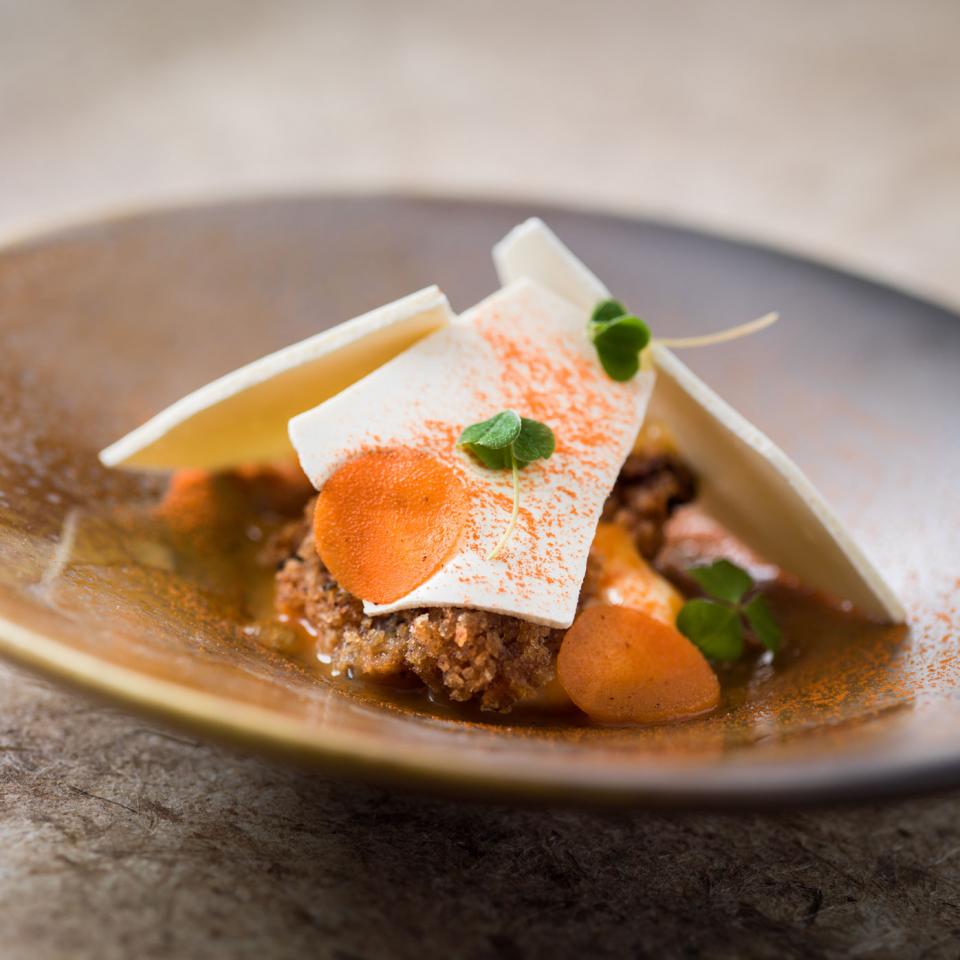 Carrot cake from the tasting menu
We choose the whole shebang and eat our way through 10 delicious plates, including venison with savoury granola and pickled brambles, Landrace pork with charred carrots and marigold, and plum with sheep's curd and lemon balm. It's a menu that takes us foraging through the English countryside. By the last course we feel fit to burst but sad it's coming to an end, as with our time at Rockliffe Hall generally. I have fallen head over heels for this place, literally as well as metaphorically – I have the bruises to prove it.
How to book:
Rooms cost from £220 per night, including breakfast and spa access; rockliffehall.com.
Don`t miss

---