Travel
Staycation: Down Hall Hotel and Spa
by Lisa Harris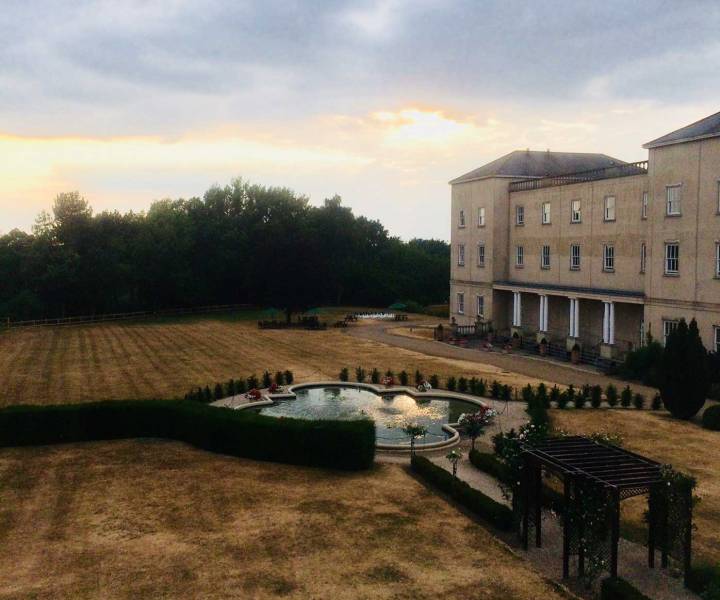 Down Hall gardens
A historic country-house hotel just 45-minutes from London is the perfect foodie retreat. Lisa Harris checked in with her boyfriend, Duncan.
Living in London, I'm always looking for mini-break destinations which are far enough away to feel like a holiday, but not so far that we spend all our time travelling. Which is why Down Hall Hotel and Spa, with its historic country house splendour and modern sense of luxury, was perfect for a midweek mini break. And it's just 45 minutes from central London.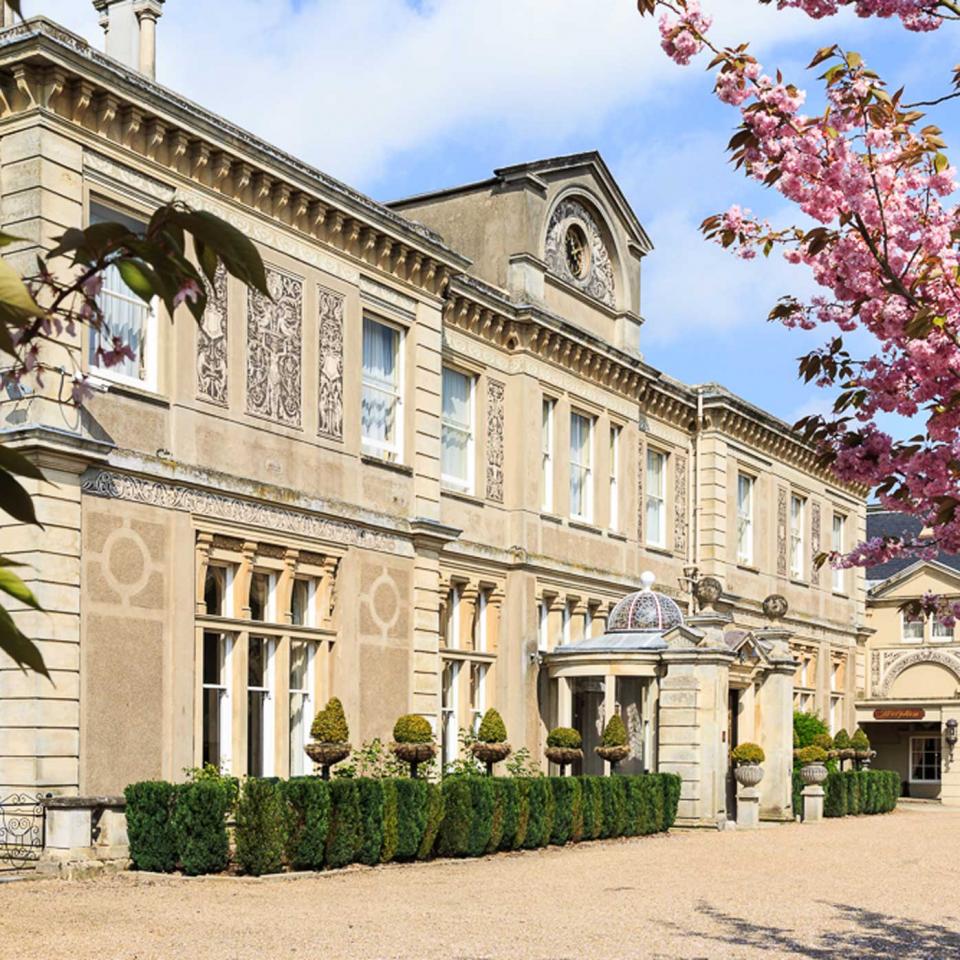 The striking exterior of Down Hall
We took a short taxi ride from Sawbridgeworth train station to the hotel, and immediately kicked off our shoes to walk around the huge gardens. There's an oversized chessboard, kids' playground and even a pond where you can feed the ducks – the city suddenly seemed a long way away. The hotel has a flamboyant Italianate style with crystal chandeliers, gilded high ceilings and striking statuettes around the hallways. Our impressive bedroom had a four-poster bed with a view over the landscaped gardens, and once we'd surrendered to an afternoon nap we knew we really were on holiday.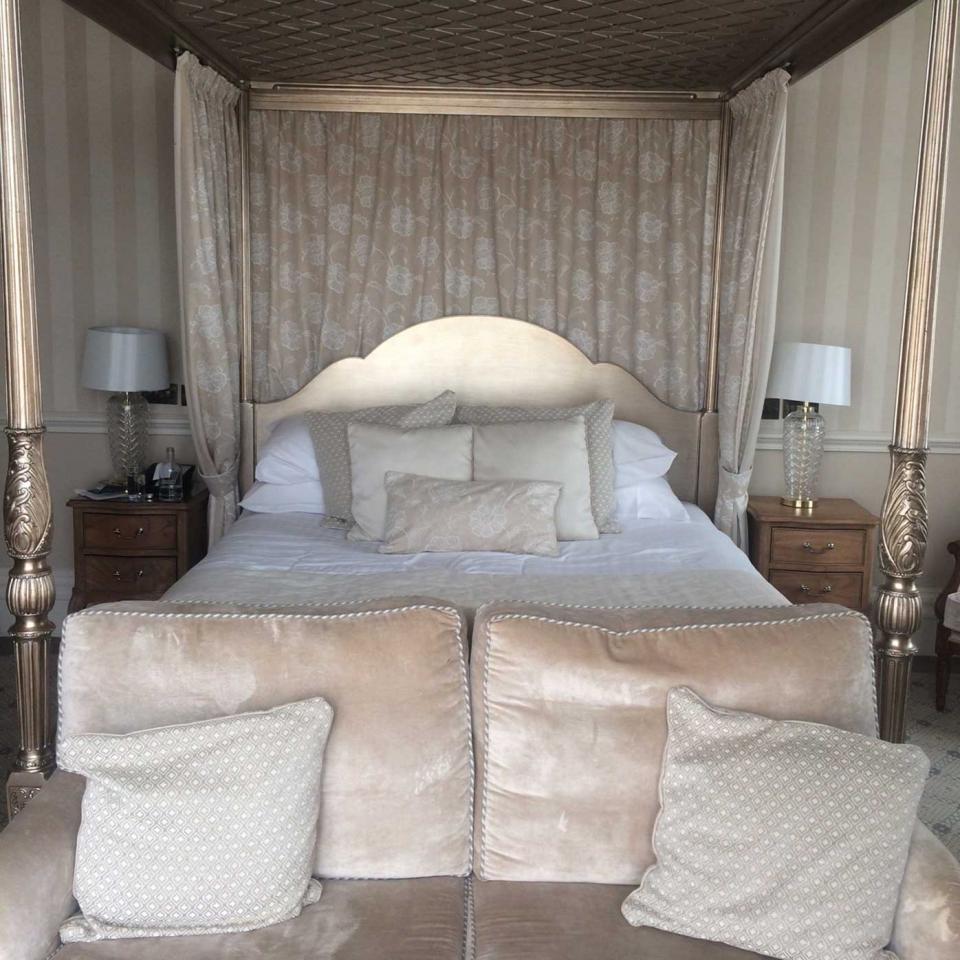 The impressive bedroom
Dinner was served in the AA Rosette-winning restaurant, The Grill Room. We ate on the brand new terrace, with scented lavender bushes wafting between us and the expanse of lawn. The chef uses ingredients from the kitchen's vegetable patch or local suppliers, including heritage tomatoes and homemade crème fraîche butter. Pan-fried quail was served on a bed of golden leek shards, which looked like a cute nest with a mini quail's egg on top. Duncan's 8oz aged English rib-eye steak was juicy and served with a Jenga-style pile of chunky chips, whilst my guinea fowl dish came with a thick sauce of confit egg yolk, perfect for dipping asparagus spears into.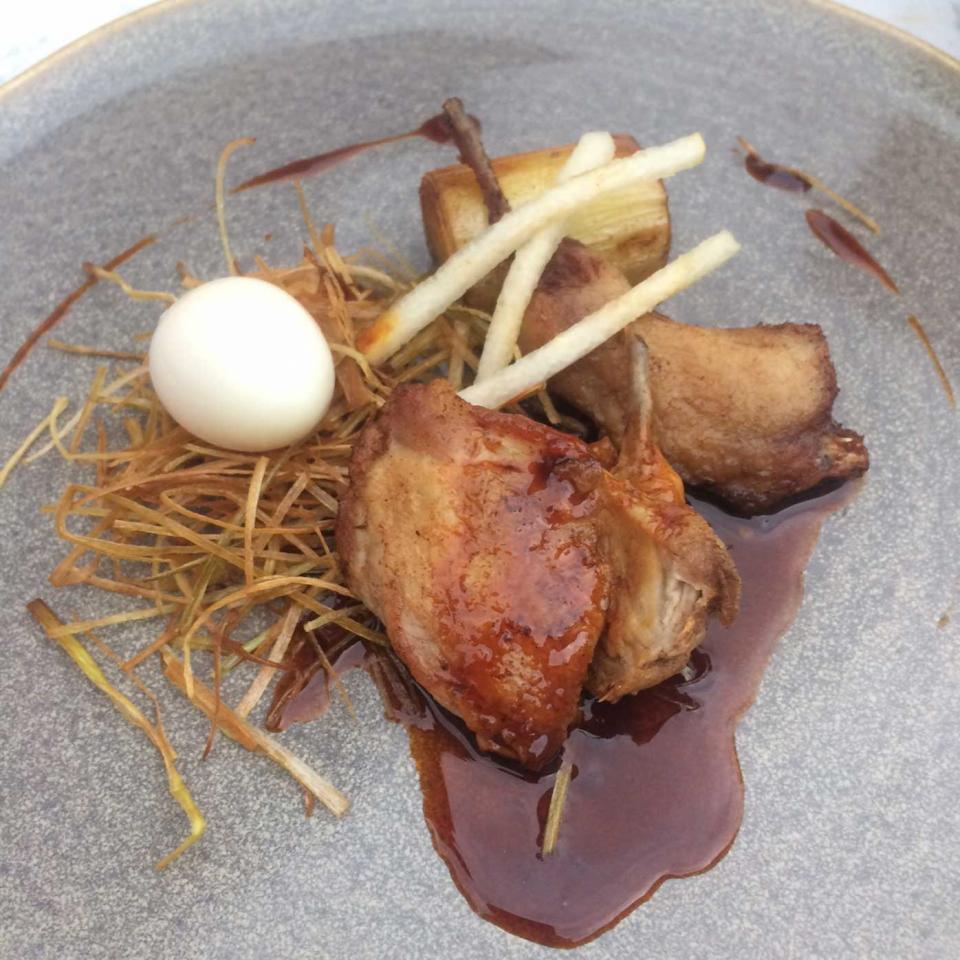 Pan-fried quail in The Grill Room
The next day we explored some of the 110 acres of estate surrounding the hotel. Down Hall have carved little pathways, nooks and crannies through the woods and fields, so we happily whiled away the morning in nature.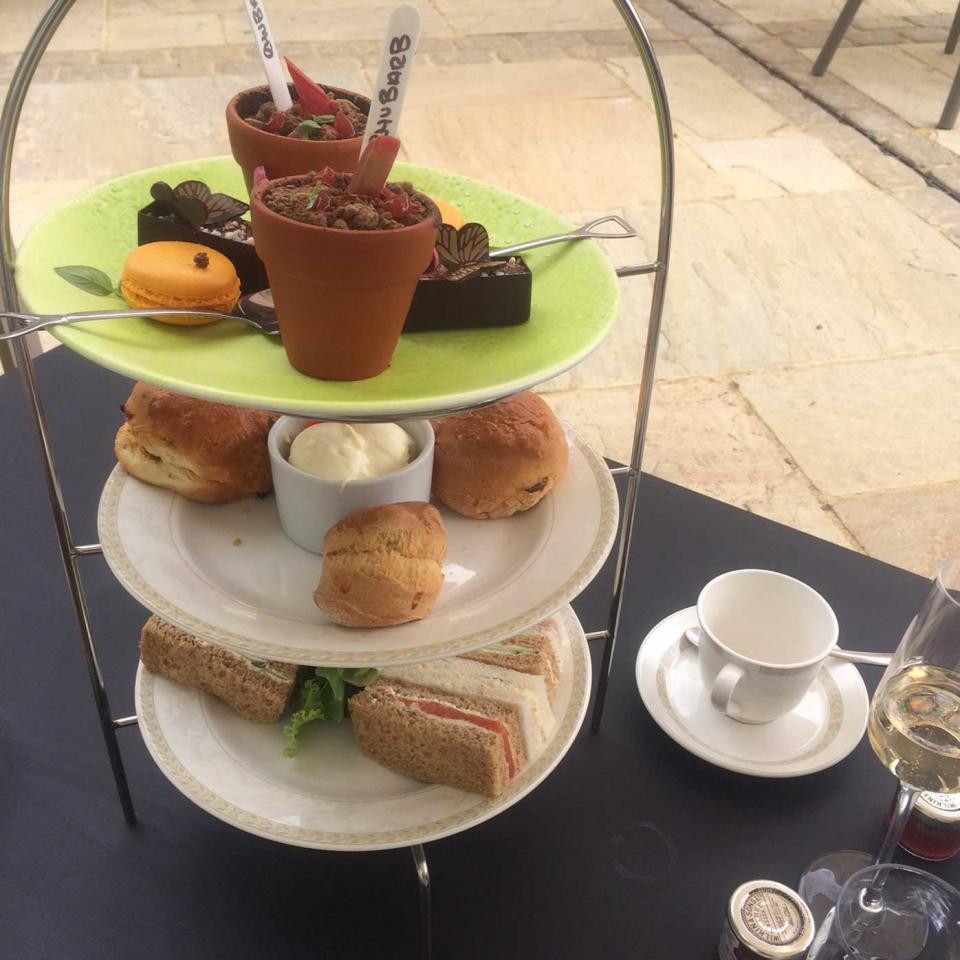 Afternoon tea (check out that rhubarb mousse in a flowerpot!)
Check out was a luxurious 1pm, so we celebrated the end of our mini holiday with afternoon tea on the terrace. Impressive tiered trays of sandwiches and pretty little cakes arrived with chilled glasses of champagne and pot of Darjeeling first flush tea. We loved the just-out-the-oven scones, and the little rhubarb mousse in a tiny flowerpot, complete with chocolate 'soil' and a spade-shaped teaspoon! The family next to us ordered a kid's afternoon tea, which had adorable mini sandwiches and scones for little ones too.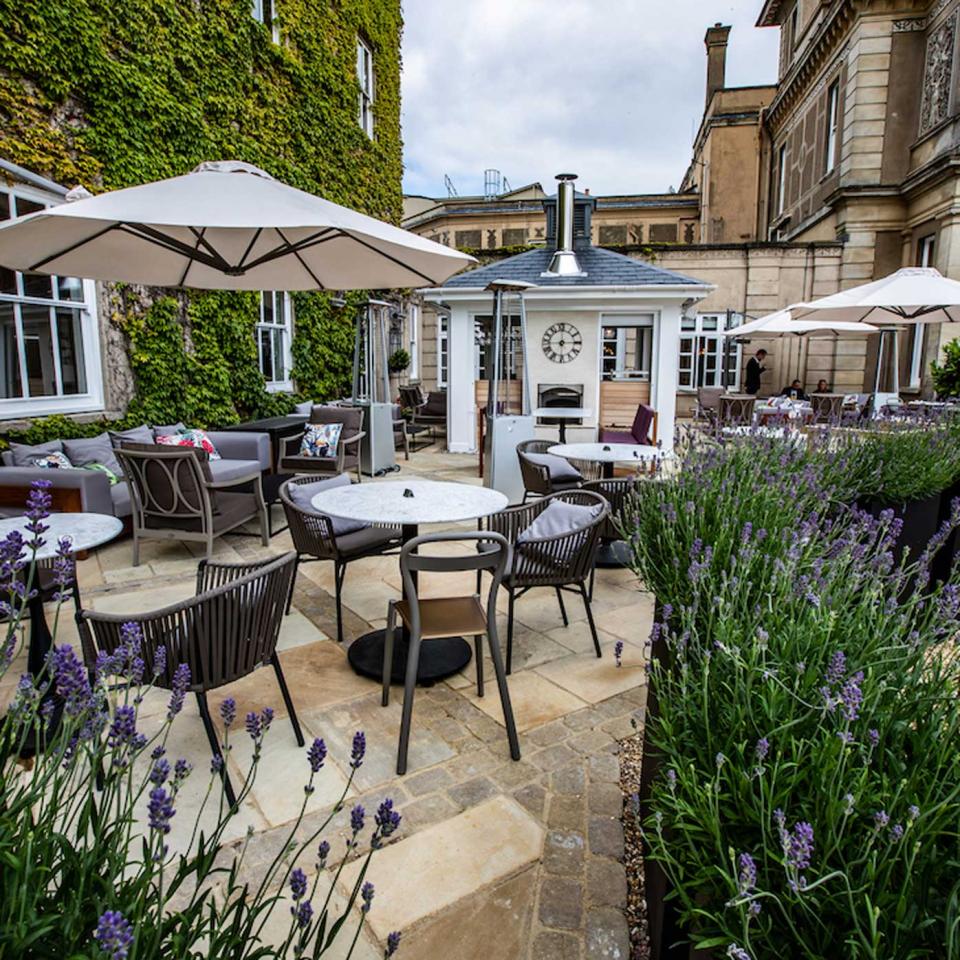 Down Hall's terrace
But even afternoon teas have to come to an end. As we stepped onto the train, that 'back to reality' feeling was just about bearable knowing that we'd discovered the most idyllic country escape right on our doorstep.
Double/twin rooms from £76 per night Afternoon tea from £30 per person, Downhall.co.uk.
Don`t miss

---