Travel
Staycation: Bayards Cove Inn
by Jessica Salter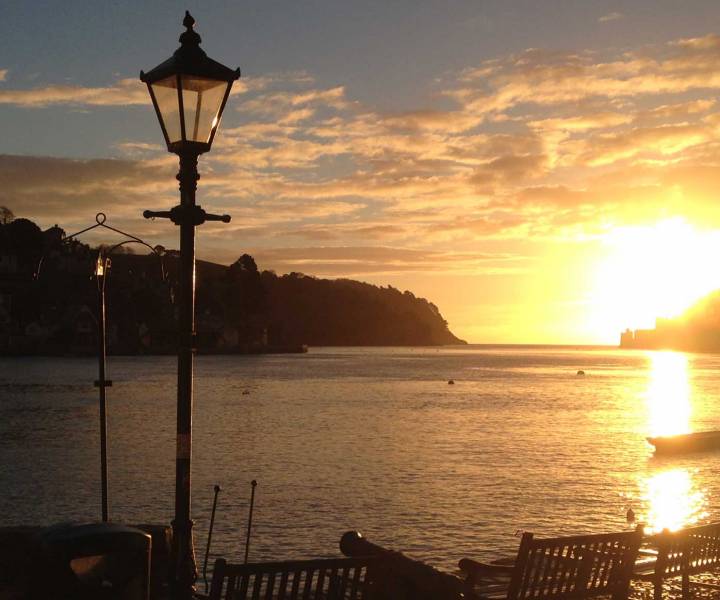 Dartmouth
A night away by the sea in Devon is a rare treat for busy mum Jessica Salter.
I used to travel on my own a lot; I love enjoying dinner in silence, with a book for company, before sneaking away to my room for more alone time. Having a baby 18 months ago put a stop to that... which makes this solo trip all the more exciting. I arrive at Totnes by train and, as my taxi sails down the hill into Dartmouth, I'm greeted by sunset views over the River Dart.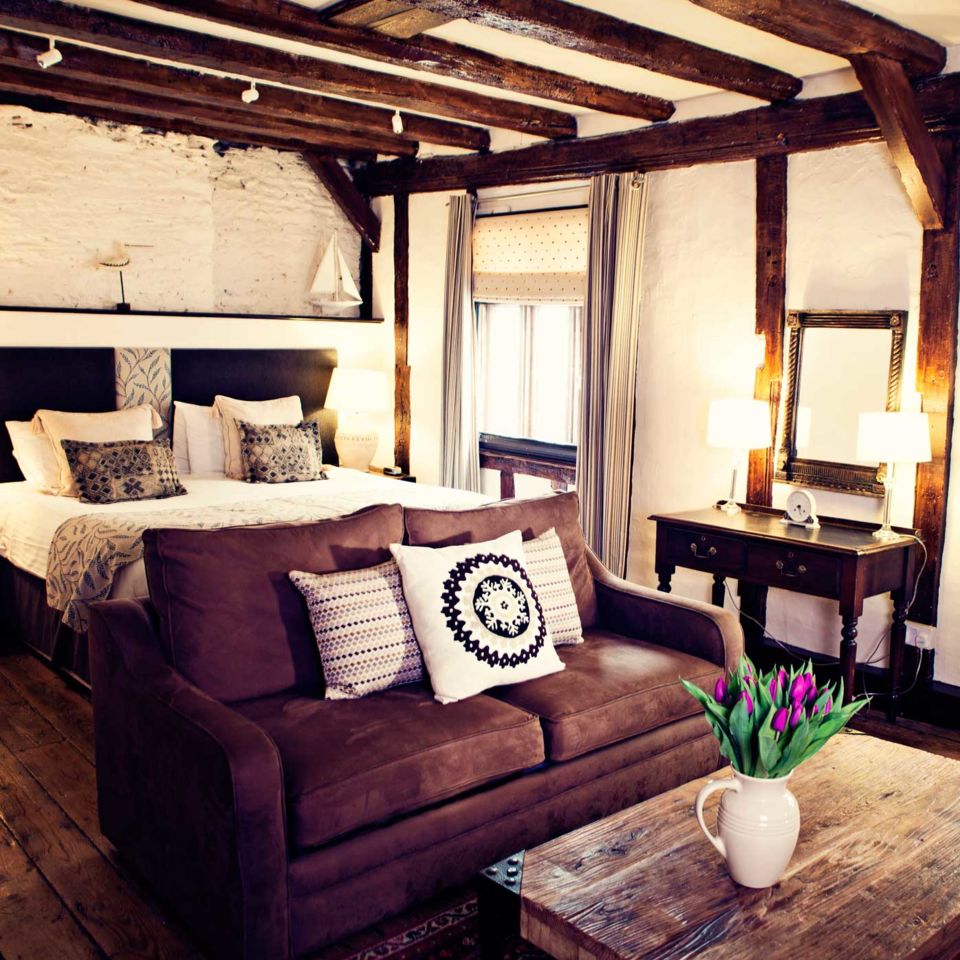 Bayards Cove bedroom
Tucked around a narrow street stands the pretty Bayards Cove Inn, built around 1380, whose bustling restaurant is all low beams, open fires and candles. Dartmouth is a fishing harbour so, while the menu features hearty inn food, there are plenty of healthy fish options, too. I go for a delicious starter of crab with avocado and harissa mayo, followed by the catch of the day – pan-fried lemon sole.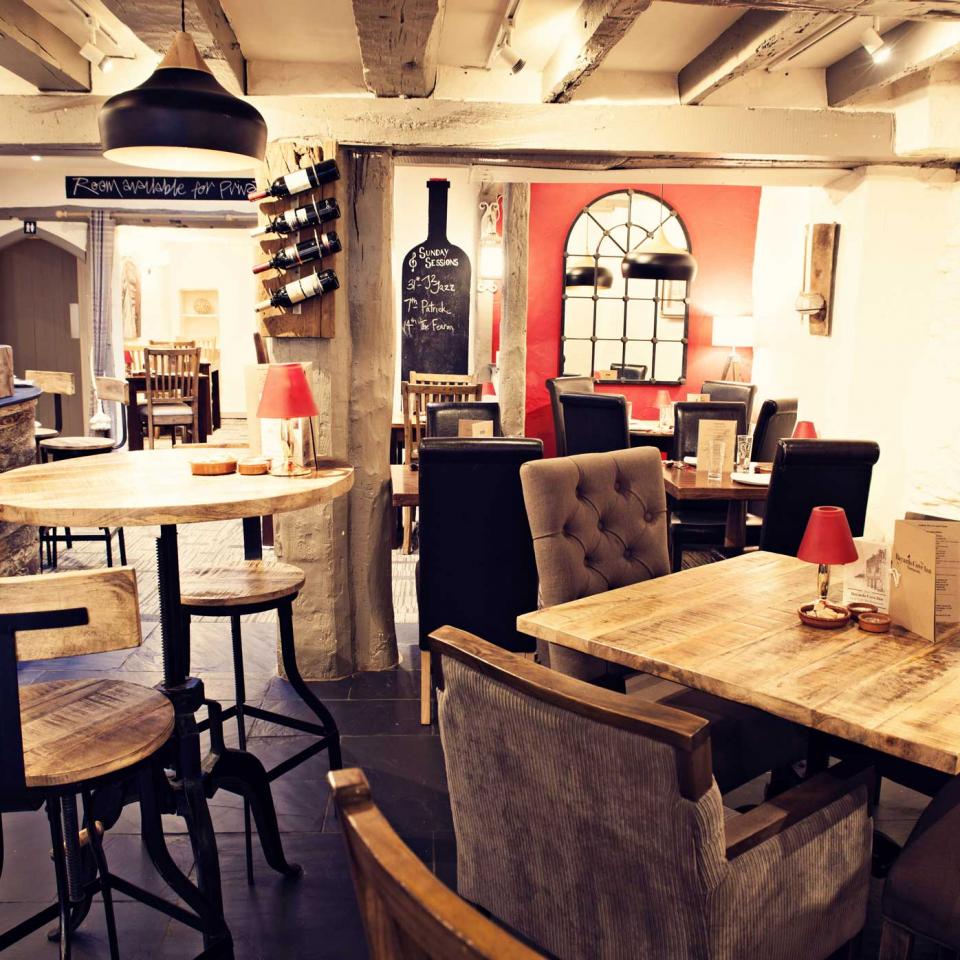 Bayards Cove interiors
A couple of glasses of wine, an affogato [an Italian coffee-based dessert], and I'm ready to climb the stairs to my room for the night. It's huge, with a super-kingsize bed, sofa and wooden rocking chairs. Still on toddler time, I get up early next day to explore, after which I'm more than ready for breakfast: thick yogurt from a Devon dairy, followed by poached eggs with avocado on sourdough.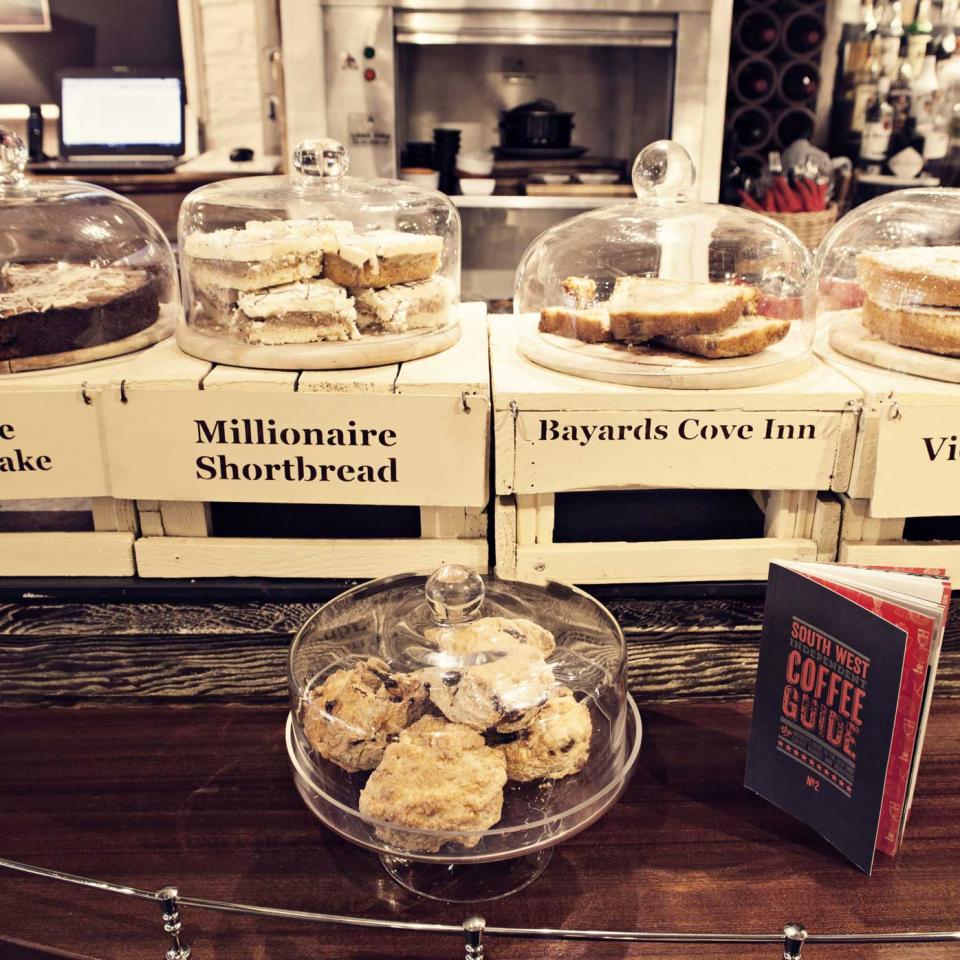 Bayards Cove cafe
There are more activities I could do – from stand-up paddle boarding to kayaking – but I'm happy just pottering around the shops and deciding on a fish-and-chip shop for lunch. I opt for one owned by locally celebrated chef Mitch Tonks, where I dine on fried cuttlefish and fish tacos with unlimited chips. 'The best fish and chips in the world,' my taxi driver notes approvingly as he whisks me back to the station after my mini-break for one.
Rooms from £175 including breakfast in summer season; bayardscoveinn.co.uk.
Don`t miss

---