Travel
Sublime Salzburg: Where to stay and what to eat
by Aggie MacKenzie
Ringed by mountains, Salzburg is a gorgeous, compact city. Best known as Mozart's birthplace (in 1756), it is, of course, also the setting for The Sound Of Music. Divided by the Salzach river, there's the pedestrian Altstadt (old town) with stunning medieval and Baroque buildings, and the 19th-century Neustadt (new city).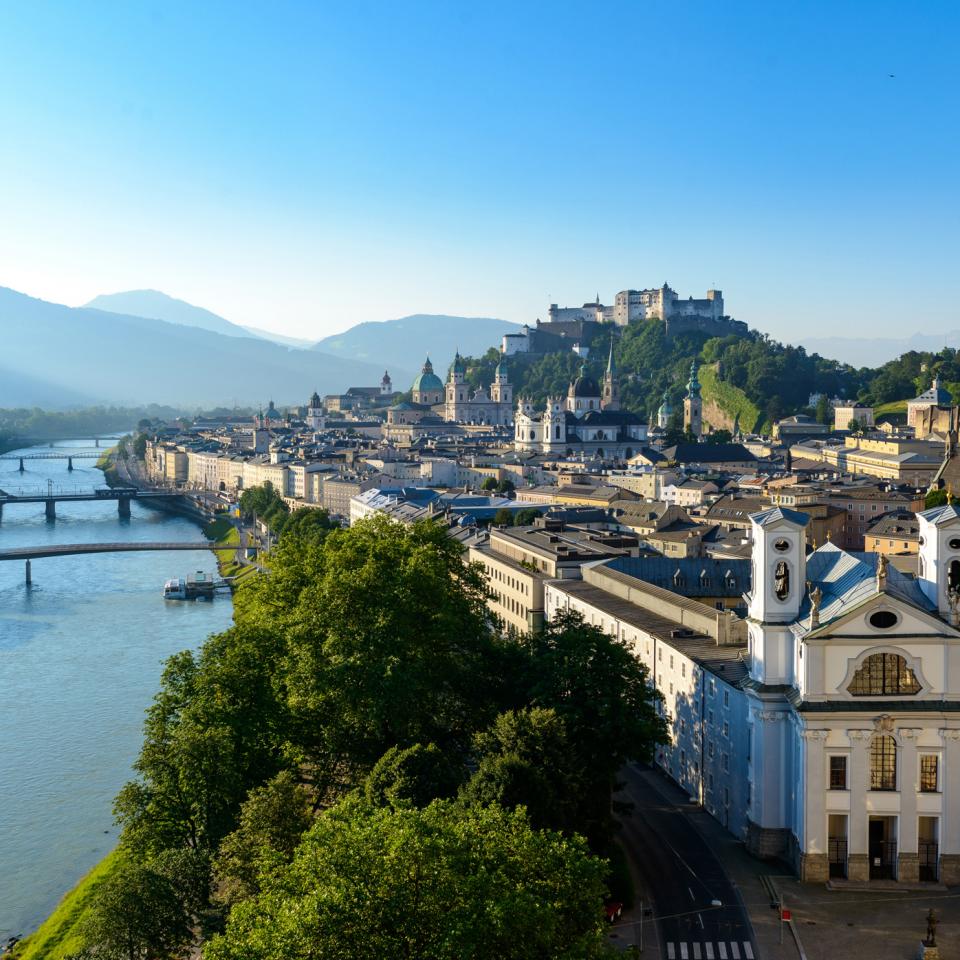 Where to stay
I stayed at the four-star Castellani Hotel, which is set within extensive grounds but is just a short bus ride, or 15-minute stoll, from the centre of town. Food in the hotel's Salieri restaurant is great value and Michelin-worthy. The salsify cream soup with buttery croutons was a triumph. Probably a bridge too far was the Rostbraten Esterházy – roast stuffed fillet of beef with Madeira, roasted vegetables and buttered potatoes. But when in Salzburg…
What to eat (and drink!)
For a real treat, book ahead at Europe's oldest restaurant, St Peter Stiftskeller, inside the walls of the eponymous monastery in the Old Town. It has been around since 803AD, and the interior is a mix of grand private dining rooms and intimate eating areas that are built into the original stone.
For fabulous small plates, try Carpe Diem – an affordable way to sample multiple flavours. Wines here are sublime – Grüner Vetliner was a new grape to me and I am now a fan.
Beer lovers should head to Stiegl's Brauwelt Brewery at Brauhausstrasse. The entry fee includes a tour and tastings of their different brews.
Stroll through the beautiful St Peter's Cemetery and you'll come across the adjoining 700-year-old bakery, turning out the most delicious woodfired sourdough loaves and rolls.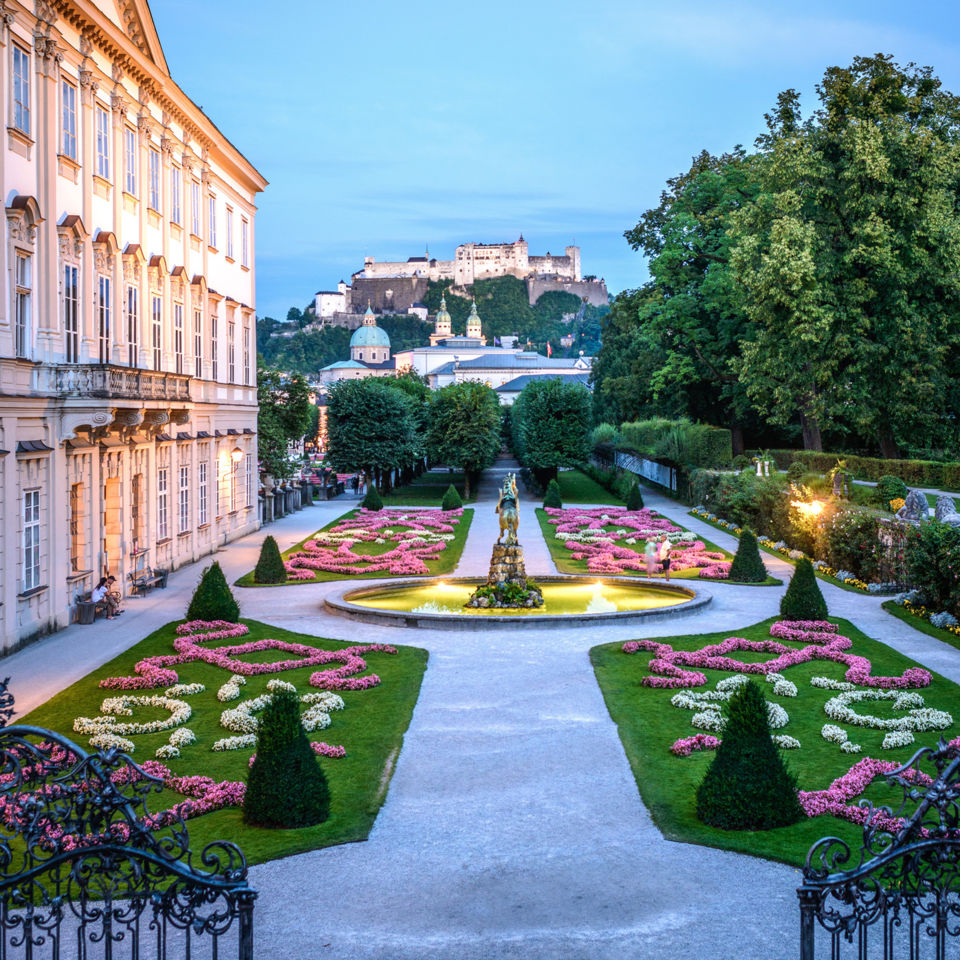 Getting out and about
I joined Fraulein Maria's Bicycle Tours on my first day to get my bearings. It starts in Mirabellplatz and lasts three-and-a-half hours. But, even if you don't take a tour, Salzburg is easy to navigate.
Allow yourself time to potter and pop into churches, shops, cafes (every coffee will be a good one). Amble down Getreidegasse, a narrow street on which Mozart grew up – and where his house is now a museum.
At the Baroque Mirabell Palace you'll see the famous horse fountain, around which Maria and the children danced as they sang Do-Re-Mi.
Pick up locally made pumpkin seed oil (for a nutty vinaigrette), quince vinegar and cured sausages at the Grünmarkt in Universitätsplatz. This huge open-air market has been selling everything from bread and meat to fruit and vegetables since 1857, and is open Monday to Friday, 7am-7pm and Saturday, 7am-3pm.
Don't miss...
Whether you're a Sound Of Music fan or not, you really should take one of the tours. There are two tours daily, each lasting four hours. I defy anyone to resist joining in Do-Re-Mi.
Bring back...
You can't leave without a box of Furst Mozartkugeln, the best version of a bite-sized nougat and marzipan ball covered in chocolate and wrapped in a foil picture of Mozart. Find them at Cafe Konditorei.
Don`t miss

---