Travel
Mountain high: skiing in the French Alps at Avoriaz
by Corrie Heale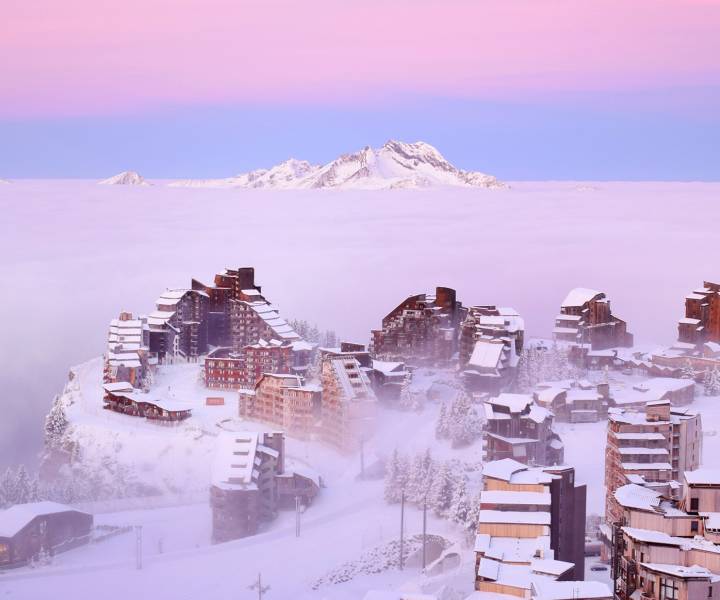 The 'innovative' architecture of the Avoriaz resort
Corrie Heale pulls on her salopettes for a special skiing break at Avoriaz...
I don't remember my Dad's long-johns being quite so tight under my salopettes, but then it has been almost 10 years since I skied the French Alps and never in a resort quite as special as Avoriaz. With a bag brimming with cold remedies and tissues, I plonked myself on the transfer bus to sniffle and wind my way up the mountain from Geneva to Avoriaz - how typical that I should get a cold the minute I left the office!
Situated on a sloping shelf above the long-established Morzine, Avoriza is a purpose-built resort and like nothing I have visited before - and I have skied my fair share of the French Alps. Entirely free of cars, this ski-in ski-out resort relies rather charmingly on horse-drawn sleighs and snow cats to transfer people and luggage to one of the many luxury apartments. Even through my medicimal haze, I was struck by the architecture. Each building look as though it's incorporated into the landscape, creating a harmonious and unique terrain. I shuffled out of the cold evening air into our toasty VIP chalet. Abandoning my suitcase, I instinctively followed the sweet smell of roast lamb and pumpkin (a far cry from my sad airport sandwich) to the spacious open-plan living and dining area.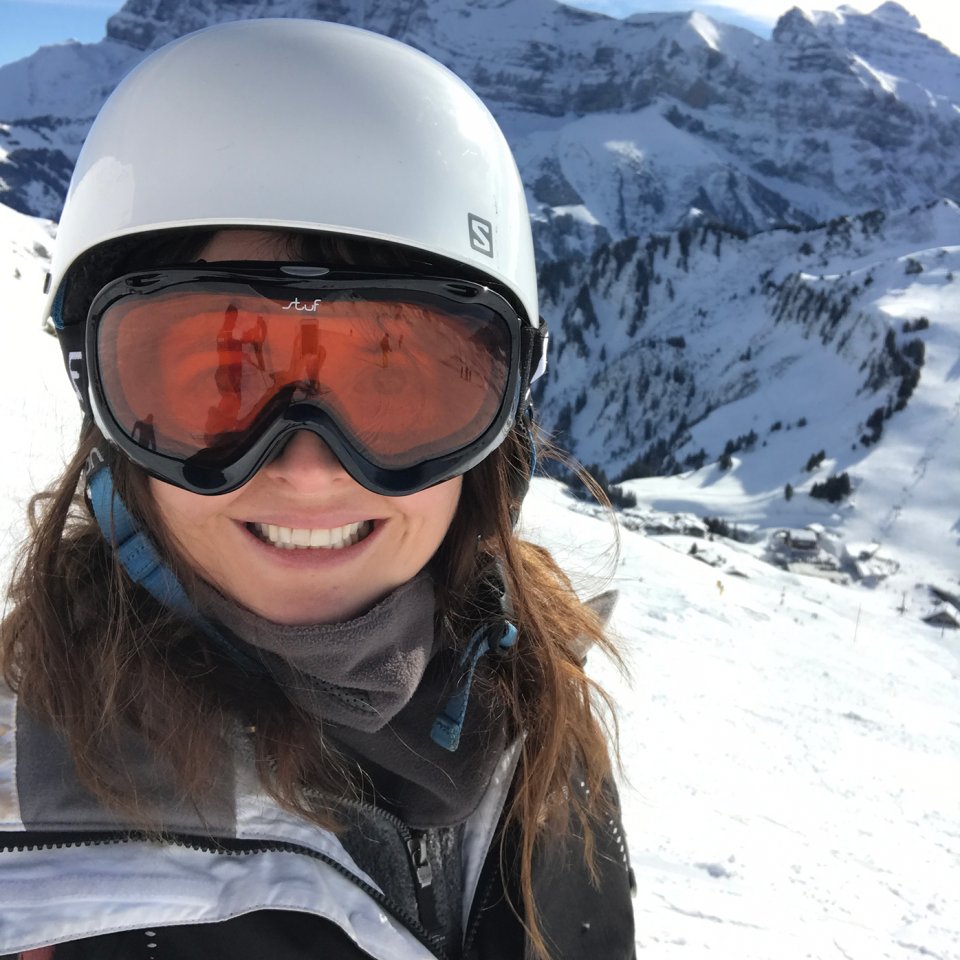 Corrie on the slopes
Here we dined on an elegant meal of oysters, roast pumpkin risotto and succulent lamb loin with puréed Jerusalem artichokes, pea purée and broad bean salad. It all looked like it had come straight out of the MasterChef kitchen. Just when I thought I was fit to burst, the chalet staff served cheesecake mousse with cinnamon crumb, blueberry compote and apple – all of which I planned to burn off on the slopes the following day. After dinner, I crashed on the eight-seater sofa and basked in front of the fire with panoramic views of the setting sun with a glass of port for company.
The chalet's interior was a contemporary combination of pine with accents of black leather and grey furnishing along with sheepskin rugs and faux fur cushions. Giant Arctic animal prints donned the walls along with a few other quirky touches, such as a hanging mountain goat sculpture and fluffy pompoms secured under big bell jars. My room was cold-recovery heaven with a generously sized bed, flat-screen television, private balcony and luxury bathroom complete with underfloor heating and black Block Buster tiles and black grouting – I've never stayed anywhere as stylish and my Instagram account took a heavy hit of pictures.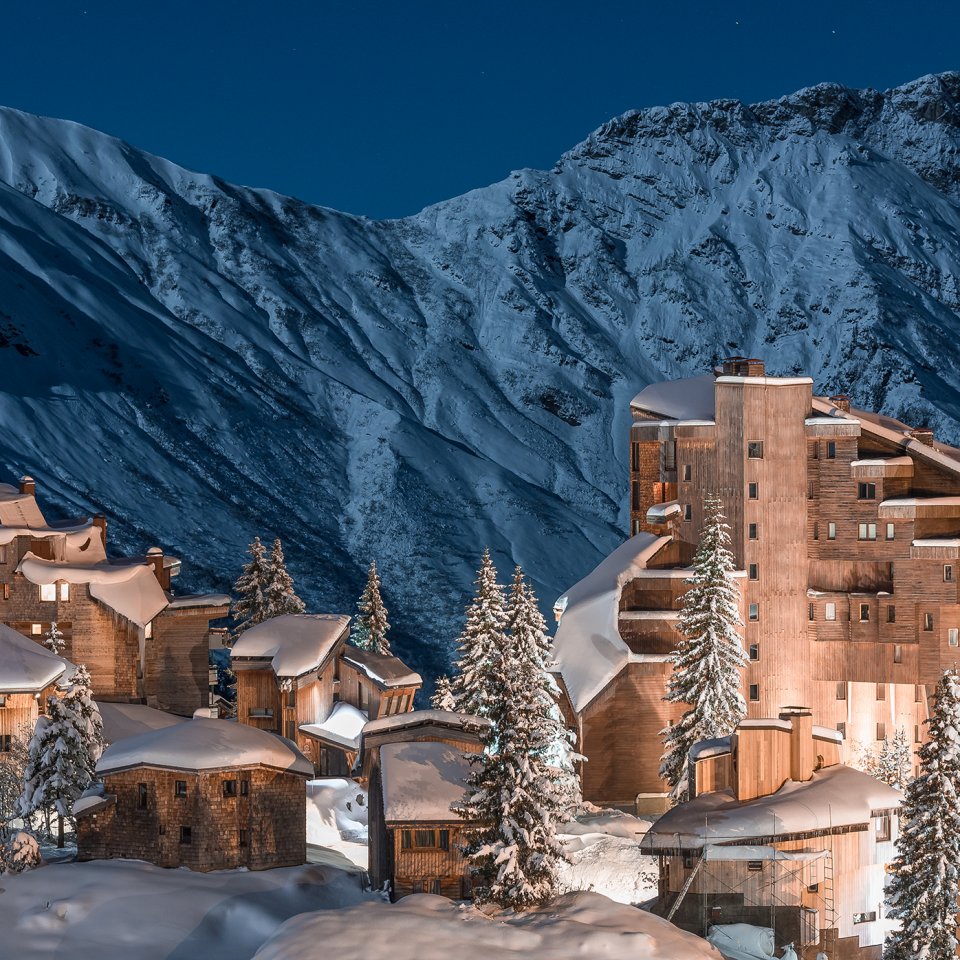 The 'special' resort is designed 'for guests to get from A to B on skis
I woke feeling horrendous; bunged up and miserable. I was in no mood to get out of bed let alone ski down a mountain! But after a filling breakfast of slow-roasted tomatoes on toast with feta and poached eggs, I gallantly pulled on my ski boots and got out into the fresh Alpine air. It was just what the doctor ordered.
The resort itself was designed to make it easier for guests to get from A to B on their skis – there's nothing worse than having to lug your skis a kilometre in ski boots. Skiing out of the chalet directly to a lift is a luxury that I've not experienced in a long time and really makes all the difference. In addition to hundreds of kilometres of beautiful pistes to enjoy, Avoriaz is on the main lift circuit of the Portes du Soleil, which gives you the opportunity to ski into Champéry in Switzerland for a quick hot chocolate and a brandy...or maybe that's just what I found myself doing!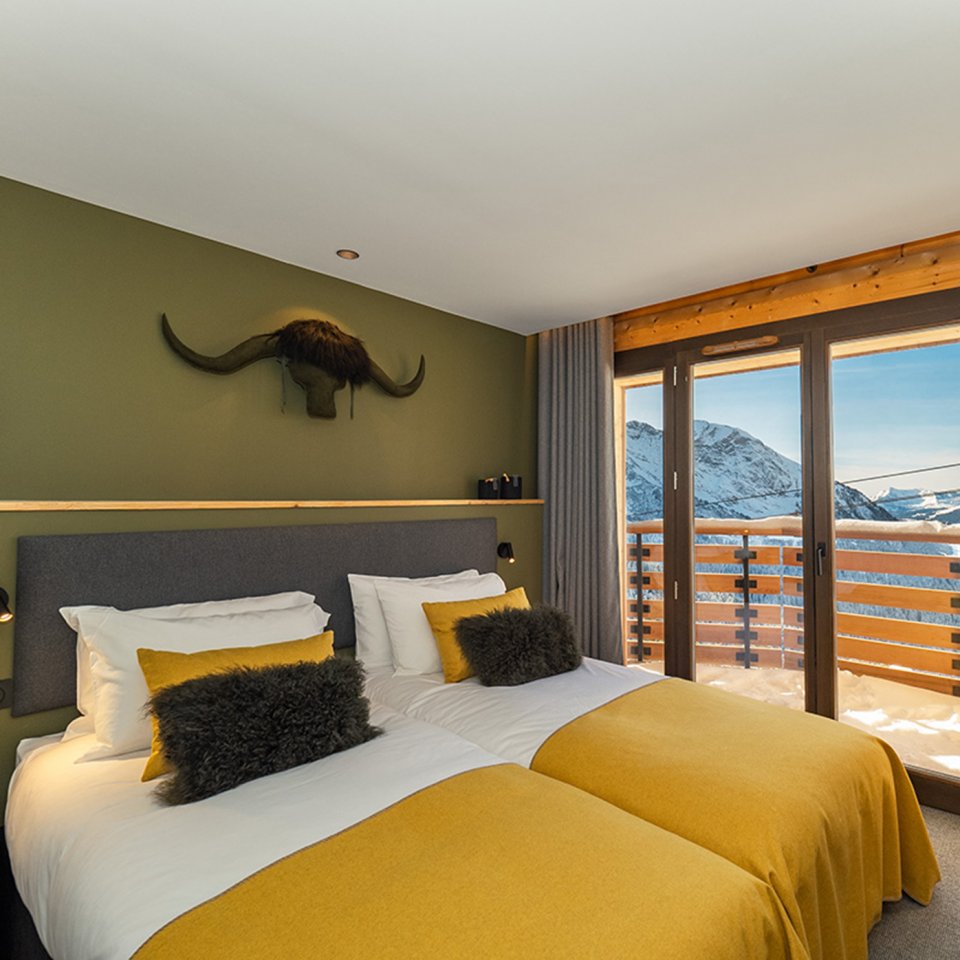 The Instagram-friendly bedrooms
Three days of skiing later and my slightly aching body is back on the sleigh, being pulled along by a beautiful horse. I look up at the innovative architecture one last time and take a deep breath in when I realise my nose is no longer blocked – when did that happen? Maybe all I needed was a touch of fresh air all along – and it doesn't get much fresher than the crisp air at Avoriaz.
How to book:
VIP Chalets' Beluga chalet has five bedrooms (sleeping 10-14 guests). Prices from £1,369-£2,969 per person for seven nights, based on two people sharing a room (unless stated otherwise), and includes return flights from London Stansted, transfers and catering. For all booking enquiries, visit vip-chalets.com.
Don`t miss

---