Travel
Efteling: a theme park for all the family
Kirsten Price finds a Dutch theme park where the rides are big, the queues are short, and the vibe is pure magic.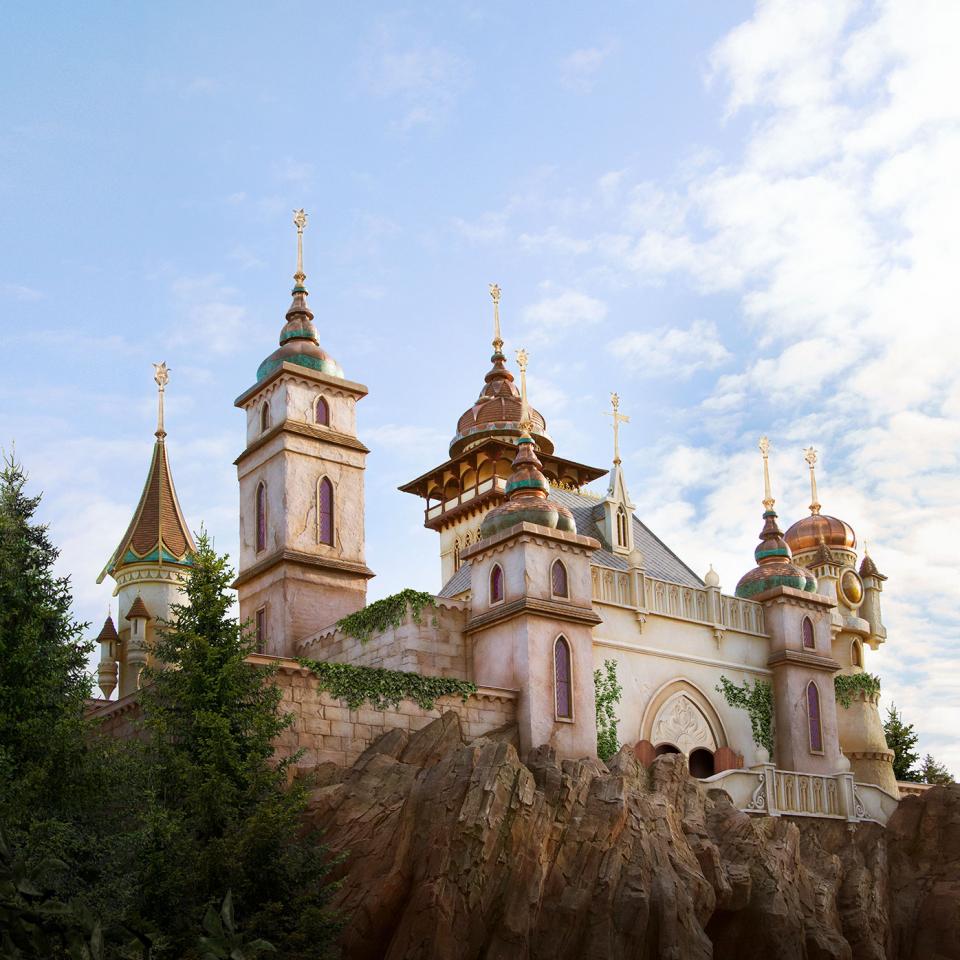 One of the 'fairy tale' rides
We really didn't know what to expect of Efteling – a Dutch theme park that opened 65 years ago. What started off as a fairy-tale forest has now become a fully fledged theme park and resort. It's loosely based around the Brothers Grimm fairy tales, which makes it feel a little more wholesome than your average theme park.
We (me, the husband, Steve, our 11-year-old son Harry, and eight-year-old daughter Annie) decide to make it a road trip and take the ferry to Calais, then drive across to Holland. Early boarding and entry to the club lounge on the P&O ferry make this easy, as does the traffic-jam-free European motorways.
We're staying in the Loonsche Land Hotel – one of three hotels at the resort. Set around a lake, it's reminiscent of Center Parcs and we really like the hunting-lodge vibe. Although quite basic, it's clean, spacious and cosy, with very friendly English-speaking staff. Our suite is large and the children love the spacious wooden bunk room with its bean bags and curtained beds. The restaurant serves family-friendly food that's great for feeding hungry, slightly fussy children, and breakfast is a fantastic buffet to set us up for a day in the park.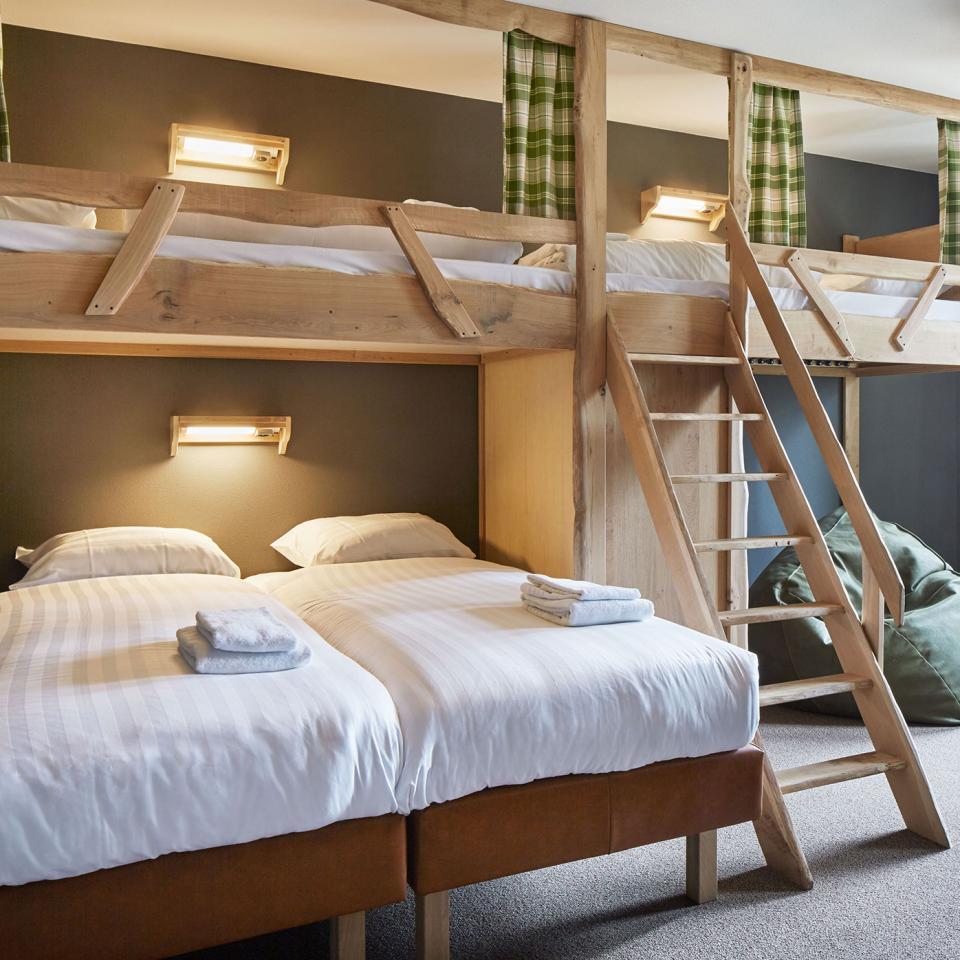 A family suite at the hotel
It's about a 15-minute walk along a pretty woodland path to the entrance where everything is simple and efficient; no hideous hours-long queues here – something we notice throughout our entire time in the park.
As our children have left toddlerhood, we head straight for the bigger rides and are not disappointed. There are loads to keep children of all ages amused (I admit I'm a bit of a thrill-seeker), from the wooden 70mph dragon- themed roller coaster to the ghost ship Water Coaster that plunges you into the lake and, yes, drenches you in the process. The back-to-nature vibe softens the commercialism and makes you forget that you're actually in spending money, and the fairy-tale theme seems less cynical and tacky than many attractions we've been to. Annie wanders through the fairy-tale forest finding all her favourite characters such as Pinocchio, Sleeping Beauty and Tom Thumb. From the talking tree to the flying magic carpet, it's an enchanting and very well put-together experience. The fact that nothing is in English doesn't spoil the enjoyment in any way. In fact, it makes it a little more special and out of the ordinary. There are the traditional carousel rides, mono rail and boat rides, so really something for everyone. As day turns to night, the experience ends with a water, fire and light show featuring more than 200 fountains and 900 lights, all set to music.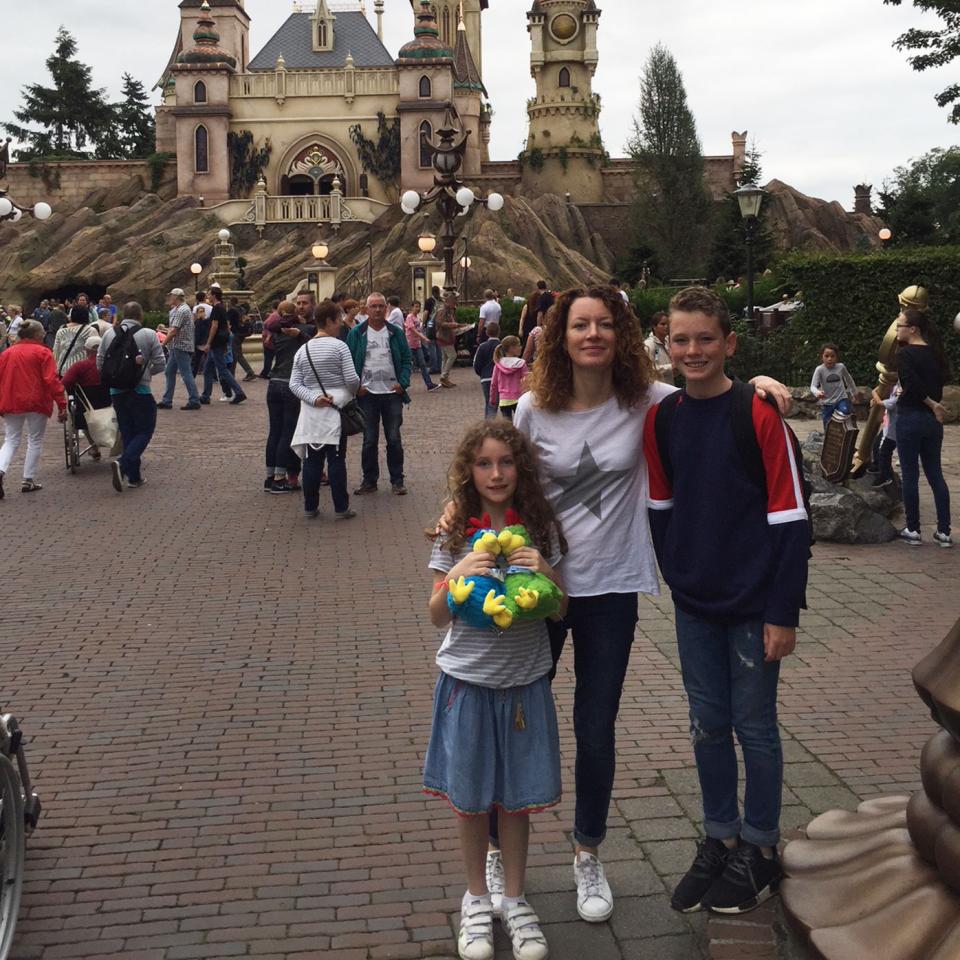 Kirsten with her children, Harry and Annie
It's a lovely, relaxing and fun weekend, and we're already talking about going again for another sprinkling of fairy-tale magic.
Getting there
Two nights in a holiday house at Holiday Village Efteling Loonsche Land costs from £455 for two adults and two children sharing. Includes three days' entrance to the park. P&O, DFDS and Stena Line all travel from the UK to Holland. EasyJet flies from London Gatwick to Amsterdam, from £60.