Travel
Christmas market staycation: Cheltenham
by Leah Hyslop
The 'small but quaint' festive market
Ex-food director Leah spends much of the year thinking about Christmas, but she still manages to feel festive at this Gloucestershire town's market...
You have to really love Christmas to work on a food magazine. Planning the festive issues starts in spring, and you spend the summer sweating over roaring fires on hectic photoshoots. It's amazing there's any magic left by the time Christmas Proper rolls around – but when I hear the first tinkling chords of Mariah Carey's All I Want for Christmas, I still light up like a tree.
Last year, my first Mariah experience was in the pretty Regency town of Cheltenham. When my husband Craig and I arrive, the local brass band is tooting out all the Christmas hits, and the streets are filled with shoppers. Cheltenham is famous for its races, but every December it's host to a small but quaint Christmas market. We're quickly enticed by stalls selling homemade fudge and the local tipple (a rather genteel-looking gin called Polo, of course).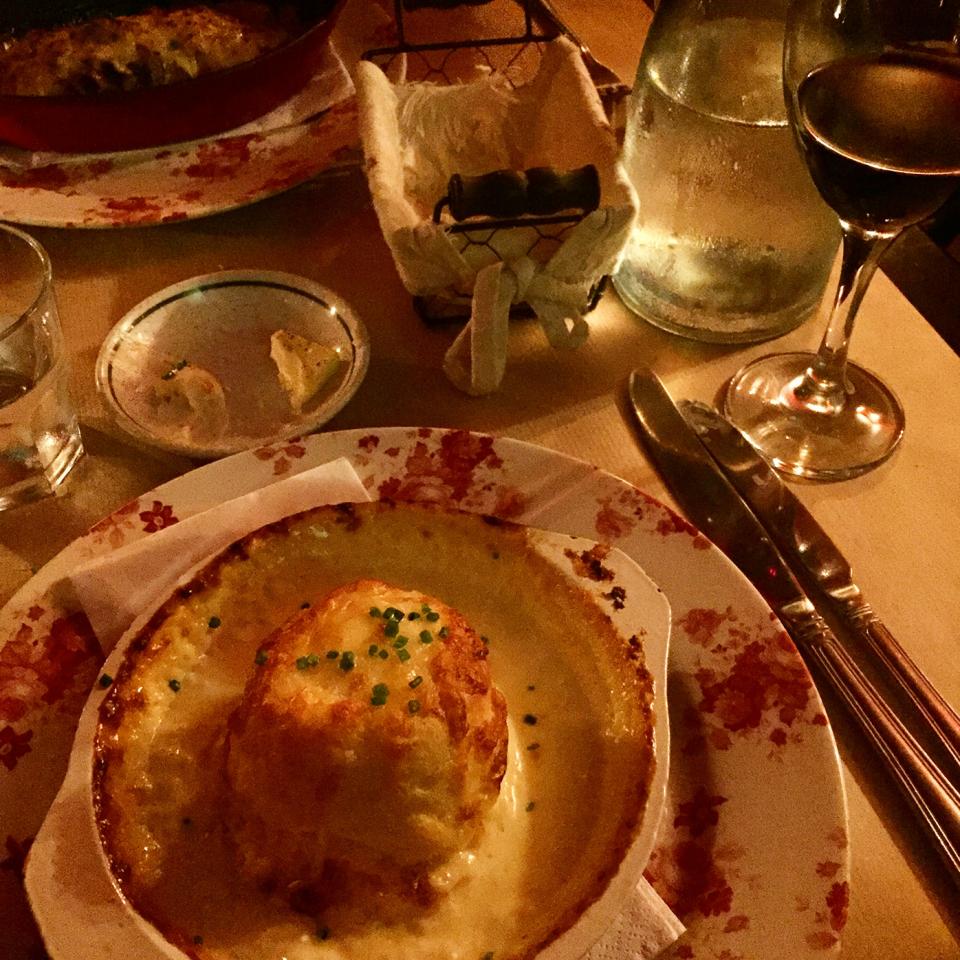 Comté cheese soufflé
Christmas markets are fuelled by mulled wine – how else do they persuade you to spend silly amounts of money on badly carved tree decs? – and here it's served from a rather cool converted red bus, The Bus Stop Bar. We take our paper cups into the cute wooden sheds provided for shoppers to sit in, and spend a productive half-hour working out how we can squeeze both our families round the table on Christmas Day.
Our home for the weekend is Strozzi Palace, built in the late 1800s and today home to six 'serviced apartments'; we are staying in the Italian-inspired Milano apartment, with a chic monochrome scheme.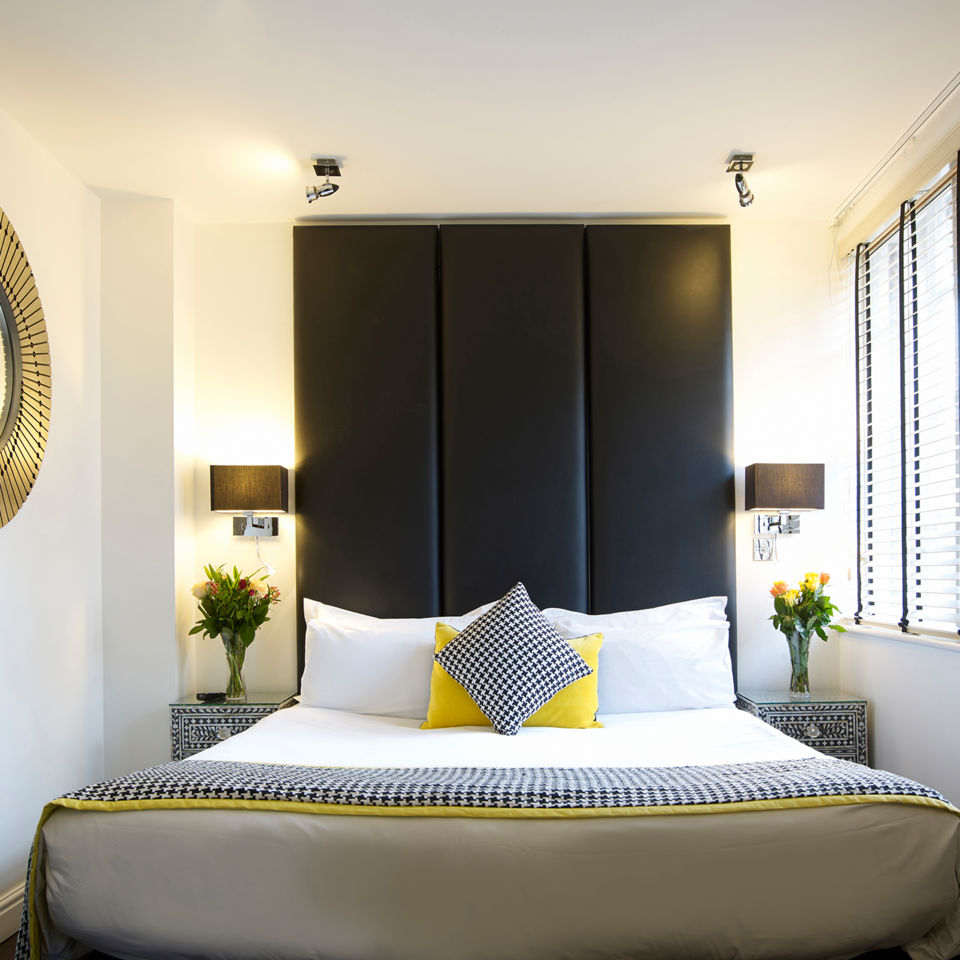 Italian-inspired accommodation
Strozzi combines the space and freedom of a holiday rental with the convenience of a hotel; it's great to have a kitchenette for simple meals, but you still get daily housekeeping visits, and the fridge is stocked with essentials. Sadly, my noble ambitions for a healthy breakfast of branflakes are swiftly tramped on by nearby café The Find, whose 'cruffins' – half croissant, half muffins – are irresistible.
Loaded down with shopping, we finish with dinner at charming bistro Le Petit Coco, where we tuck into an old-school French feast of Comté cheese soufflé and coq au vin. It might have been Christmas in magazine-land since April, but suddenly, I really do feel festive.
HOW TO BOOK
Apartment at Strozzi Palace, from £104 per night, including continental breakfast; strozzipalace.co.uk.
Don`t miss

---