Travel
6 unmissable New York food experiences
by Lisa Harris
If you're jetting off to New York, you'd better be hungry. The city that never sleeps is also the city that never stops eating.
Some of the world's best food is on offer 24-hours a day, from late night noodles to early morning coffee, and all the cakes and cocktails you can handle in-between.
Here are the six New York foodie experiences you should put at the top of your list: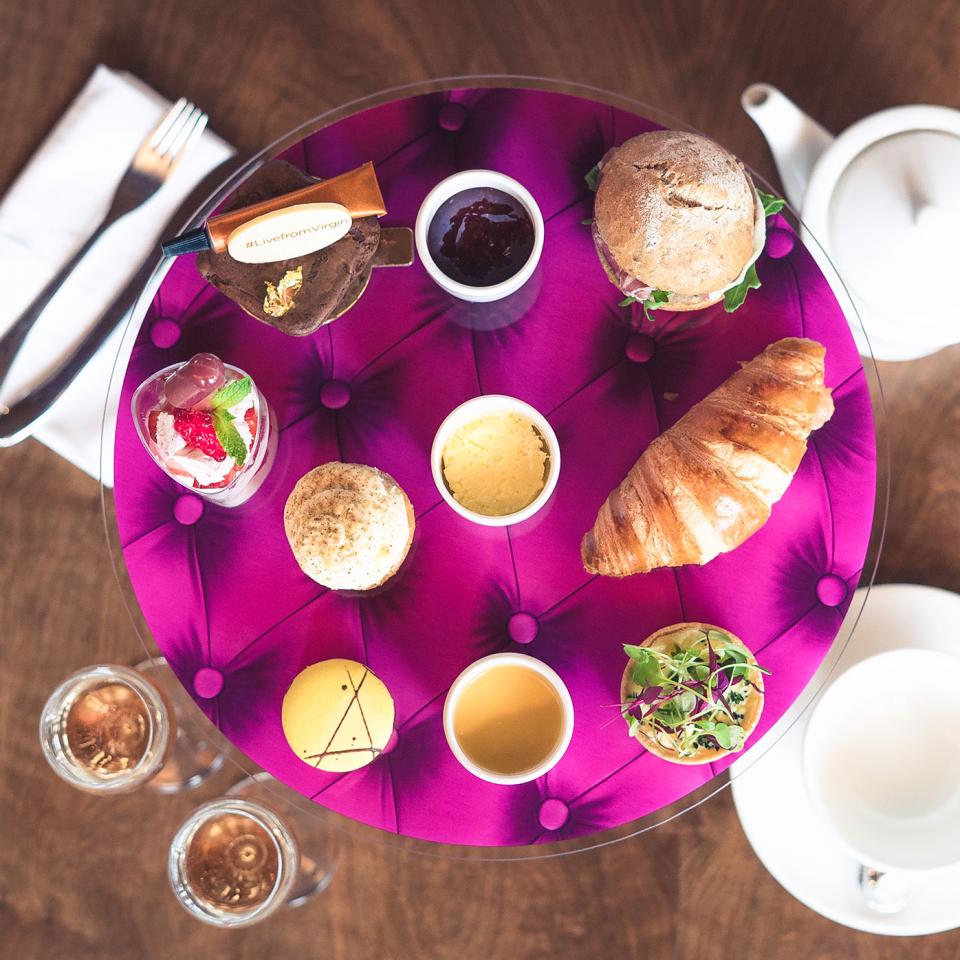 Start off in style
Take the Virgin afternoon tea flight and start your holiday with Champagne and cakes. Master pâtissier Eric Lanlard has created a bespoke afternoon tea in the London Heathrow Clubhouse and for all daytime flights worldwide. Warm scones and colourful macarons come down the aisle with a refreshing cup of tea, just as you prepare to land in New York City.
Use the on-board Wi-Fi to plan everything you're going to eat for the next few days, and treat yourself to Economy Delight seats with extra leg room and dedicated overhead storage for all your edible souvenirs on the way home.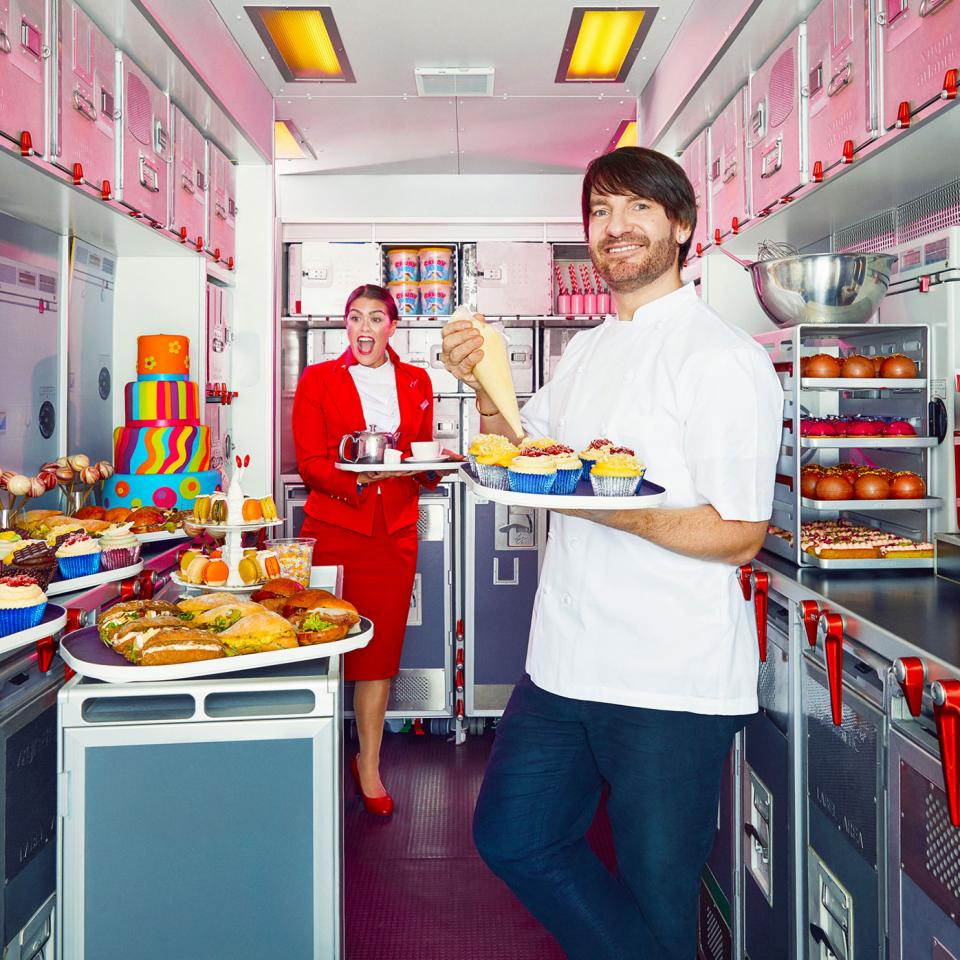 Don't count the calories
Start as you mean to go on with a slice of forget-the-diet 'crack pie' from the iconic Milk Bar bakery.
An off-shoot of David Chang's Momofuku restaurants, Christina Tosi's Milk Bar serves super-charged sweet treats to power you through a day in Manhattan. The crack pie (£5) is cousin to the British Gypsy tart, with a dense, caramel filling in crisp pastry. The Milk Bar Birthday Cake latte is reason to celebrate in itself, with signature birthday cake flavours topped with espresso, steamed cereal milk, and rainbow sprinkles. Die-hard fans should pick up a packet of Milk Bar corn powder, so you can take the cavity-dreams away with you and make crack pie, corn cookies, or cereal milk at home.
Nine locations across the city milkbarstore.com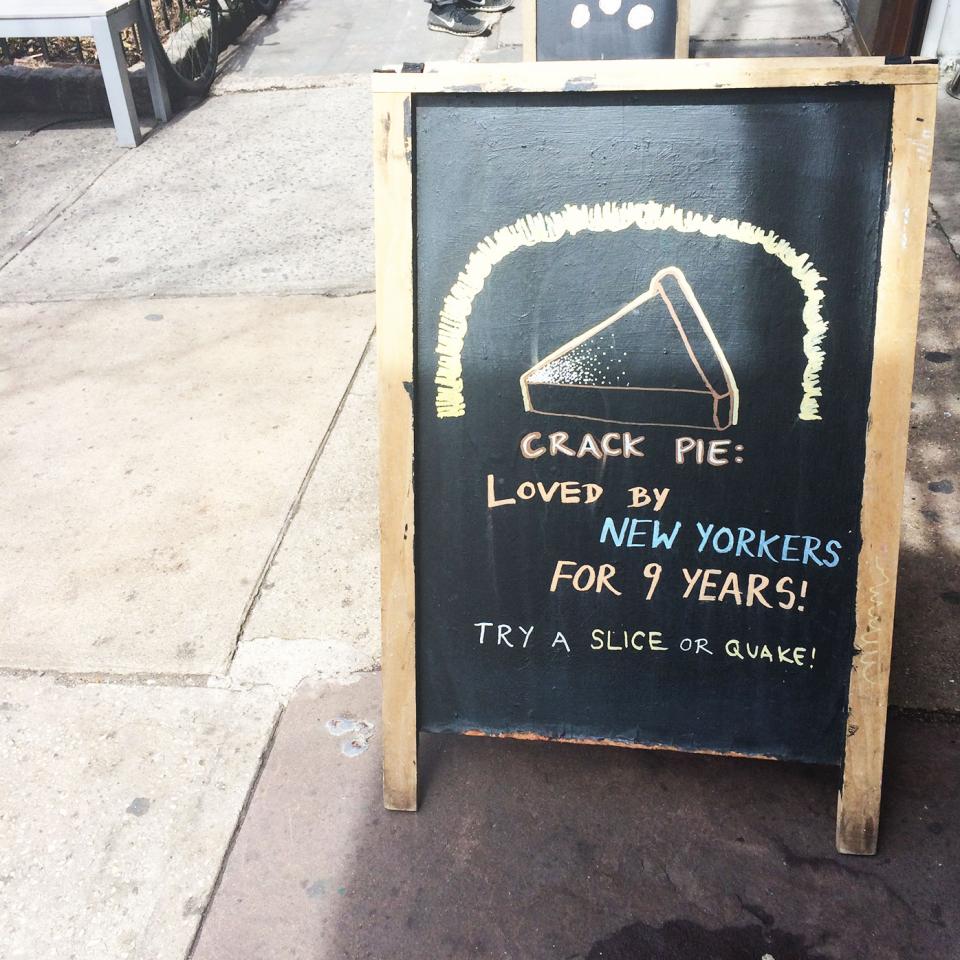 Big lunch
Take your sugar rush downtown and queue up at Xi'an Famous Foods. It doesn't look like much from the outside, but its spicy cumin lamb with hand-ripped noodles are an Instagram sensation for a very good reason. Slippery, thick biangbiang noodles are slurped up with a lightly spiced sauce and sautéed cumin lamb. If only we'd had room for the homemade tofu dumplings too. Be prepared to take-away if you can't get a seat, and we'd recommend grabbing a sour hawberry iced tea with your lunch – and plenty of napkins.
12 locations across the city xianfoods.com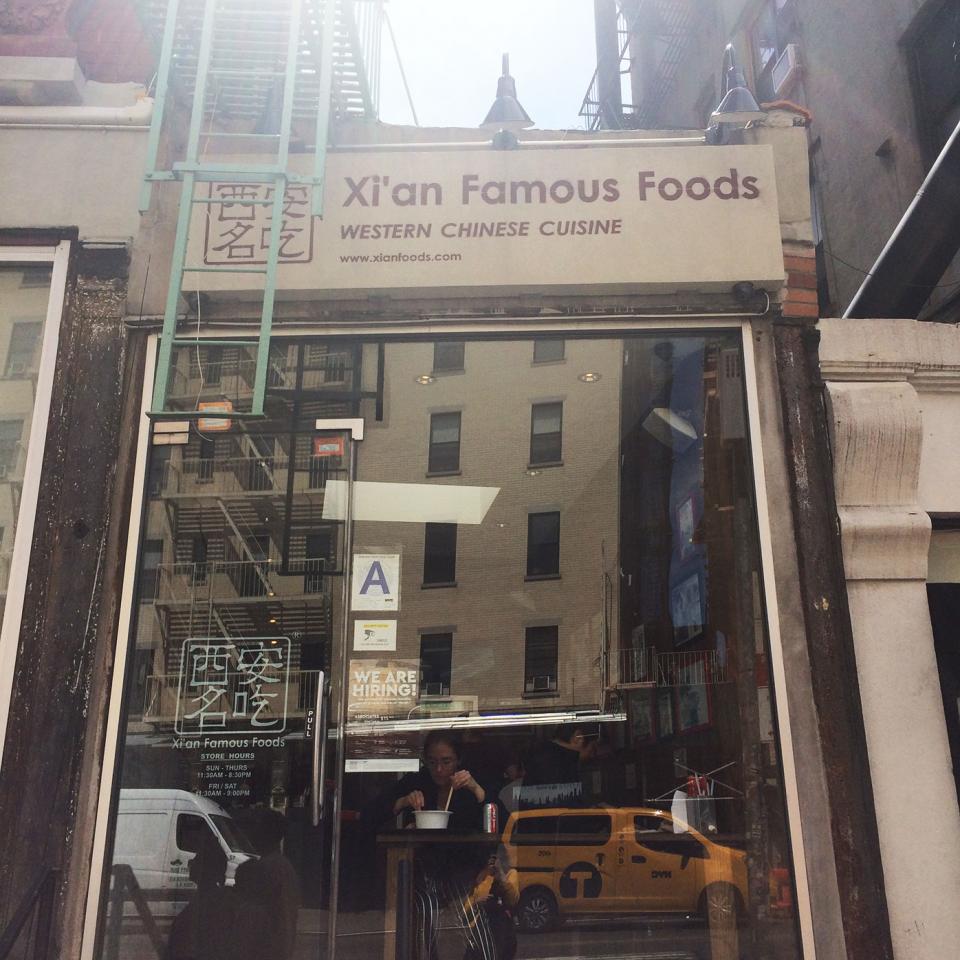 Keep your eyes open
Mexican food trucks are on pretty much every corner. While we love La Esquina for a sit-down feast of quesadillas and tortas in Midtown, we'd recommend stopping at any Mexican food truck you come across in the city for a cheeky taco or elote grilled corn with lime and Cotija cheese. Competition is fierce in New York, so only the good trucks tend to stick around. In Brooklyn, we loved Don Panchito Tacos From The Truck on the corner of 3rd and Bedford Avenue for Al Pastor tacos, and the Real Mexican truck on 6th and Bedford Avenue for their messy and moreish carnitas.
Credit Larry Miller
Don't believe the hype
We hate to say it, but we were slightly disappointed by Dominique Ansel's you-simply-have-to-try-this-before-you-die cronuts. Perhaps a classic case of Insta over-inflation? They were delicious, of course, but it's really just a particularly buttery doughnut with pretty icing on top.
We'd recommend the cannelé. These dark, individually baked cakes sit innocently on the counter – but with their soft, just-out-the-oven custardy centre and caramelised rum crust, they should be the star of the show.
189 Spring Street, NY 10012 dominiqueansel.com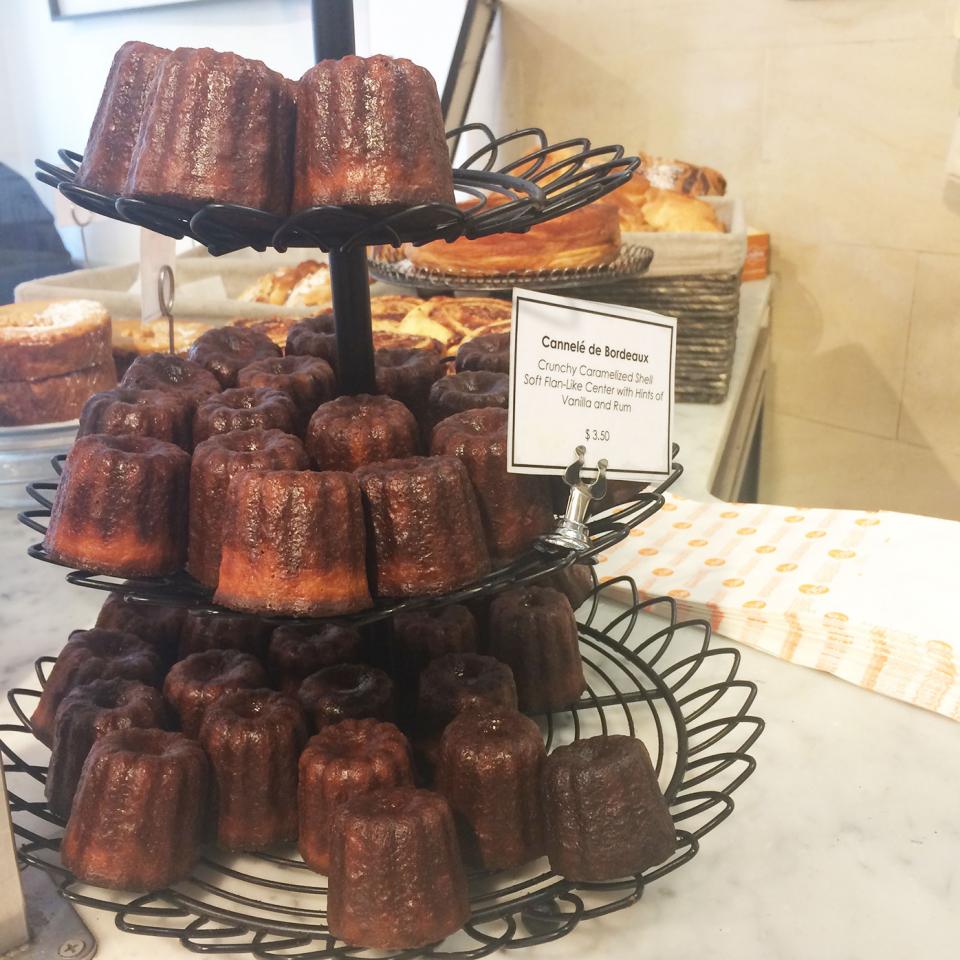 Happy hour
After all that walking, you'll need a drink. Make the most of New York's famous happy hour (usually 4-7pm) and drop into one of the famous drinking dens across the city. For rooftop views, you can't beat The Top of the Standard or Hotel Hugo (go up the hidden stairwell to find the sofas with the best view of the Statue of Liberty). Bartenders recommend Clover Club in Brooklyn, Attaboy in the Lower East Side, or Dante and Employees Only in the Village (the latter's grilled pork chops are top-notch, too).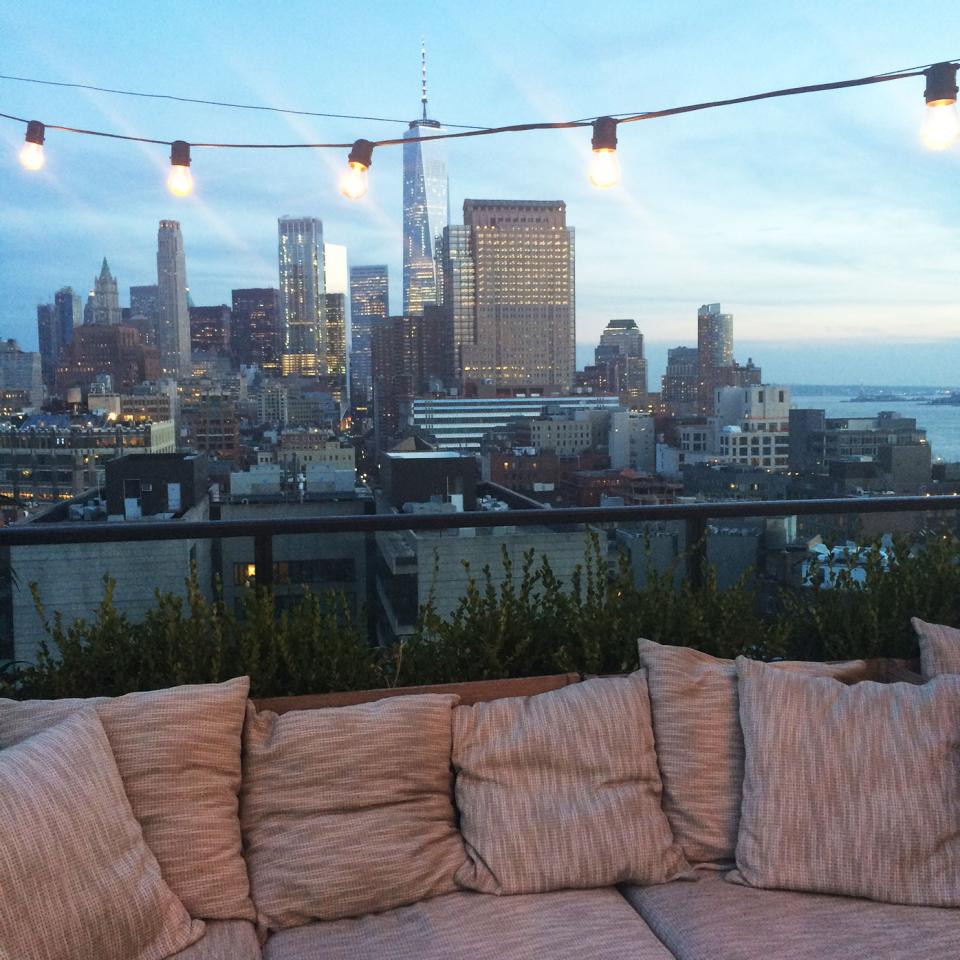 Hotel Hugo
We were invited to New York as guests of Virgin Atlantic to review the new Economy Delight seats and afternoon tea.
Don`t miss

---