Travel
Staycation: multi-generational holiday at Whiteshoot Farm, Wiltshire
by Francesca Syz
Finding a holiday cottage that works for multi-generational groups can be tricky, but not impossible, as travel editor Francesca Syz discovers.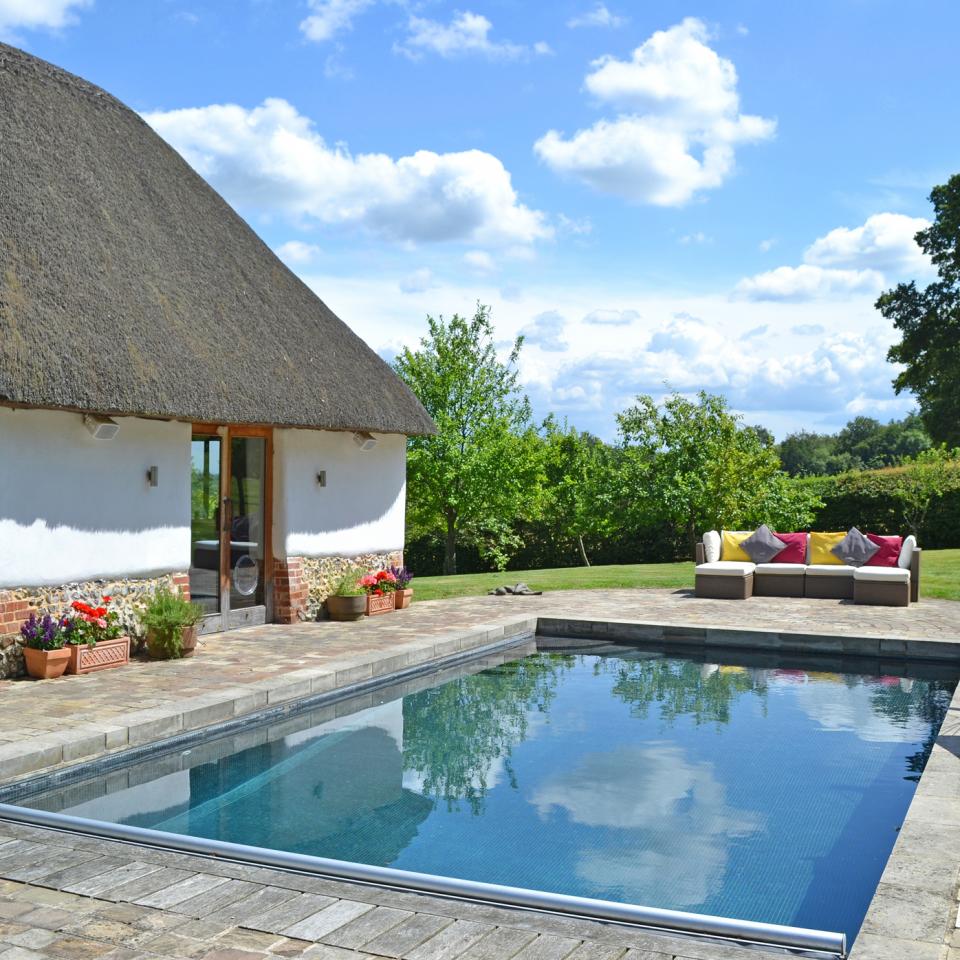 'I was slightly daunted about arranging a get-away double birthday celebration that would accommodate two physically fragile, long-divorced parents, one spirited six-year-old, and an enormous dog.
Eventually, I settled on Whiteshoot Farm, a four-bedroom house forged from an early- 19th-century thatched barn on the edge of the New Forest, which comes with six acres of land, a little lake, a vineyard, truffle orchard and – the crowd pleaser – an outdoor pool heated April to September. Honestly, weather aside, it's like being in a Tuscan villa.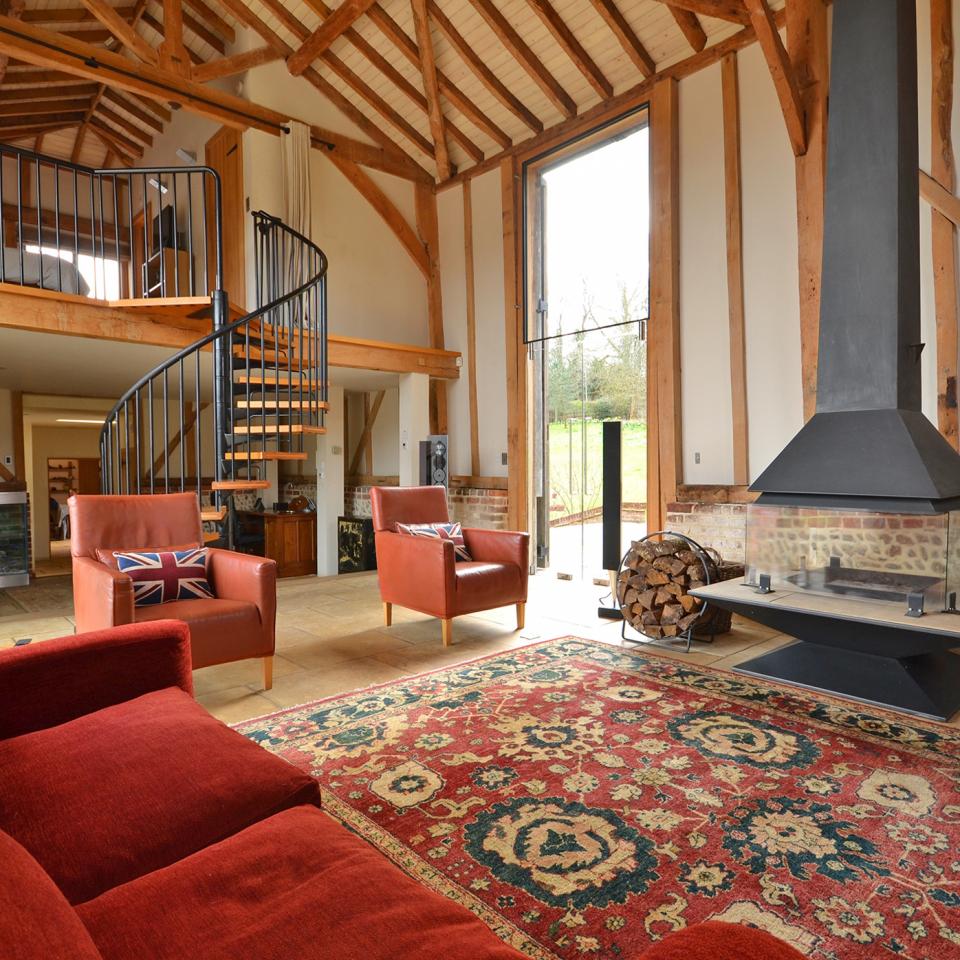 The gorgeous, double-height living room has two huge leather sofas and multiple armchairs, and floor-to-ceiling glass doors lead out onto the terrace. To the right is a barbecue area and outdoor table where the birthday meal of locally bought ribeye steaks, salad and birthday cake takes place under the stars, with an owl hooting overhead. To the left is the lovely 28ft pool, which Eva (the six-year old) is hardly out of the entire stay.
The rest of us flop next to it on an outdoor sofa or in the hammock. In the kitchen/dining room a huge American fridge is stocked with the basics, plus treats like homemade forest fruits crumble.
While it's tempting never to leave, there are great pubs a short drive away and, within 10 minutes, the wild-pony-filled New Forest. When the sun shines, we're splashing about in that pool, and when the skies grow dark, we put on the kettle, settle by the fire and reach for another slice of birthday cake.'
Week-long breaks from £1,100; newforest cottages.co.uk.
Don`t miss

---