Food
Taking orders: Wazwan
by Sarah Maber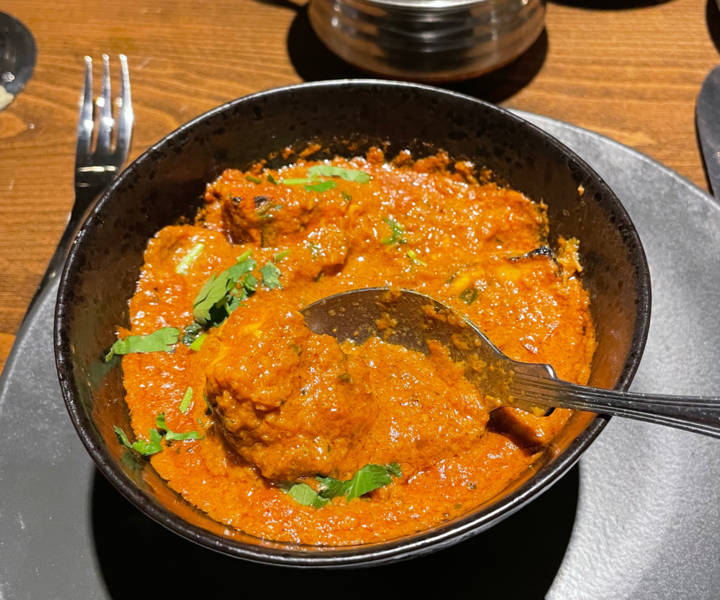 Sarah's vegetable tikka masala at Wazwan
Sarah Maber heads to Sheffield to dine in the city's new Kashmiri-inspired restaurant
Where is it?
In the heart of Sheffield city centre, tucked away in Leopold Square.
What's all the fuss about?
A Kashmiri-inspired restaurant, Wazwan combines authentic cuisine from the Indian region with the best Yorkshire produce… not to mention an enviable cocktail and wine selection. The menu is divided into light bites and small plates designed for sharing, followed by 'grills, curries and biryanis'. There are plenty of options for anyone on a plant-based or gluten-free diet. Best of all, it's pretty affordable; main courses start at £8.90 for vegetarian curries and £11.50 for meat.
What's the place like?
Modern and dramatic – a huge room filled with dark wood, black crockery, low lighting, velvet seating and deep purple feature walls hung with tapestries. Even at 7pm, the restaurant is busy, but it doesn't feel remotely cramped.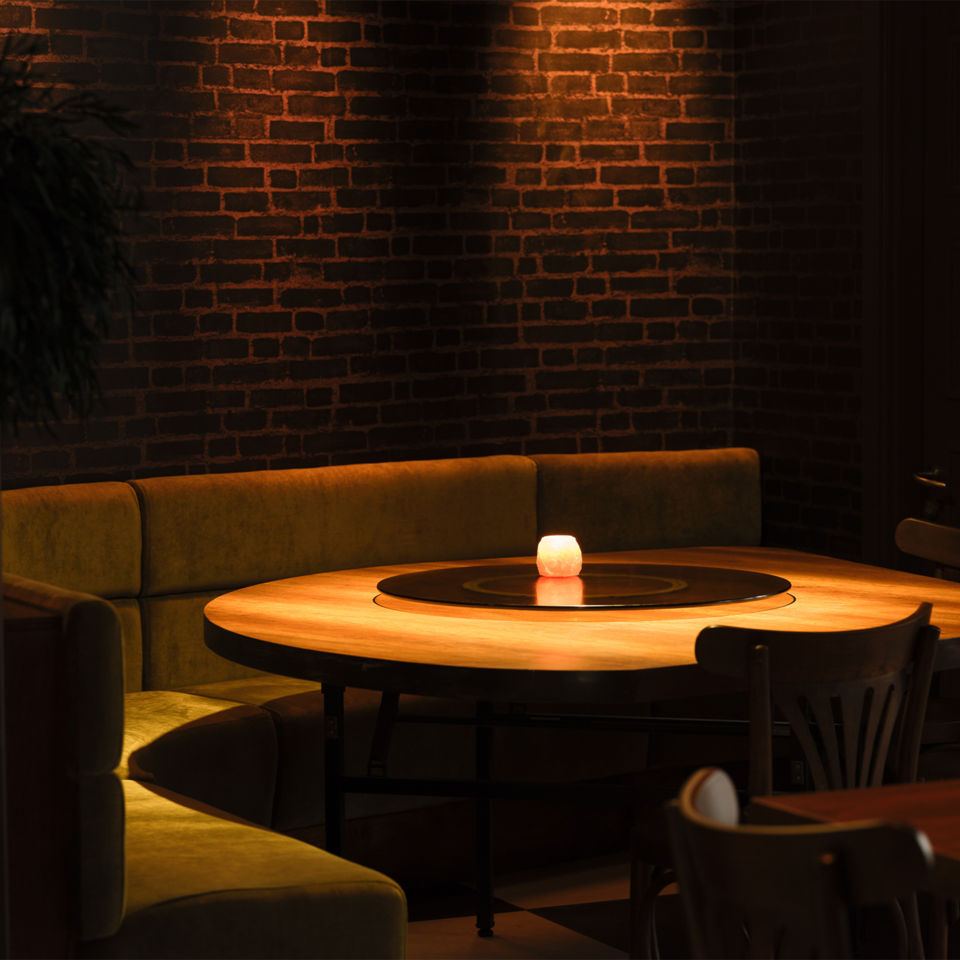 Wazwan's modern and dramatic interior
What did you eat and drink? 
The menu was packed with delicious-sounding, unusual starters. After much deliberation, I opted for samosa chat – crispy vegetable samosas topped with a pile of chickpeas, potatoes, yogurt and tamarind, with a sprinkling of pomegranate seeds. My husband Rufus, a lover of chicken wings, was excited to try the Bihari wings, which came marinated in tandoori masala and mustard seeds. They were both mouthwateringly good, and just the right size – big enough to satisfy but still leaving plenty of room for the main event. And what a feast it was!
Rufus's Hyderabadi chicken was super tender and steeped in a rich curry of garlic, ginger, coriander and poppy seeds. I ordered vegetable tikka masala – a bright, tasty blend of tomatoes, coriander, green chillies and lots of veggies; we shared a portion of sag aloo, tempted by the description on the menu which noted: 'a humble and giving vegetarian curry, close to Kashmiri hearts everywhere.' The house wine was the perfect accompaniment – a crisp Sauvignon blanc with citrus notes that complemented the food really well.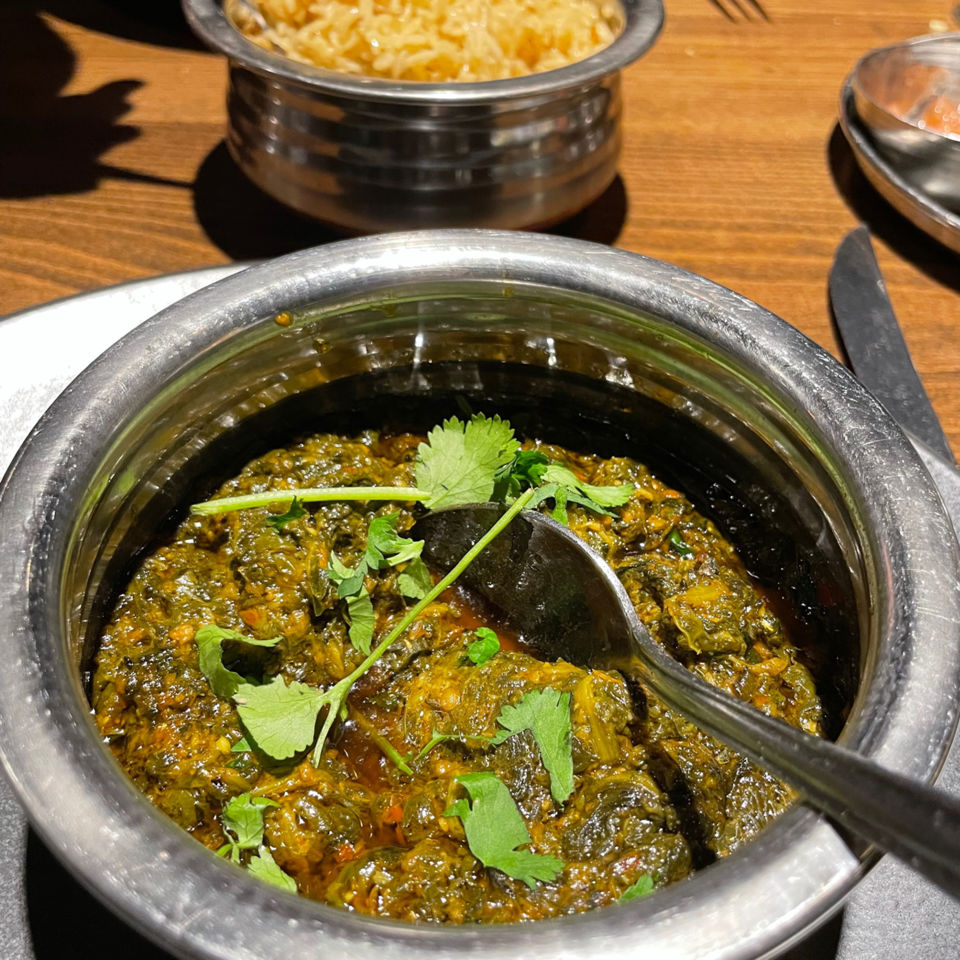 Sag aloo
Your verdict?
Truly excellent Indian food with a menu that extends far beyond the average. We shall return!
Lasting memory?
The excellent service and convivial atmosphere. Nothing was too much trouble, and the staff were attentive without being obtrusive. Altogether, a perfect meal out.
Don`t miss

---