Food
Taking Orders: Fatto a Mano, King's Cross
by Jessica Lang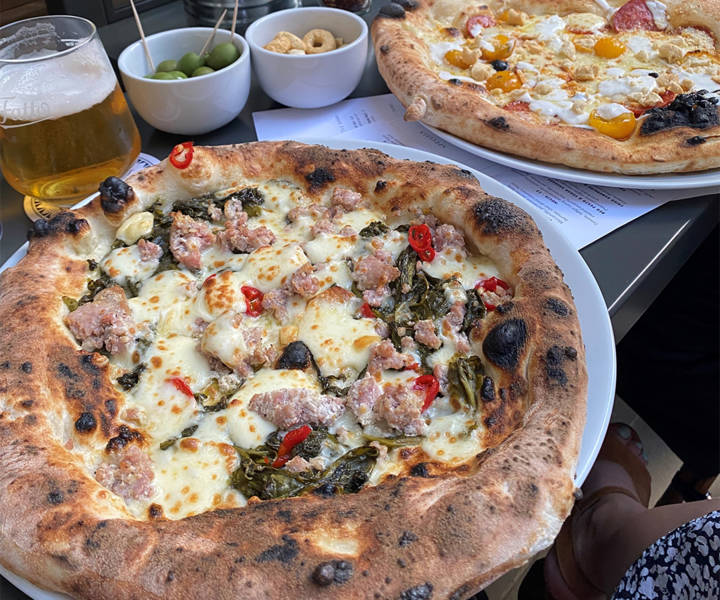 Fatto a Mano is famed for its pizzas
Jessica Lang visits the new London outpost for Brighton's cult pizza chain, which is perfect for an after-work meet-up with a friend or two
Where is it?
Nestled in Pancras Square, a few minutes' walk from King's Cross and St Pancras stations.
What's all the fuss about?
Fatto a Mano has long been a favourite for pizza lovers down in Brighton. Known for its authentic sourdough pizzas, made with fresh dough and cooked at 450 degrees, the atmosphere focuses on their motto: 'Come for the pizzas, stay for the beers.' The tone is relaxed, the menu is simple and affordable, but the food is outstanding.
What's the place like?
Situated on the dark stones of Pancras Square and across from Google's London HQ, Fatto a Mano offers some light relief from the more corporate tone of the setting. The greeting is casual yet friendly, and the small eat-in restaurant offers indoor tables upstairs, above the imposing pizza oven and bar, as well as al fresco dining in comfortable tables of two or four, fringed with counter-top seating around the outside.
What did you eat and drink? 
We kicked off with Hugo and Aperol spritz cocktails, perfectly refreshing for a warm summer evening, accompanied by Sicilian olives and fennel tarallini – Italy's superior crunchy bar snack. Feeling indulgent, we chose the 'Parma, coppa and burrata' side to follow: a plate of Italian ham and sausage with beautifully olive-oiled bread and an orb of burrata at the centre, which oozed on to the plate as you sliced into it.
For the main event, we ordered the salsiccia e friarielli pizza and one of the specials, salamino piccante, stracciatella and tarallini. The salsiccia pizza came with crumbled fennel sausage on top of the traditional Neopolitan base, with an added intensity from the smoked scamorza cheese.
The salamino pizza was special: the wide slices of spicy salami were balanced out by sweet yellow cherry tomatoes, and sprinkled on top was crushed tarralini, giving an extra crunch to the soft texture of the dough. Alongside the pizzas we drank beer, all sourced from UK breweries – I had the Fatto Bionda pilsner, from the Harbour Brewing Company in Cornwall, and my companion Nathan had Cloudwater's Step Up stout, which came from the other end of the country in Manchester.
Between the beer, pizza and sheer amount of cheese we had consumed at this point, I was starting to drift into a food coma. Luckily at Fatto a Mano, this doesn't matter at all. There was no rush to finish off drinks, no glances to check if they could turn over our table to new diners, and no judgement when I asked for a takeaway box for the single slice of pizza left (yes – it really was that good that).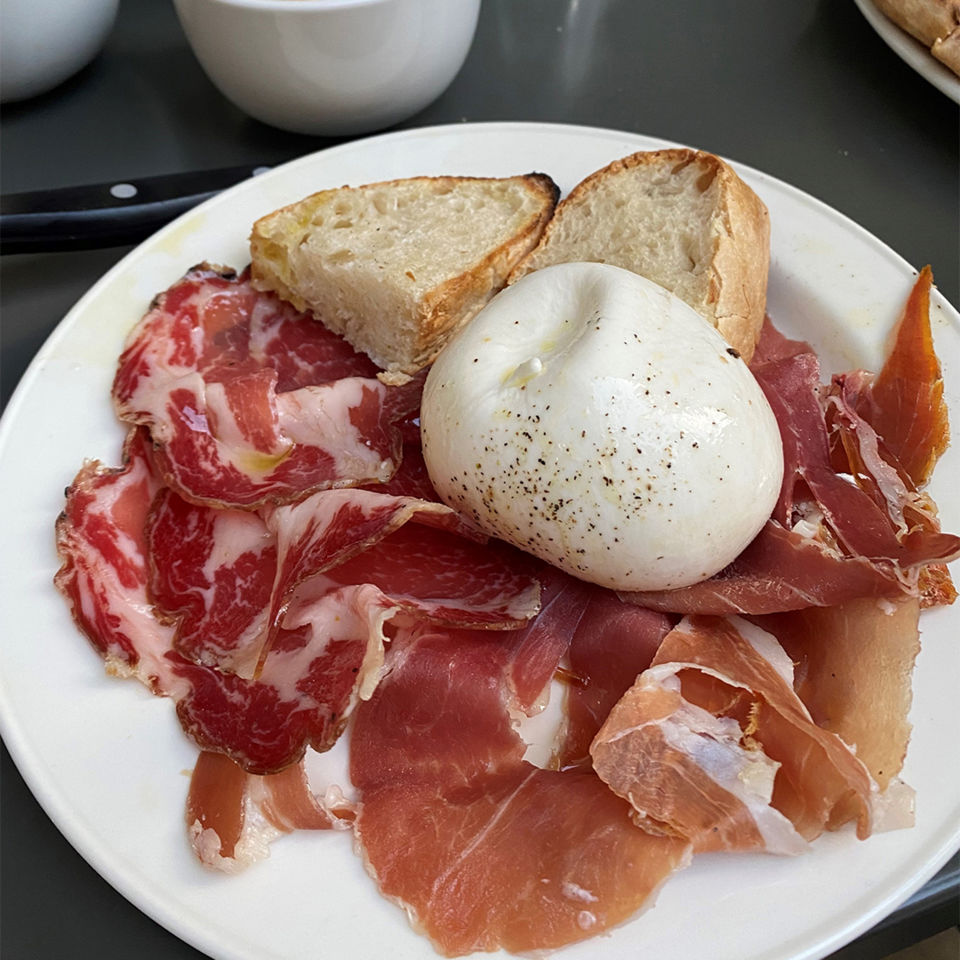 Your verdict?
This is a great spot for an after-work catch-up, right by a fantastically connected station and serving good value, good quality Italian food.
Lasting memory
Slicing into the creamy ball of burrata!
Don`t miss

---