What's the most adventurous meat you've ever eaten?
We've been scoffing a lot of weird and wonderful meats recently. Michelle, our deputy editor enjoyed a bison and stilton burger at The Big Feastival, Leanne, our picture editor tasted smoked reindeer canapés at Aveqia cookery school and I just spent the weekend in Rye, East Sussex eating wild boar...
The very beautiful and quintessentially English town of Rye is gearing up for Wild Boar Week (26 October – 3 November); a whole week dedicated to the wild boar that roam around the East Sussex countryside (keeping mainly to themselves, but occasionally digging giant holes for no reason and knocking down fences just for fun). All the local restaurants produce creative wild boar menus so everyone can get in the medieval spirit and sample a taste of the ancient English beast.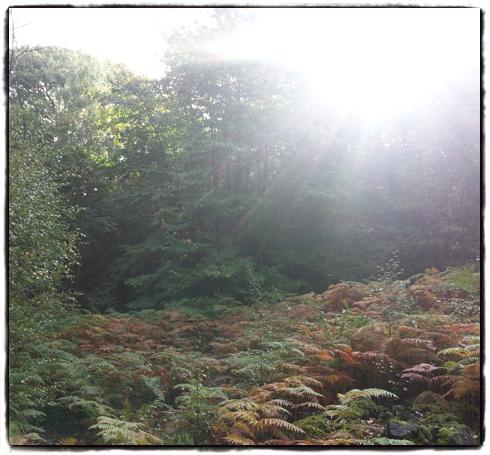 The Gallivant hotel, just next to Camber Sands beach, is serving their own wild boar menu next week, which I was lucky enough to sample. Head chef Trevor Hambley's menu was the perfect introduction to this meat and included roast loin of wild boar, wild boar risotto cakes (pictured above) and wild boar suet pudding served with local seafood and locally grown vegetables. If you haven't tried boar before, it's not at all like pork, which you might expect. The meat is dark in colour and tastes like a cross between venison, beef and game – a pretty delicious combination.
Go on, be wild and try it for yourself.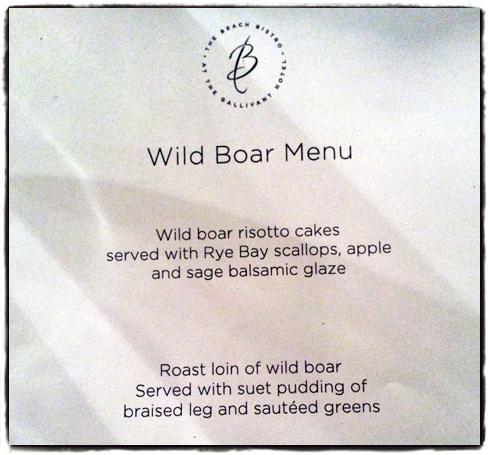 The main course...roast loin of wild boar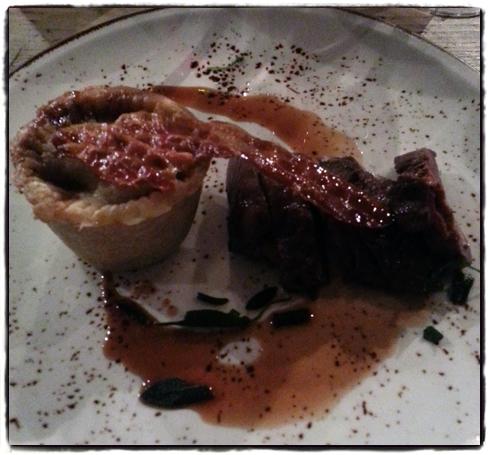 (If you're not interested in boar, it's worth the trip to The Gallivant just to taste Trevor's pear tarte tatin which was one of the most delicious things I've ever eaten.)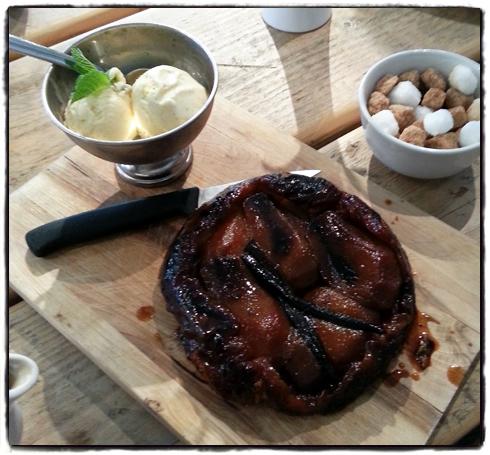 About the author