Food
The best things to eat over Diwali
The firework-filled Hindu holiday of Diwali starts today - so let's talk Indian food!
Delicious Indian sweets are the food most closely associated with Diwali. One of our favourite Indian cookery writers, Maunika Gowardhan shared her incredible spiced carrot fudge recipe with us last year... those sweet cardamom-flavoured treats really are delicious.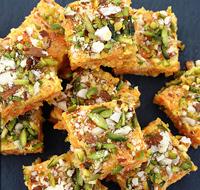 Delicious carrot and cardamom barfi
Maunika also gave us three fantastic suggestions of where to eat out this Diwali... (or any time of year really; they're all amazing restaurants!)
Plus, we've added a couple more of our personal favourites...
MAUNIKA'S SUGGESTIONS:
Prashad, Leeds - A VEGETARIAN'S DREAM
£10-30 per person
prashad.co.uk
This family-run Indian restaurant never fails to impress with its extensive vegetarian spread. Their starters include tikka paneer and garam masala dhal, as well as pethis - a spicy coconut pâté encased in fluffy potato.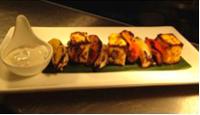 Tikka paneer
(pic taken from prashad.co.uk)
Raja Monkey Café, Birmingham - TONS OF THALIS
£10-20 per person
rajamonkey.co.uk
Raja Monkey is best known for its thalis (a big plate of different dishes). The rustic road-side café also offers an affordable assortment of Indian sweets to finish off, all washed down with a salty or mango lassi.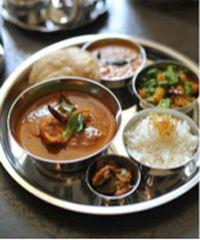 A thali in its distinctive metal dishes
(pic taken from Google)
Dishoom, London - SPECIAL DIWALI DISHES
£15-25 per person
dishoom.com
Visit the Shoreditch or Covent Garden branches of this Bombay Café to enjoy their two exclusive Diwali dishes - chilli garlic crab, or for vegetarians, vegetable and paneer-stuffed dumplings known as phaldari kofta ruby. Accompany your meal with delights from their regular menu, like far far; no, that's not a typo, it's a crispy lemon and salt-flavoured snack, with colours that make it perfect for the festival of light.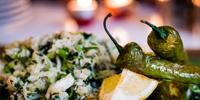 Chilli garlic crab
(pic taken from dishoom.com)
OUR SUGGESTIONS
Namaste Kitchen, London
£29.95
namaastekitchen.co.uk
£30 is a bargain for a six-course Diwali menu! You start with sweet methai canapés, then move on to chandi kaliyan - lamb picatas - ¬or, for something a little different, wild rabbit biryani. Finish with a platter of traditional desserts.
MemSaab, Nottingham
£24.95 per person
For traditional Indian cooking in a vibrant environment, try this five-course feast. There's plenty of choice, from mini uttapam pancakes with green chilli and coriander, to fiery fish jalfrezi. All meals also come with poppadoms, naan, and an Indian salad with raita - a true bargain.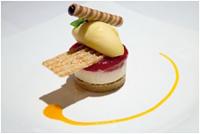 They're not half bad at dessert, too
Are you cooking something special for Diwali or eating out somewhere nice? Tweet us or leave a comment below.
About the author