Food
The best London cocktails
There's nothing worse than a bad cocktail, so to celebrate London Cocktail Week (5-11 October), we've pulled together our favourite cocktail bars from around the capital where you're guaranteed not to be disappointed.
If you're a cocktail connoisseur, you can buy a London Cocktail Week wristband which gets you £5 cocktails at over 200 participating bars... check out the list on their website.
Here are some of the team's personal recommendations if you're looking for somewhere to have a tipple...
Acting food director Mitzie Wilson recommends the Tiffany Rose (rose petal vodka, fresh strawberries and lime, and Champagne) and 100 Watts (sloe gin, vodka, cranberry bitters, elderflower cordial and sparkling wine served in a novel light bulb vase).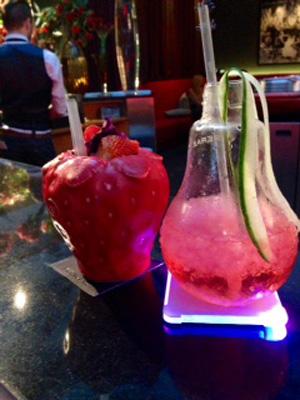 Artistic cocktails at Bluebird, Chelsea
Although Hawksmoor is most famous for its mammoth steaks, the extensive cocktail menu is also something to shout about. Content editor Sarah loves Shaky Pete's ginger brew, made from gin, ginger syrup, lemon juice and topped with London Pride. It's served in a proper glass tankard and is really refreshing with a nice ginger kick. You'll definitely want more than one...
Editorial assistant Bryony's favourite place for a tipple is House of Tippler in East Dulwich. She loves the Sureau Noir (blackberry, elderflower, kaffir lime and vodka), but says the bartenders are great for mixing up a drink with whatever ingredients you fancy.
Sureau Noir at House of Tippler
Bar Boulud at the Manadrin Oriental Hyde Park
Our editor Helena's pick is truly beautiful. At Bar Boulud, they decorate their White Cosmopolitan (vodka, elderflower liqueur, lime juice and white cranberry) with pretty violets, suspended in a mammoth ice sphere - elevating the popular classic to another level.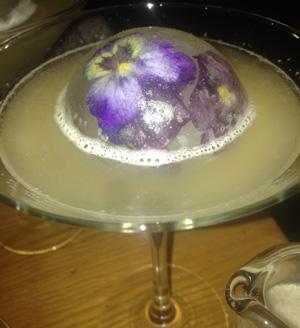 Beautiful Cosmo at Bar Boulud

If you usually prefer a pint to a cocktail, Beef and Brew have come up with a new menu to inspire you. Digital content editor Lisa tried the Michelada (tomato juice, hot sauce, lime and lager).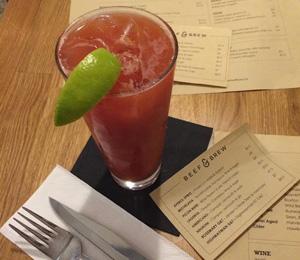 One of the lager cocktails at Beef and Brew
Make them at home
If you want to have a go at making some classic cocktails at home, here are a few of our favourite recipes...
Passion fruit, mint and lime rum cocktails
Think we've missed a great cocktail bar in London? Let us know in the comments below or on Twitter @Tried_Tasted
About the author