Food
Tea, cake & flower power
by Lucy Jessop
It doesn't take much to persuade us to check out an afternoon tea on a sunny summer's day (or even a rainy grey one!). And when we heard that the Sofitel London St James was running an extra-special celebratory, floral-themed tea - 'Le Tea en Rose' – in honour of Chelsea Flower Show this month, we couldn't think of a single reason not to go. So off I went to eat some cake and drink some tea.
Elegant yet cosy, The Rose Lounge certainly lives up to its name, filled with vases bursting with roses, soft furnishings in every shade of pink and the scent of Mediterranean rose tea wafting throughout the room. With a few flower fanatics among my family and friends I made a mental note to return next time they're visiting.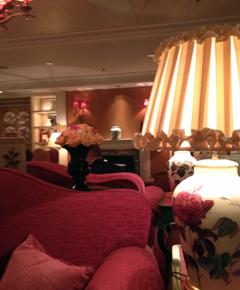 The Rose Lounge
To add to the ambience, we were greeted with the wonderfully gentle sound of the harp playing. It felt like stepping into a 1920s Parisian drawing room, an excellent escape and the perfect antidote to the noisy hustle and bustle of London streets.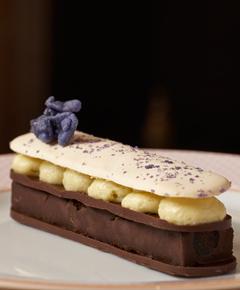 the dark chocolate Napolean
Seated and instantly calmed by our surroundings, we indulged in a number of dainty, floral-inspired French pastries all designed especially for the celebratory tea menu. Without a doubt my favourites were the dark chocolate Napoleon with blueberries and violet macaroon and the white chocolate tartlet with a rose crème Chiboust.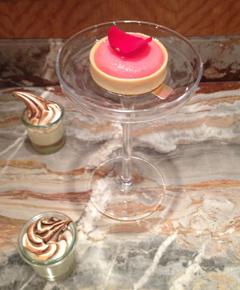 White chocolate tartlet
Along with these delightful little pastries, we sipped on a suitably summery cocktail – La Vie en Rose - made with gin, seasonal elderflower, refreshing cucumber and lemon and finished with rosé champagne and rose petals. If you prefer a non-alcoholic drink, you can choose from a selection of speciality teas including Mediterranean rose (using roses from Provence and Morocco) and Italian chamomile.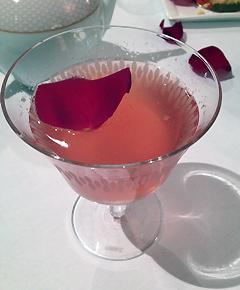 An English summer cocktail
The Rose Lounge at Sofitel London St James will be serving the celebratory 'Le Tea en Rose' daily, 2.30-5.30pm, throughout May 2014.
Priced at £30, or £34 including the La Vie en Rose cocktail.
Don`t miss

---