Food
Taking Orders: Tavolino
by Helena Lang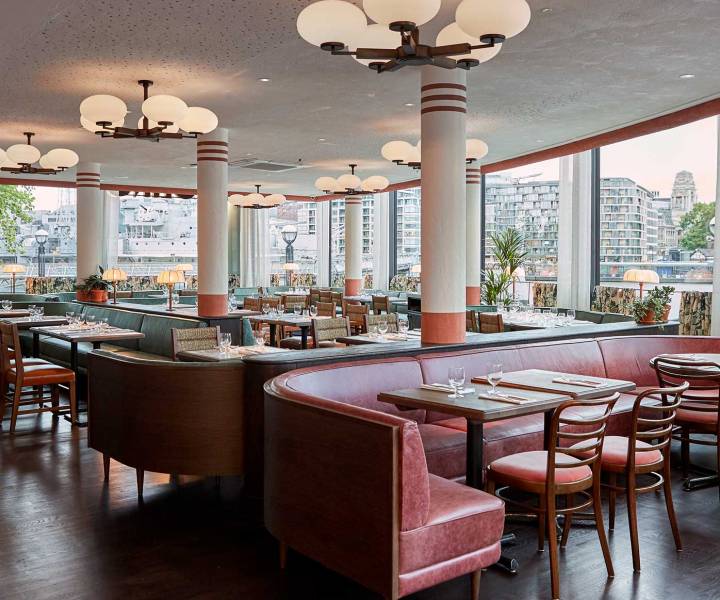 Tavolino's contemporary interiors
The first big, sparkly new restaurant to launch in London since lockdown, Helena Lang masked-up to brave the tube journey to sample its delights and meet up with former colleague Helen.
Where is it?
Tavolino has the location to end all London restaurant locations. Bang smack on the Southbank with views over the Thames to Tower Bridge and just a two-minute walk from London bridge.
What's all the fuss about?
Head chef is Louis Korovilas previously from hip pasta hang-out Bancone, and he's brought several of his signature dishes with him – no doubt the critics will follow.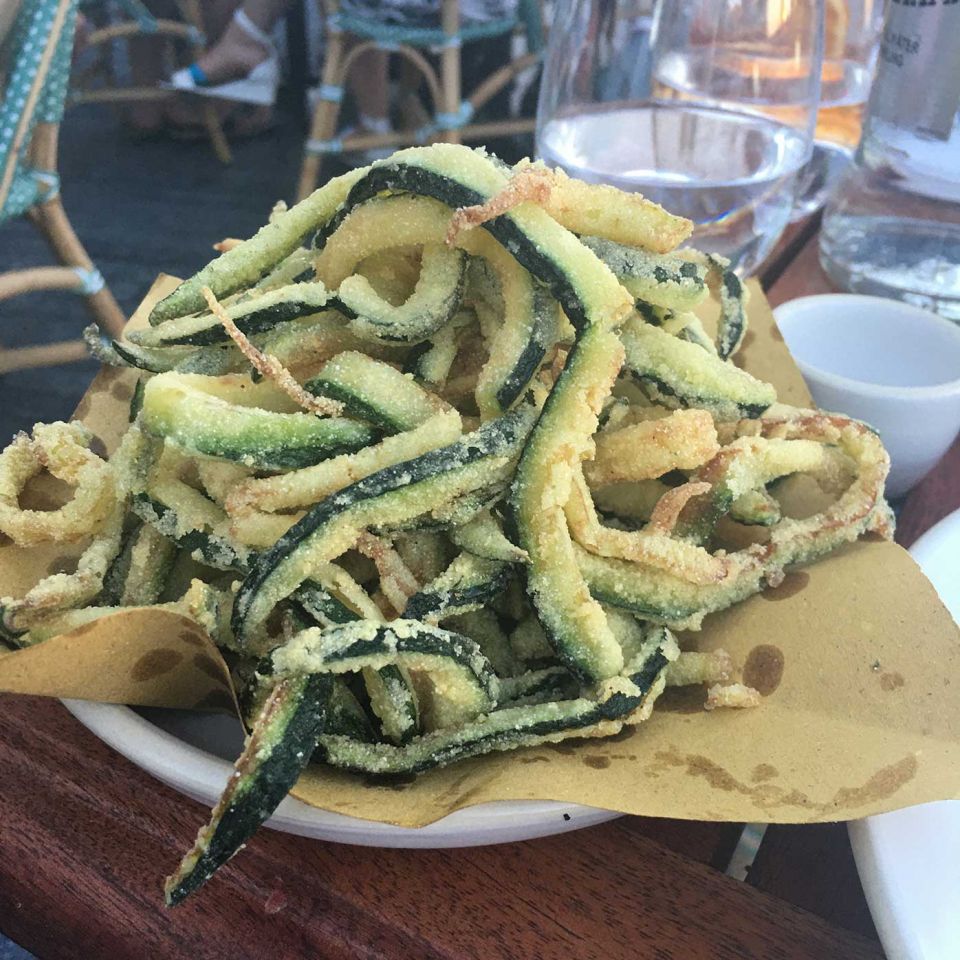 Crispy zucchini fritti
What's the place like?
Occupying a corner spot in a paint-still-wet development, the restaurant itself is all large glass windows offering inside-diners those epic river views, however while the weather is still warm you'd be mad to pass up the chance to sit at one of the many outside tables and watch the evening light bounce off the River Thames and dusk turn to darkness. It's contemporary, casual Italian dining with lots of small plates, cocktails and plenty of people-pleasing pizza and pasta. The staff are fun and friendly, with lots of good advice on what to order.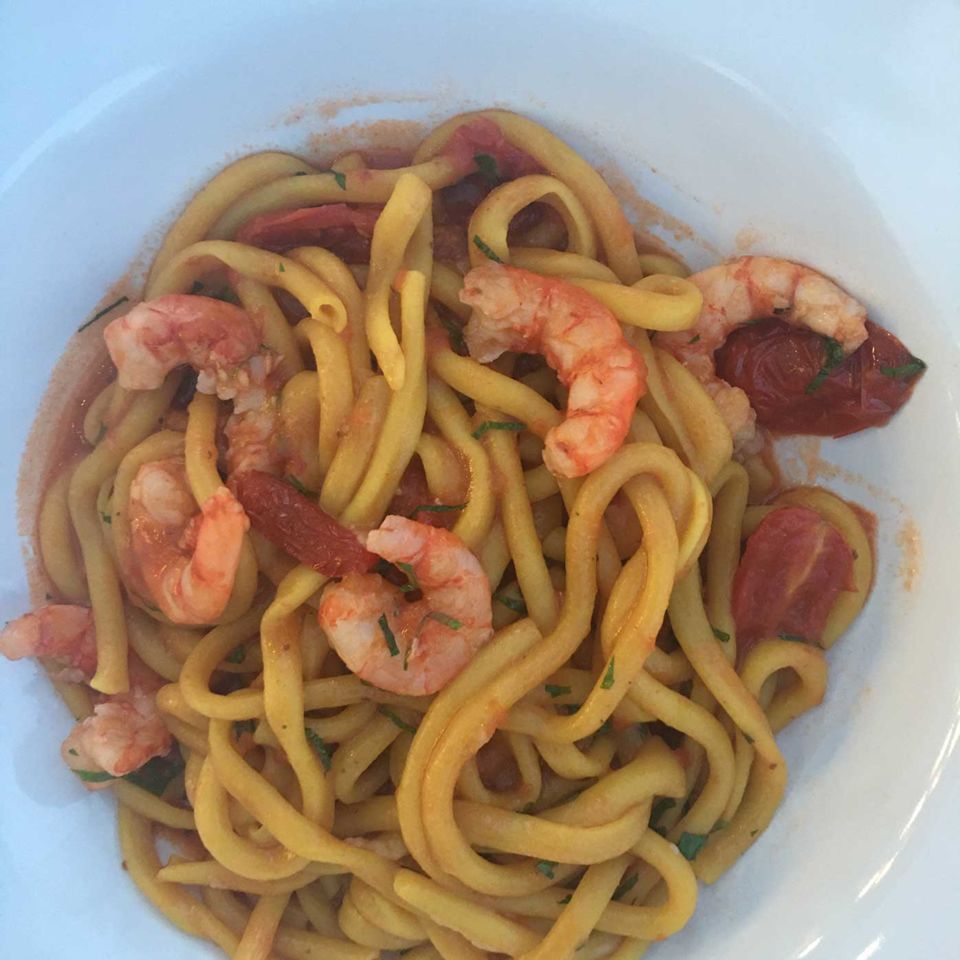 Bucatini with Sicilian red prawns and roasted datterini tomatoes
What did we eat and drink?
We kicked off with cocktails and were then directed to a yummy bottle of Gavi which we enjoyed as a succession of delicious plates were whisked to our table. The restaurant makes much of the provenance of ingredients; the large, salty-sweet green olives are from Sicily; the sliced salami to nibble on is from Tuscany and much of the cheeses are from small independent producers in the mother country too. Alongside the olives we crunched into Parmesan and lardo bomboloni, tiny fried balls of cheesy deliciousness, and handfuls of crispy zucchini fritti. A soft, squidgy ball of burrata came with slices of grilled courgette and a moreish emerald green mint oil.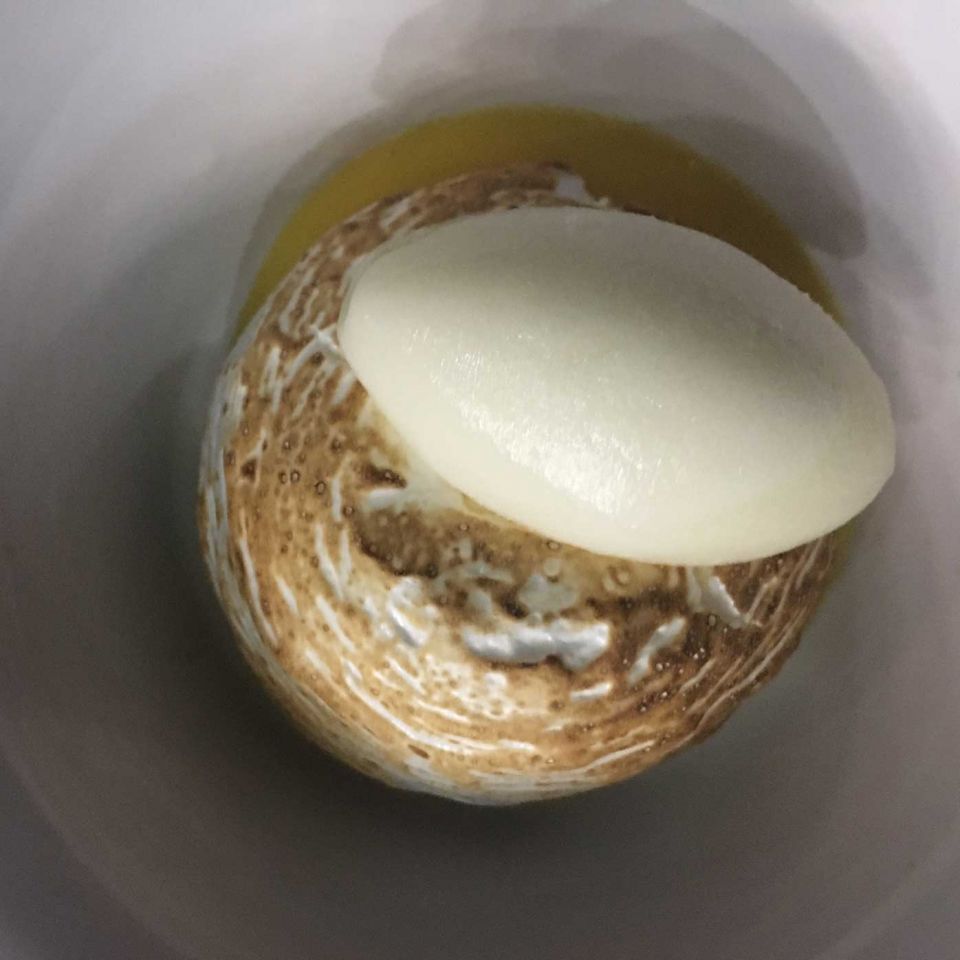 Amalfi lemon meringue
Star of the savoury dishes was the bucatini – a thick tube-like spaghetti with Sicilian red prawns and roasted datterini tomatoes. The fresh pasta had the perfect al dente texture and was cleverly coated with the sauce. I could have eaten three portions myself. For dessert we tried a balsamic chocolate mousse, rich, dark and interesting (like the most good-looking Italian) but best of all was the Amalfi lemon meringue with its intense citrus curd on a crisp pastry shell topped with a blousy pillow of meringue. Sofia Loren in pudding form.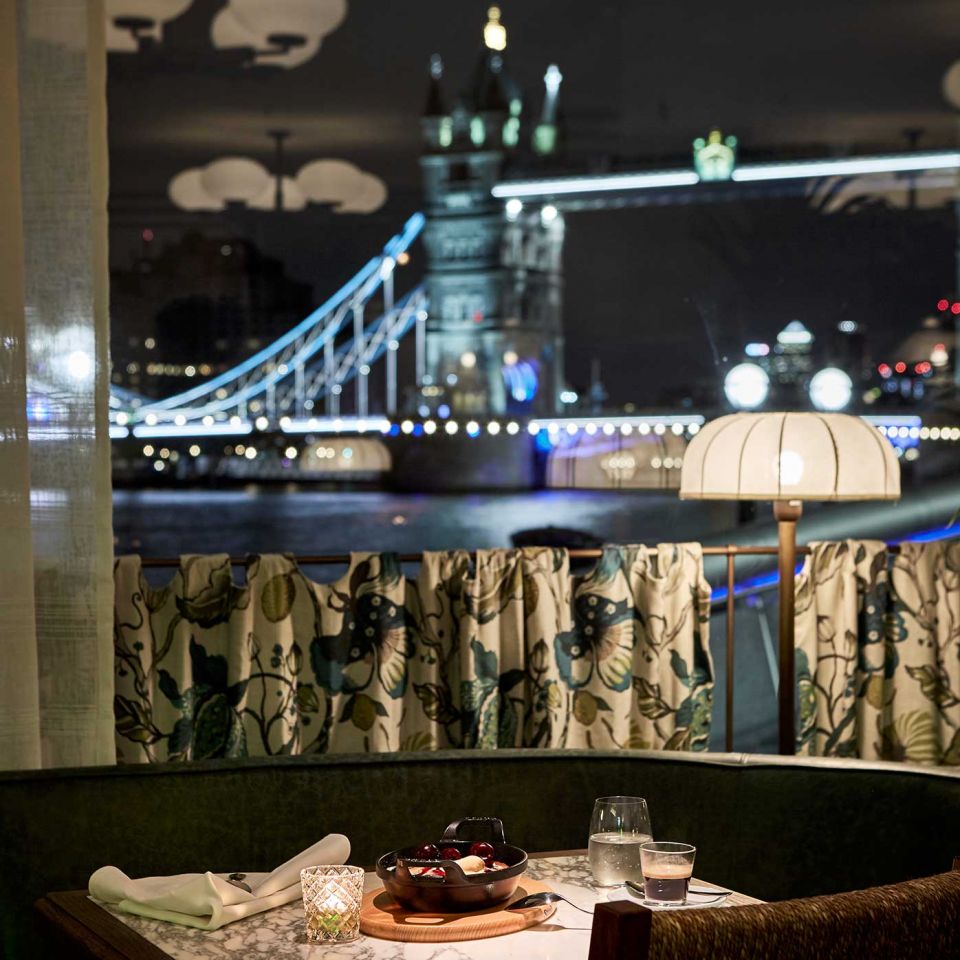 Views of Tower Bridge from Tavolino
Your verdict
Tavolino is a place to go and have fun in, it's loud, happy and celebratory and you can find familiar Italian classics as well as more inventive dishes to try. Something, literally, for everyone.
Lasting memory
Watching the sun go down Caffe Shakerato (Grappa Julia Superiore, tiramisu liqueur and espresso sorbet) cocktails in hand at the end of the night.
Don`t miss

---