Food
Taking Orders: vegan menu at The Real Greek
by Abigail Spooner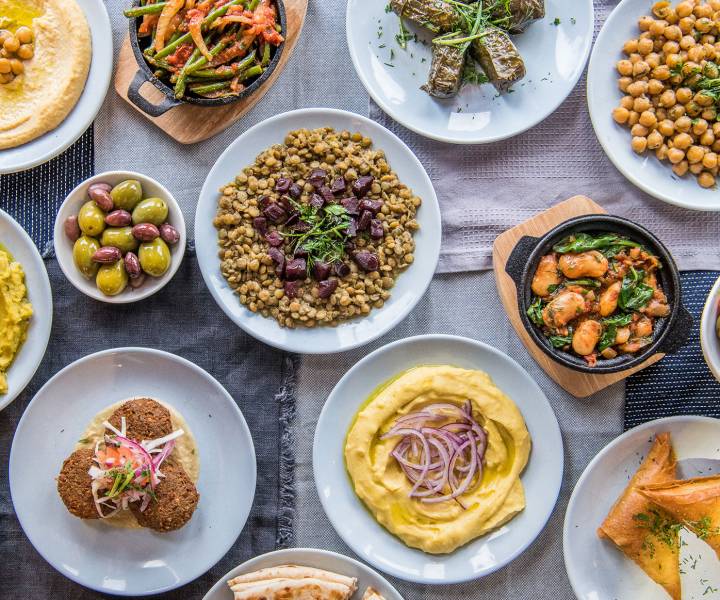 Selection of meze
Homely Greek sharing food gets the vegan seal of approval with a varied menu to tempt the taste buds.
Where is it?
With 15 restaurants in London and the South West, we choose the heart of Soho (just off Oxford Street) for our experience of Greek vegan small plates.
What's all the fuss about?
For those of you who believe veganism is an unstoppable 21st century movement, think again. Apparently, a diet completely free of animal products is a Greek tradition that dates back to 550BCE. Where better, then, to test such an expansive vegan menu?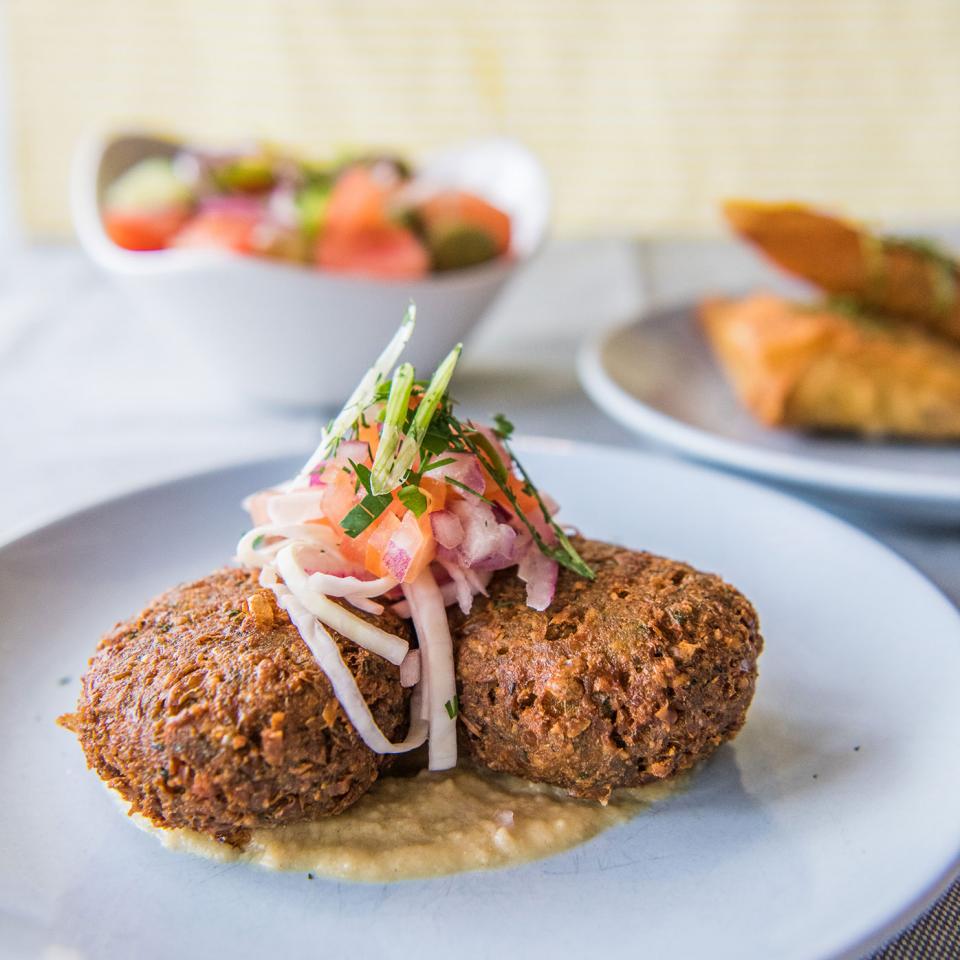 Falafel with tahini dip
What's the place like?
The décor is clean and simple but with a warm and welcoming atmosphere (even more so coming in from the sleet storm outside).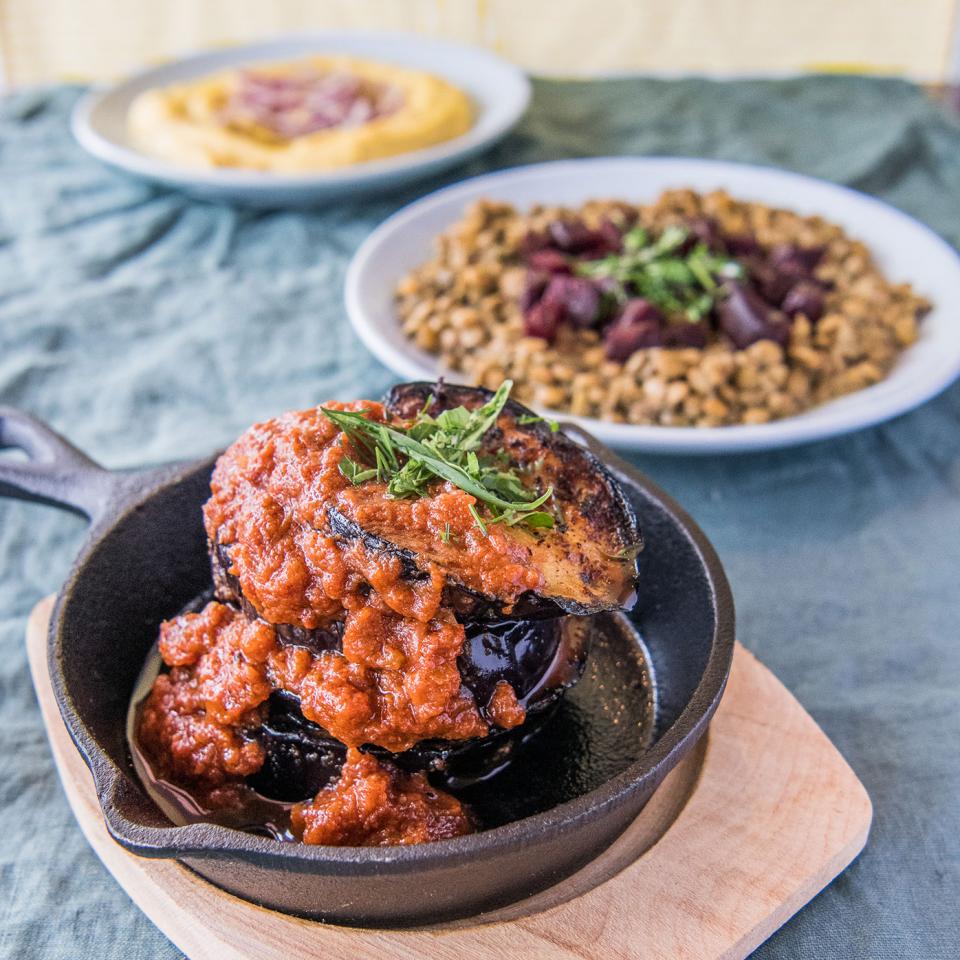 Moussaka
What did we eat and drink?
Accompanied by a delicious glass of Greek Kanenas wine, we start with a trio of dips, crudités and dangerously moreish flatbread. The melitzanosalata is a particularly tasty blend of smoky aubergine, garlic, shallots and lemon, while the santorini fava is a mellow spiced yellow lentil dip, topped with piquant capers.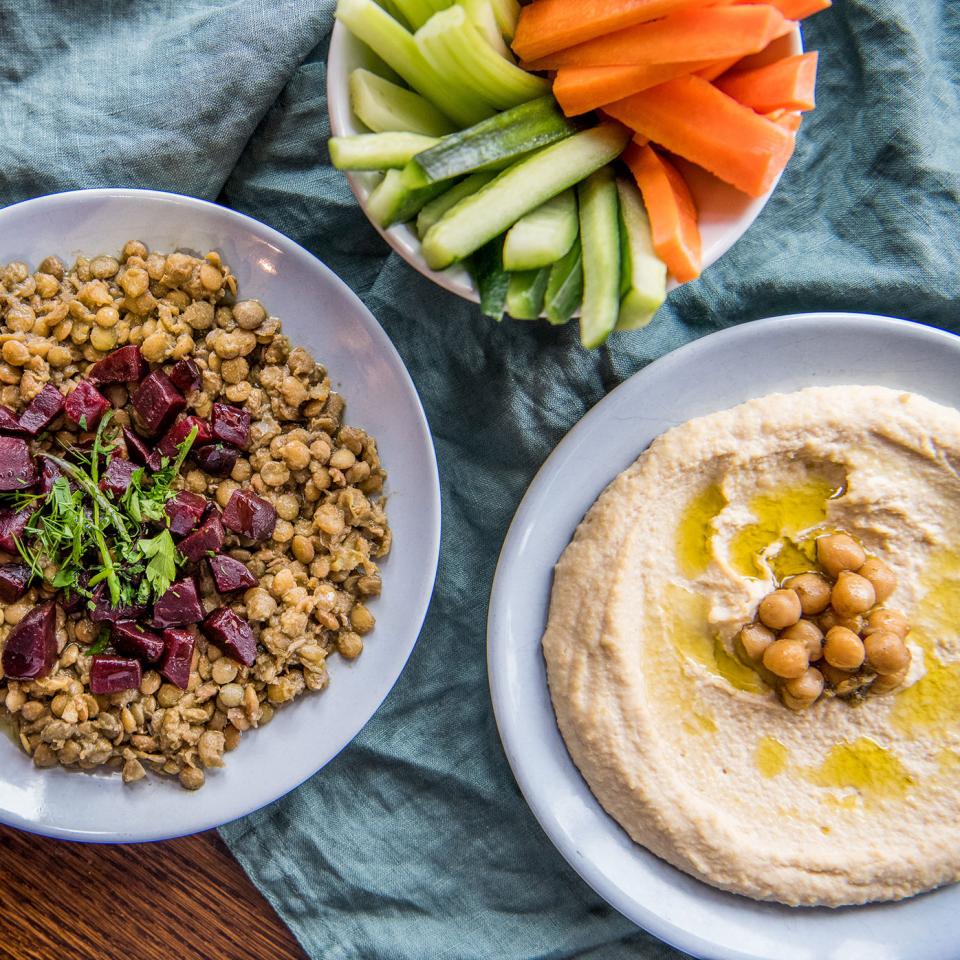 Beetroot and lentil salad, houmous and crudités
A selection of hot meze dishes follow, including a mini moussaka spiced with cinnamon, and jackfruit stifado – an unusual aniseed-flavoured Greek stew made with slow-cooked jackfruit and button mushrooms. Chickpea filo pastry triangles are a personal favourite, with the crispiness of battered fish and the well-balanced spicing of an Indian curry.
Greek flatbread, chickpea filo triangles and spinach with gigantes
New to the lunch menu are three warming vegan soups and, in addition to our mountain of meze, we try two: a comfortingly rustic bean soup, and a hearty lentils with winter vegetables variety. And more flatbread, naturally.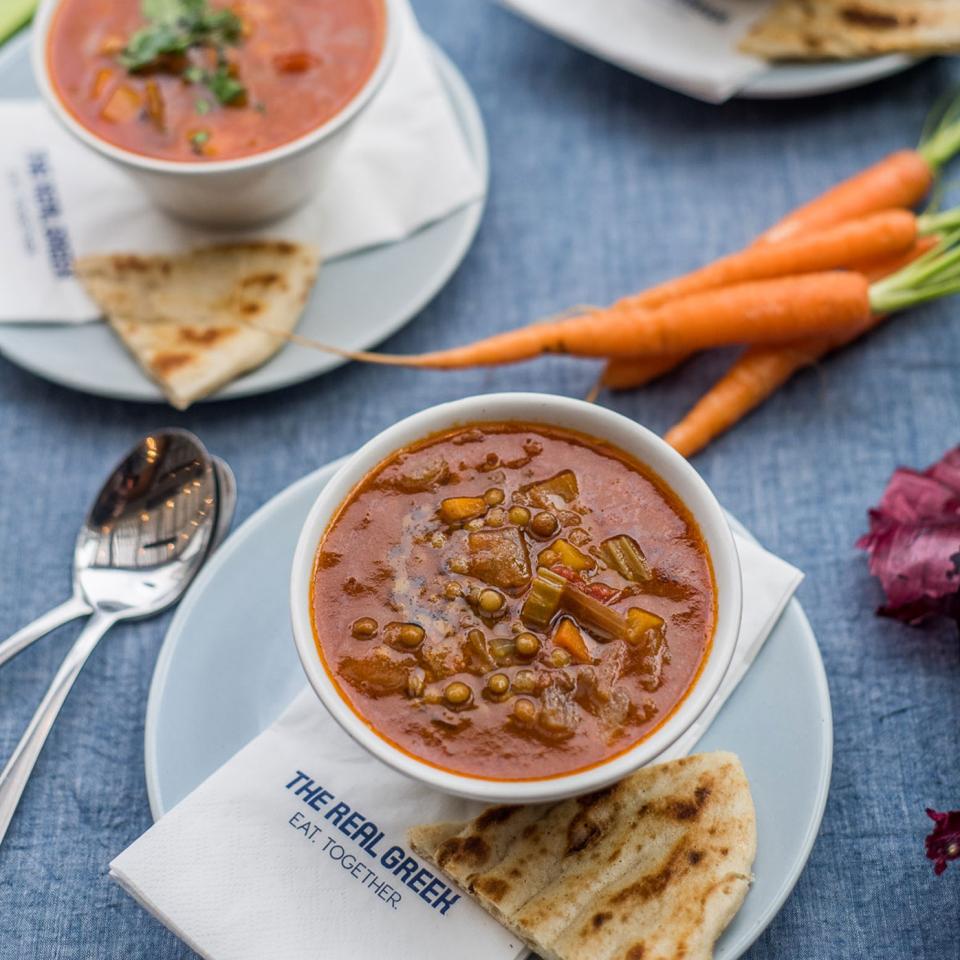 Fakes lentil soup
Your verdict?
Offering plenty of choice and a taste of authentic Mediterranean food for vegans and meat-eaters alike, The Real Greek is perfect for sharing plates to suit all.
Lasting memory? I'll be back for the delicious dips and flatbread dunking.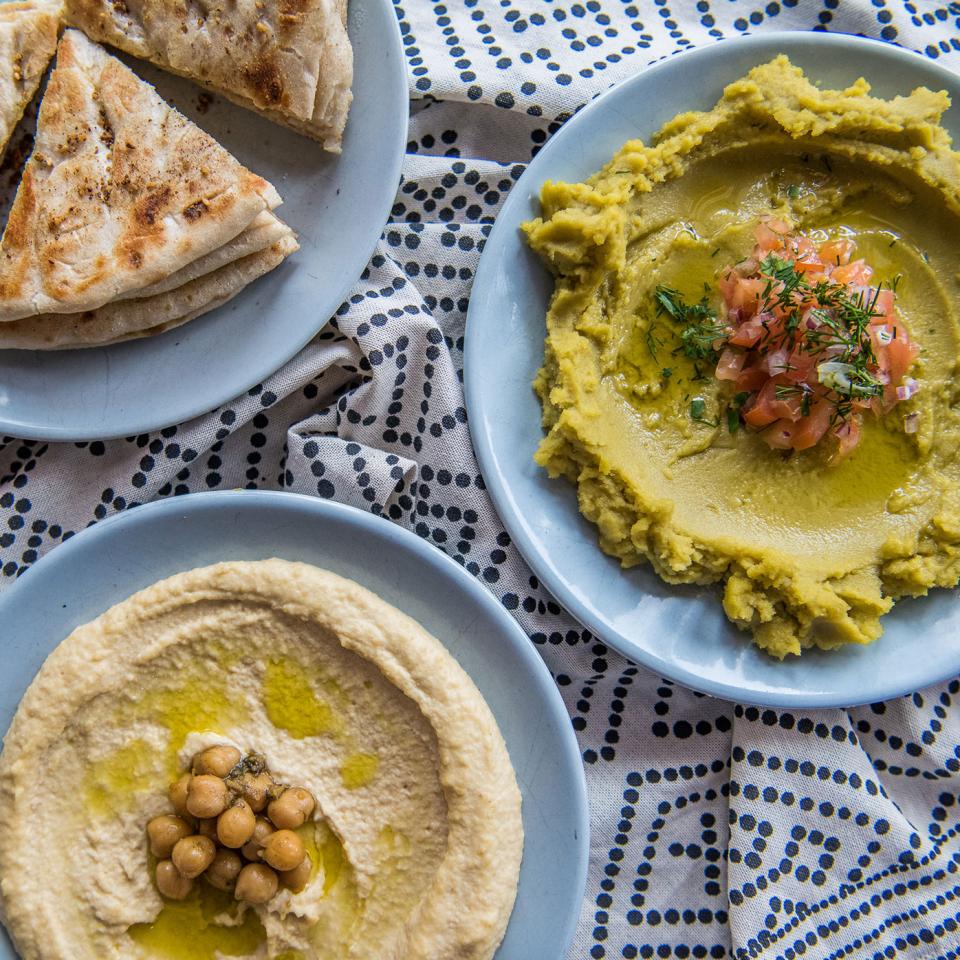 Green pea fava and houmous
Don`t miss

---