Food
Taking Orders: Slice by Pizza Pilgrims
by Nadine Brown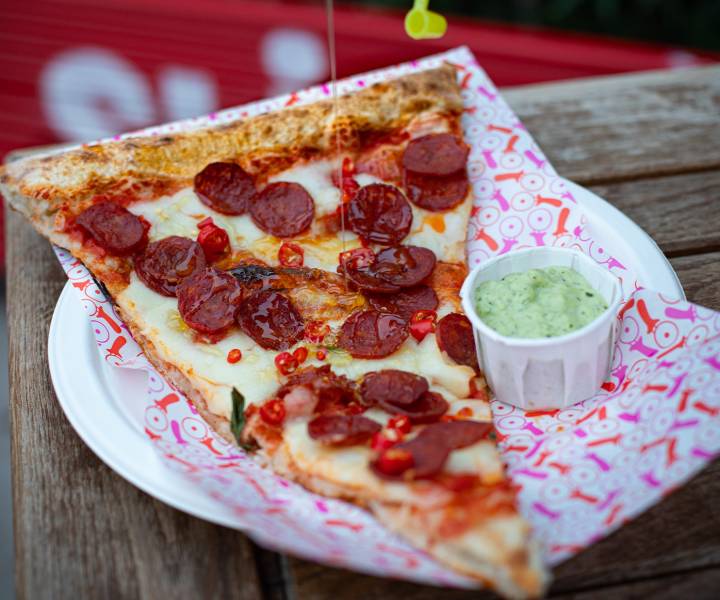 Slice by Pizza Pilgrims
Nadine Brown grabs a slice of the action at the new pizza and cocktail venue from the brains behind Pizza Pilgrims
Where is it?
So close to Finsbury Park station, you can practically see it as you stroll out of the exit (provided you use the one by the bus station). There's no chance you'll get lost looking for Slice by Pizza Pilgrims on your hunt for cheesy, crispy carbs.
What's all the fuss about?
Major redevelopment of the train station means lots of changes have occurred in this pocket of north London, including an influx of eateries, bars and even a cinema. But it's hard to beat a good slice of pizza, and Slice stands out from the crowd with offerings to buy by the slice, fun cocktails and retro arcade games. Basically, everything your inner child is begging for.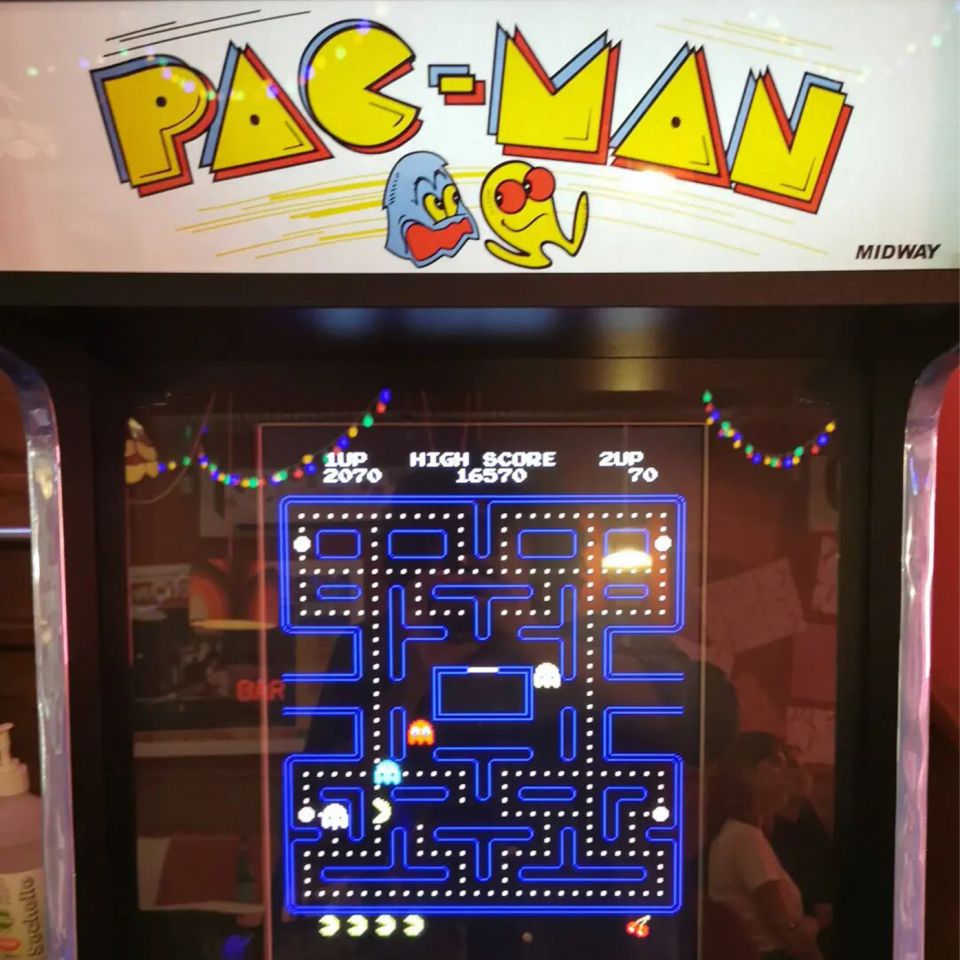 Retro arcade games at Slice
What's the place like?
The first permanent residency for the pizza brand, the space - formerly a chippy - is now buzzy and bright with neon lights and free retro arcade games to play on. It's a little on the tight side with seating for 50, though it's quite a bit bigger than their original Southbank pop-up.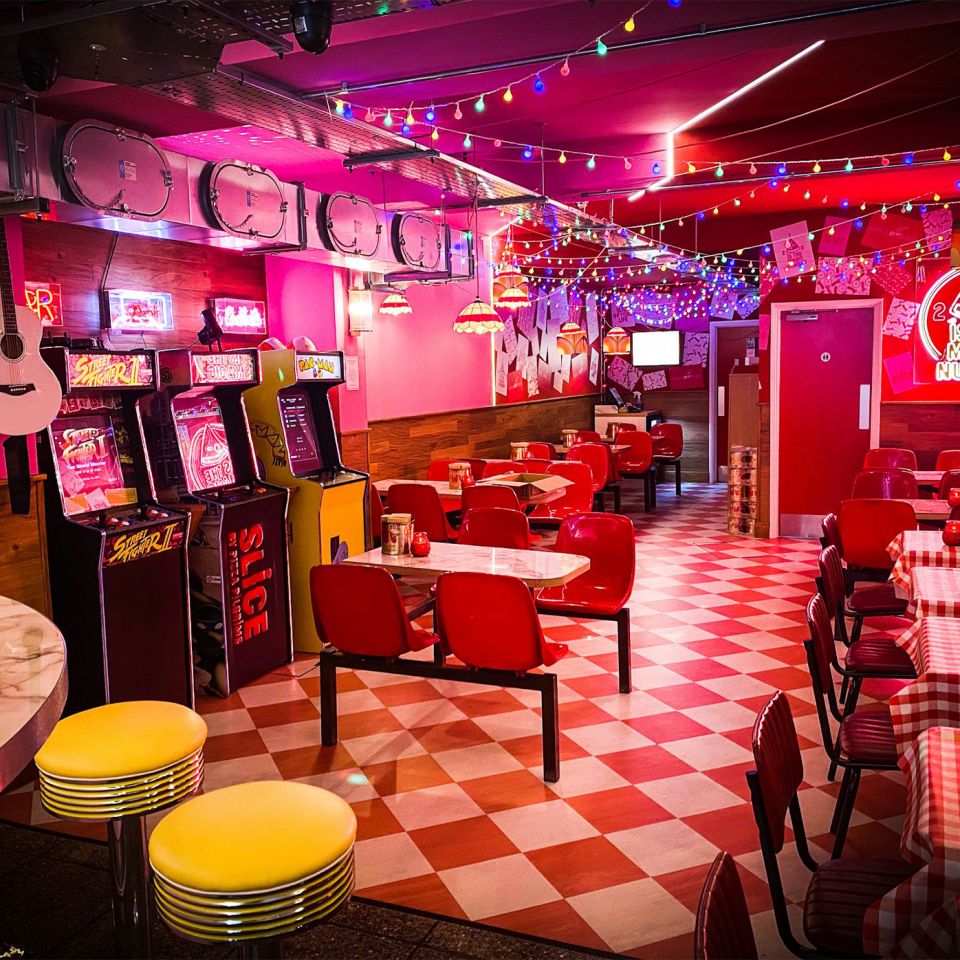 Buzzy neon interiors
What did we eat and drink?
Let's get to the crust of the matter – it's all about the pizza, which comes by the 14" slice. Yep, you'll probably want to have had a light lunch beforehand. If you're feeding a crowd (or feeling especially ravenous), grab a boxed-up metre-long pizza, though good luck getting it home during rush hour.
Given that the pizzas are NY style by way of Naples, all slices come with a thin, crispy yet chewy, deliciously charred base. There are eight flavours, including margherita (you can never go wrong with a classic marg) and the vegan Sgt Peperonata with chargrilled peppers and red onions, so nobody misses out. Highlights came in two choices. First, The Hawaii Not? (aka The Convertor) – topped with honey glazed pineapple, 'nduja sausage and plenty of mozzarella; I dare anyone not to be swayed by this play on flavours with a touch of heat. But even more controversial, the carbs on carbs 'Special Slice' Penne Alla Vodka. Pasta tossed in a vodka tomato sauce and baked onto the pizza with mozzarella and basil. Described as 'so wrong it's right', it's hard to disagree. It was the slice we liked most on the night, being deeply savoury and no doubt thought up by someone who'd had a few vodkas during the creative process.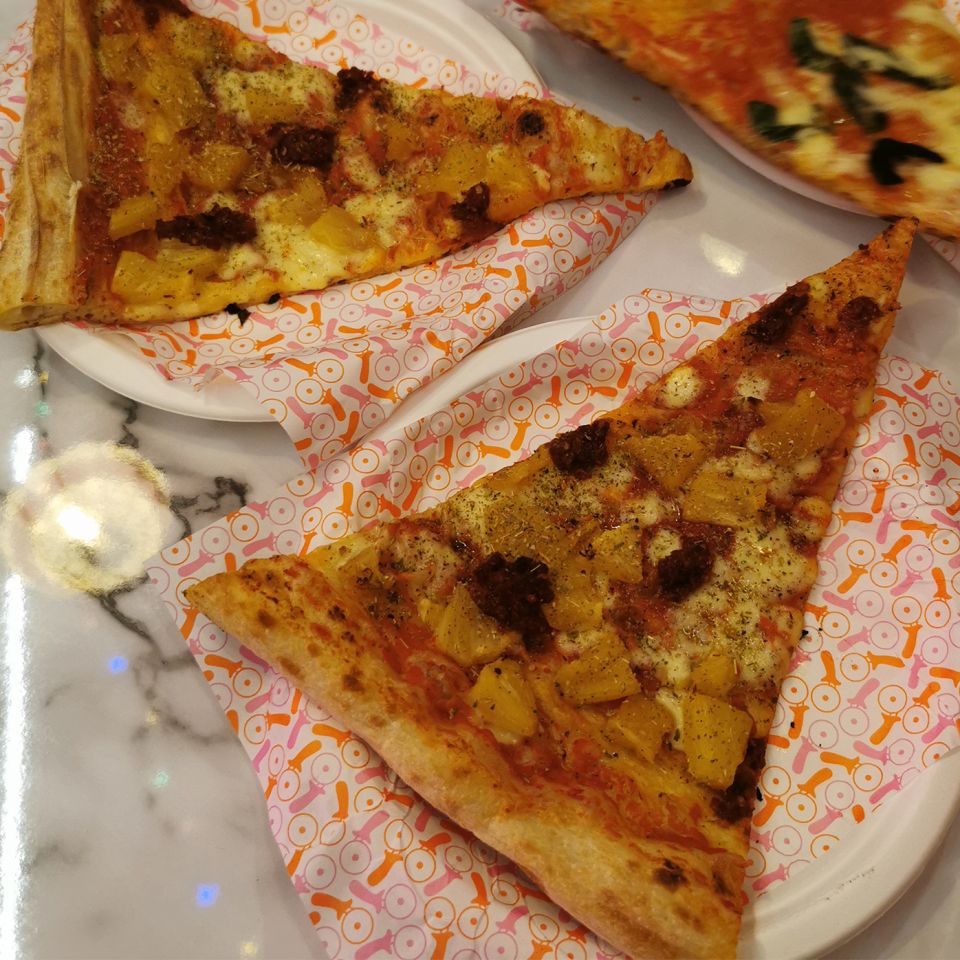 Pizza comes by the 14" slice
Drinks include beers, wines and dinky cans of negroni from the Pocket Negroni gang (small but mighty), but what you really want are the adult slushies in Aperol and Bellinitini, the latter of which comes with a shot of Prosecco. Definitely not the Slush Puppies from your youth.
There are also simple sides of olives, Caesar salad, burrata and crust bites, plus sweet offerings in the shape of cookie dough cannoli and a metre-long Nutella and Philly grissini. We enjoyed the latter but wished the soft cheese had been stuffed inside the warm dough stick, adding a touch more tang to the sweet and creamy treat.
Your verdict?
At around £5 per slice, it's not exactly cheap, but they are filling, the toppings are inventive and it's a great place to meet friends after work or before a night out. Carbs before clubbing.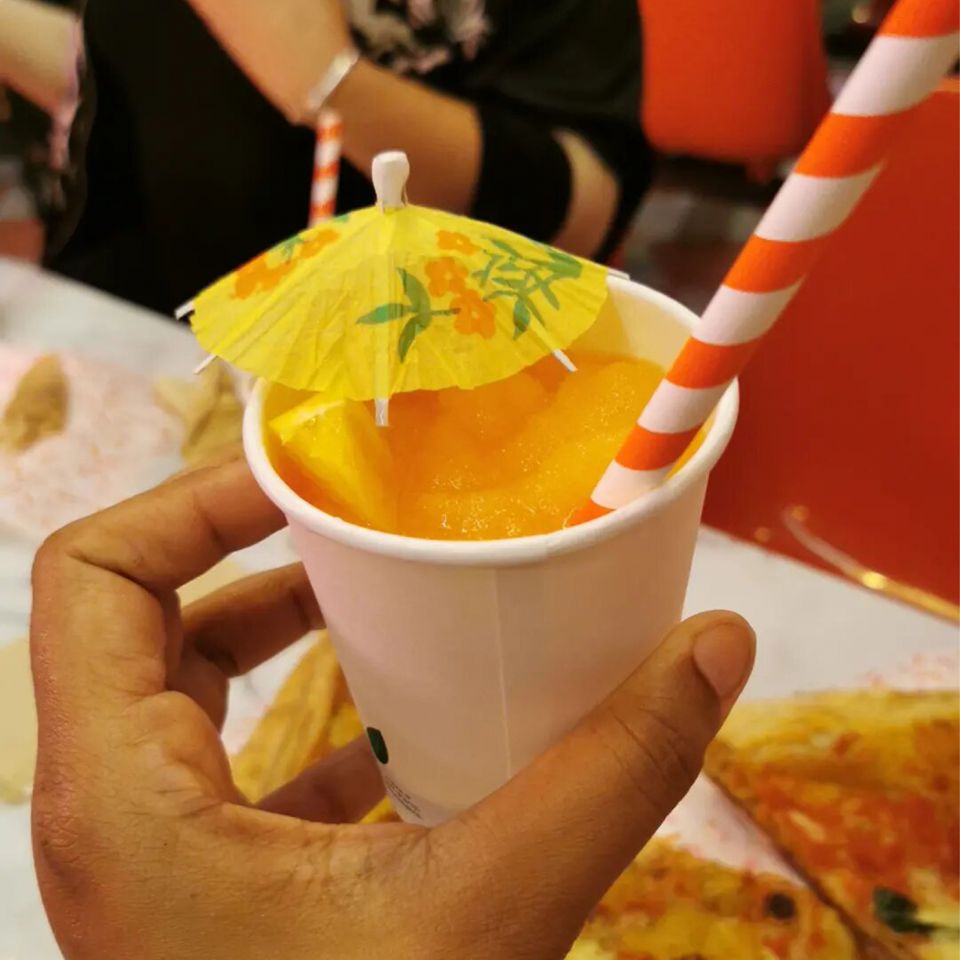 Nadine's boozy slushy
Lasting memory?
Brain freeze from the boozy slushies. Enjoy them slowly.
Don`t miss

---