Food
Taking Orders: Purezza, Camden, London
There ain't nothing cheesy about this pizzeria – apart from the vegan mozzarella, of course.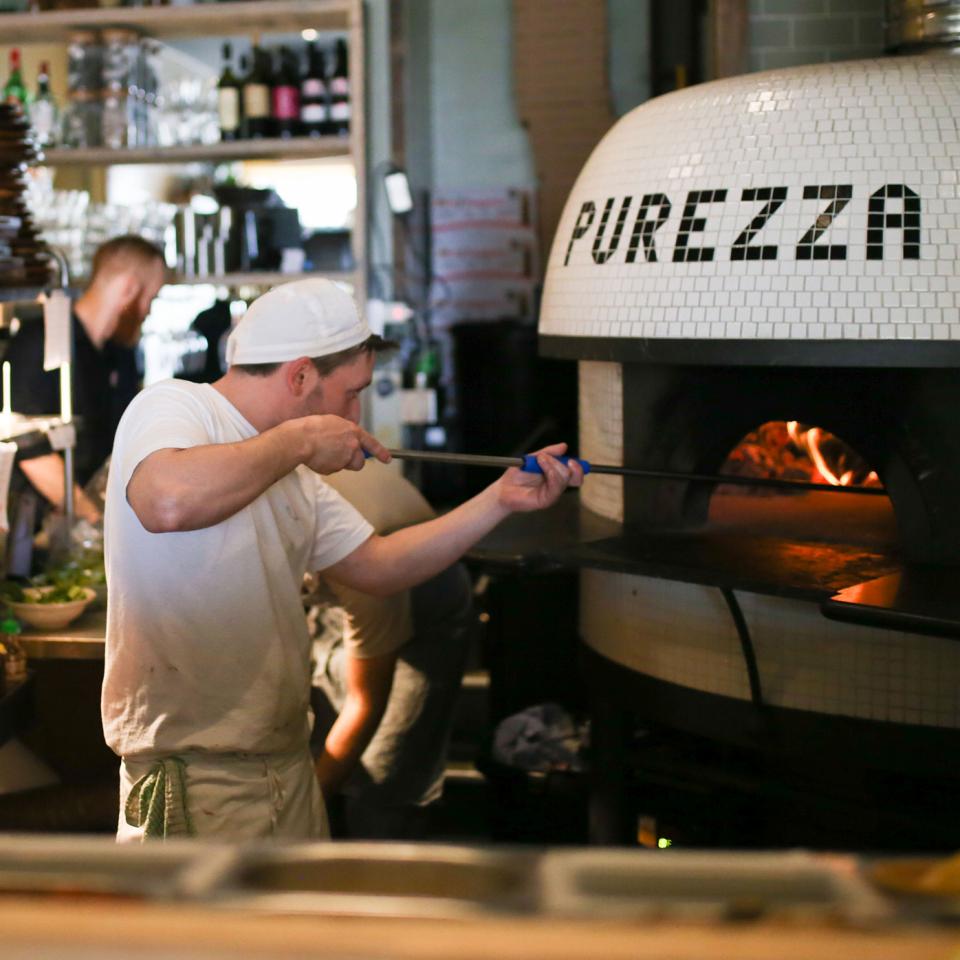 Where is it?
Nestled in the hustle and bustle of London's Camden, you can park yourself by the open shop front and people-watch to your heart's content.
What's all the fuss about?
These plant-based pizza pioneers are striving to beat their traditional rivals with innovative, cruelty-free alternative pizzas. Armed with their very own brown rice mozzarella, traditional Italian family recipes and the Oreo cookie pizza (drool), Purezza is leading from the front and we want a slice of the action (literally).
What's the place like?
Purezza has an authentic Italian vibe with a twist. The exposed brickwork and charmingly mismatched wooden benches contrast with industrial lighting and other contemporary fixtures. The atmosphere was warm and welcoming with swift, friendly service – perfect for after-work dinner with friends.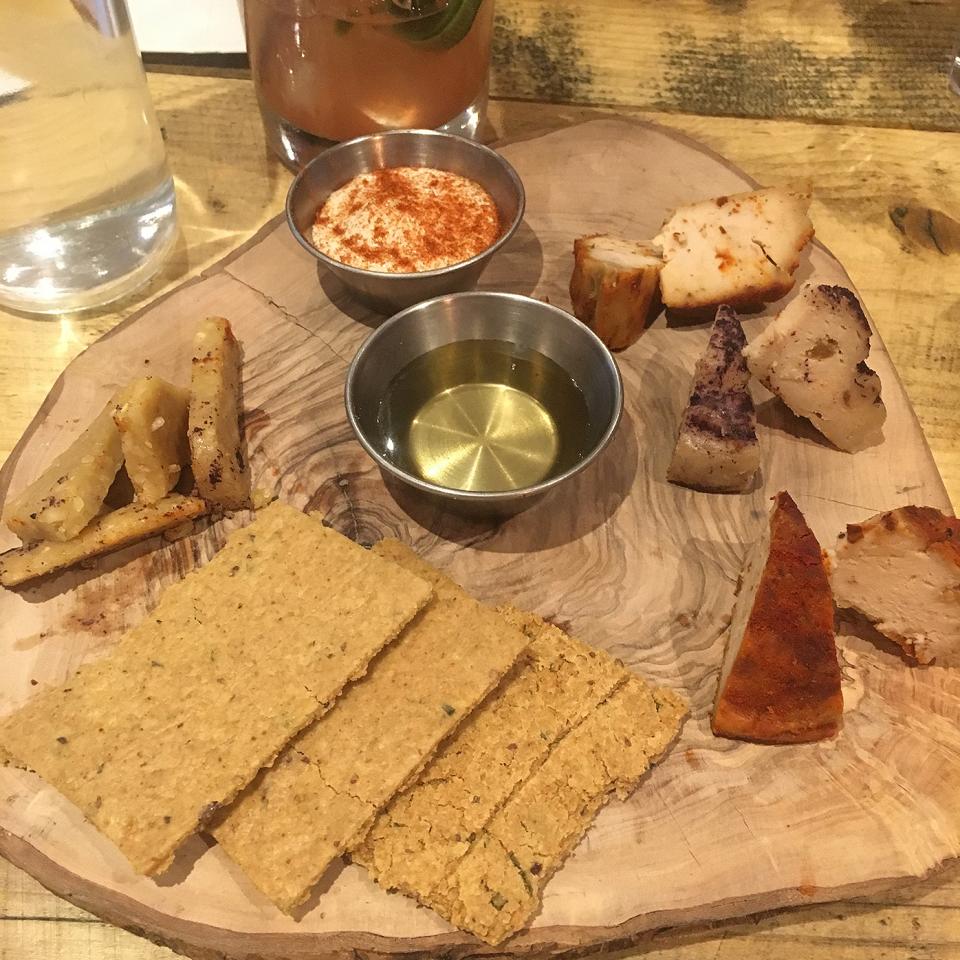 Raw cheese platter
What did we eat and drink?
We started with the raw cheese platter (£12) – a selection of fermented and matured cashew-based 'cheeses' washed down with watermelon and cucumber cocktails. We then got stuck into two HUGE pizzas, one with a wholemeal sourdough base and one with the recommended hemp base. I enjoyed the Parmigiana Party (£12), a smoked mozzarella pizza topped with aubergine parmigiana, sliced seitan sausages (veggie sausages), fresh basil and nutritional yeast. My boyfriend opted for the spicier-sounding Vulcano (£10) pizza, which came topped with aubergines, baby sweetcorn, red onion, chilli peppers, roasted Romano peppers and sriracha sauce. Fit to burst but too curious to skip it, we decided to share dessert and ordered the Oreo Pizza (£5.85) – a pizza base covered in lashings of chocolate hazelnut sauce and topped with Oreo biscuits. Heavenly.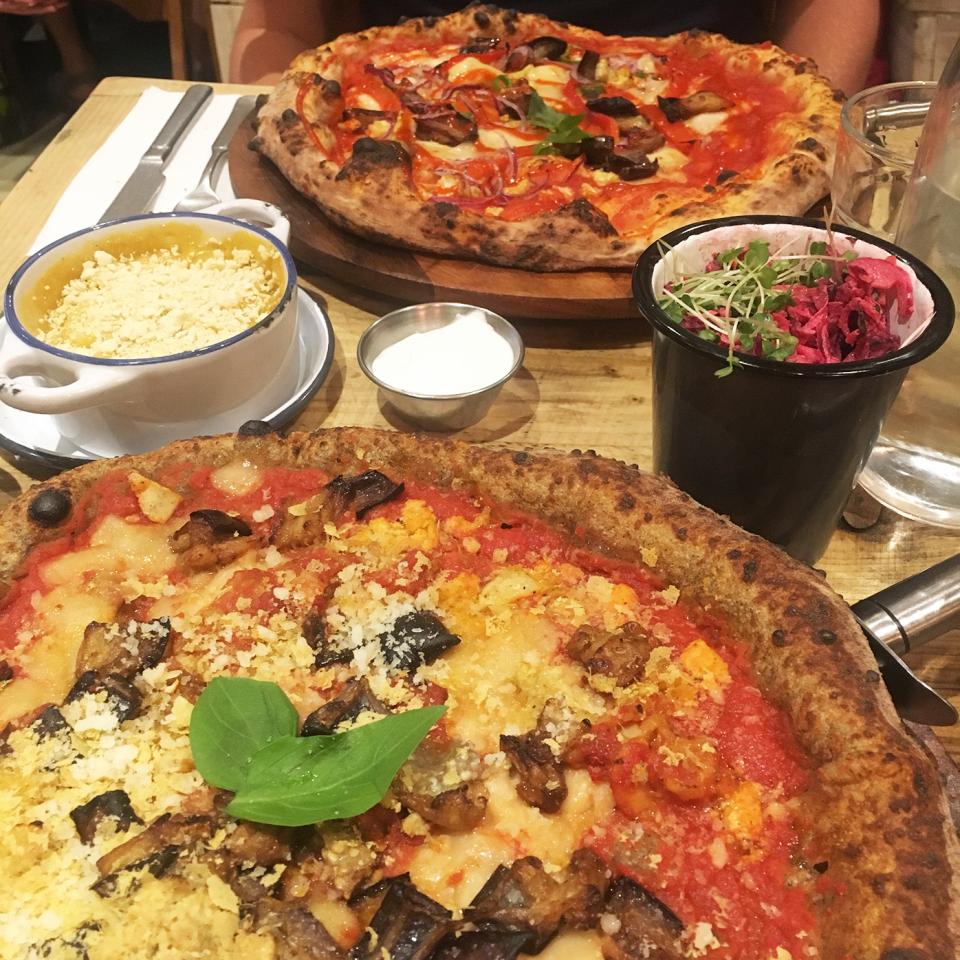 Your verdict?
Purezza is exciting, different and delicious. Let's be honest, sourdough pizza is sourdough pizza but hemp sourdough pizza with topping such as beetroot carpaccio, seitan sausages and melty coconut and silken ricotta are so exciting. The menu is surprising, fun and even managed to win over my hardcore carnivore of a boyfriend. Children eat for free and the pricing is very reasonable - the most expensive pizza is £12. For your crusts, don't forget to opt for the delicious pesto dip and save room for dessert – the Oreo Pizza is to die for.
Lasting memory?
Two words: Oero Pizza.
Don`t miss

---