Food
Taking orders – Mac and Wild
Sarah and Hannah from the digital team took a wee trip down to Mac and Wild.
What is it?
A cosy Scottish restaurant that focuses on the best of British game and seafood. The décor is rustic with exposed brickwork and wood, and antlers hanging here and there. Naturally, a Scottish restaurant wouldn't be complete without an extensive whisky list, and this is no exception!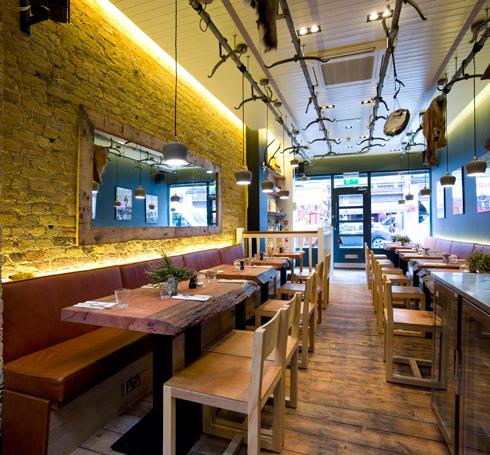 Where is it?
In the heart of London on Great Titchfield Street.
Who would love it?
Whisky drinkers and meat eaters who are after exceptional quality.
What's on the menu?
Grouse season started on 12 August so we ordered the grouse special for starters – grouse breast with fennel, radish and blackberry salad. It was cooked perfectly pink; the meat's not as gamey as pigeon and has a more meaty texture. Plus, it paired well with the zesty salad. We also shared a venison Scotch egg which was amazing – crispy panko-crumbed outside with soft-boiled egg and meaty venison inside.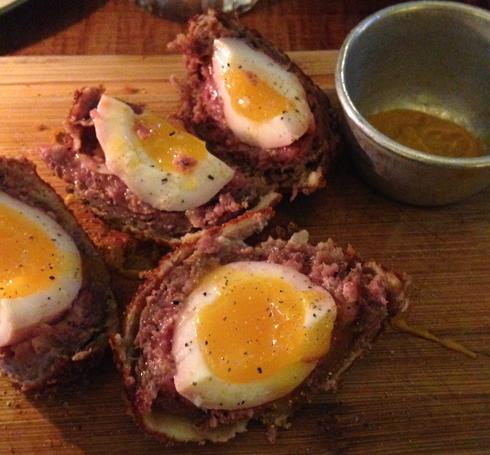 For mains we ordered the venison round with béarnaise and the Veni-Moo burger, which goes like this: beef patty, venison patty, cheese, béarnaise and caramelised onions in a brioche bun. We also added candied bacon to the burger on recommendation. Oh, and chips on the side.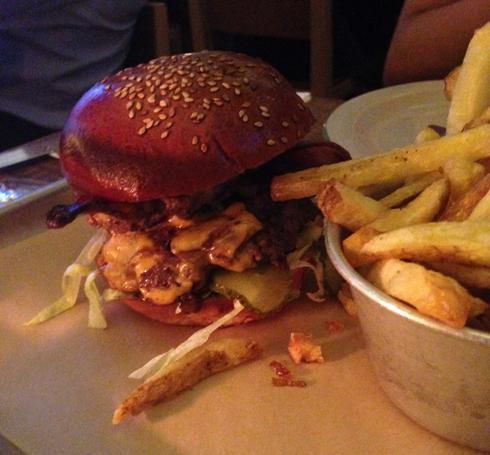 All was excellent, the meat was tender, juicy and pink and washed down with a glass of mellow Malbec. For pudding we ordered one gooseberry frangipane tart with two spoons. It was sweet and buttery.
The dish we would order again?
The venison was perfect – cooked medium rare, sliced and sprinkled with a little sea salt. Dipped in the béarnaise, it was heaven.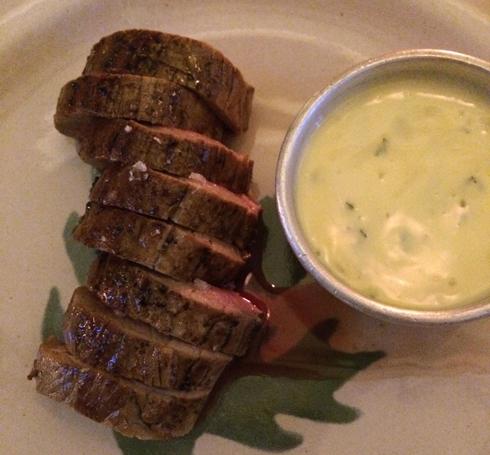 Next time we would try...
Haggis pops to start then beef chateaubriand, followed by the cheese board.
About the author